Tuesday, June 11 is release date for Michael Stanley's latest book from Sourcebooks/Poisoned Pen Press, Shoot the Bastards. Authors Stanley Trollip and Michael Sears set their books in Africa. In this one, they introduce a new protagonist. You can order copies of their books, including Shoot the Bastards, through the Web Store. https://bit.ly/2Mwmkml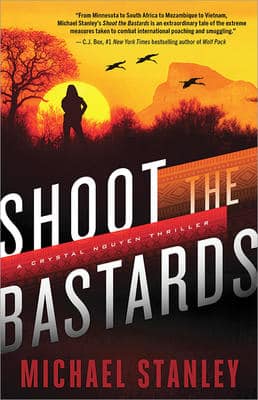 The authors were recently interviewed for the International Thriller Writers' magazine, The Big Thrill. You can catch Dawn Ius' interview with them here. https://bit.ly/2K2496c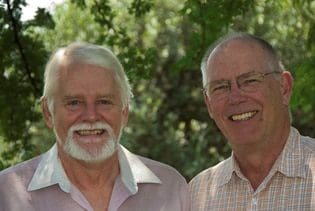 Here's the summary of Michael Stanley's Shoot the Bastards.
"From Minnesota to South Africa to Mozambique to Vietnam, Michael Stanley's Shoot the Bastards is an extraordinary tale of the extreme measures taken to combat international poaching and smuggling."—C.J. Box, #1 New York Times bestselling author of Wolf Pack
The black market feeds all appetites…
The dark winter nights of Minnesota seem to close in on investigative journalist Crystal Nguyen as she realizes that her close friend Michael Davidson has disappeared while researching a story on rhino poaching and rhino-horn smuggling in Africa. Crystal, fearing the worst, wrangles her own assignment on the continent. Within a week in Africa she's been hunting poachers ("Shoot the bastards," she's told), hunted by their bosses, and questioned in connection with a murder—and there's still no sign of Michael.
Crystal quickly realizes how little she knows about Africa and about the war between poachers and conservation officers. What she does know is she must find Michael, and she's committed to preventing a major plot to secure a huge number of horns… but exposing the financial underworld supporting the rhino-horn market is only half the battle. Equally important is convincing South African authorities to take action before it's too late—for the rhinos, and for Crystal.
Michael Stanley, author of the award-winning Detective Kubu Mysteries series, introduces an intriguing new protagonist while exposing one of southern Africa's most vicious conflicts in Shoot the Bastards.