When I saw debut author S.C. Perkins' intriguing list of "Seven Fun Genealogy Facts" on CriminalElement.com, I thought readers might be interested. Check them out here. https://bit.ly/2TN2KAV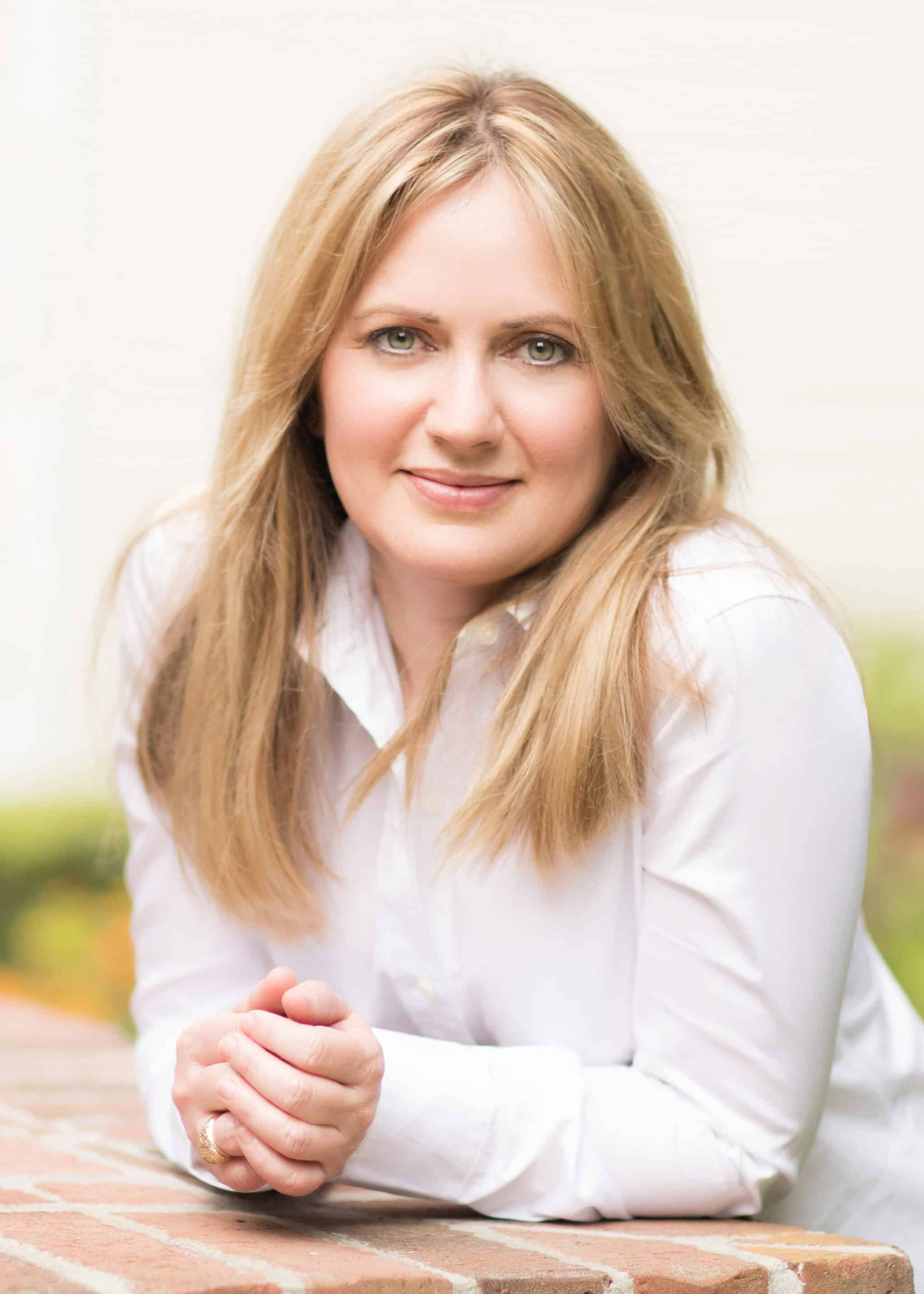 S.C. Perkins is the author of Murder Once Removed, a debut mystery that won the Malice Domestic Best First Traditional Mystery Novel Competition. Murder Once Removed is available for purchase through the Web Store. https://bit.ly/2U7Ltaw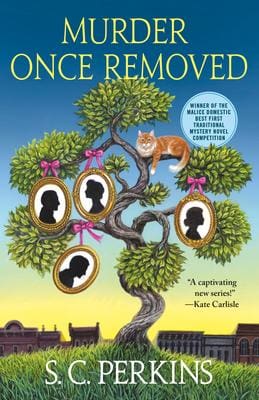 I recently interviewed S.C. Perkins. Although the interview might not be as pertinent in your life as her "Seven Fun Genealogy Facts", you might enjoy it.
*****
It's my pleasure to introduce you to S.C. Perkins. I hope you enjoy the interview, and give her mystery a try.
S.C., congratulations on the release of your debut mystery. Would you introduce yourself to readers, please?
Hi and thank you so much for having me on your blog, Lesa! I'm S.C. Perkins and I hail from Houston, Texas. Besides my writing and my day job, I dabble in container gardening—thus far I've only been successful with bell peppers, but it still counts!—and I ride horses whenever I can. Though I love being in the city, my favorite place to be is down on the coast at the beach.
Would you introduce us to Lucy Lancaster?
Lucy is a professional genealogist living in Austin, Texas, and she absolutely loves her job, especially when she gets to unravel historical and genealogical clues. While her two best friends (and a certain FBI agent with whom she locks horns) might say Lucy's a wee bit stubborn, she's got a good and loyal heart and a desire to right wrongs. This latter trait might cause her to get into trouble more than she ought, yes, but that's what makes her all the more fun to write. Lastly, she's also undeniably hooked on her drug of choice: tacos, with a side of guacamole or queso. Or both, because why not? Lucy lives every day like it's Taco Tuesday, for sure.
Without spoilers, tell us about Murder Once Removed.
While working on the family tree of wealthy businessman Gus Halloran, Lucy uncovers an 1849 daguerreotype photograph and a journal with a missing page, both of which prove Gus's great-great grandfather's death wasn't accidental, but cold-blooded murder.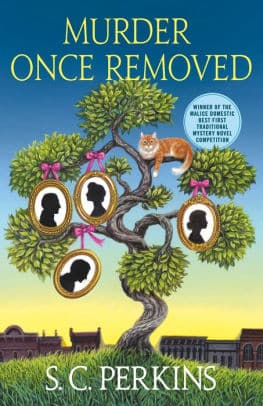 No sooner has she narrowed the nineteenth-century suspects down to two men—one of whom is the ancestor of present-day U.S. senator Daniel Applewhite—than Gus jumps the gun, publicly outing the senator as the descendant of a murderer. When the senator's life is later threatened, Lucy lands in the path of kinda-grumpy, kinda-charming FBI Special Agent Ben Turner.
But when another tragedy strikes closer to home, Lucy's convinced what's on the missing journal page is as important now as it was in 1849. She's determined to find the page and unearth how the killer is connected to both the past and the present, be it through cousins, second cousins, or cousins once removed—and before she's removed, permanently.
This is the first Ancestry Detective series. Why did you decide to write mysteries about genealogy? What's your own interest in genealogical research?
I have several amateur genealogists on my dad's side, including my late grandmother and great-grandfather, giving me a lifelong fascination with family history. Just about every time I went to my grandmother's house, I heard some interesting story about my lineage and/or the latest relative she'd found. I never grew tired of it, either! So when the idea for an amateur sleuth came to my mind, my very first thought was to make her a genealogist. There was never anything else Lucy would be.
Can you give us a hint about the next book in the series?
If all goes well, the second book in the Ancestry Detective series will have a World War II element, which is one of my favorite subjects!
Murder Once Removed won the Malice Domestic Best First Traditional Mystery Novel Competition. What were you doing, and what was your reaction when you learned this?
Oh, it was so exciting and one of the best days of my life, though my reaction had to be more subdued than I would have liked due to my work circumstances. At the time, I was working for the Houston Livestock Show and Rodeo, which is a huge 20-plus-day event, and we were in the middle of it, busy as all get out. I was in my tiny office when I saw a call from New York come through on my cell, but I couldn't answer it since I was on another call on my work phone. When I heard the voicemail from Minotaur Books, though, I called right back! The funny thing was, I was sitting all of three feet away from my co-worker, who was on the phone herself, so I had to keep my voice down and not break into a tap dance of unbridled happiness. My editor teases me I was the calmest winner she'd ever spoken to, but I was absolutely bonkers-thrilled on the inside. And I don't think I stopped smiling for days!
You're writing a series set in Texas, and you live in Houston. Where do you like to take people when they come to visit?
Houston is as known for its restaurants as it is for having NASA's Johnson Space Center in its backyard, so I usually take my guests to a great place to eat first and foremost. If they're not from Texas, we always go for some good barbecue, naturally.
Depending on the seasons and what someone likes to do, there's more ways to enjoy yourself in Houston than you can shake a stick at. Some of my favorites include going to an outdoor movie at Miller Outdoor Theatre in the museum district, enjoying an art festival or baseball/football/soccer game, seeing the butterflies at the Museum of Natural Science's Cockrell Butterfly Center, or going shopping —Houston is also known for its shopping!
But if someone were to come into town around March, I'd take them to the Houston Livestock Show and Rodeo, no doubt. It's a Houston tradition that benefits Texas children and education as well as being a world-class rodeo and a great time.
What did you read as a child?
I loved books about animals and books with adventure and/or mystery. Some of my favorites included Black Beauty, The Boxcar Children series, The Hardy Boys and Nancy Drew series, and Encyclopedia Brown. But probably my favorite, which remains so to this day and is equally readable as an adult, is James Herriot's All Creatures Great and Small. Though it's not actually a children's book, my mother wisely let me read it at a very young age and I fell in love.
What authors influenced your mystery writing?
One early influence was Donald J. Sobol in the way he usually had Encyclopedia Brown see a clue in something that seemed otherwise ordinary. But my biggest influence overall is Dick Francis. His books are so well written and are still some of my favorite mysteries to this day. He, too, always imparted some interesting fact or two in his books, and I try to do the same in mine. Current influences, especially in the cozy/traditional mystery genres, include Rhys Bowen, Carolyn Haines, Kate Carlisle, and Donna Andrews. Those ladies are amazing at keeping their ideas fresh and their readers coming back for more.
S.C., because I'm a librarian, I always end the same way. Tell me about a library or librarian who influenced you.
I just love libraries! I can still remember the first time I checked out a book on my own. It was the coolest feeling. I always enjoyed going to any library, including my school libraries in Houston and my local library, Spring Branch Memorial Library. I also loved spending time at my college library at Texas A&M University. All those books with all that information, just waiting to be discovered! Each trip to a library was an adventure. The fact is, libraries are wonderful, as are the librarians who so patiently help readers and researchers every day.
Thank you, S.C. I appreciate the time you took for the interview. And, good luck with Murder Once Removed.
S.C. Perkins' website is www.SCPerkins.com
Murder Once Removed by S.C. Perkins. Minotaur Books, 2019. ISBN 9781250189035 (hardcover), 336p.