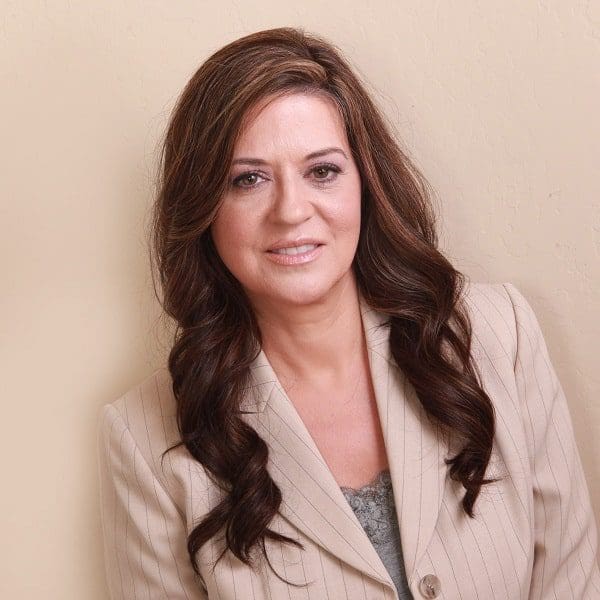 Isabella Maldonado appears at The Poisoned Pen on Friday, March 8 at 7 PM. In preparation for the discussion of her latest book, Death Blow, featuring homicide detective Veranda Cruz, Maldonado's character will be joining her for this interview. You can order copies of the series, including a signed copy of Death Blow, through the Web Store. https://bit.ly/2Vxff4A
*****
Isabella Maldonado, author of the Veranda Cruz mysteries, is my guest author today. The first in the series, Blood's Echo, was the winner of the 2018 Mariposa Award for Best First Novel. It introduced Police Detective Veranda Cruz, who heads up an elite task force in the Phoenix Police Drug Enforcement Bureau. That's important to know, because Veranda is going to interview Isabella today.

*****
DETECTIVE VERANDA CRUZ INTERVIEWS ISABELLA MALDONADO
ISABELLA: Why are we in an interview room at police headquarters? Am I under arrest?
VERANDA: Did I read you your rights? Are you handcuffed to the table?
I: No, but we could be doing this over a latte.
V: I don't do lattes. I do interrogations.
I: Let's get to it then. What do you want to know?
V: Are you a sadist or something? Why do I go from one nightmare scenario to another? I'm lucky if I have a moment to get a bite to eat before the next disaster.
I: You manage to eat just fine. In fact, I keep hearing from people who want me to divulge your mother's recipe for carne asada.
V: Don't mess with mamá. She'll hurt you. Her weapon of choice is guilt, which she uses freely on me.
I: People don't want to hear about routine assignments. They want the good stuff. The exciting stuff. When I was on the job, people never asked what I had for lunch, they always asked about my most memorable cases.
V: Okay, so you were a cop. Are any of the things that happen to me based on real cases?
I: I do borrow scenarios from real life, but the characters and the specifics are fictitious.
V: For example?
I: Do you remember the DC Beltway Sniper case?
V: Who doesn't?
I: I was on the job in the DC Metro area at the time, and I'll never forget the total panic throughout the entire region. Some parents kept their kids home from school, gas station owners put up massive tarps so people could fill their tanks without fear of getting shot, and media outlets sent correspondents from around the world to cover the story. Tension in the community and in law enforcement circles was higher than I'd ever seen it. I used that feeling as a backdrop for the events in the second book in the series, PHOENIX BURNING.
V: So you worked back east, but you write about the desert southwest. What's up with that?
I: By the time I retired, I was sick of freezing cold winters and sticky humid summers. The desert made a refreshing change of pace. I fell in love with the southwest. As far as my writing goes, I decided not to feature my own department. Maybe I will down the road.
V: Wait, what? Does that mean you're going to write about somebody besides me in the future?
I: Don't worry, I won't leave you hanging, but I do have other projects in mind going forward.
V: In all my stories (I call them my stories because I'm the one getting shot at) there's a fair amount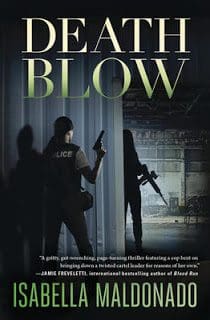 of forensic science. My most recent case, which you wrote about in DEATH BLOW, genetics and DNA are important. How did you learn about that stuff?
I: When I retired, I was a captain. My last position was Commander of Special Investigations and Forensics, so I had some background in that area. I don't pretend to be a scientist, so I did a lot of research and interviewed the director of a forensic lab to be sure I got my facts straight. Turns out the science has progressed since I retired.
V: So you research a lot?
I: Absolutely. In the first book, BLOOD'S ECHO, I interviewed an arson investigator to be sure the facts about fire investigations were accurate.
V: Don't talk to me about arson investigators, that's a sore subject. I finally get to meet a hunky fireman—who somehow isn't scared off by my mother's not-so-subtle matchmaking—and you just can't leave well enough alone, can you? My poor mother is afraid I'll never settle down.
I: Don't you think you have enough going on without worrying about changing dirty diapers right now anyway?
V: Yeah. Thanks to you, I seem to keep stepping in the stuff that normally ends up in a diaper.
I: See, that's exactly the kind of remark that gets you in trouble. Frankly, you could use more supervision.
V: Seriously? Lieutenant Diaz is all over me. He writes me up, suspends me from duty, and threatens to take my badge about every two weeks on general principle.
I: As a former captain, I can't blame him. Unlike you, Lieutenant Diaz follows orders. If you both worked under my command, I'd have to support him.
V: Typical brass. Always sticking together.
I: You're an excellent detective, Veranda, but not so great at sticking to procedure. Running headlong into trouble could get you killed one of these days.
V: Is that a threat, captain?
I: Take it as you wish…
*****
Death Blow is scheduled for release on March 8. Here's the summary of the book.

Homicide detective Veranda Cruz takes on the most ruthless member of the Villalobos cartel in this fast-paced follow up to Phoenix Burning

Phoenix homicide detective Veranda Cruz is on a mission. After Hector Villalobos tried to destroy her family, Veranda vowed to take down his powerful crime family. Beautiful, shrewd, and lethal, Daria Villalobos is on a mission of her own. Determined to be the first woman to take the reins of her father's notorious cartel, she hatches a plot to eliminate Veranda, framing a rival to take the fall.

When the investigation blows up in Veranda's face, the hunt is on to stop the bomber. Now she must battle her department and her personal demons as she takes on Daria. To survive her most cunning adversary yet, will she make a pact with a killer?

*****
Thank you, Isabella. Here's Isabella Maldonado's biography.
Isabella Maldonado is an award-winning author, retired police captain, and regular contributor on News Channel 12 (Phoenix NBC affiliate) as a law enforcement expert. Her last police position was Commander of Special Investigations and Forensics. During her career, she was a hostage negotiator, department spokesperson, and precinct commander prior to attending executive management training at the FBI National Academy in Quantico. The first Latina to attain the rank of captain on her department, she received Meritorious Service and Lifesaving Awards. Isabella is a past president of the Phoenix Metro chapter of Sisters in Crime. She lives in the greater Phoenix area, where she writes the Det. Cruz mystery series. Her debut novel, BLOOD'S ECHO, won the 2018 Mariposa Award for Best First Book. The second in the series, PHOENIX BURNING, received a starred review in Publishers Weekly and was named one of the best suspense books of 2018 by Book Riot. The third installment, DEATH BLOW, will be published on March 8, 2019 and is available for pre-order now.