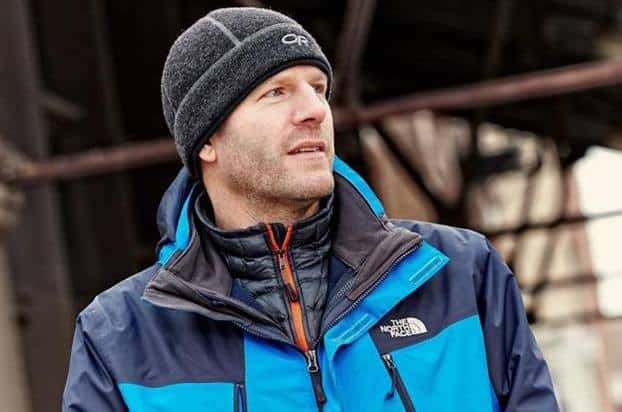 Nick Petrie, author of the January release in the Peter Ash series, Tear It Down, recently sent a list of some of his suggestions of "Great Books for Gifts". You can pre-order Tear It Down, and order Petrie's gift suggestions through the Web Store. https://store.poisonedpen.com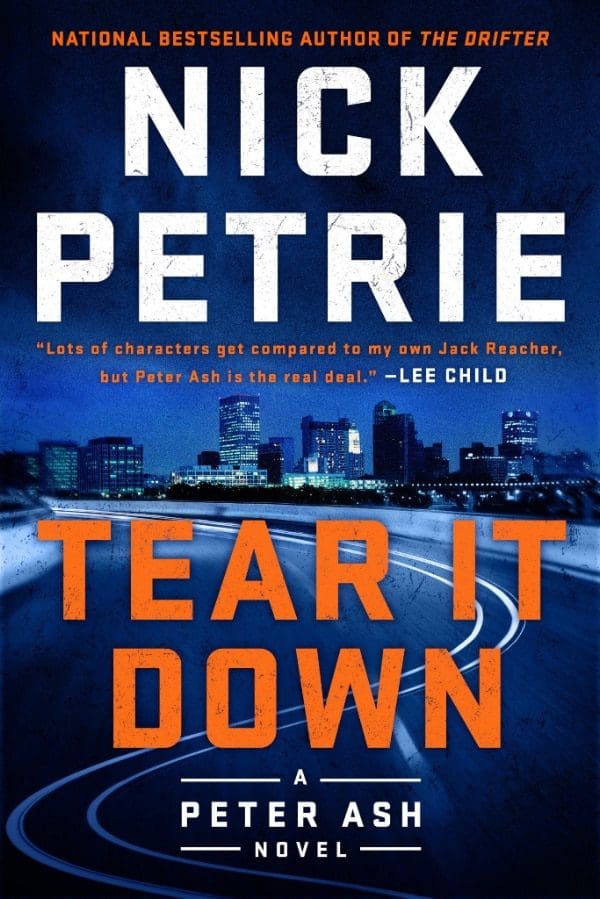 Tear It Down hits the bookstores January 15, 2019!

Dear Reader,
 
My family spends as much time reading as breathing, so our holiday
season is filled with books.  If you  need some gift ideas, these are a few of my favorites this year. 
 
November Road, by Lou Berney.
A mob enforcer is on the run after the Kennedy assassination when he
meets a young woman with two daughters.  Trouble follows them all.  A
lovely portrait of love and a vanished America, this book is on a zillion
best-of-2018 lists, and for good reason.  Lou Berney is an award-winning writer and a lovely guy, too. 
 
How It Happened, by Michael Koryta.
Michael Koryta published his first novel before he graduated from
college.  He's a super-talented writer with a great sense of character, and also for setting.  This book is set on the Maine coast, which really comes
alive in the telling.  The story is based on a disappearance that happened when Michael was a young reporter, and he never quite got it out of his
head "" and you won't get this one out of yours, either.
 
The High White Sun by J. Todd Scott. 
This is the second in an epic trilogy about the border country of Texas,
told from the point of view of a young Sheriff.  Scott is an active-duty
federal agent who knows his stuff, and has a bit of the poet in him, too.  I can't wait for the 3rd in the series, coming in March.

I read a lot of crime fiction, of course, but I love memoir, too. If you're
interested in real life, try these:
 
Blood, Bones & Butter: The Inadvertent Education of a Reluctant
Chef, by Gabrielle Hamilton.
My first jobs were in food.  I scooped ice cream, flipped pizzas, washed
dishes and cooked and served at multiple restaurants "" all before the age of 20.  This wonderful memoir reminded me of all the things I loved and
hated about those jobs, but also shone new light on the work and a life
lived in kitchens.
 
Outlaw Platoon, by Sean Parnell.
Sean Parnell wrote this memoir about his time as a lieutenant in the 10th Mountain Division, commanding a platoon in Afghanistan.  It's exciting
and heart-wrenching and extremely well-written.  If you're interested in
the visceral experience of war at ground level, Outlaw Platoon delivers.
 
Barbarian Days: A Surfing Life, by William Finnegan.
I'm not a surfer, but I'd like to be.  This memoir tells the tale of a life lived almost entirely for surfing, from a Hawaii childhood to life as a surf bum in Micronesia to surfing hurricane swells off Long Island.  I never
thought there was this much to know about surfing, or that it would be so damn interesting.  Or maybe I just identify with the level of obsession.

Now, the obligatory #ShamelessSelfPromotion.  I love to give and
receive books for holiday gifts, and I especially like to pre-order books
for my friends and family, to spread out the holiday season.  I write a
little note about the book and when it will arrive and tuck it into their stockings. 

When you pre-order Tear It Down, the book will land in your mailbox on January 15th.   And if you pre-order from any of the stores on my tour, whether in person or online, I'll be happy to sign and personalize your
copy.  (Personalized copies make great gifts, too – although they won't
arrive until after I'm in that town on tour.)
 
I hope you get to spend some time with friends and family at this festive time of year.  Please know that I'm thinking of you with immense
gratitude.
 
Nick Upcoming Events

My 2019 book tour starts January 14 at Boswell Books in Milwaukee.  I'd
love to see you there! Upcoming tour events are still being finalized, but
I'll note them on Facebook and my Events page as they get locked in.
Reviews Publisher's Weekly called my work "Propulsive…Petrie is a
master of orchestrating convincing mayhem." 

New York Times-bestselling author Lee Child said, "Lots of characters get compared to my own Jack Reacher, but Petrie's Peter Ash is the real deal.  The writing is terse and tense, full of wisdom and insight, and the plot is
irresistible."

If any of this grabs your interest, you can read more on my website. My
first novel, The Drifter, won the 2016 Thriller Award, the Wisconsin
Library Association's 2016 Literary Award, and the Barry Award.  It was
also short-listed for the Edgar and Anthony Awards, as well as the
Hammett Prize."‹My second novel, Burning Bright, was on Entertainment Weekly's Must List, and a later EW review noted, "Petrie's writing is
smooth, almost melodic, and he's very, very good at ratcheting up 
stomach-churning tension."In a review of Light it Up, Apple's iBooks said, "With its crackling dialogue and jaw-dropping twists, Nick Petrie's third
book about combat veteran Peter Ash — an exceptionally
franchise-worthy hero — is a gripping, action-packed thriller."Thanks
again for a few minutes of your valuable time — I hope you enjoy my new book.  Find me on Facebook or Twitter and please let me know what you think!

Nick Petrie received his MFA in fiction from the University of Washington and won a Hopwood Award for short fiction while an undergraduate at
the University of Michigan. His work has been nominated for and won
multiple awards.  A husband and father, he has worked as a carpenter,
remodeling contractor, and building inspector. He lives in Milwaukee.
 
(There is one correction to Petrie's list. J. Todd Scott's The High White Sun is now scheduled for a June release.)