Congratulations to Sulari Gentill, Poisoned Pen Press author. Her novel, Crossing the Lines, published in Australia by Pantera Press, and in the U.S. by Poisoned Pen Press, was just announced as this year's Ned Kelly Award winner for Best Crime Novel.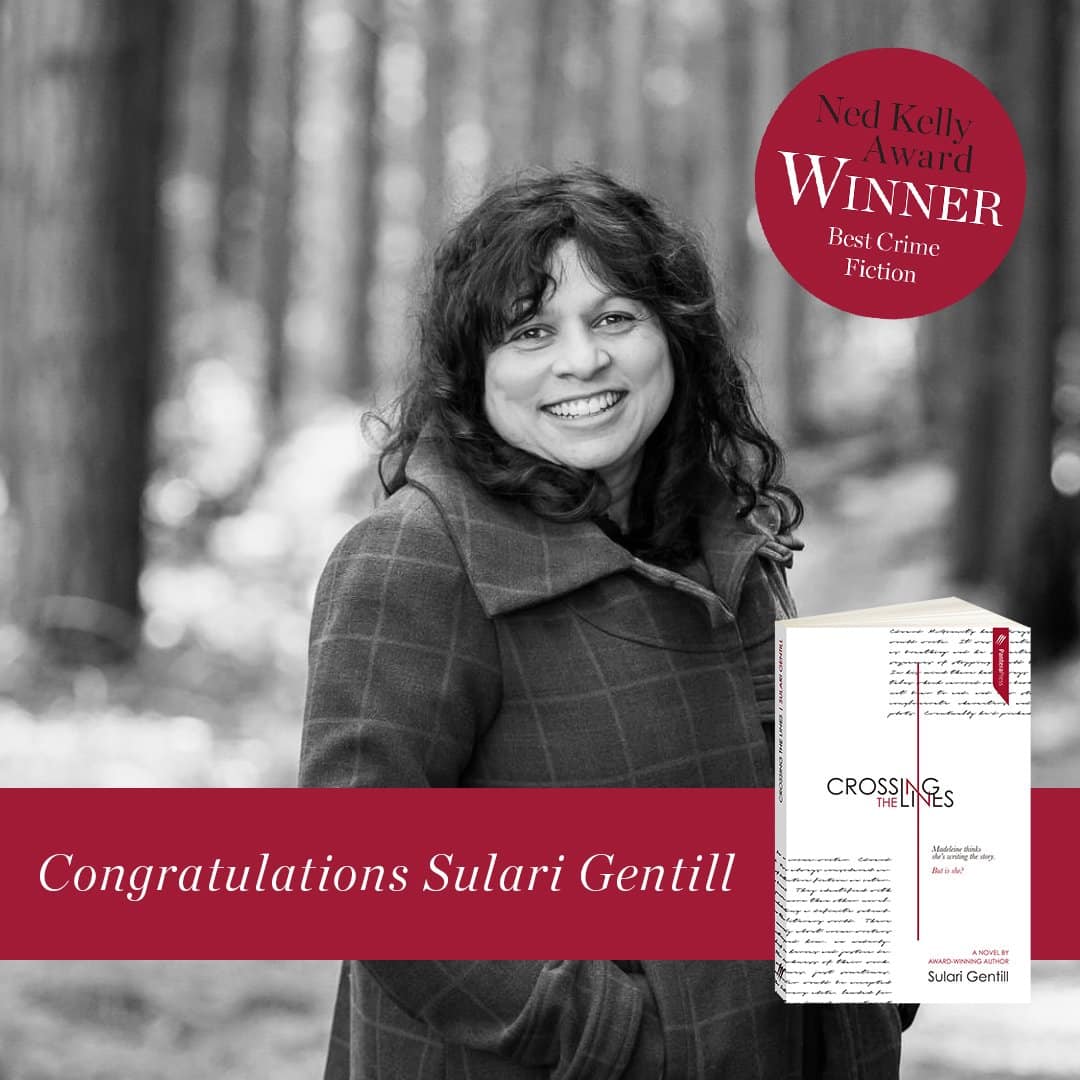 Here's what the Australian Crime Writers' Association said.

Here's the cover of Crossing the Lines as published by Poisoned Pen Press. You can order a copy through the Web Store. https://bit.ly/2DdMLE1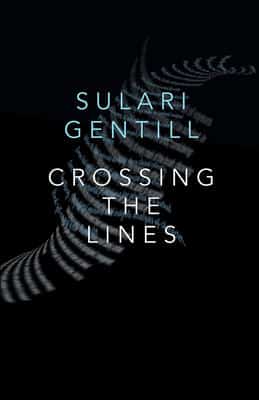 Check out the summary of Sulari Gentill's award-winning novel, Crossing the Lines.
"As one for whom certain story lines and characters have become as real as life itself, Crossing the Lines was a pure delight, a swift yet psychologically complex read, cleverly conceived and brilliantly executed." –Dean Koontz, New York Times Bestselling author
Sulari Gentill, author of the 1930s Rowland Sinclair Mysteries, jumps to the post-modern in Crossing the Lines.
A successful writer, Madeleine, creates a character, Edward, and begins to imagine his life. He, too, is an author. Edward is in love with a woman, Willow, who's married to a man Edward loathes, and who loathes him, but he and Willow stay close friends. She's an artist. As Madeleine develops the plot, Edward attends a gallery show where a scummy critic is flung down a flight of fire stairs…murdered. Madeleine, still stressed from her miscarriages and grieving her inability to have a child, grows more and more enamored of Edward, spending more and more time with him and the progress of the investigation and less with her physician husband, Hugh, who in turn may be developing secrets of his own.
As Madeline engages more with Edward, he begins to engage back. A crisis comes when Madeleine chooses the killer in Edward's story and Hugh begins to question her immersion in her novel. Yet Crossing the Lines is not about collecting clues and solving crimes. Rather it's about the process of creation, a gradual undermining of the authority of the author as the act of writing spirals away and merges with the story being told, a self-referring narrative crossing over boundaries leaving in question who to trust, and who and what is true.
For fans of Paul Auster, Jesse Kellerman, Vera Caspary's Laura, Martin Amis, Haruki Murakami, Marisha Pessl