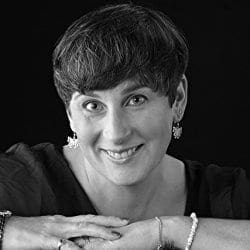 It's a special ticketed Pop Up Event at the Poisoned Pen on Friday, August 10 at 7 PM. Susanna Kearsley signs Bellewether, while Diana Gabaldon will host and sign her Introduction to The Life and Adventures of Joaquin Murieta, The Celebrated California Bandit, as well as her collection of Outlander short fiction, Seven Stones to Stand or Fall.
Here are the details.
Friday, August 10, 7:00 PM
Location: The Poisoned Pen
Tickets Required ($20 each)
Purchase them by calling the store "" 480 947 2974 or 888 560 9919 
Your ticket entitles you to one copy of the three paperbacks listed above.  Other books by both authors are available for purchase as well including the hardcover edition of Bellewether.
*****
Susanna Kearsley 
signs 
Bellewether
 (Sourcebooks $16.99 or $26.99)
Parallel suspense between today and 1760s America revolving around a Colonial era home now a museum and two French officers quartered there on a family as the French and the British fought for control of Canada, a battle concluded in 1763.
*****
"I've loved every one of Susanna's books! She has bedrock research and a butterfly's delicate touch with characters—sure recipe for historical fiction that sucks you in and won't let go!"— DIANA GABALDON, #1 New York Times bestselling author of Outlander
"The house, when I first saw it, seemed intent on guarding what it knew; but we all learned, by the end of it, that secrets aren't such easy things to keep."
It's late summer, war is raging, and families are torn apart by divided loyalties and deadly secrets. In this complex and dangerous time, a young French Canadian lieutenant is captured and billeted with a Long Island family, an unwilling and unwelcome guest. As he begins to pitch in with the never-ending household tasks and farm chores, Jean-Philippe de Sabran finds himself drawn to the daughter of the house. Slowly, Lydia Wilde comes to lean on Jean-Philippe, true soldier and gentleman, until their lives become inextricably intertwined. Legend has it that the forbidden love between Jean-Philippe and Lydia ended tragically, but centuries later, the clues they left behind slowly unveil the true story.
*****
John Rollin Ridge. The Life and Adventures of Joaquin Murieta (Penguin, $17.00) With a new foreword by Diana Gabaldon, the #1 New York Times bestselling author of the Outlander series!
The first novel to feature a Mexican American hero: an adventure tale about Mexicans rising up against U.S. rule in California, based on the real-life bandit who inspired the creation of Zorro, the Lone Ranger, and Batman

An action-packed blend of folk tale, romance, epic, and myth, The Life and Adventures of Joaquín Murieta tells the story of the Gold Rush-era Mexican immigrant Joaquín Murieta, whose efforts to find fortune and happiness are thwarted by white settlers who murder his family and drive him off his land. In retaliation, Murieta organizes a band of more than 2,000 outlaws""including the sadistic "Three-Fingered Jack"""who take revenge by murdering, stealing horses, and robbing miners, all with the ultimate goal of reconquering California.
The first novel written by a Native American and the first novel published in California, The Life and Adventures of Joaquín Murieta speaks to the ways in which ethical questions of national security and racialized police violence have long been a part of U.S. history. This edition features excerpts from popular rewritings of the novel, including Johnston McCulley's first novel about Zorro, The Curse of Capistrano (also known as The Mark of Zorro).