Have you registered yet for the celebration of Ian Rankin's thirty years publishing in the U.S.? The September conference is a two-day conference. Check out the details.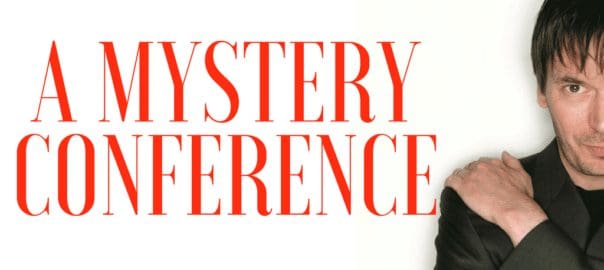 Guest of Honor: Ian Rankin
Celebrating 30th Years of Publishing in the U.S.
Hosts: Hank Phillippi Ryan, James Sallis & Dana Stabenow!
Date: Sunday Sept. 2nd & Monday Sept. 3rd
To register, call 480-947-2974 or 888-560-9919
Registration Fee: $125 (includes both days)
**Seats are limited! Prepayment required**
There will be a bit of swag for you. And we are importing Ian's photographic memoir, Rebus's Scotland, A Personal Journey (price TBA) for sale.
(other than Ian and 
the 
Hosts)
Michael Brandman
James R Benn
Mark De Castrique
Warren Easley
Mary Anna Evans
Mette Ivie Harrison
Annie Hogsett
Stephen Mack Jones
Thomas Kies
Sujata Massey
Francine Mathews
John Straley
David Wagner
Tina Whittle
Reavis Z. Wortham
Here's what will be happening for the two days.
(so far)
9:00 AM Check In 
11:30-12:15
Dana Stabenow
 interviews James R. Benn and Francine Mathews
12:15-1:30
 Lunch on your own
4:30 PM

 An Agatha Christie "Hats and Tea" sponsored by William Morrow with Quizmaster and Host Hank Phillippi Ryan
Quizzes, Prizes, and a Poirot approved treat! We will have Signed copies of the new Sophie Hannah Poirot for sale
Fancy a Fascinator? Wear a period hat, male or female, if you wish
Monday, September 3 
9:30-10:15 Panel
10:30-11:15 Dana Stabenow and John Straley Talk Alaska Mystery
11:30-12:15 Panel 
12:30-2:00 PM (Lunch included) James Sallis interviews Ian Rankin
2:15-3:45 Ian Rankin Talks His Career, Scottish Literature….
3:45… Catch any of the authors for chat and signing