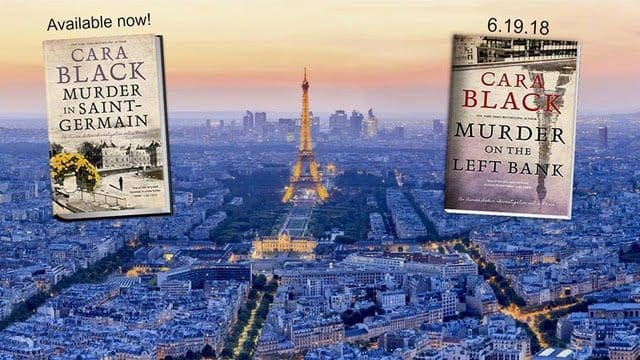 It's been a couple years since I interviewed Cara Black, author of the Aimee Leduc Investigations. Today is release day for her latest book, Murder on the Left Bank. She'll be at the Poisoned Pen on Thursday, June 21 at 7 PM to discuss that book and her others. If you can't make it, don't hesitate to order a signed copy of it, or catch up with her earlier books. You can find them in the Web Store. https://bit.ly/2lkPg0i
Cara agreed to answer questions, and then she also sent all kinds of tantalizing photos. I'll try to fit them in with the questions, but there will also be some at the end. Watch for them, please! And, thank you, Cara, for sitting In the Hot Seat again.
Cara, you've been a guest here before, but would you re-introduce yourself to readers?
-Thanks for having me, Lesa. Great to visit again! I live in San Francisco, am married to a former bookseller, and write the Aimée Leduc investigation series (now #18 is coming out) set in the different arrondissements of Paris. I get to Paris several times a year for research and am very lucky to have a friend's couch to crash on.
Your detective, Aimee Leduc, has had some changes in her personal life. Would you bring us up-to-date?
-Aimée is now a single maman, her baby Chloé is ten months old as the story starts and we're in September of 1999. She's running her detective agency, which focuses on computer crime, and constantly juggling her life, work, baby and the man in her life. Trying to do her best to earn the daily baguette and butter it. She's lucky to have Babette, a nanny who she shares child care with a family across the courtyard, and of course, needs to pick up her daughter from bébe swim and life gets complicated every minute.
Tell us about Murder on the Left Bank, without spoilers.
-Très chic Parisian détective Aimée Leduc is back, and a 50 year old confession has her on a collision course with a cabal of corrupt Parisian cops!
Would you tell us about the current art scene in the 13th arrondissement?
-The 13th arrondissement encompasses what were villages and old factory sites – once on the outskirts of Paris – but now part of it. The socialist mayor of this arrondissement loves street art and promotes it which means what was once considered "˜grafitti' or tags are "˜street art' encouraged and promoted. It's a big part of his project to encourage art and artists. On the sides of buildings you'll see amazing work several stories high that reflects social issues, history and the inhabitants.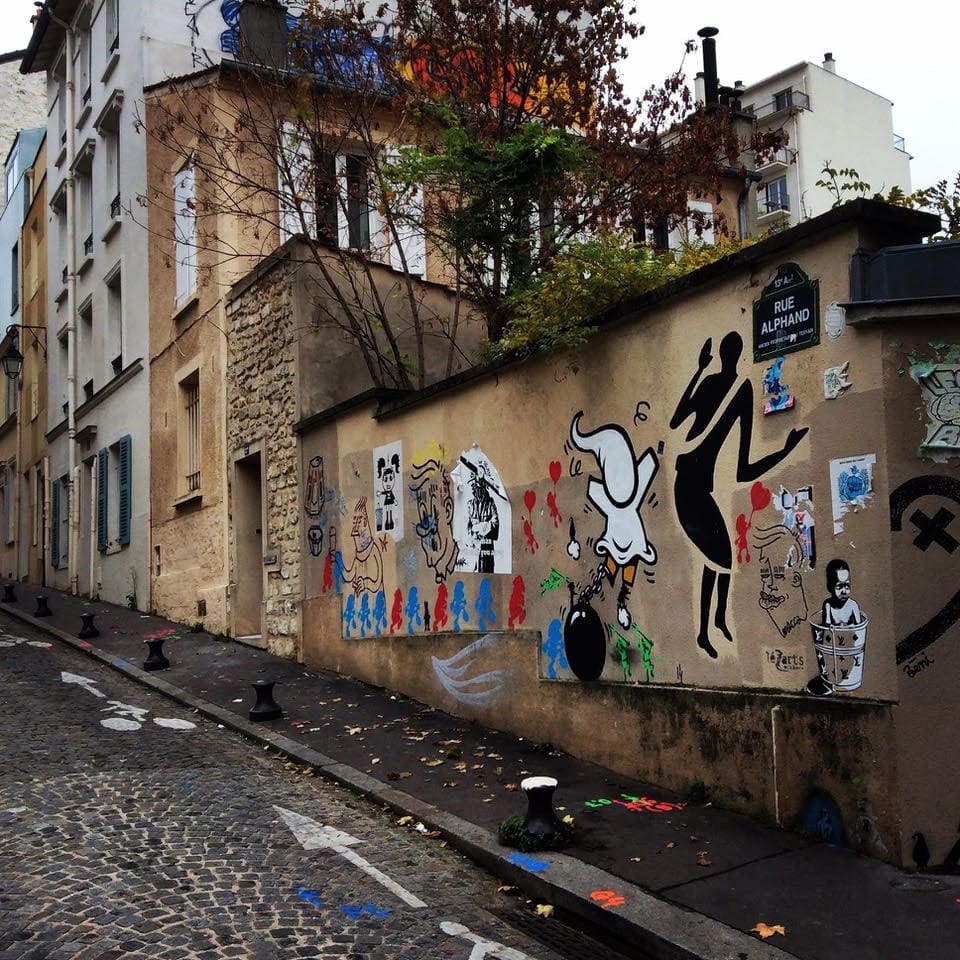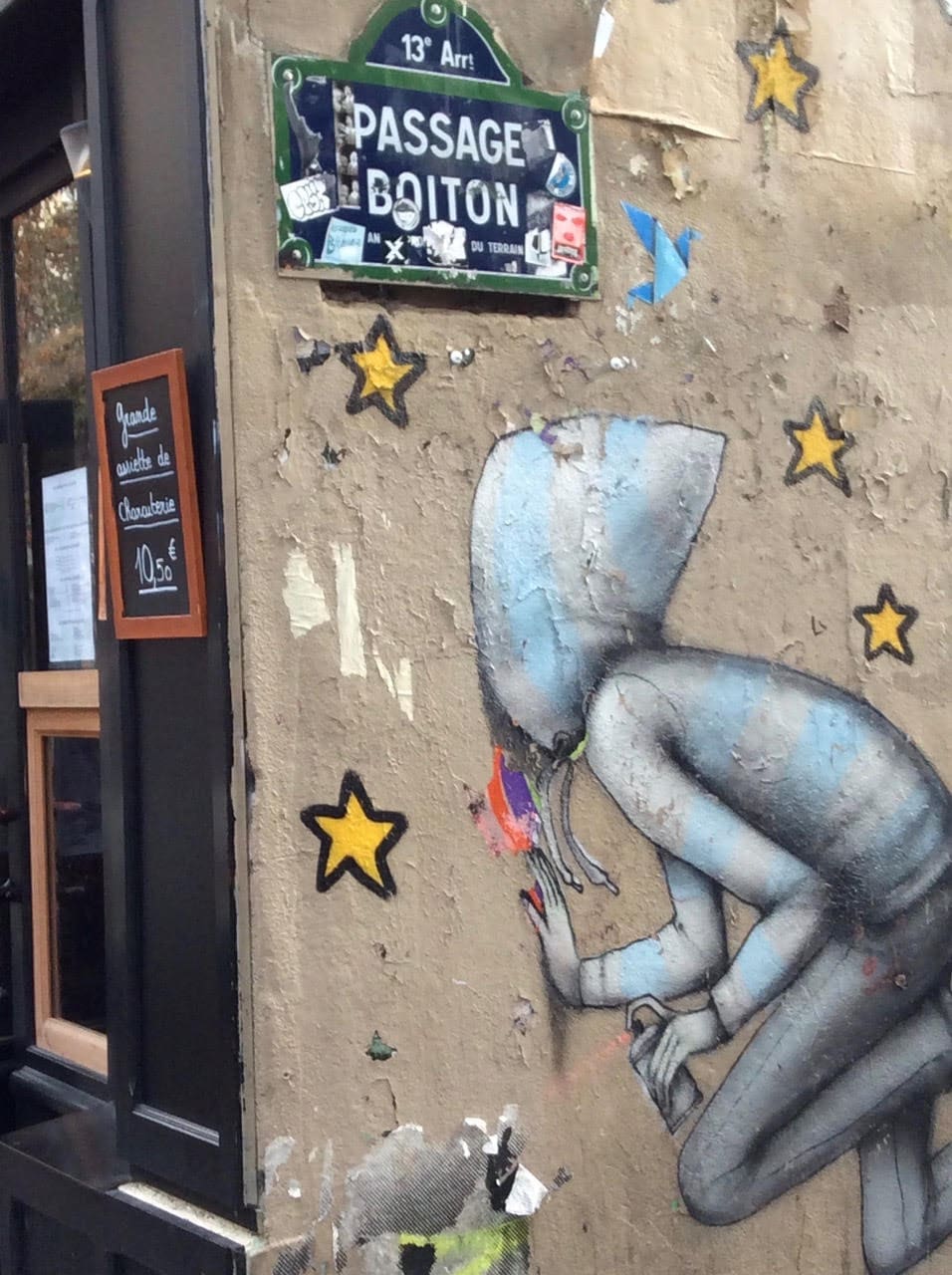 Several famous tag artists, who are now mainstream, started there notably MissTyk and Jeff Aerosol who command huge prices in galleries now. Because it's so much a part of the 13th, as is the traditional Gobelins tapestry factory still in operation, that I felt this had to be part of the story, too.  It's fun to do a walking tour of the street art, given by residents, who are so proud of how it reflects their quartier.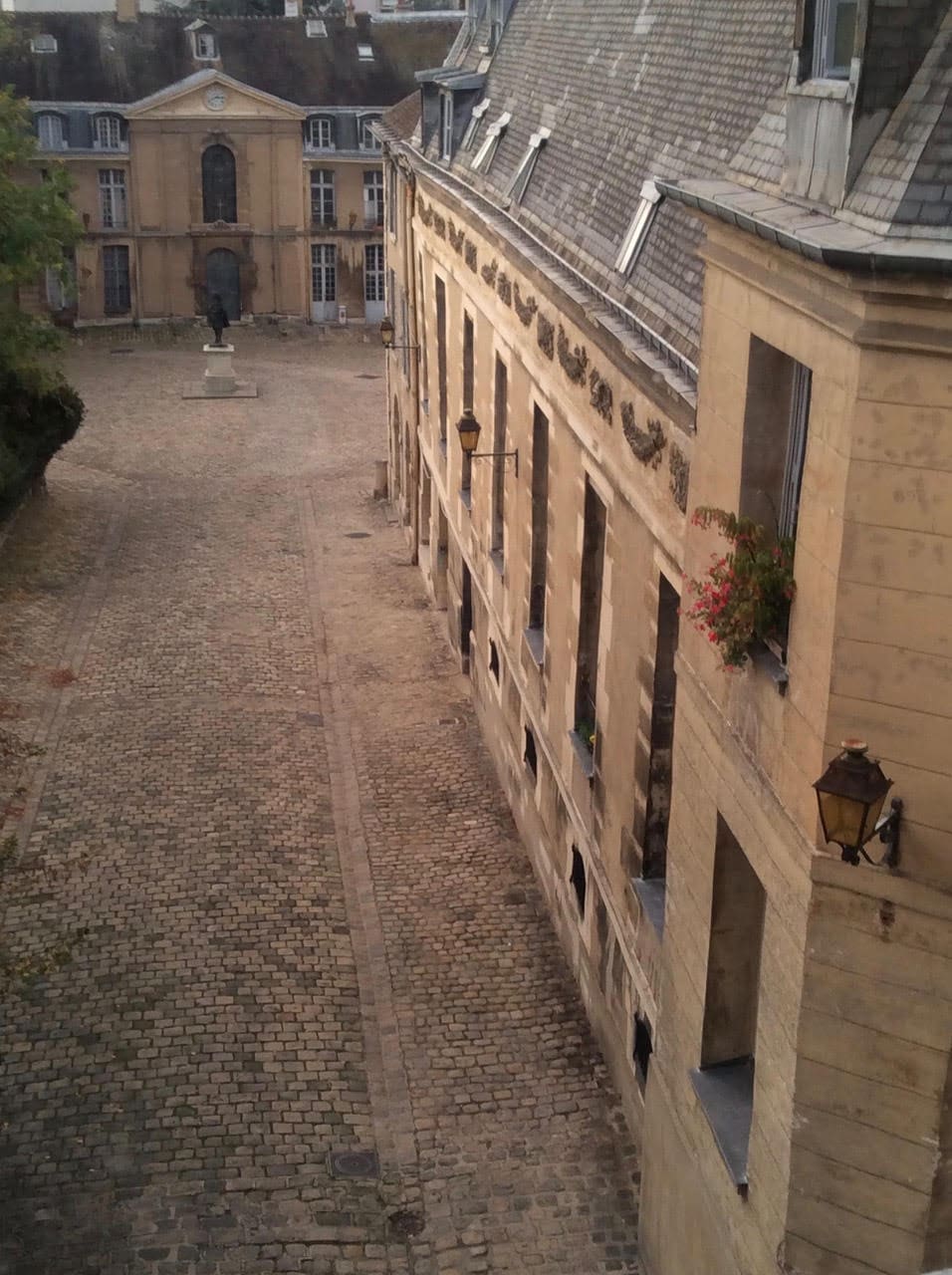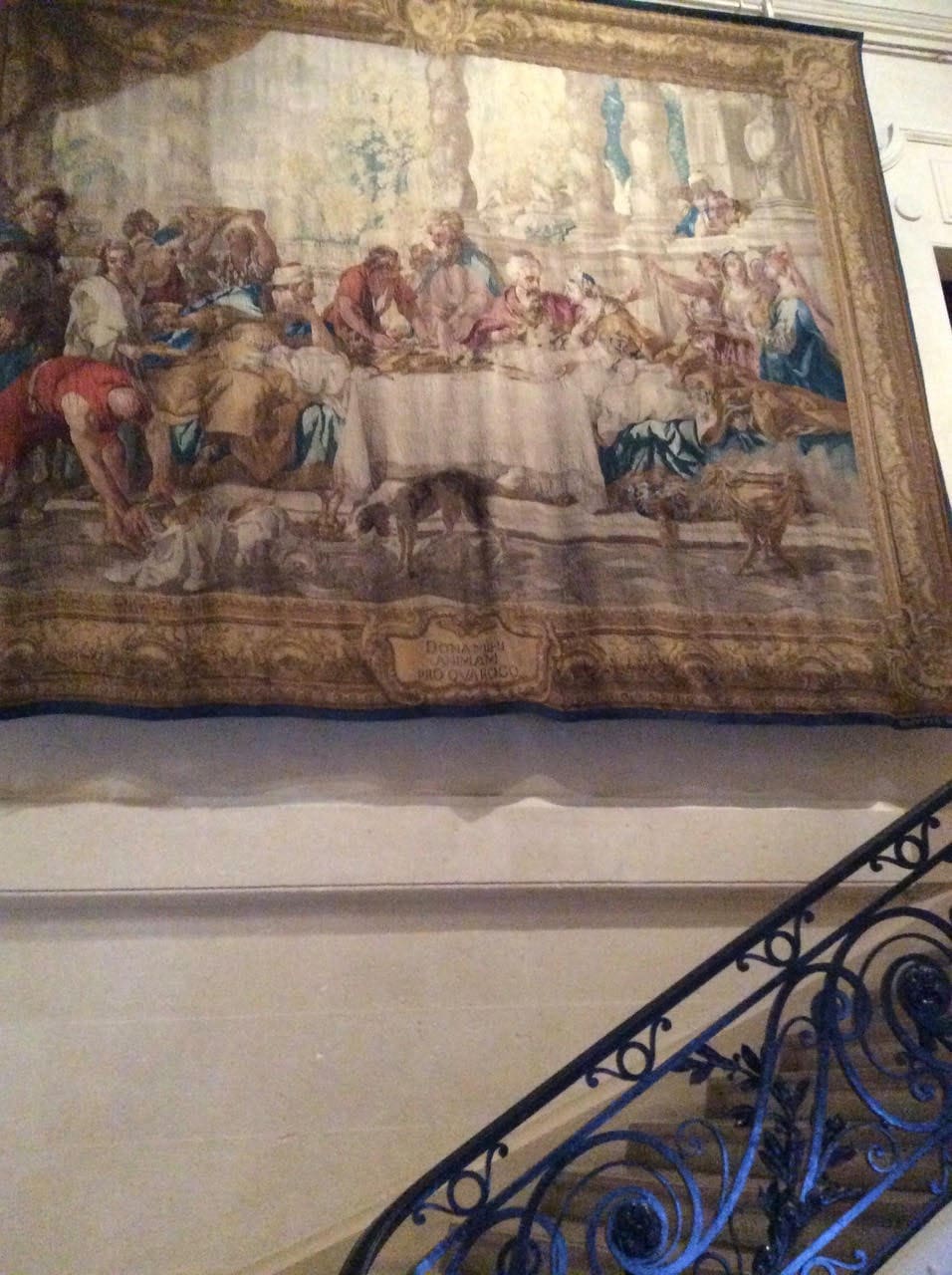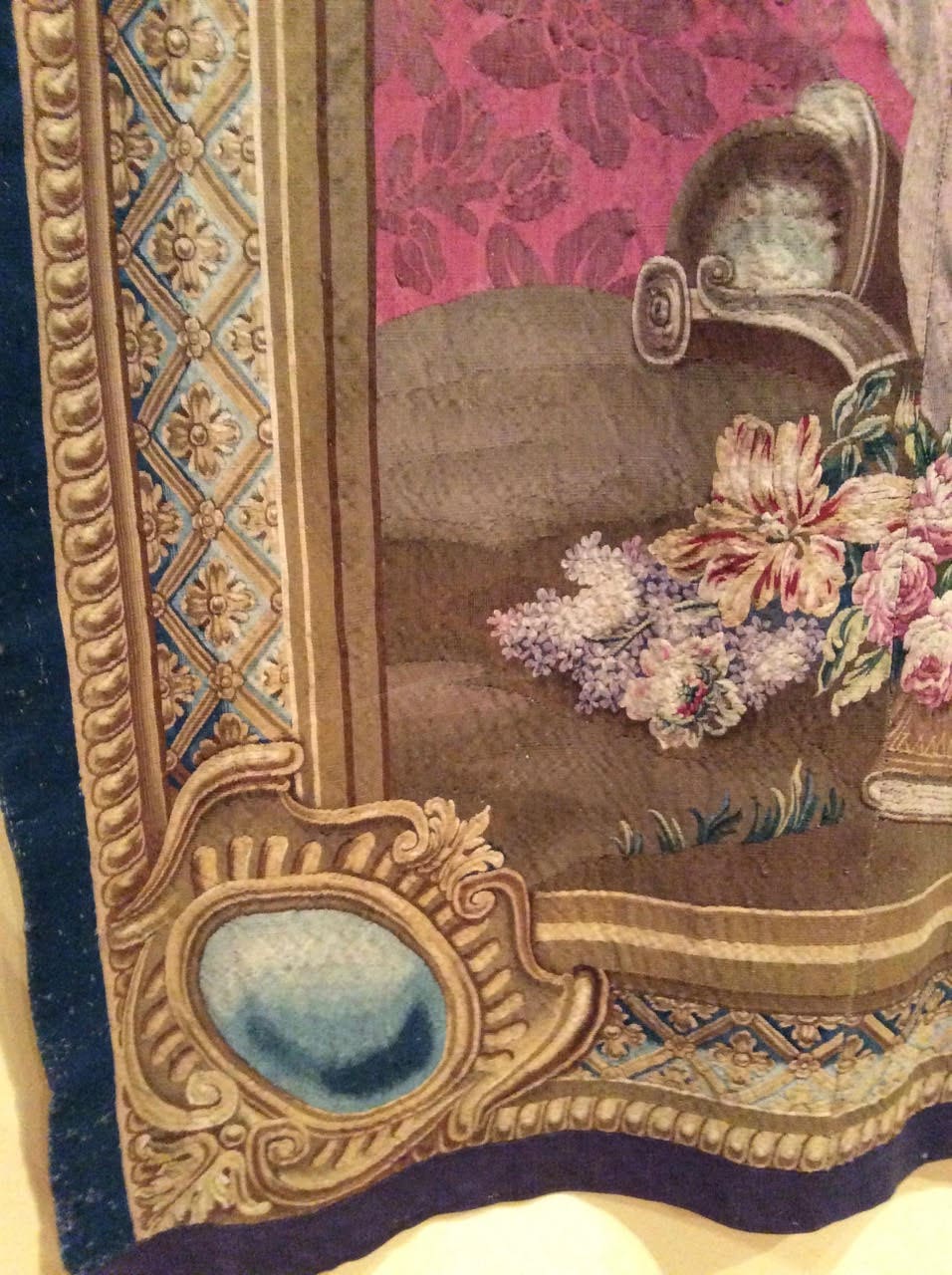 Anyone who reads the Aimee Leduc Investigations knows about her scooter. Tell us about your recent scooter tour of Paris.
-So much fun! I rode with Oliver, an Aussie who lives in Paris, and does podcasts and radio interviews about Paris. After he interviewed me, we walked around and took live questions, then hopped his scooter to Aimée's apartment on the Ile Saint-Louis. He said let's be spontaneous and go to her "˜work', the real Duluc Detective agency on rue du Louvre. I held his camera phone on the steady cam and we drove on his scooter (his is red and Aimée's is faded pink) to her office as Aimée would. Along the quai, across the Pont Philippe, weaving thru traffic on  rue de Rivoli. It was a real thrill! Must say, Oliver is a careful driver but we were almost stopped by the traffic flics for a random check. It took us eight minutes. But I'm sure Aimée makes it in five.
Cara, you've been going to Paris for years, and writing about the various arrondissements. Like any city, you can never see it all. Where would you still like to go in Paris? What have you not yet seen?
-There's so much to discover. I learn about new places, out of the way museums, old shops all the time. I just found out about a shop on the Left Bank with a collection of old fans that I'm dying to visit. I'm a member of two historical associations who organise walks – highly recommended – and sometimes I get invitations to events at historical buildings only open to the associations…those are amazing.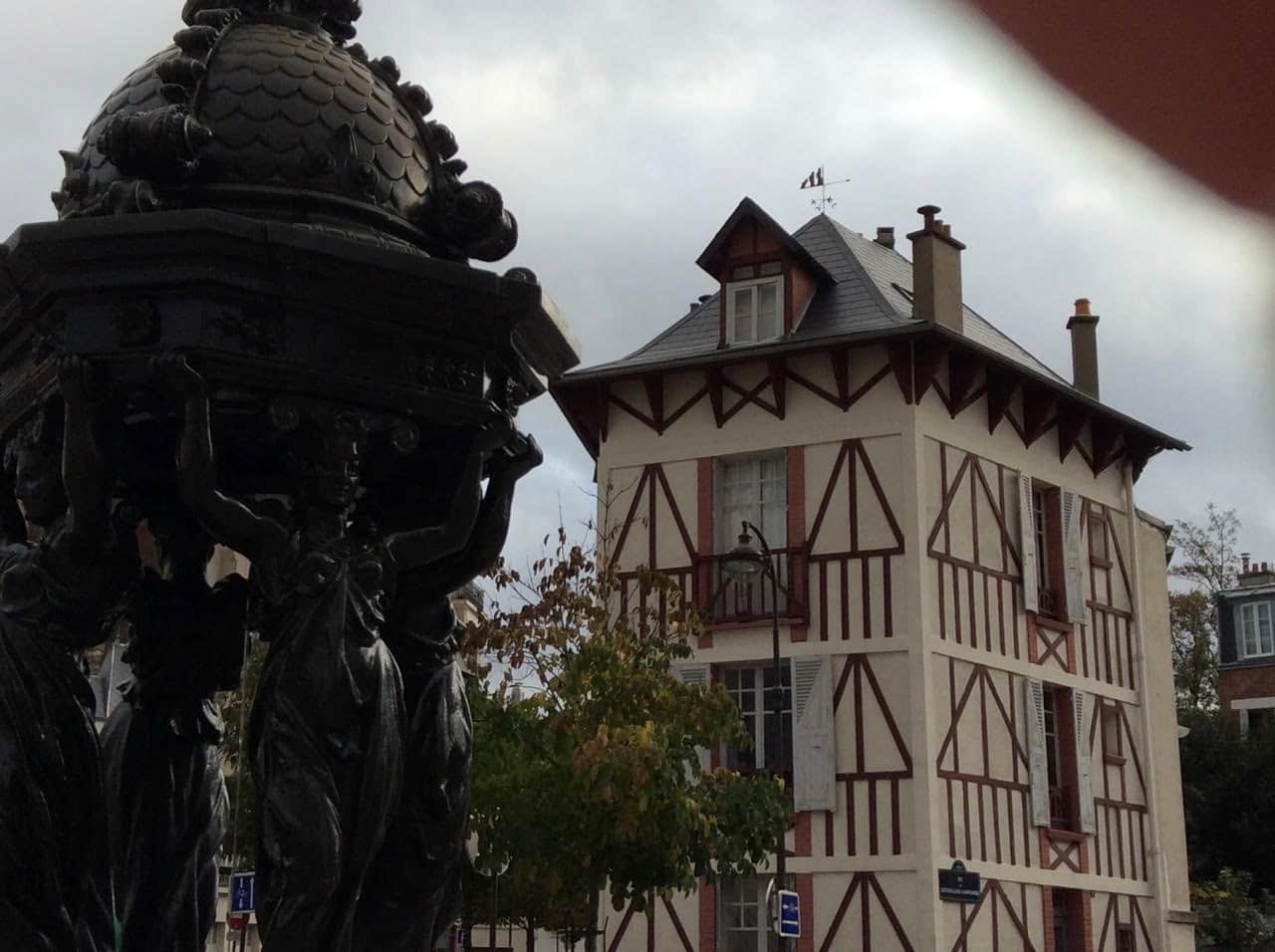 Pretend someone is in Paris for one week, for the first time. Where must they go?
-Definitely the Place des Vosges in the Marais, the 17th century arcaded square for the beauty, behind it the courtyard of Hotel Sully (it's not a hotel, but a hotel particulier which is what they call townhouse mansions) and it's incredible bookshop. Stroll on the banks of the Seine at twilight opposite Ile Saint-Louis. Drink an apéro outside at Chez Prune, a cool place, on the Canal Saint Martin. Museum wise, the musée de la Chasse, a hunting museum, in an old hotel particulier in the Marais and the Balzac museum in the 16th arrondissement where Balzac wrote hiding from his creditors. Be a "˜flaneur' – a walker with no particular destination – and see where the streets take you…it's always a good idea and you'll discover Paris.
Favorite food in Paris?
-Jewel like eclairs from Eclair de Genie. Roasted cauliflower at Miznon in the Marais.
Let's end with Aimee Leduc. If Murder on the Left Bank is just out, you've probably finished the next book. Give us a hint of Aimee's next investigation, please.
-You're spot on, Lesa. Yes, she'll be crossing back over the Seine to the right bank, there's tension in her personal life; with her baby's biological father and her American mother, and a crime at one of the oldest private cemeteries in Paris where Lafayette is buried and it's tentatively titled "˜Murder in Bel Air'.
*****
Thank you, Cara.
I'm really going to end with two things – first, a reminder that Cara Black will be at the Poisoned Pen on Thursday, June 21 at 7 PM.
Then, I have a final set of pictures. Cara mentioned you should wander around Paris. She sent pictures of a costume sale at Opera Comique. Her comment was, "an unexpected thing I stumbled across, as one does in Paris".