Tony Hillerman's daughter, Anne, was just at the Poisoned Pen. Hillerman himself appeared here, but he also spoke with bookstore owner Barbara Peters at the National Book Festival. The Library of Congress has made copies of those talks available.
https://www.loc.gov/today/cyberlc/feature_wdesc.php?rec=3487
There's also second short talk, but while the Library is updating its website, that one is not linking.
You can also listen to Barbara Peters talk with Jamie McGrath Morris who is writing a biography of Tony Hillerman. It's scheduled for publication in 2020. This podcast is just the first in a series of conversations about the progress of the book. The publisher will be the University of Oklahoma. https://poisonedpen.com/wp-content/uploads/2018/04/audio_04_02_2018_11_04_33.mp3
In the meantime, you might want to discover the landscape of Hillerman's books. There's an extensive collection of his books available through the Web Store. https://bit.ly/2uRxzx1
One of the books in the Web Store is Tony Hillerman's Landscape by Anne Hillerman.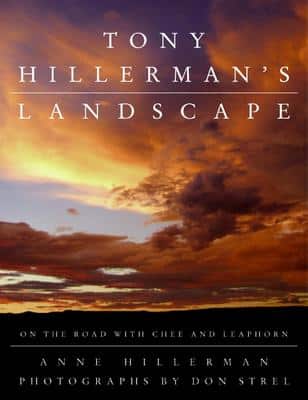 She's continued her father's stories while concentrating on Bernadette Manuelito. She's also continued to explore the Navajo landscape, as she discusses in a recent article, "On the Road with Anne Hillerman", written for CrimeReads.com. It's at https://bit.ly/2HdRbOb
Signed copies of Anne Hillerman's latest book, Cave of Bones, and her other books, are also available through the Web Store. https://bit.ly/2q3fNkK