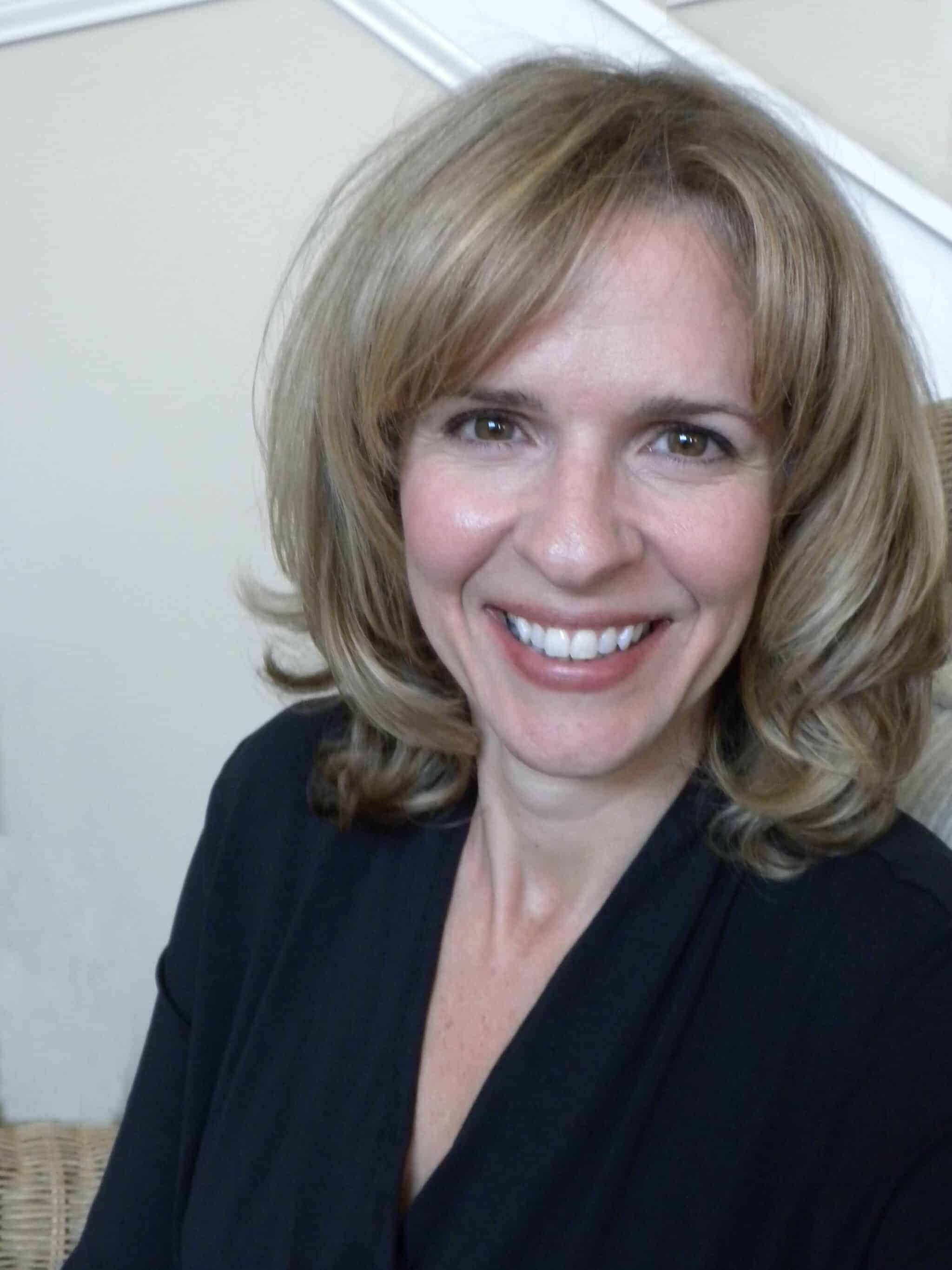 Later this month, Nancy Herriman will launch a new historical mystery series, beginning with Searcher of the Dead. She was kind enough to take time from her schedule to answer some questions, to sit in the hot seat. For more information, you can check out her website at https://www.nancyherriman.com/ You can special order Searcher of the Dead through the Web Store. https://bit.ly/2FkkHju
Thank you, Nancy, for taking time for the interview.
Nancy, would you introduce yourself to the Poisoned Pen blog readers?
— Here's a bit about me: I retired from an engineering career to take up the pen, and my work has won the RWA Daphne du Maurier award. I have published several novels, including two historical (sweet) romances and a mystery series set in 1867 San Francisco. After 20+ years living in the Phoenix area, I currently live in Central Ohio where, when not writing, I enjoy singing, gabbing about writing, and eating dark chocolate. In March of 2018, the first in my Bess Ellyott Elizabethan mysteries (Crooked Lane Books) was released.
Why did you choose to write historical mysteries rather than historical fiction?
— I have attempted to write historical fiction, with no luck in getting published. When my agent, knowing my love of mysteries, encouraged me to try my hand at one, I took her up on the suggestion. The book I wrote at her prodding was the first one in my San Francisco series.
Would you introduce us to Bess Ellyott?
— Opinionated, strong-willed, Bess Ellyott is an herbalist living in the waning years of Queen Elizabeth's reign. She is a widow who has lost her children to illness and her husband to a murderer. She tends to the folk of a small town in Wiltshire, where she has come to reside in her brother's home. In search of peace and quiet, trouble seems to follow her.
Tell us about Searcher of the Dead, without spoilers.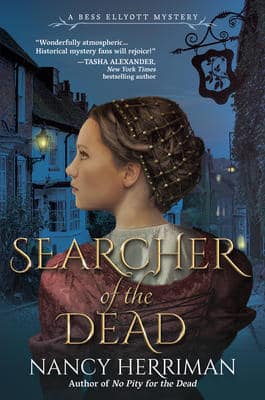 — I'll share a shortened version of the back-cover copy: Herbalist Bess Ellyott flees London after her husband is murdered, but the peace she has found in the quiet Wiltshire countryside is short-lived. Her brother-in-law, a prosperous merchant, is himself found dead—dangling from a tree, an apparent suicide.
Clues suggest otherwise to Bess. Word around town holds that the dead man might be a victim of rival merchants scheming to corner the wool market. Bess, though, is convinced the killer is out to destroy her family for reasons unknown.
Can she trust the town constable to help her find the truth? Christopher Harwoode will cross members of his own family to find the killer…whose next target may very well be Queen Elizabeth I herself.
Your previous series was set in 1867 in San Francisco. It's quite a departure to switch to Elizabethan England. What was the appeal of a new time period?
— I have always been fascinated by the medieval/Tudor time period. The first manuscripts I ever wrote (15+ years ago) were set in medieval England, so it's a long-standing interest of mine. I intend, however, to continue to write more in the San Francisco series, which I'd hate to abandon.
What kind of research did you do to switch continents and historical periods?
— I had to dig out all my old research books and read intensely. It has required more work than expected to switch my brain from thinking about post-Civil War San Francisco to 1590s Wiltshire. I've researched all aspects of daily life (food, habits, clothing), the history of Catholic efforts to restore the church (which is a key story element in Searcher of the Dead), the role of constables and coroners and Tudor-era crimes and punishment. I've read up on 16th and 17th-century herbal preparations, the scenery of Wiltshire and typical towns in that area, even how houses were constructed and common floor plans. Even trivia such as common sheep diseases or how to make cheese. It's impossible to get inside the heads of people from that period, but I hope to at least give a flavor of what their lives were like.
Now, for a few personal questions. When friends come to visit, what's your favorite place to take them? What do you miss about Arizona?
— Two places I really love in this area are the local indoor farmer's market (North Market) and the Short North with all of its fabulous restaurants and art galleries. No end of good food in this town. What I miss most about Arizona is the wide open desert, which is sadly getting harder and harder to find. And the smell of creosote after a summer rainstorm.
What did you read as a child? What was your favorite book? 
— I read "˜horse' books like "˜Black Beauty' (is that even a sub-genre any longer?) and children's fantasy novels. If I had to choose, I'd say my favorite book was "˜The Lion, the Witch, and the Wardrobe.' When I was around ten, a family friend gave me her copy of an Agatha Christie book she'd finished. After that, the die was cast! I consumed them like sweets.
You now write historical mysteries. What authors have influenced you?
— I delight in reading Lindsey Davis and Rhys Bowen's "˜Her Royal Spyness' books, and would love to write witty historical mysteries like those ladies, but obviously don't! I'm not certain anyone has directly influenced me, aside from all the Dickens I read in high school. His books seem to have encouraged me to have a large cast of characters in my novels.
Name an author or a book you wish had gotten more attention.
— Jason Goodwin. I adore his Yashim mysteries, which are set in 1830s Istanbul. Rich in detail and with a fascinating sleuth, I think they're brilliant. Unfortunately, the series has come to an end after a short run.
*****
Thank you, Nancy. As I said, you can special order Searcher of the Dead through the Web Store. https://bit.ly/2FkkHju