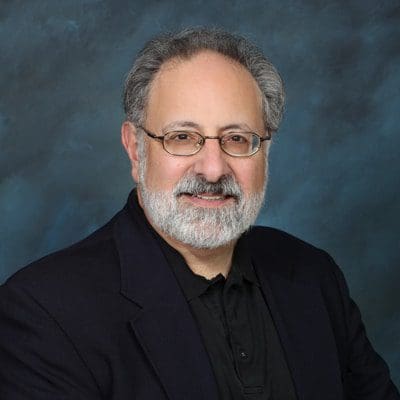 Dennis Palumbo will join fellow authors Donis Casey and Priscilla Royal at the Poisoned Pen on Saturday, Feb. 24 at 2 PM. Palumbo will be signing his fifth Daniel Rinaldi mystery, Head Wounds. Can't make it? You can still order a signed copy. https://bit.ly/2ETsAQ5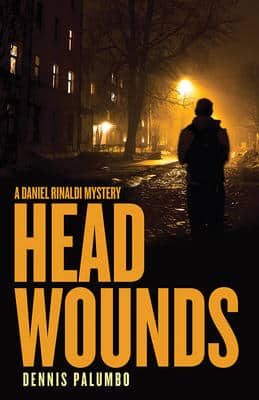 For now, I'm going to skip the description. Instead, I want to turn the blog over to Dennis Palumbo. He has a fascinating piece to share with us.
A DARK MIRROR:
Crime Fiction As a Reflection of Society by Dennis Palumbo
                                        
The author Tom Wolfe (The Bonfire of the Vanities) once said that the purpose of fiction was, among other things, to chronicle a society's "status details." In other words, to give the reader a felt sense of the social, cultural and political realities of the world the novel portrays.

Usually, this task has been seen as primarily the province of the "literary" novel, such as Wharton's The Age of Innocence, Salinger's Catcher in the Rye, or Updike's "Rabbit" novels. But I believe that, in a similar manner, the best crime fiction has been exploring and illuminating the contours of American society for years.

For example, to get a sense of how Los Angeles worked in the 30's and 40's—how money and power actually operated in the lives of both the privileged and the desperate —you need only read Raymond Chandler. The "mean streets" that private eye Phillip Marlowe walked took the reader from the monied mansions of robber barons to the back alleys of two-bit hustlers and the chumps they made their prey.
Just as, fifty years later, nobody provides a clearer view of contemporary L.A. than Michael Connelly, particularly with his Harry Bosch novels. From the O.J. trial to the Ramparts police scandal, from the self-inflicted woes of the wealthy and influential to the municipal response to torrential rains, Connelly uses his dogged police detective to dissect life in the City of Angels.

For a wry, amused and knowledgeable look at Boston society, high and low, you'll find few better guides than the late Robert B. Parker's character Spenser. Or equally few authors who capture the self-delusions and broken-hearted dreams of petty criminals as well as Elmore Leonard. And I can't think of a writer who better reveals the dark, noirish heart of the ostensibly laid-back surfer scene than Kem Nunn.

My point is, great crime fiction offers what no sociology text can provide. To feel the living, breathing essence of New Orleans, both pre- and post-Katrina, check out the Dave Robicheaux series by James Lee Burke. In similar fashion, Tony Hillerman brought the Native Americans of the modern Southwest to life in his novels about Jim Chee and Joe Leaphorn. Just as Sara Paretsky's V.I. Warshawski gave fictional heft to the idea of a strong female protagonist, and Walter Mosley's "Easy" Rawlins gave us perhaps our most well-known African-American one. Since its inception as a genre, crime fiction has both mirrored and commented on society's often-tumultuous change. In short, it told the truth about it.

So forget FrontLine. If you want to get the straight dope about the thriving gun trade going on along the border between the US and Mexico, look no further than T. Jefferson Parker's thriller of a few years back, Iron River. 
If you want to know what it's really like to be a cop, read Joseph Wambaugh. If you want to hear the authentic street rhythms of New York's Lower East Side, read Richard Price.

What all these fine crime novelists have in common is their use of suspense and intricate plots to underscore the conflict among vivid, fully-realized characters; and, moreover, how that conflict is inevitably intensified by the social context these fictional men and women inhabit. Utilizing the high stakes and narrative drive of crime fiction, these writers demonstrate how issues of class and status, and the yearning to re-invent oneself, continue to define the American character.

In the case of my own Daniel Rinaldi series, I use the exploits of my intrepid psychologist and trauma expert to illustrate a number of contemporary issues, not least of which is the current state of mental health treatment in America. Moreover, as a consultant to the Pittsburgh Police, Rinaldi treats people traumatized by violent crime—those who've survived a kidnapping, sexual assault or armed robbery, but still suffer the after-effects of their experience. Symptoms we associate with Post-Traumatic Stress Disorder. As noted psychoanalyst Robert Stolorow has pointed out, we live now in an Age of Trauma, exposed almost daily to the threat of pandemics, natural disasters, terrorism—and, at the most personal level, violent crime. As I've tried to demonstrate in the five Rinaldi books published so far, the dedicated, determined and admittedly head-strong psychologist will never lack for patients.
Then there's the city of Pittsburgh itself, which has undergone a startling transformation in the past two decades, morphing from a blue collar, industrial powerhouse into a white collar hub of technology and state-of-the-art medicine. Or, as I like to term it, a shot-and-a-beer town that's collided with the Information Age. Since Rinaldi was born into a blue collar world, yet through ambition and schooling became a jacket-and-tie professional, he—like the city itself—has a foot in both Pittsburgh's storied past and gentrified present..
However, in the latest Rinaldi thriller, Head Wounds, it's Daniel's personal past that reaches out to torment his present. Launching an intense, terrifying cat-and-mouse game with an obsessed killer who threatens not only the psychologist's own life but that of those closest to him.  During the course of these events, the reader encounters many of the dangers associated with our current computer technology, highlighting issues as pertinent as Internet privacy and the limits of personal security, as well as the challenge to a rational mind when faced with an irrational one.  
Which brings me back to my point: no genre of fiction illuminates the "status details" of our evolving, conflicted society better than crime fiction. Where and how that conflict is played out, and how realistically it's depicted, determines how powerfully the novel affects us. 
In a line stretching from Dashiel Hammett to Dennis Lehane, from James M. Cain to George Pellicanos, from Ed McBain to Gillian Flynn, the best crime fiction—like all great fiction, period—shows us who we are. 

                                                                  END
BIO:

Dennis Palumbo is a former screenwriter (My Favorite Year; Welcome Back, Kotter, etc.), now a licensed psychotherapist in private practice and author of the Daniel Rinaldi mysteries. For info, please visit www.dennispalumbo.com.