Have you been waiting for Gregg Hurwitz' new Orphan X book, Hellbent? You can order it from the Web Store, and if you order now, you can buy a signed first edition that comes with a CIA letter that ties in with the book. https://bit.ly/2Eyuz9S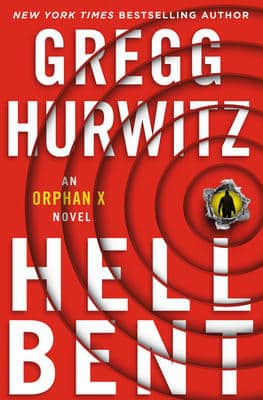 Here's the summary of the book.
Evan Smoak—government assassin gone rogue—returns inHellbent, an engrossing, unputdownable thriller from Gregg Hurwitz, the latest in his #1 international bestselling Orphan X series.
Taken from a group home at age twelve, Evan Smoak was raised and trained as an off-the-books government assassin: Orphan X. After he broke with the Orphan Program, Evan disappeared and reinvented himself as the Nowhere Man, a man spoken about only in whispers and dedicated to helping the truly desperate.
But this time, the voice on the other end is Jack Johns, the man who raised and trained him, the only father Evan has ever known. Secret government forces are busy trying to scrub the remaining assets and traces of the Orphan Program and they have finally tracked down Jack. With little time remaining, Jack gives Evan his last assignment: find and protect his last protégé and recruit for the program.
But Evan isn't the only one after this last Orphan—the new head of the Orphan Program, Van Sciver, is mustering all the assets at his disposal to take out both Evan (Orphan X) and the target he is trying to protect.
*****
I know most of us reading this blog missed the event. Patrick Millikin from the Poisoned Pen interviewed Gregg Hurwitz.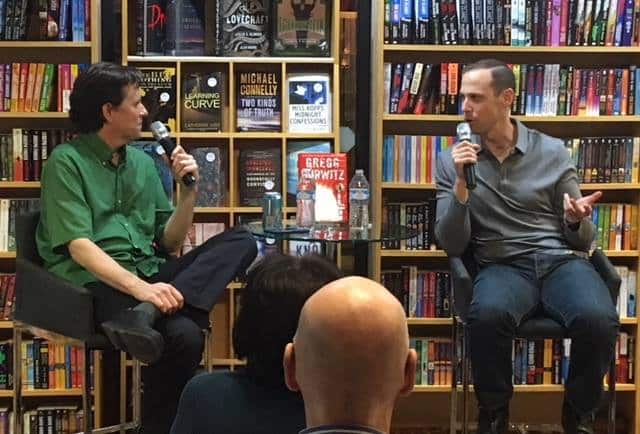 But, if you missed it, you can now watch the interview on Livestream. https://livestream.com/poisonedpen/events/8038276
Enjoy!