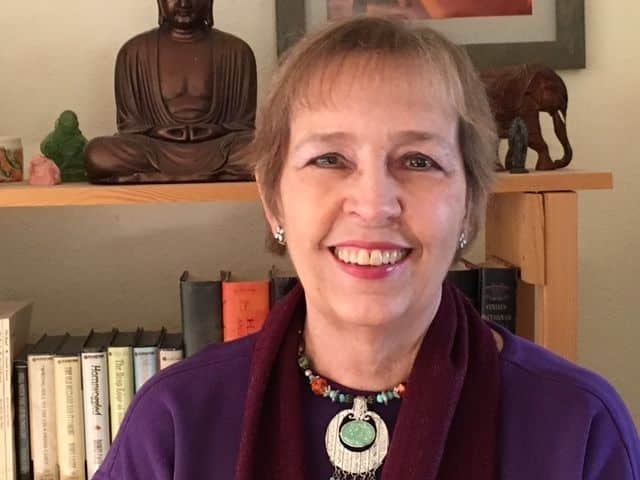 You may remember the lists of favorite crime novels from the other authors appeared earlier in the month. Donis Casey and I agreed that her post would go up close to release date for her latest Alafair Tucker mystery. Tuesday, Feb. 6 will see the tenth book in the Alafair Tucker series, Forty Dead Men. You can pre-order signed copies through the Web Store. Or, you could order earlier books in this series, books with catchy titles based on expressions once common in Oklahoma. https://bit.ly/2F9BIwo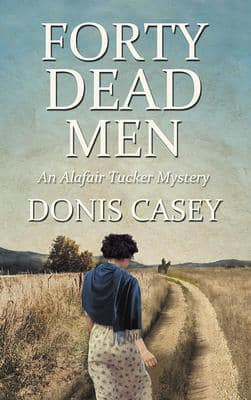 Alafair Tucker is an Oklahoma farm wife and mother of nine in the early twentieth century. Each mystery revolves around one of Alafair's family members. Here's the summary of Forty Dead Men.
Some people who have experienced a shocking, dangerous, or terrifying event develop Post Traumatic Stress Disorder. It is recognized today as a debilitating but potentially treatable mental health condition. Military veterans are a vulnerable group. But PTSD can deliver a knockout blow to anyone, as the remarkable unfolding of the tenth Alafair Tucker Mystery, Forty Dead Men, shows.
World War I is over. Alafair is overjoyed that her elder son, George Washington Tucker, has finally returned home from the battlefields of France. Yet she is the only one in the family who senses that he has somehow changed.
Gee Dub moves back into his old bunkhouse quarters, but he's restless and spends his days roaming. One rainy day while out riding he spies a woman trudging along the country road. She's thoroughly skittish and rejects his help. So Gee Dub cannily rides for home to enlist his mother in offering the exhausted traveler shelter.
Once made comfortable at the Tucker farm, Holly Johnson reveals she's forged her way from Maine to Oklahoma in hopes of finding the soldier she married before he shipped to France. At the war's end, Daniel Johnson disappeared without a trace. It's been months. Is he alive? Is she a widow?
Holly is following her only lead – that Dan has connected with his parents who live yonder in Okmulgee. Gee Dub, desperate for some kind of mission, resolves to shepherd Holly through her quest although the prickly young woman spurns any aid. Meanwhile, Alafair has discovered that Gee Dub sleeps with two cartridge boxes under his pillow – boxes containing twenty "dead men" each. The boxes are empty, save for one bullet. She recognizes in Gee Dub and Holly that not all war wounds are physical.
Then Holly's missing husband turns up, shot dead. Gee Dub is arrested on suspicion of murder, and the entire extended Tucker family rallies to his defense. He says he had no reason to do it, but the solitary bullet under Gee Dub's pillow is gone. Regardless, be he guilty or innocent, his mother will travel any distance and go to any lengths to keep him out of prison.
*****
I knew Donis is quite busy between writing and family responsibilities. I appreciate her time. Thank you, Donis, for these suggestions. Readers can look for her favorites in the Web Store. https://store.poisonedpen.com/
*****
The Secret, Book, and Scone Society, by Ellery Adams.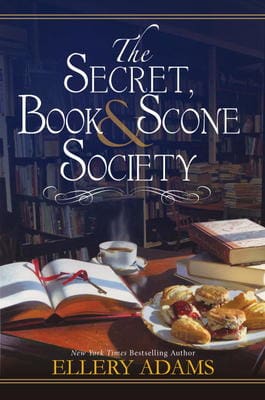 I love the premise of this first novel in Adams' new series. Nora Pennington, the owner of Miracle Books in Miracle Springs North Carolina, has the uncanny ability to recommend the perfect books to her patrons to help them solve their problems. She and three other women form the Secret, Book, and Scone Society to try and figure out if a death which has been ruled a suicide is really a murder—and end up sharing secrets from their own painful pasts. I always knew that books have magical properties, and this novel proves it.
Fool's River, by Timothy Hallinan.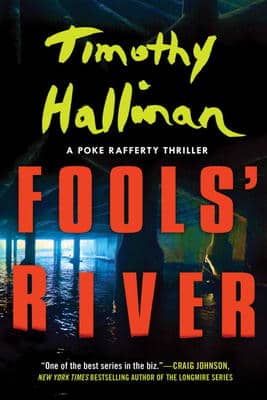 An emergency visit from Edward Dell, the almost-boyfriend of Poke Rafferty's teenage daughter, Miaow, sends Poke on a frantic search to locate the boy's father, Buddy, a middle-aged "sexpat" who has disappeared under mysterious circumstances. I get lost in Hallinan's dense, poetic prose. Every time I crack open a Poke Rafferty mystery, I can count on feeling the heat, smelling the dust and spice and funk of Bangkok. Fool's River does not disappoint. I've been following Poke, Rose, and Miaow since A Nail Through the Heart, first in the series. It's been deeply satisfying to see these three solitary souls cohere into a true family over the course of eight novels. I care what happens to Poke and his family and friends as though they are real people.
Holding, by Graham Norton.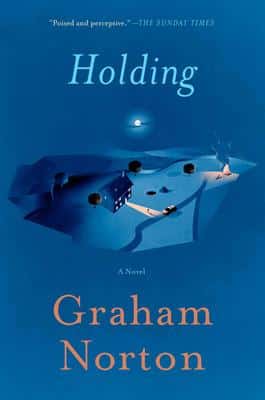 Graham Norton is a British comedian and television personality, so his wistful debut novel is a surprising departure from his usual fare. Norton's protagonist, Sergeant PJ Collins, is a lonely, overweight policeman in the tiny town of Duneen, Ireland. PJ has never had to deal with any really serious crime, not until the construction crew at a new housing development digs up human bones. PJ doesn't have much faith in his own abilities, and neither, it seems, does anyone else in the county. I love a misfit character who rises to the occasion, and Norton has created a true original in PJ.
A Useful Woman, by Darcie Wilde.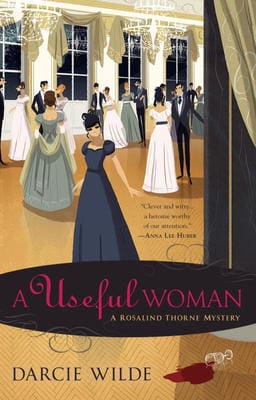 Wilde's description of the fashionable world of early 19th Century London, with it's false facade of manners and propriety, is spot on. Resourceful Rosalind Thorne may have lost everything, including her place in society, when she and her mother were abandoned by her profligate father, but she has managed to maintain a precarious place among the elite by becoming a "useful woman" who manages the affairs of wealthy ladies. Historical novels are my first literary love, and if an author can create such a vivid portrait of a time and place that I feel like I have actually lived there awhile, that is jake with me. Wilde does it admirably in this impressive first novel in her Regency mystery series.
*****
Thank you, again, Donis. And, readers? You should be checking out Donis' Alafair Tucker books.