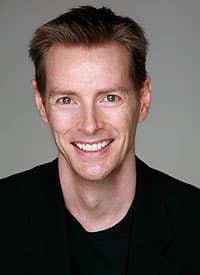 Boyd Morrison's personal story is as fascinating as some that are written. When you read his biographical sketch, you can see why he picked his favorites read in 2017. Although I'll include some of his biography here, you can read the entire bio on his website, https://boydmorrison.com/
He's the co-author of some of Clive Cussler's recent books including Typhoon Fury. That book, along with Morrison's other ones, can be found in the Web Store. https://bit.ly/2lNtenB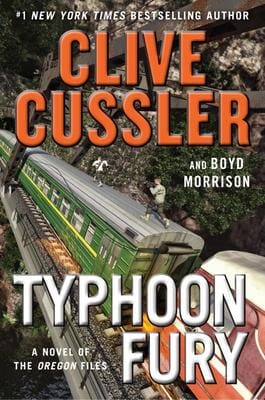 A little about Boyd Morrison before you read about his choices from 2017. He has a BS in mechanical engineering and worked for Lockheed on the Space Station Freedom project at Johnson Space Center. His job required him to fly on NASA's Vomit Comet, the same plane used to train astronauts for zero gravity and to film the space sequences in the movie "Apollo 13". He has a PhD in industrial engineering, and earned eleven US patents while working for RCA. But, then he had what he calls "every "ten-year-old boy's fantasy job", working in the Xbox games group at Microsoft. In other words, he was paid to play video games.
So, what kind of books would this man select as his favorites of 2017? Check them out.
As a thriller writer myself, I find it's sometimes difficult for me to simply read for enjoyment in my genre. I tend to nitpick things I would have done differently or analyze how the writers are plying their craft. So it's a true pleasure when I come across books that immerse me in their world and make me forget I'm reading. I'm there with the characters, and it's only after I'm done with the book that the envy sets in. How am I ever going to write anything as good as that? I cherish those novels because they make me want to work even harder at improving as a writer. These are three books I read in 2017 that not only made me jealous, but were also brilliant stories.
DARK MATTER by Blake Crouch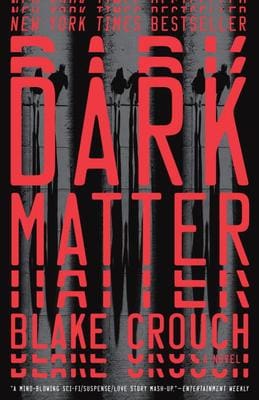 I'd call Blake's fantastic novel a contemporary science fiction thriller, and boy is it good. In DARK MATTER, a physicist named Jason Dessen gets abducted one night, and his whole life literally disappears. I don't want to spoil the story by saying anything else because there are so many juicy twists and turns, but I can tell you I raced through the book in no-time flat. Besides being a nonstop thrill ride, it gets into existential questions about choices we make in life and what lengths we would go to in order to save what is dearest to us. I guarantee you'll be thinking about this book long after you finish it.
FLASHMOB by Christopher Farnsworth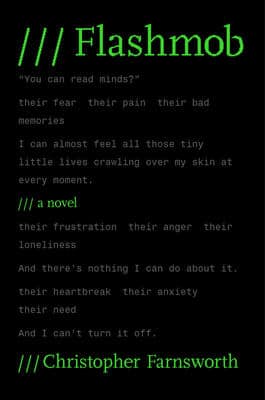 Chris and I have been friends since my first book tour when we met during a joint signing at the Poisoned Pen, and I'm a big fan of everything he's written. Like Blake, Chris adds a bit of science fiction edge to his contemporary novels, and his ideas just blow me away. In his latest, FLASHMOB, which is a follow-up to the also-excellent KILLFILE, a former CIA agent with psychic gifts is after a madman who is using the Internet to brainwash mobs into becoming killing machines. The action never lets up, the twists are neck-snapping, and I particularly enjoyed the world building (the protagonist isn't a superhero; his telepathic abilities come at a terrible cost). For good reason, FLASHMOB was chosen by Publishers Weekly as one of its best books of 2017, and after you read it, you'll start noticing with regularity how relevant it is to today's world, where a single social media post can change lives forever.
THE MARSH KING'S DAUGHTER by Karen Dionne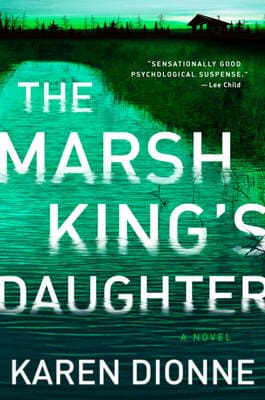 Karen started her career writing eco-thrillers, but with her latest novel, she made a hard right into pure suspense, and wow did she nail it. THE MARSH KING'S DAUGHTER tells the tale of Helena Pelletier, a woman who grew up in the swamps of Michigan's Upper Peninsula as the daughter of an abducted teenager. Her father is a sociopath skilled in wilderness survival, and he also happens to be the man who kidnapped her mother. Twenty years later, after Helena was freed and her father sent to prison, he makes a brutal escape back into the countryside, and Helena is the only one with the skills and knowledge to track him down. Karen obviously did extensive research to make her gripping story come alive because the novel feels so real and visceral that I would have believed her if she'd told me it was nonfiction. Suspense Magazine named it their best book of 2017, and deservedly so.
*****
Interested? Check the Web Store for Boyd Morrison's selections. https://store.poisonedpen.com/