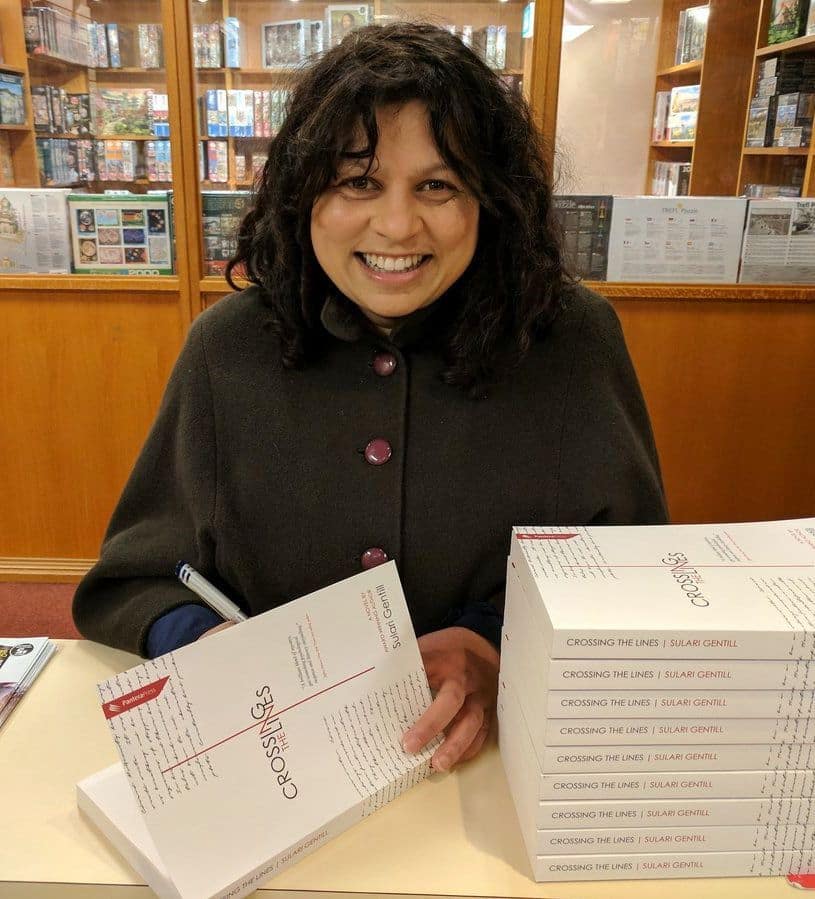 If you don't know Sulari Gentill, go back and read an interview I did with her on June 1, 2016. https://bit.ly/1Vw5ZL2
Here was Sulari's introduction.
"I'm Australian though I was born in Sri Lanka.  My family emigrated when I was still a baby, and we embarked on what seemed like a trek around the planet.  I started school and learned to speak English in Zambia, and we arrived in Australia when I was six.  That's longer ago than I care to admit.  For the most part I grew up in Brisbane, at a time when it was still really an overgrown country town.  I attended my local school, built club houses in the mulberry trees by the Brisbane River and plotted world domination with my friends.
In time, I set off to University to study Astrophysics and somehow came out with a law degree.  I was duly admitted as a barrister and solicitor to the High Court of Australia and embarked on a career in the corporate sector.  Whilst practicing law can be creative, they don't really like you to just make things up…or admit to it anyway.  Writing seemed liked a better way to indulge my fondness for fabrication.
Nowadays I live on a small truffle farm in the foothills of the Snowy Mountains with my husband, Michael, and our sons—two wild and fearless boys whose plans for world domination are more advanced than mine ever were!"
*****
Sulari's fourth Rowland Sinclair historical mystery, Paving the New Road, will be out January 2. Set in 1933, Australia is dealing with Communists, Socialists and the rise of Fascists. Now, Rowland is sent to Munich in these pre-war years. You can read the entire description of the novel in the Web Store. https://bit.ly/2DdMLE1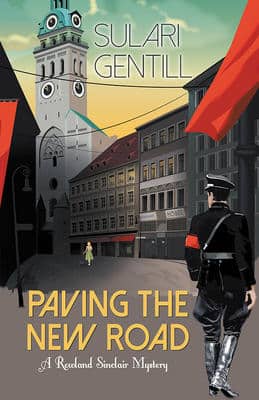 You can read more about Sulari Gentill on her website, https://www.sularigentill.com
What crime novels did Sulari Gentill select as her favorites read in 2017? Here are her choices. Look for them in the Web Store. https://store.poisonedpen.com
*****
2017 was a little more insane than usual, with multiple book releases, a stage play, and all the touring that goes with such endeavours, in addition to the demands of my two wild colonial boys, several animals and a trufferie.  It's amazing I managed to read anything aside from itineraries and flight schedules!  But of course I did.  And luckily, I haven't yet got round to finding a place on the bookshelf for the books I acquired and read this year so I can just go through the stack still by my bed (you may have noticed that housework was not on that list of demands upon my time).  Even so, coming up with my three favourites is difficult.  I find it really hard to rank books these days, to say one is better than another.  I tend to leave that sort of thing for more objective minds.  I chose these by which book I found myself caressing longest as I went through the stack, which books felt most like old friends.
Resurrection Bay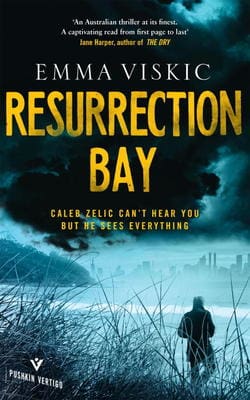 Resurrection Bay is Australian crime writer, Emma Viskic's extraordinary, multi award winning debut novel—a brilliant amalgamation of action and suspense told through the eyes and hearts of deeply engaging and diverse characters.  The novel opens with a dead body cradled in the arms of her protagonist, profoundly deaf Caleb Zelic.  Viskic remakes the conventions of crime fiction to produce a dark modern noir novel that is fresh, and vibrant, and very deserving of all the accolades it has received thus far.
The Word is Murder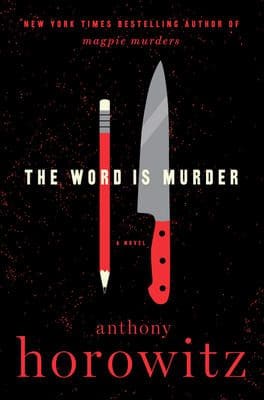 I shared an online interview featuring crime writers who write metafiction with Anthony Horowitz earlier this year, and so was introduced to The Word is Murder.  I have long been a fan of Foyle's War (of which Anthony is the writer), so I was particularly intrigued by this novel, a departure from his previous work which operates under a brilliant conceit.  Horowitz essentially writes himself, as himself, into his own book in which a writer, called Anthony Horowitz, busy working on a successful television series, called Foyle's War, is approached by a detective who asks him to write a book about the bizarre and complex murder on which he is working.  It is an elegant written, postmodern novel in which the author is both character and storyteller, and I loved it.
Bound by Mystery – Poisoned Pen Anthology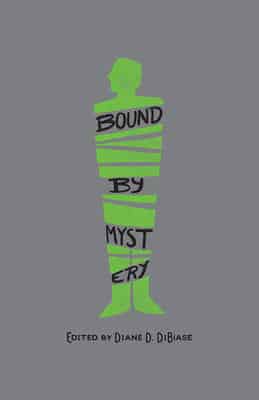 Although I am, relatively speaking, a newcomer to Poisoned Pen Press I had the very great honour of being a part of Bound by Mystery "" an anthology of Poisoned Pen Press authors edited by Diane DiBiase.  Reading the contributions of my stablemates at PPP was a little like being introduced to each in turn.  And it was delightful.  The anthology embraced the spectrum of mysteries from hard boiled to cosy to the slightly off beat.  Each story was not only an introduction to a novelist but preceded by a few words on how they came to the Press.  It allowed me to dip into the distinct voices of my US colleagues before following those voices into their other works.
*****
Thank you, Sulari. Don't forget to check out her books, and her choices, in the Web Store.