Last December, I asked some authors to write about their favorite Christmas crime novels. This year, I thought I'd go a different direction. I asked authors if they would write a post about their favorite crime novels read during 2017. All of us who enjoy crime novels are lucky. So many of the authors said yes! Every post will be interesting, with its own slant. Don't forget to check for their favorite books in The Poisoned Pen's Web Store!  https://store.poisonedpen.com
*****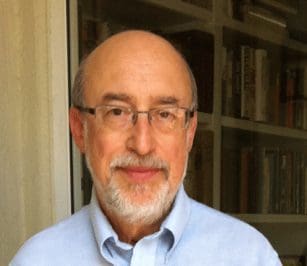 Can we do any better than Thomas Perry to kick off the book recommendations? Stephen King said of him, "The fact is, there are probably only half a dozen suspense writers now alive who can be depended upon to deliver high voltage shocks, vivid, sympathetic characters, and compelling narratives each time they publish. Thomas Perry is one of them."
Before we get to the recommendations themselves, Perry has a new book coming out Jan. 2. It's called The Bomb Maker. You can order a signed copy through the Web Store. https://bit.ly/2nkz9U8    And, Perry will be at The Poisoned Pen on Thursday, Jan. 4 at 7 PM.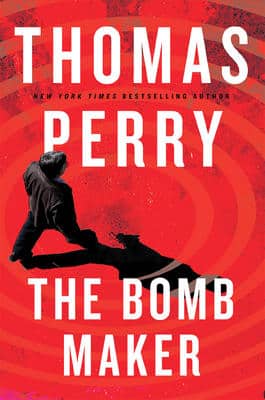 Here's the summary of the book.
A bomb is more than a weapon. A bomb is an expression of the bomber's predictions of human behavior—a performance designed to fool you into making one fatally wrong move. InThe Bomb Maker, Thomas Perry introduces us to the dark corners of a mind intent on transforming a simple machine into an act of murder—and to those committed to preventing that outcome at any cost.
A threat is called into the LAPD Bomb Squad and when tragedy ensues, the fragmented unit turns to Dick Stahl, a former Bomb Squad commander who now operates his own private security company. Just returned from a tough job in Mexico, Stahl is at first reluctant to accept the offer, but his sense of duty to the technicians he trained is too strong to turn it down. On his first day back at the head of the squad, Stahl's three-person team is dispatched to a suspected car bomb. And it quickly becomes clear to him that they are dealing with an unusual mastermind—one whose intended target seems to be the Bomb Squad itself.
As the shadowy organization sponsoring this campaign of violence puts increasing pressure on the bomb maker, and Stahl becomes dangerously entangled with a member of his own team, the fuse on this high-stakes plot only burns faster.The Bomb Maker is Thomas Perry's biggest, most unstoppable thriller yet.
*****
Check out Thomas Perry's website at www.thomasperryauthor.com. Thank you, Thomas, for your post.
*****
It's always fun to look back on a year of books.  Here are some good ones that brought me enjoyment in 2017:
The first is Patrick Hoffman's fine "Every Man a Menace."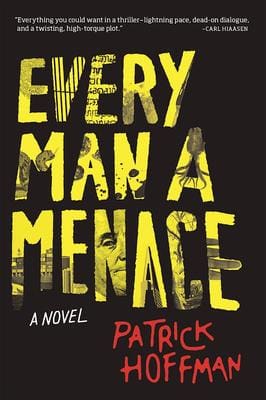 He presents us with a complex and fascinating set of scenes.  Segments of a particular network in the illegal drug industry work together almost like the organs of a single creature.  When a disturbance occurs in one operation of the system, it causes reactions that require adjustments in each stage from the refining and packaging section in Asia all the way to the sales and distribution end in San Francisco, with murders at each stop along the way.  It's brilliantly conceived and realistically violent, but told with calm, lucid, intelligent prose.  It shows off the knowledge and skills of an excellent writer who should be with us for a very long time.
Another book that gave me a lot of pleasure was Deon Meyer's "Fever."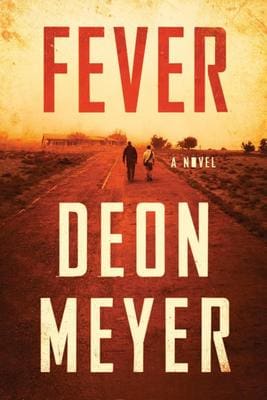 Meyer is a South African who writes in Afrikaans and has his books translated into English.  He has a worldwide audience for his crime novels, which are among the most suspenseful being published today.  "Fever" is a departure, a post-apocalyptic adventure that begins with the early aftermath of a devastating plague, when it is already apparent that the current civilization is over.  The plague has operated the way real ones do, in which many people die, but a few have an immunity that makes them the survivors.  The book carries the story well into the next generation's effort to build a new civilization.  Probably because Meyer is a terrific crime writer there are some mysteries, action scenes, and big surprises, but I liked it for the wonderful sympathetic characters.  It's a long book, and I worried about them between reading periods.
The third book on my list required some thought, because it is "Dead Is Good" by Jo Perry, who happens to be my old university colleague, former television writing partner, and wife of 37 years.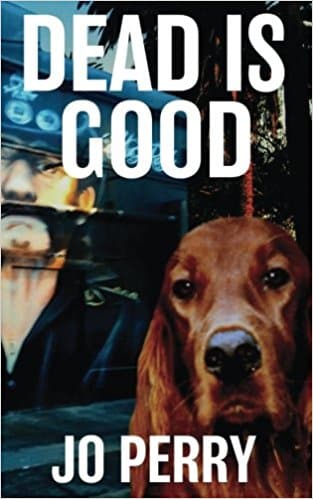 But I think this book is terrific, and I don't penalize any other writers because I know and like them, so here it is. This is the third in a series of books that feature a man named Charles, who, in the first book finds himself murdered and in an afterlife with an Irish setter that he's never seen before (also dead) with a rope around her neck.  In time he names her Rose.  In "Dead is Good" Charles and Rose make one of their infrequent trips to the living world to try to save from death the woman he now knows was the love of his life.  The story is part crime thriller and part mystery, and it's moving, sometimes scary, sometimes shocking, sometimes funny, but always original and intriguing.  There is a scene in this book that made me gasp out loud and write "Wow!" in the margin.  
The next book is "Deep Freeze" by John Sandford.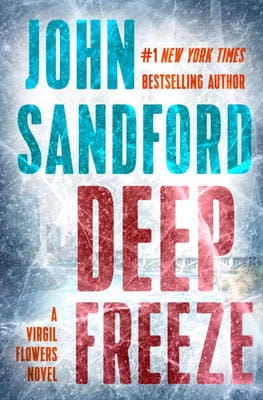 This book is also difficult to write about fairly.  It's the 10th Virgil Flowers book, and it's been on the NY Times Bestseller list for three or four weeks now, so it doesn't really need a plug.  But like all of the Virgil Flowers books, it's intriguing, smart and funny, and deserves a plug.  It also has Virgil reading a book called "Thomas Perry's The Old Man," (p. 180), which shows Virgil has good taste.
I want to include a couple of books that won't be out officially until 2018. I read them both in 2017, and they both happen to be published by Poisoned Pen Press, so I feel free to mention them.
Dennis Palumbo's "Head Wounds" will be out in February.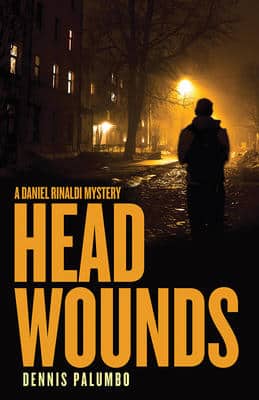 It's his 5th book about psychotherapist Daniel Rinaldi.  I recommend it highly, particularly for people who have read the rest of the series, because it is one of those books that take up some issues we've been wondering about since the beginning of a series, and give us big, shocking answers to them.  I also think the villain in this book is more frightening than any other I've seen for quite a while.  Very early in the book he gets into the reader's head like a recurring nightmare, and for the rest of the book we root for Rinaldi to get him out for us by catching him or killing him.
The other is Jeffrey Siger's "An Aegean April," which will be published in early January 2018.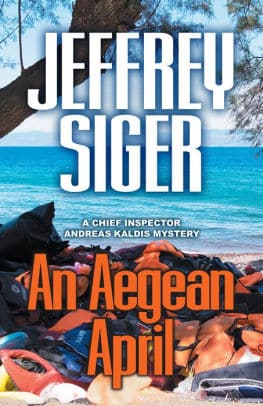 It's the latest in his Inspector Andreas Kaldis police series.  The writing is Siger's usual clear, careful and readable style, and the action has lots of exuberance as well as some good conniving.  The central killer here has a perverse charm.  He's a violent, evil man with panache and courage—almost a combination of the devil and Cyrano de Bergerac.  But I think the most memorable aspect of the book is that its criminal plot is a natural byproduct of the enormous humanitarian crisis that is still taking place in Greece and the Mediterranean, as millions of immigrants continue to try to escape poverty, war, and devastation by flooding into southern Europe.  Siger has taken on the task of making a very complex set of circumstances comprehensible, showing us why it matters, and done both well.
*****
Jeffrey Siger will be appearing with Thomas Perry at The Poisoned Pen on Thursday, Jan. 4 at 7 PM. You'll want to mark your calendars!
And, you'll want to come back tomorrow to read Dana Stabenow's picks for the crime novels she enjoyed the most in 2017.