November is NaNoWrMo, otherwise known as National Novel Writing Month. Wendall Thomas, author of the debut mystery Lost Luggage, headed off to Book Soup to work on a novel. (Let's hope it's a sequel.) Here are some photos from the event, in which people can see an author in the window, working on a novel.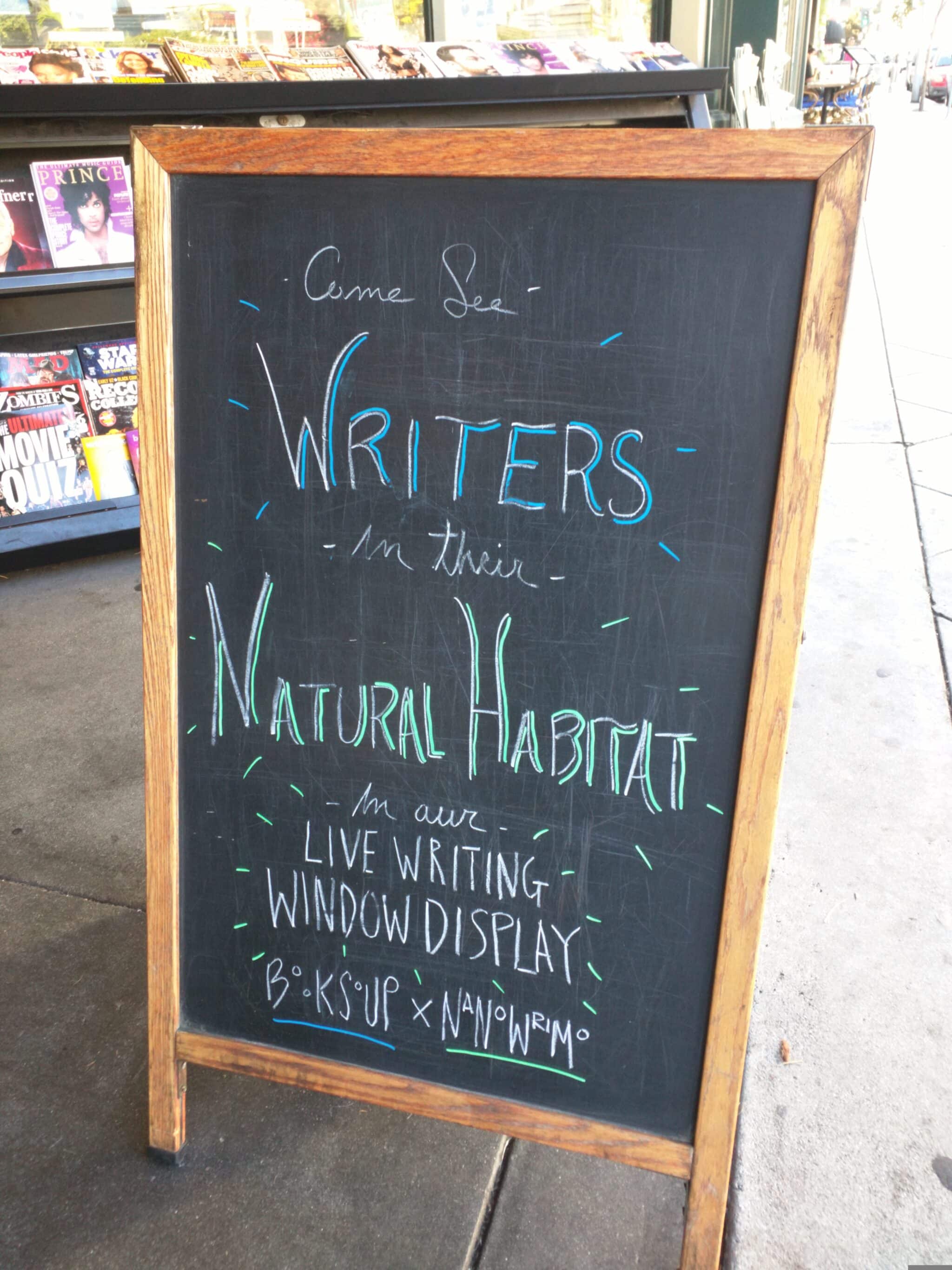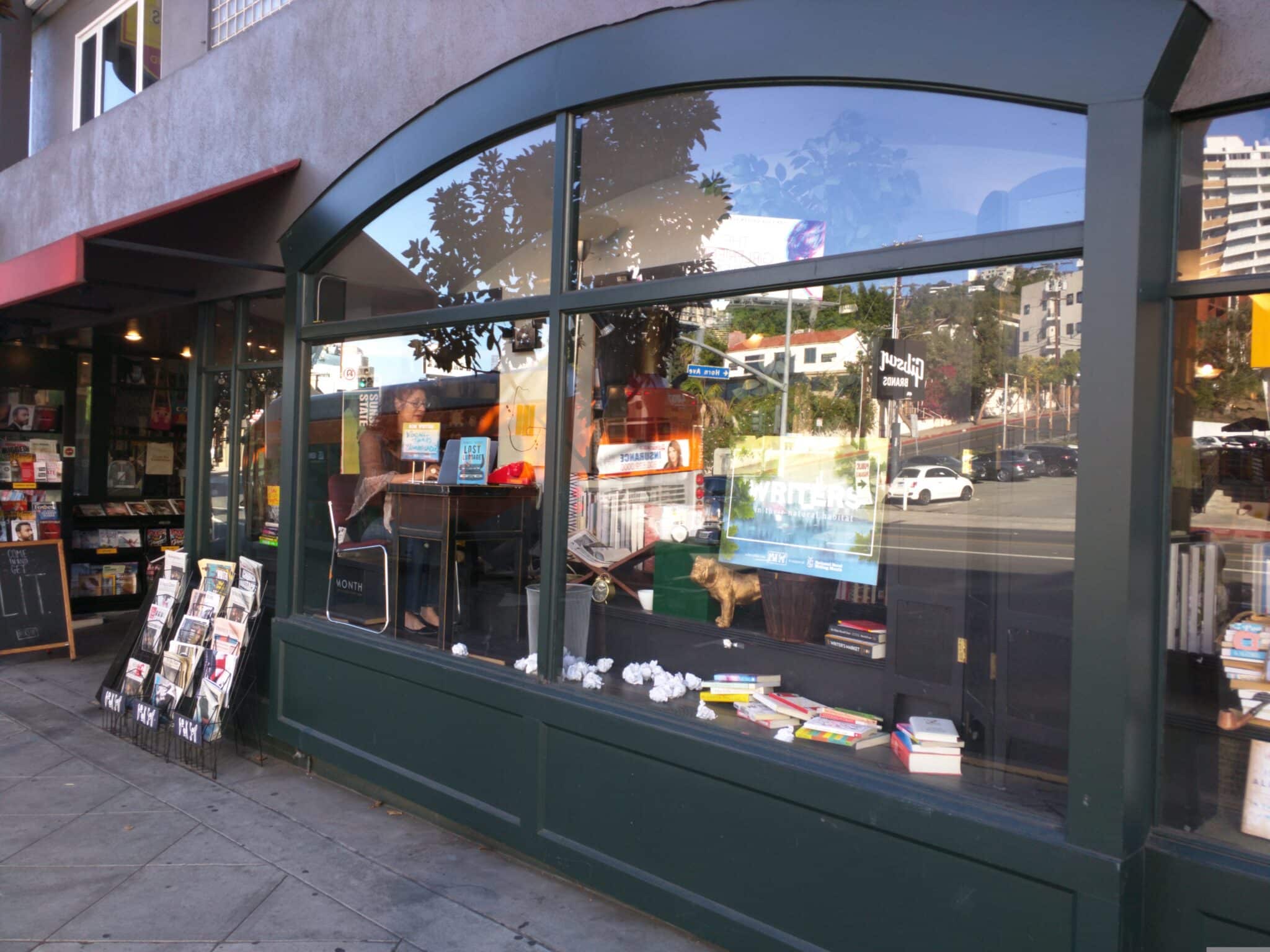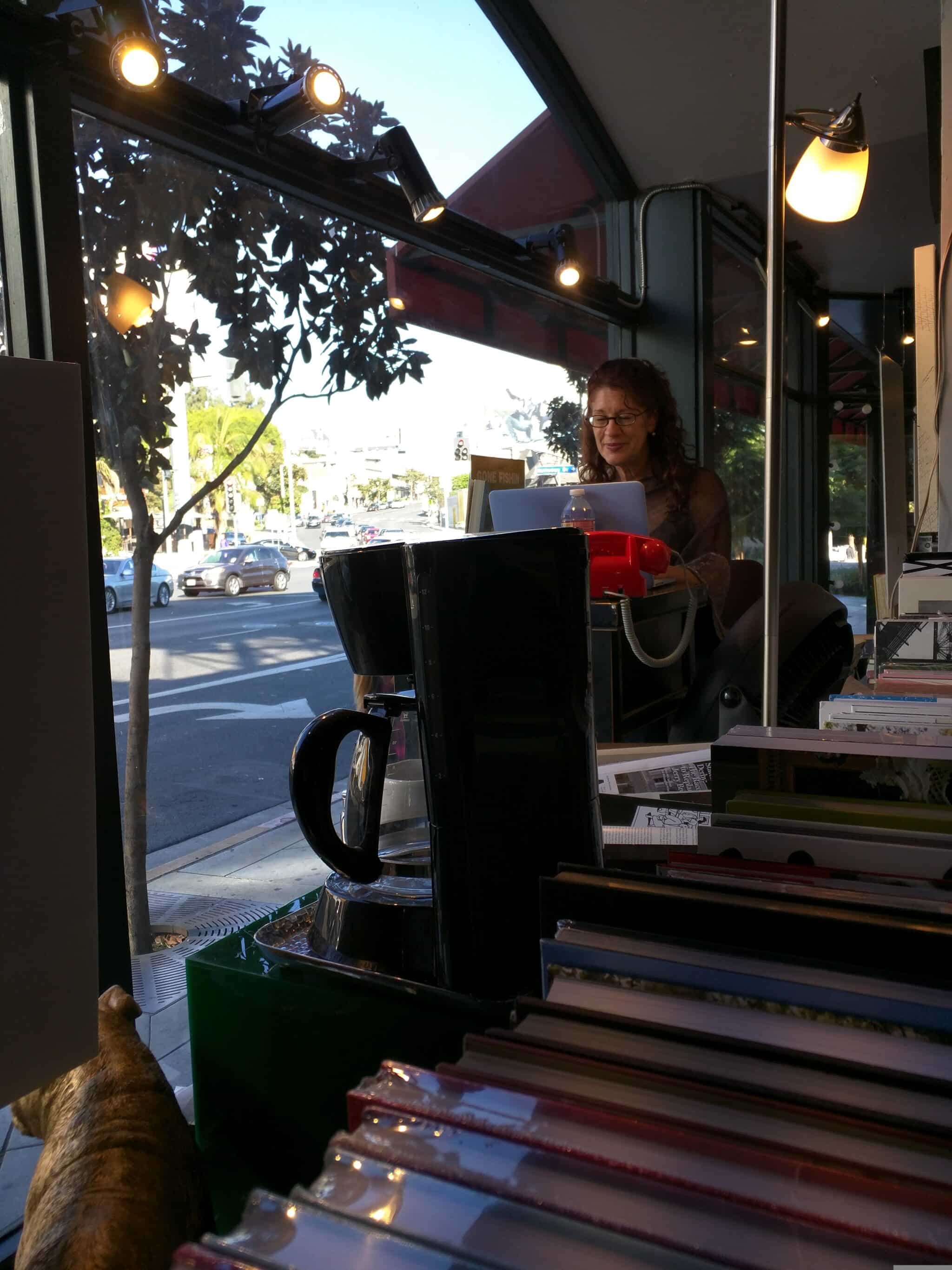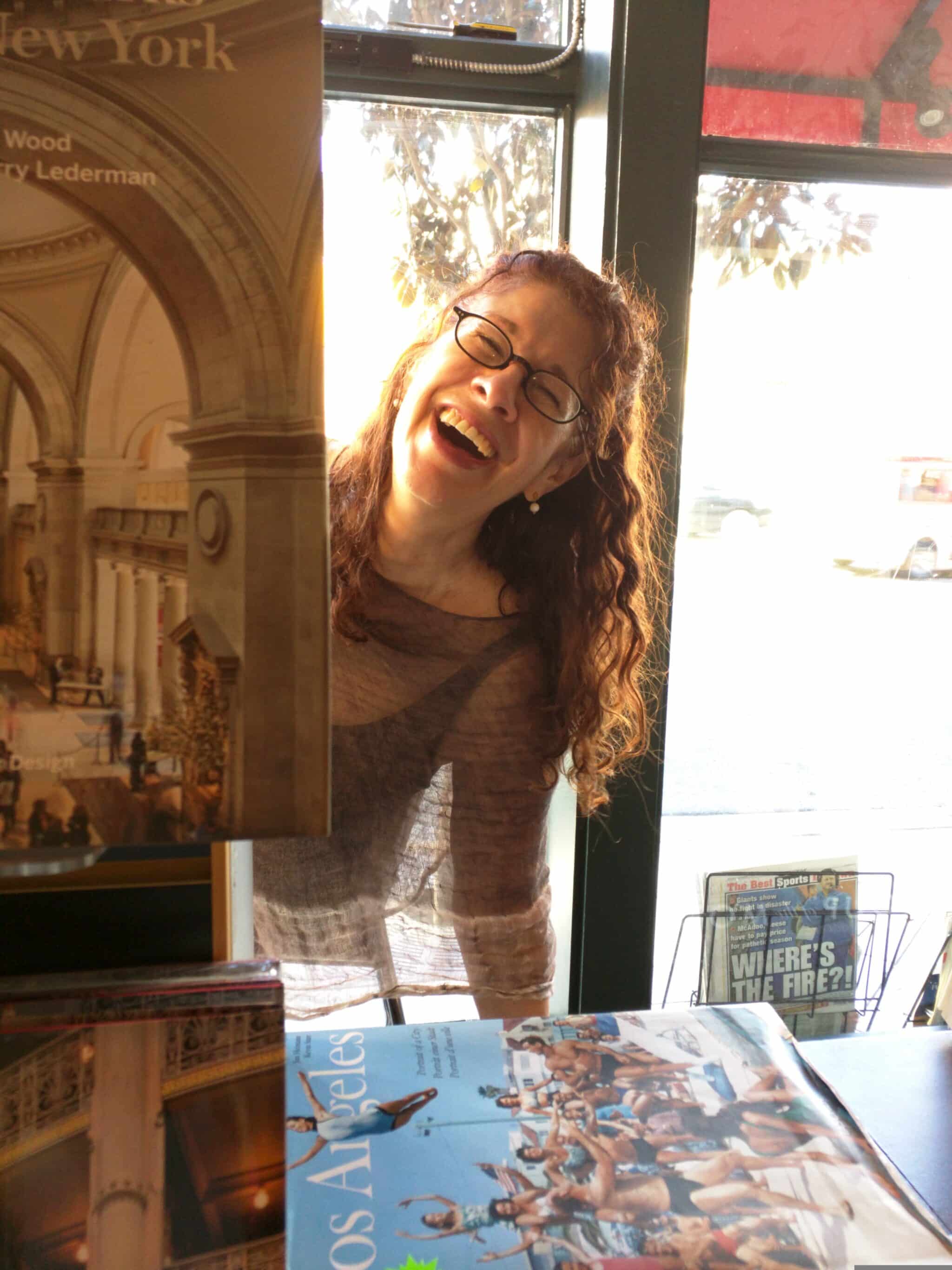 She looks like she was having too much fun to NOT be working on a sequel to Lost Luggage. Have you checked out Lost Luggage in the Web Store? https://bit.ly/2i7kXYW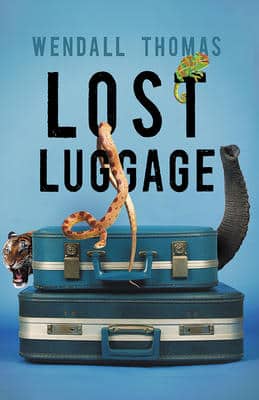 Here's the description.
Cyd Redondo, a young, third-generation Brooklyn travel agent who specializes in senior citizens, has never ventured farther than New Jersey. Yet even Jersey proves risky when her Travel Agents' Convention fling, Roger Claymore, leaves her weak in the knees-and everywhere else-then sneaks out of her Atlantic City hotel room at three a.m.
Back in Brooklyn, when she reads about smugglers stopped at JFK with skinks in their socks or monkeys down their pants, she never imagines she will join their ranks. But days after the pet store owner next door to Redondo Travel is poisoned, Cyd wins a free safari. Her boss, Uncle Ray, wants to cash it in for computers, but Cyd is determined to go. When Roger turns up at the Redondo clan's door, Cyd invites him along as her "plus one." And just like that she is thrown heels-first into the bizarre and sinister world of international animal smuggling.
She and Roger arrive in Africa, luggage lost, to find two of Cyd's elderly clients in a local jail. She manages to barter them out, only to discover smugglers have hidden five hundred thousand dollars' worth of endangered parrots, snakes, frogs, and a lone Madagascan chameleon in the clients' outbound luggage. When Roger steals the bags – is the U.S. Embassy in on the contraband ring? – Cyd and the chameleon helicopter into the jungle to go after Roger on their own.
Wondering if "plus one" Roger is actually a minus, Cyd dodges Interpol, faces off with a cobra, steals a diplomatic bag, hijacks a FedEx truck, crashes an eco-safari, winds up in a leopard trap, and is forced to smuggle snakes in her bra. It's a scramble to find the smugglers, save her clients, and solve Mrs. Barsky's murder before finding herself at the top of the endangered species list.
For fans of Elaine Viets, Lisa Lutz, Janet Evanovich, and Blaize Clement.