Pulitzer Prize-winner Julia Keller will be here at The Poisoned Pen on Thursday, Aug. 24 at 7 PM to discuss and sign her latest Bell Elkins' novel, Fast Falls the Night. Signed copies can be ordered through the Web Store. https://bit.ly/2x2DCvL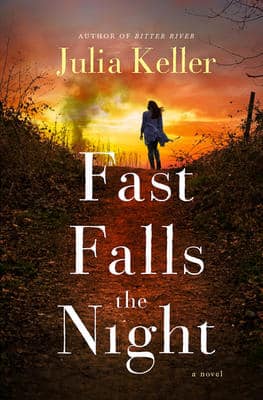 Today, though, Keller is sharing a piece she wrote for us, a moving piece about three epiphanies about book-and-mortar bookstores, such as The Poisoned Pen. Thank you, Julia.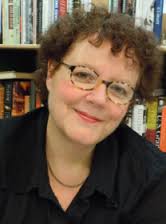 Three Epiphanies –  Magic in brick-and-mortar bookstores
By Julia Keller
     It was a cold, wet evening in downtown Chicago. Steady rain on this autumn night made everything look fuzzy, as if I were viewing the world through somebody else's glasses. The tall buildings were as gray and ubiquitous as a chain link fence. Taxis took corners too fast, splashing the shoes of those of us who waited for the walk light.
       I was early for my appointment—I was the night's guest lecturer for a college journalism class taught by a friend. So I had a good twenty minutes to kill.
       And then I saw it, just in the next block: A bookstore. Or to call it by its other name: an answered prayer.
    Typically when I wind up in a bookstore, it's because I mean to. But it's the other kind of experience—the accidental, spur-of-the-moment stop—that often yields the magic, when I stumble across a book I wasn't seeking, by an author I've never heard of. I take a chance, buy the book—and my life is never the same again.
    I hope you'll join me at Poisoned Pen on August 24, where perhaps you will touched by the same magic—and your life, too, will be forever altered.
    Here are my top three epiphanies in bookstores:
1.
    The Broken Shore (2008) by Peter Temple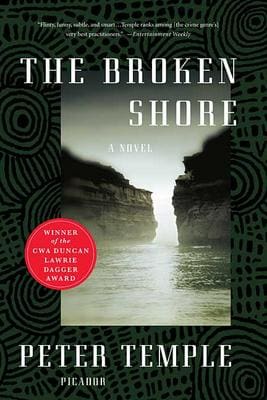 This is the paperback I came across on that chilly fall night in Chicago, a mystery written with such achingly laconic grace that not a word seems wasted. I found it at Books-A-Million. I changed my own writing style on account of its beautiful severity, snipping off some of the foppish frippery that used to drag down my sentences. (Think of someone trying to swim laps in a three-piece suit.) In Temple's complex and moody tale, a police detective aims for a quieter life in a small Australian town. He doesn't find it.
2.
    The Wolf Border (2015) by Sarah Hall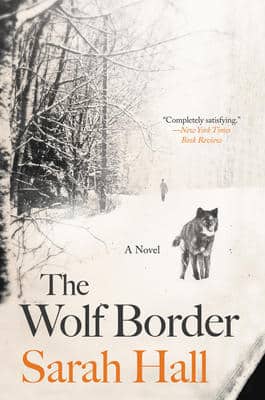 The title and the cover—bone-white, with a sketch of a wolf staring at you as if he knows what you did last night—drew me in. But it was the plot and the prose that gripped me. That prose is muscular, evocative, written in a you-are-there present tense. I found the novel at Anderson's Bookshop in Naperville, Ill. I was there to talk about my own book—so I guess you can argue that this doesn't technically fit the serendipity definition—but no matter. The novel is grand. A young zoologist is hired to help restore the grey wolf to a forest in northern England. But it's the wilderness in her own soul that I loved; she's tough and smart and rebellious. And irresistible.
3.
    Willa Cather (1980) by E.K. Brown and Leon Edel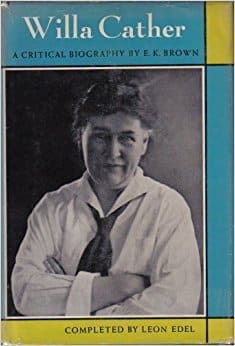 I've saved the best for last—that is, the book that proved to be momentous in determining my destiny, despite the fact that I only found it through the sheerest of accidents.
    A friend was late to a lunch date. Next door to the café in Ashland, Kentucky, was a Little Professor bookstore—one that has sadly ceased to exist. I decided to wait there instead of the rackety cafe. On the front table was a paperback biography of Cather. The only Cather novel I'd read was for a school assignment, and nothing, of course, stamps out the pleasure of reading quite like being required to do it. And Death Comes for the Archbishop was deadly dull. I thought of Cather as old, slow, boring, and insipid. But this biography was so rich, so involving, and it offered such a moving portrait of the young, dreaming Cather in her native Nebraska—where her isolation reminded me of my own childhood in West Virginia—that I gave her a second chance. I read The Song of the Lark. And O! Pioneers. And Lucy Gayheart. And on and on and on.
    Later that summer, I quit my unsatisfying job, returned to grad school in English Literature, and started dreaming my own dreams about being a writer.
*****
Thank you, Julia. Serendipity? You never know what you'll find in a books-and-mortar bookstore, do you? This week, you'll be able to find Julia Keller's Fast Falls the Night. You can order a signed copy. https://bit.ly/2x2DCvL  Even better, come into the bookstore that evening. You can meet Julia Keller. And, you never know how your life might change.
*****
Curious about Fast Falls the Night? Here's the summary.
Based on a real-life event, Pulitzer Prize-winner Julia Keller's latest Bell Elkins novelFast Falls the Night takes place in a single 24-hour period, unfurling against the backdrop of a shattering personal revelation that will change Bell's life forever.
The first drug overdose comes just after midnight, when a young woman dies on the dirty floor of a gas station bathroom. To the people of the small town of Acker's Gap, West Virginia, it is just another tragedy. It is sad—but these days, depressingly familiar.
But then there is another overdose. And another. And another.
Prosecutor Bell Elkins soon realizes that her Appalachian hometown is facing its starkest challenge yet: a day of constant heroin overdoses from a batch tainted with a lethal tranquilizer. While the clock ticks and the bodies fall, Bell and her colleagues desperately track the source of the deadly drug—and engage in fierce debates over the wisdom of expending precious resources to save the lives of self-destructive addicts.