Wendy Walker is here at The Poisoned Pen tonight at 7 PM to discuss her new release selected as Hot Book of the Week, Emma in the Night. You can order a signed copy of it through the Web Store. https://bit.ly/2vdXTQb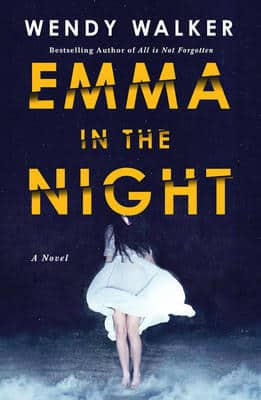 We're not giving away too much about the book in the description so we don't spoil it. Here's the brief summary.
"Both twisted and twisty, this smart psychological thriller sets a new standard for unreliable narrators." ""Booklist, Starred Review
One night three years ago, the Tanner sisters disappeared: fifteen-year-old Cass and seventeen-year-old Emma. Three years later, Cass returns, without her sister Emma. Her story is one of kidnapping and betrayal, of a mysterious island where the two were held. But to forensic psychiatrist Dr. Abby Winter, something doesn't add up. Looking deep within this dysfunctional family Dr. Winter uncovers a life where boundaries were violated and a narcissistic parent held sway. And where one sister's return might just be the beginning of the crime.
Intrigued? Come to the program or order the book.