In the Livestream of Glen Erik Hamilton's appearance at The Poisoned Pen, Barbara Peters, owner of the bookstore, invited one of the employees, Patrick King, to ask Hamilton a question. I'm right there with Patrick. Hamilton's previous books, Past Crimes and Hard Cold Winter are two of my favorite books of recent years.
The new Van Shaw novel is Every Day Above Ground. All three books are available through the Web Store. https://bit.ly/2tEdGUQ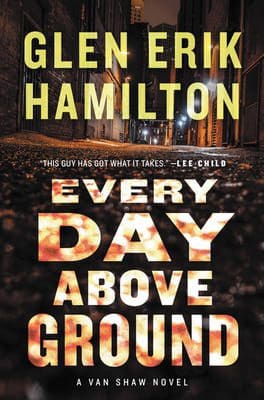 Here are a few photos from the event.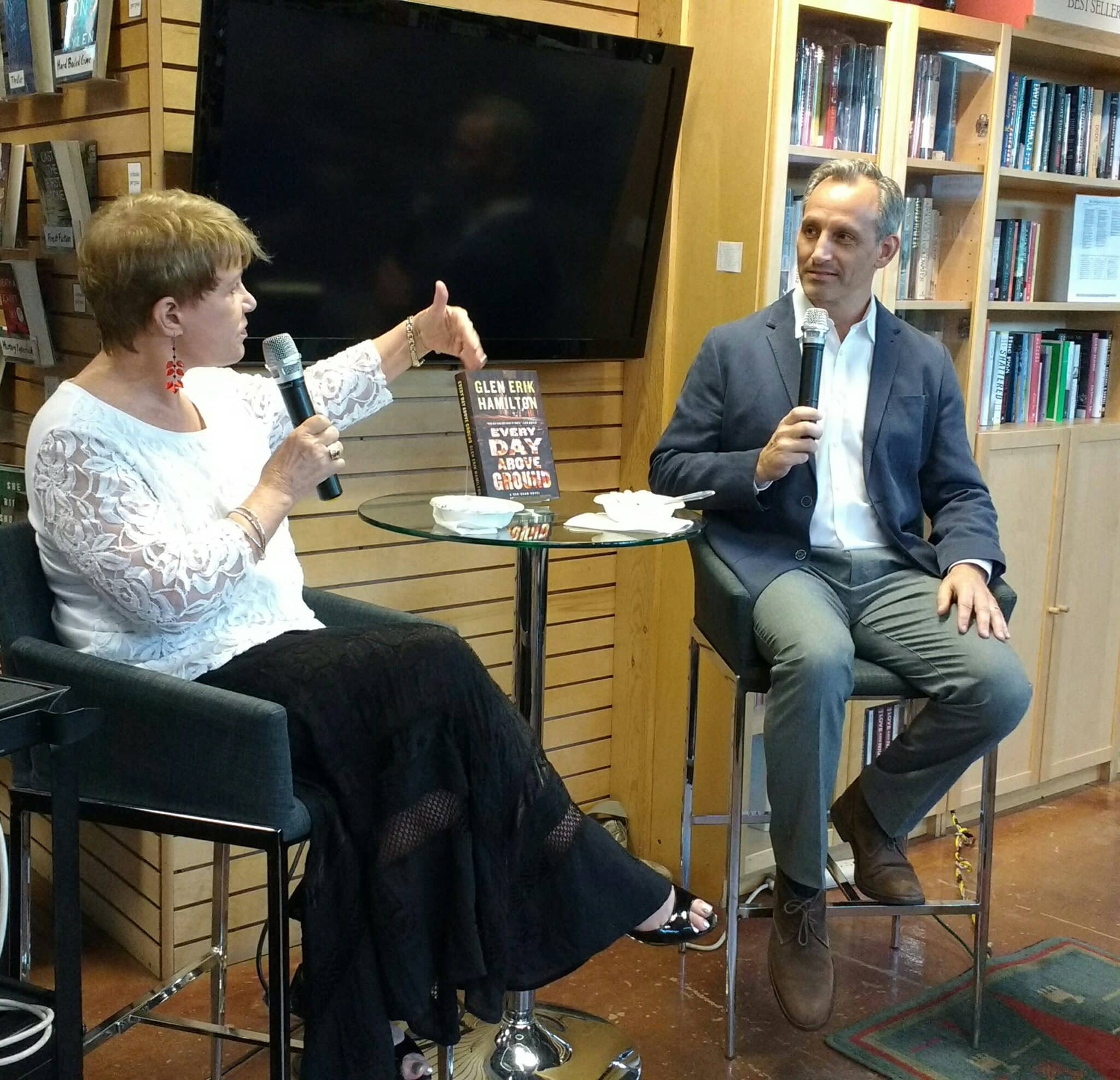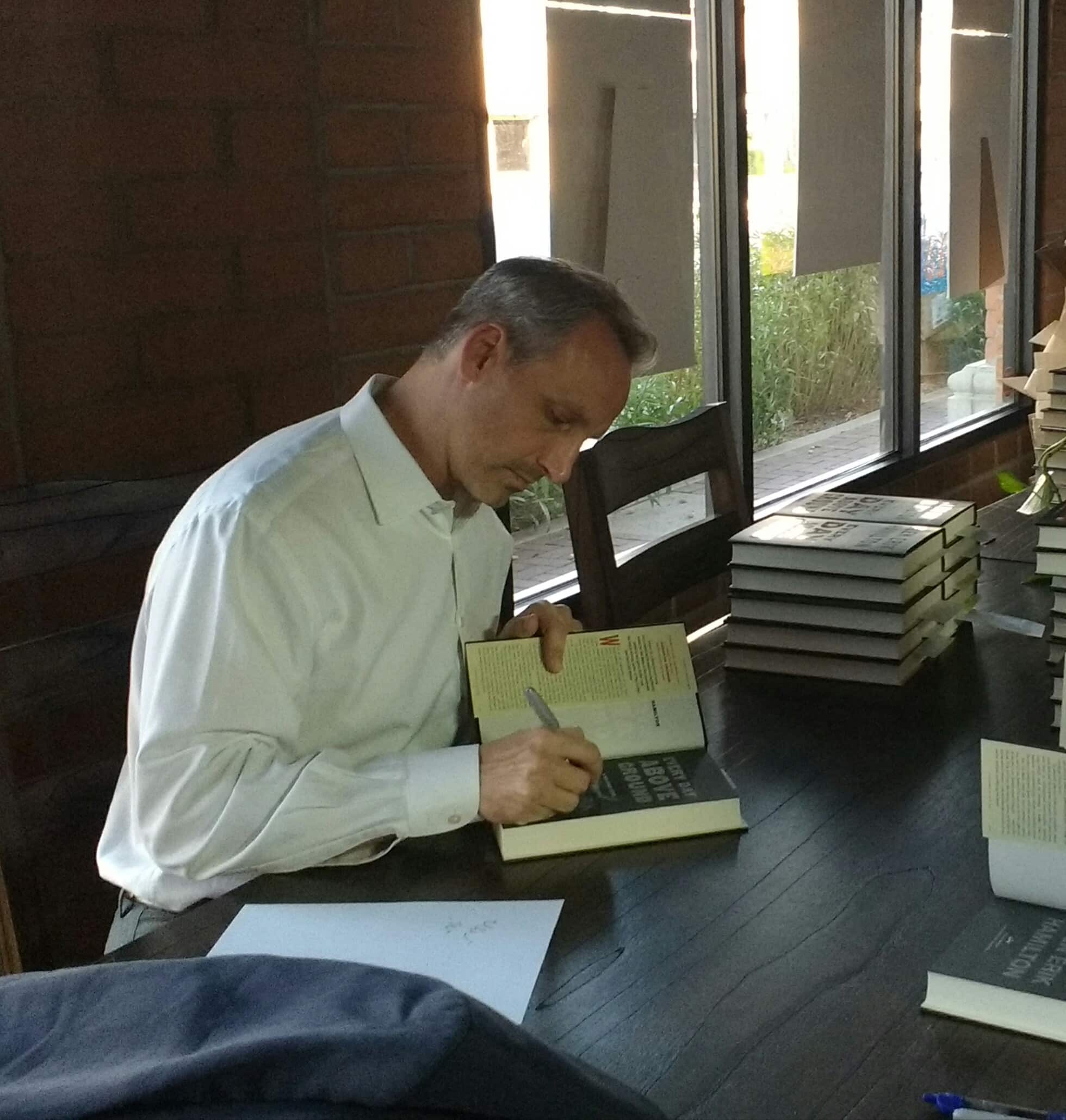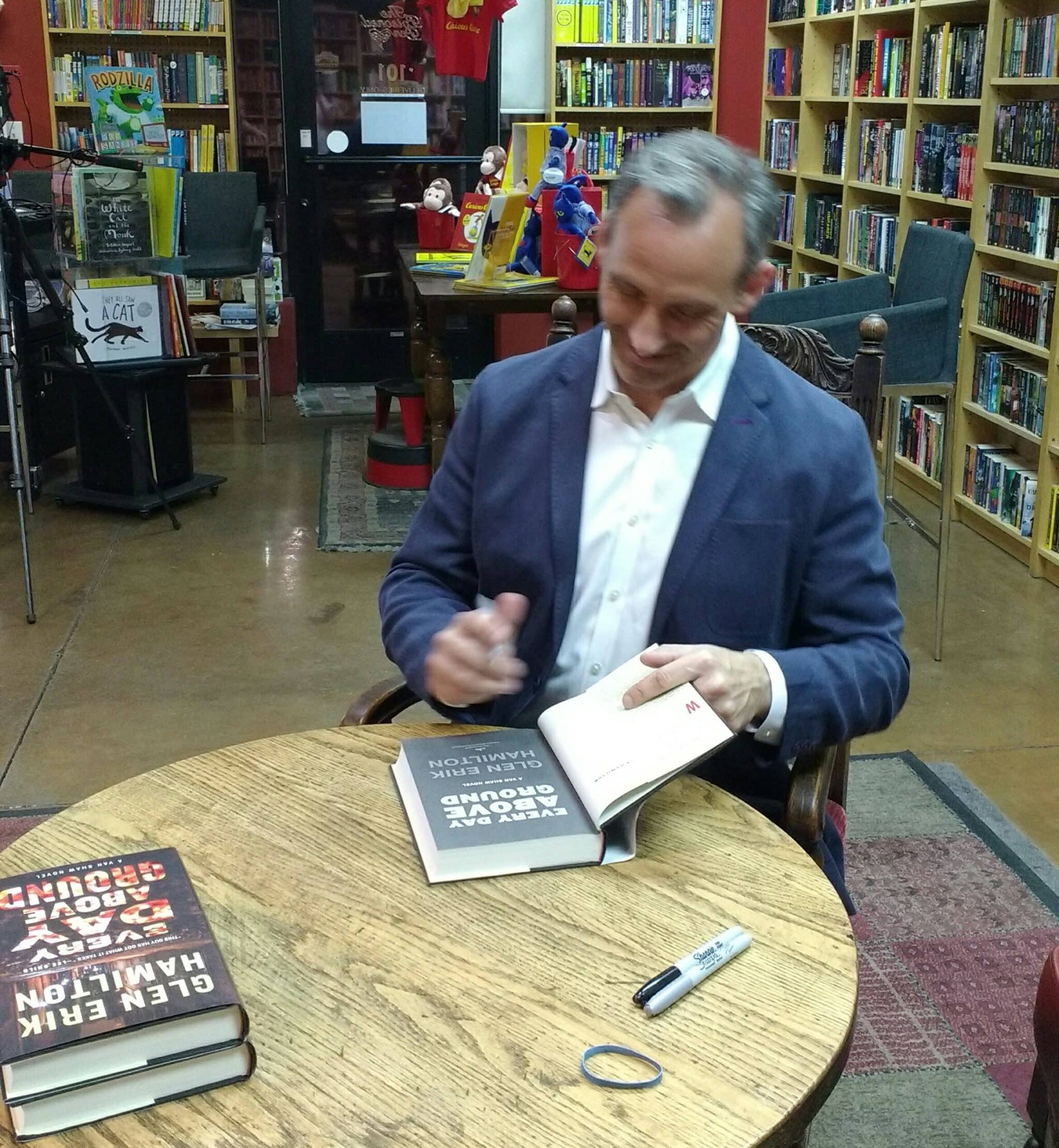 You can watch the interview on Livestream. https://livestream.com/poisonedpen/events/7619172  On the Livestream, you can also see Jeff Abbott discuss his latest book, Blame. Jeff's not available to tour for this book because his house caught fire after it was struck by lightning. But, you can still order signed copies of the book. https://bit.ly/2eOooWh