Jo Nesbø, author of The Thirst, just appeared at The Poisoned Pen. You can watch the event on Livestream here. https://livestream.com/poisonedpen/events/7348078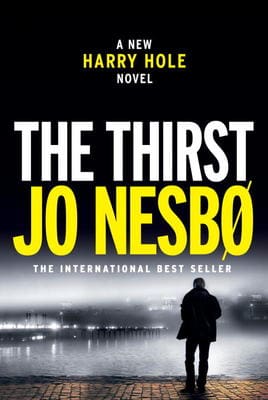 Here's the summary of the book.
#1 International Best Seller
In this electrifying new thriller from the author of Police and The Snowman, Inspector Harry Hole hunts down a serial murderer who targets his victims . . . on Tinder.
The murder victim, a self-declared Tinder addict. The one solid clue—fragments of rust and paint in her wounds—leaves the investigating team baffled.
Two days later, there's a second murder: a woman of the same age, a Tinder user, an eerily similar scene.
The chief of police knows there's only one man for this case. But Harry Hole is no longer with the force. He promised the woman he loves, and he promised himself, that he'd never go back: not after his last case, which put the people closest to him in grave danger.
But there's something about these murders that catches his attention, something in the details that the investigators have missed. For Harry, it's like hearing "the voice of a man he was trying not to remember." Now, despite his promises, despite everything he risks, Harry throws himself back into the hunt for a figure who haunts him, the monster who got away.
STARRED REVIEW 
"Exceptional . . . Nesbo depicts a heartbreakingly conflicted Harry, who both wants to forget the horrors he's trying to prevent and knows he has to remember them in all their grim detail."
—Publishers Weekly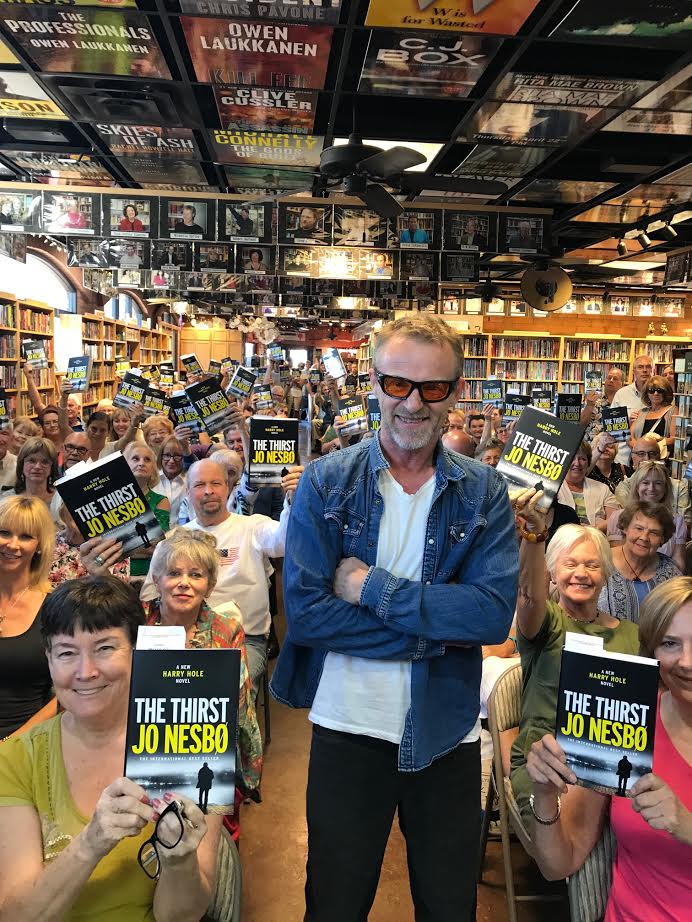 Even if you weren't one of the happy people in the audience, shown here with the author and his book, you can get a signed copy of The Thirst. Look for it in the Web Store.