Ace Atkins was recently at The Poisoned Pen, on book tour for Robert B. Parker's Little White Lies.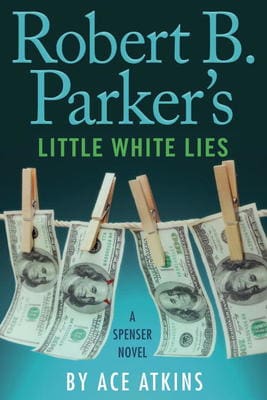 Here's the description of the book.
Boston PI Spenser and right hand Hawk follow a con man's trail of smoke and mirrors in the latest entry of the iconic crime series. After conning everyone from the cable news shows to the local cops, it looks like the grifter's latest double cross may be his last.
Connie Kelly thought she'd found her perfect man on an online dating site. He was silver-haired and handsome, with a mysterious background working for the C.I.A. She fell so hard for M. Brooks Welles that she wrote him a check for almost three hundred thousand dollars, hoping for a big return on her investment.
But within weeks, both Welles and her money are gone. Her therapist, Dr. Susan Silverman, hands her Spenser's card.
A self-proclaimed military hotshot, Welles had been a frequent guest on national news shows speaking with authority about politics and world events. But when he disappears, he leaves not only a jilted lover but a growing list of angry investors, duped cops, and a team of paramilitary contractors looking for revenge.
Enter Spenser, who quickly discovers that everything about Welles is phony. His name, his résumé, and his client list are nothing but an elaborate fraud. But uncovering the truth won't be easy, as he'll have to keep the mystery man alive long enough to get back his client's money. As the trail winds from Boston to backroads Georgia, Spenser will need help from trusted allies Hawk and Teddy Sapp to make sure Welles's next con is his last.
*****
Although several of the photos are a little dark, we have pictures from the event.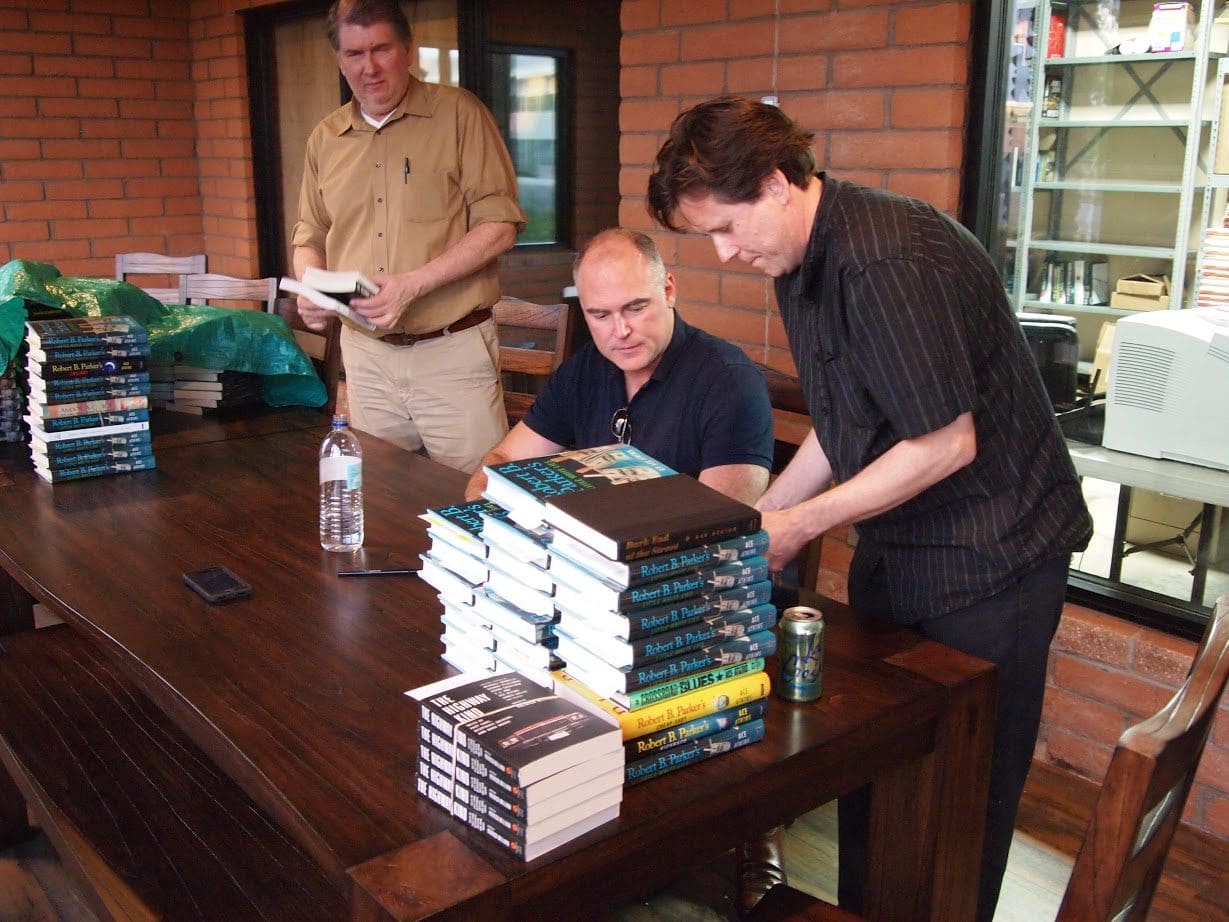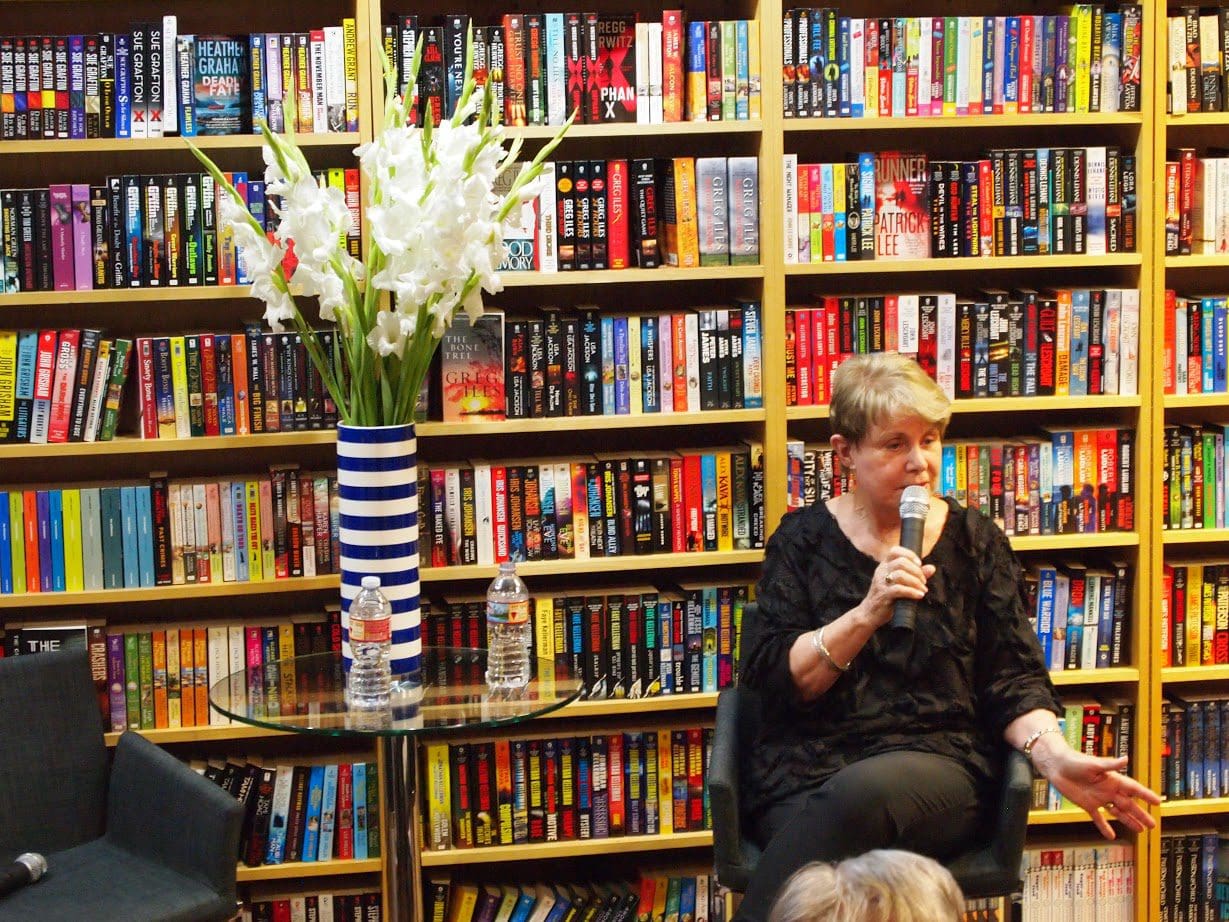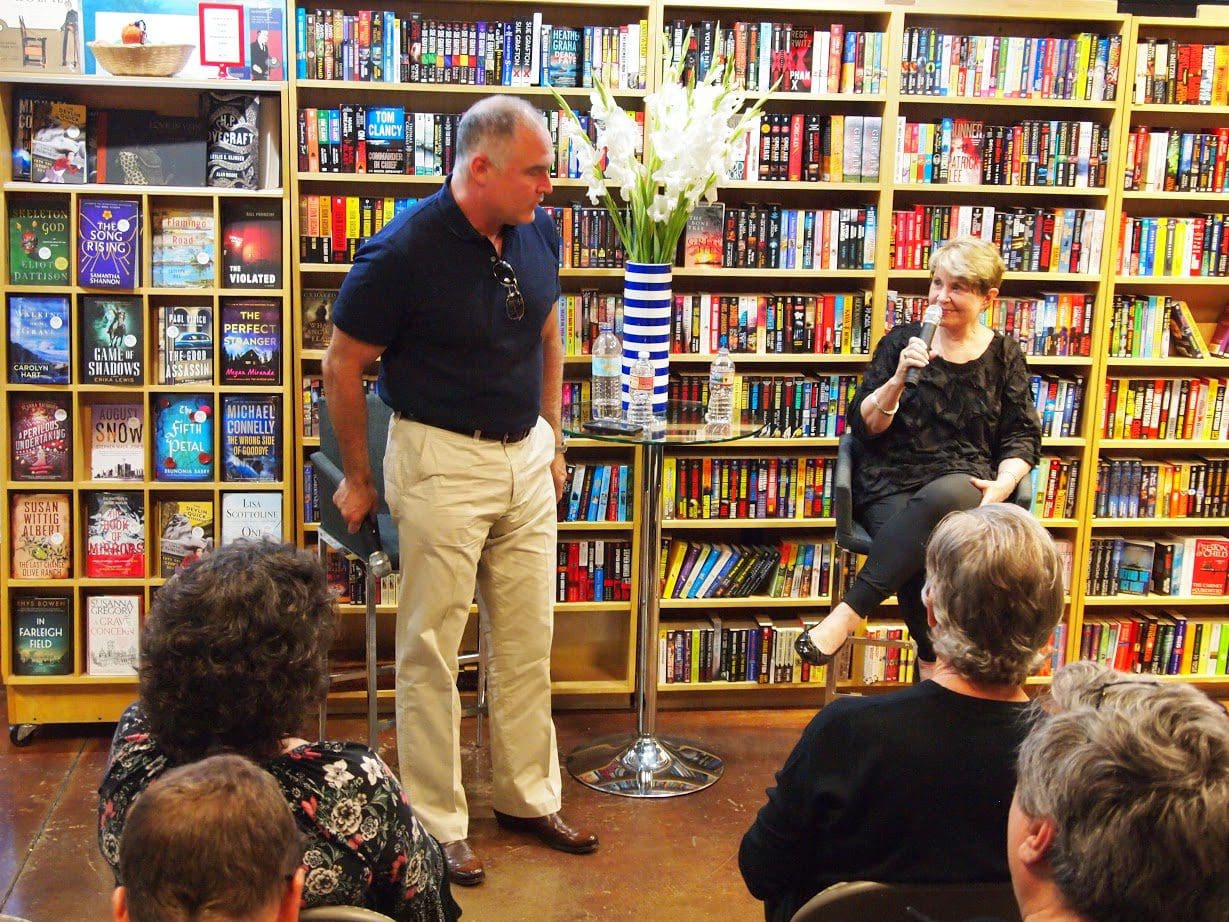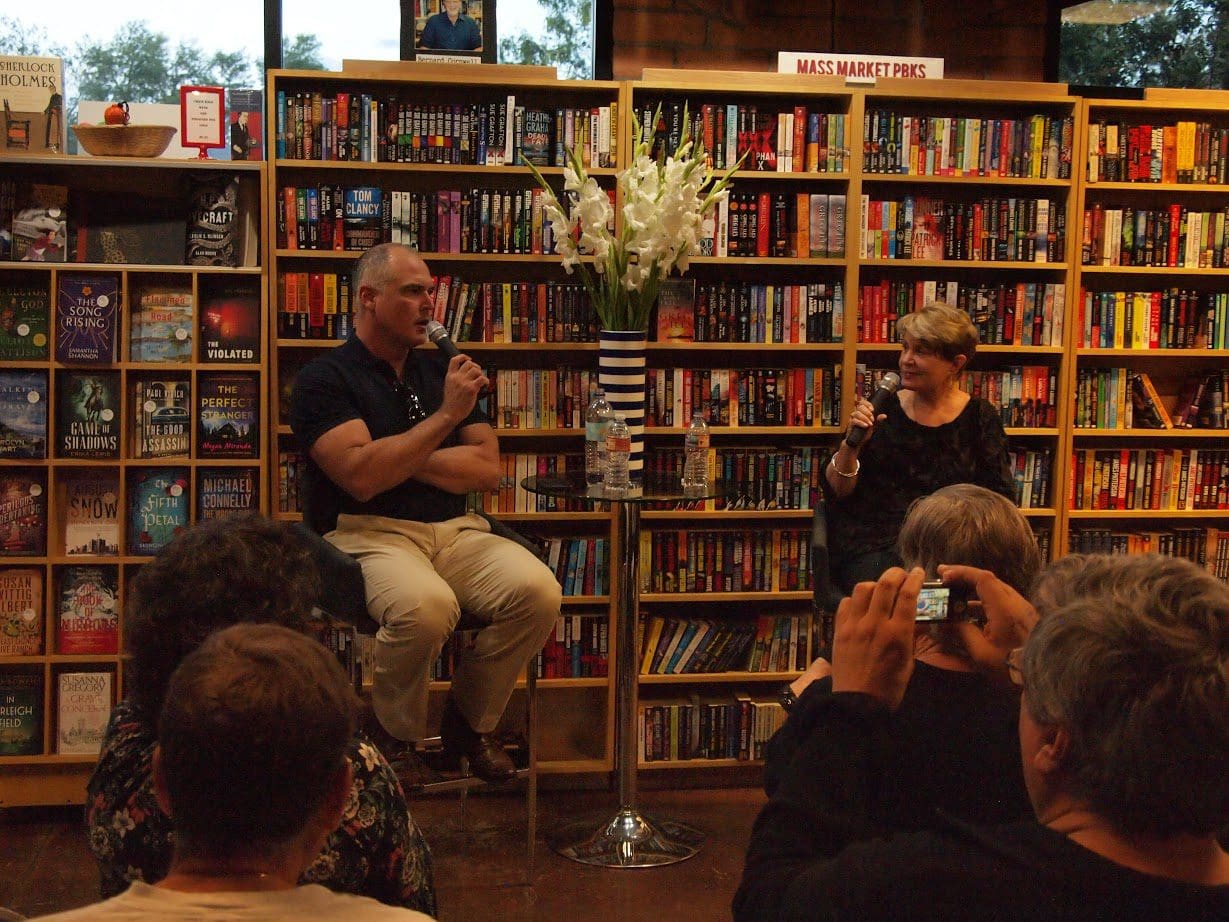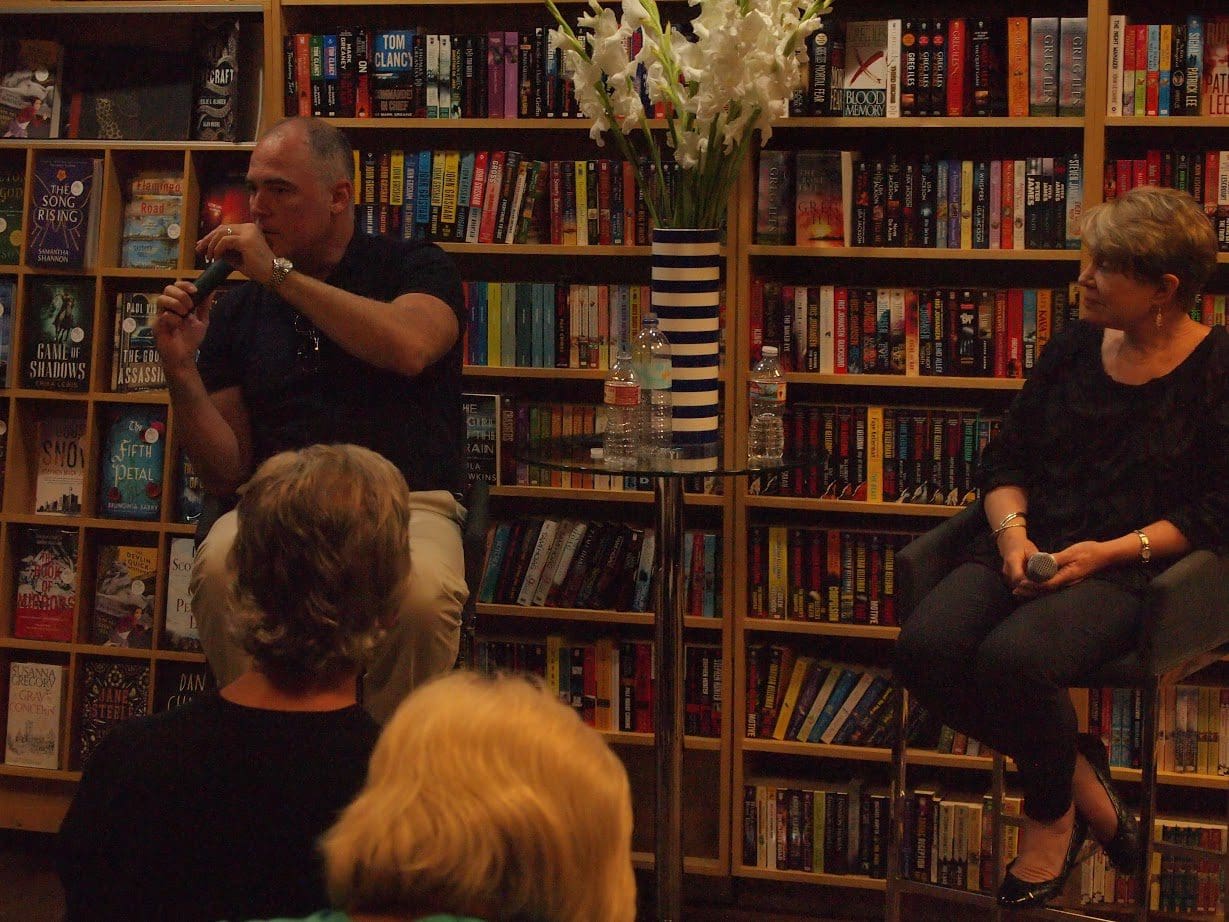 The light's a little better if you would like to watch the Livestream event. https://livestream.com/poisonedpen/events/7348065
Signed copies of Robert B. Parker's Little White Lies are available through the Web Store. https://bit.ly/2q3aZwO