The Poisoned Pen's CozyCon is an afternoon of authors, panels, discussions, and refreshments. There are lots of photos here. And, there are even more pictures on The Poisoned Pen's Pinterest site, courtesy of Cathy Cole. https://www.pinterest.com/poisonedpenbks/cozycon-2017/
What do authors do before an event? Hang out in the green room, or, in this case, the newly remodeled addition space that The Pen took over.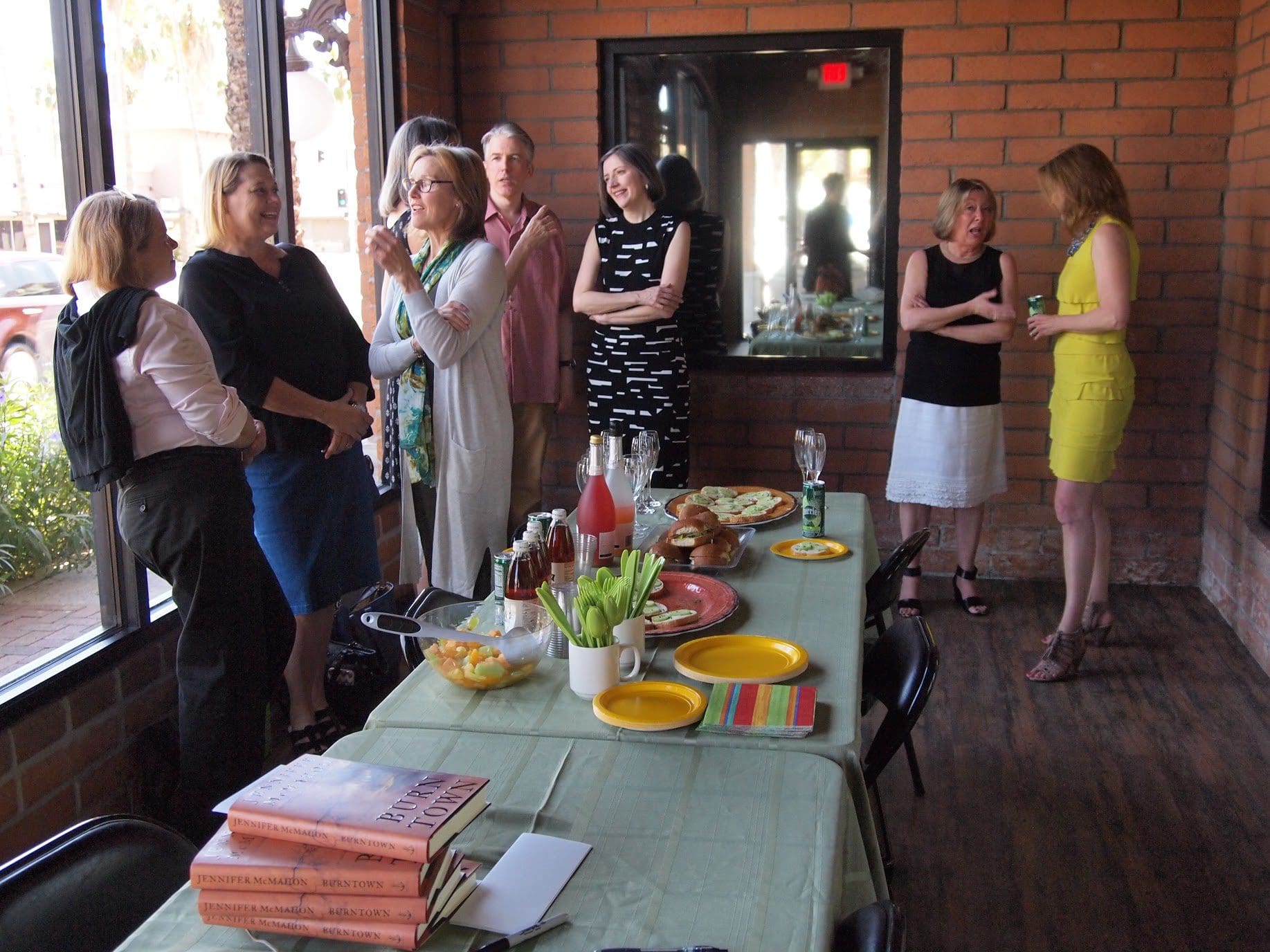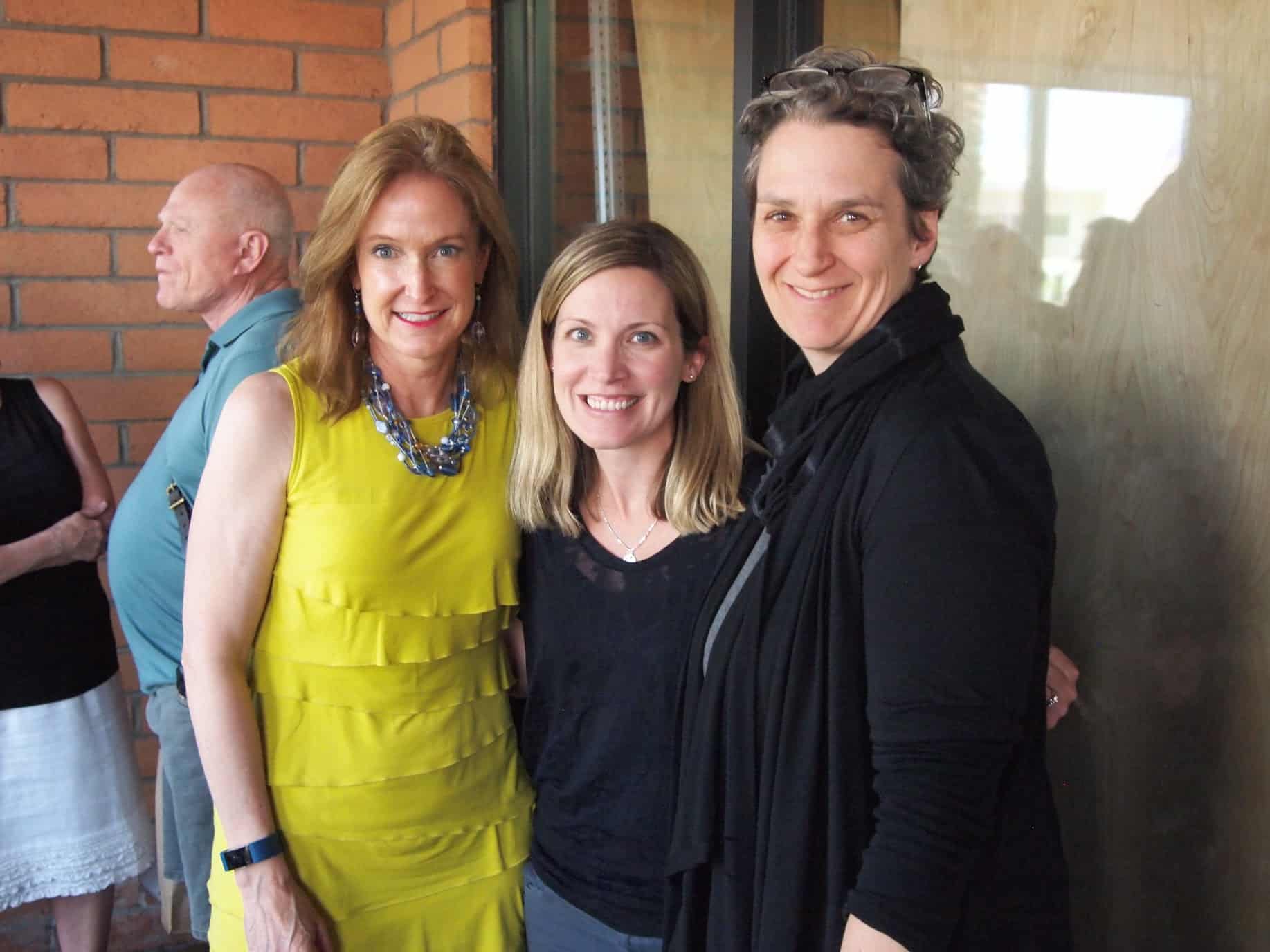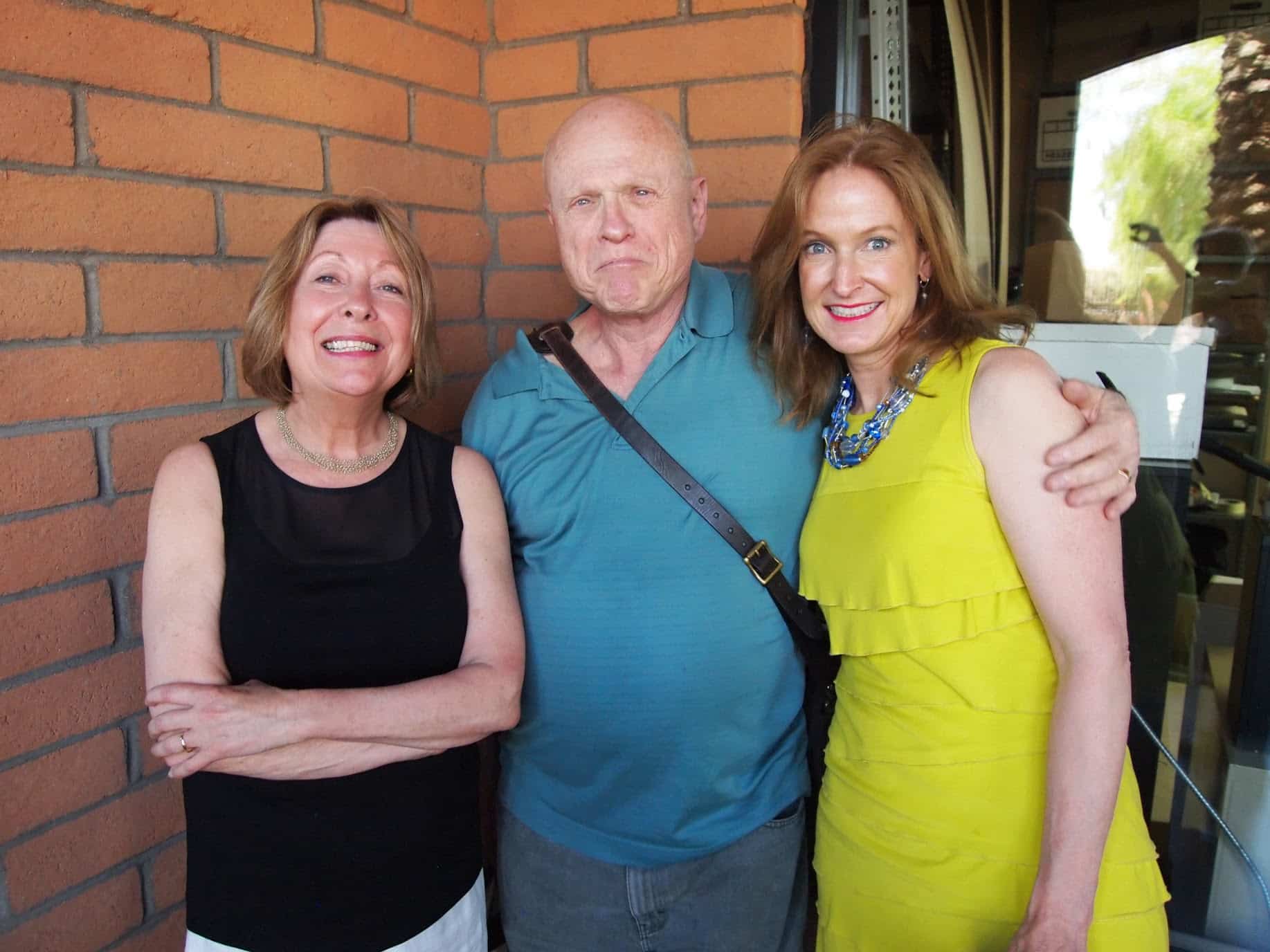 Now for the event –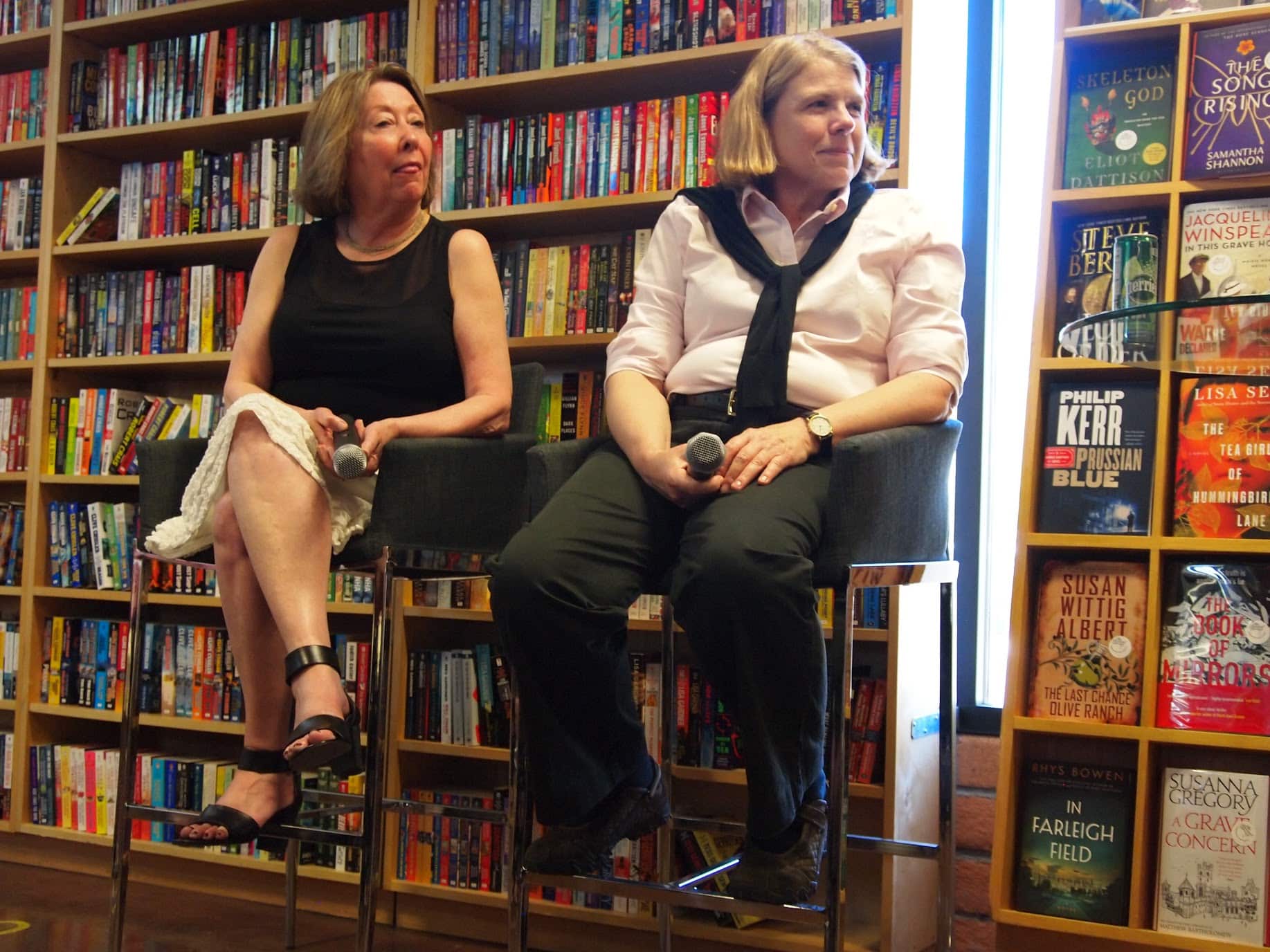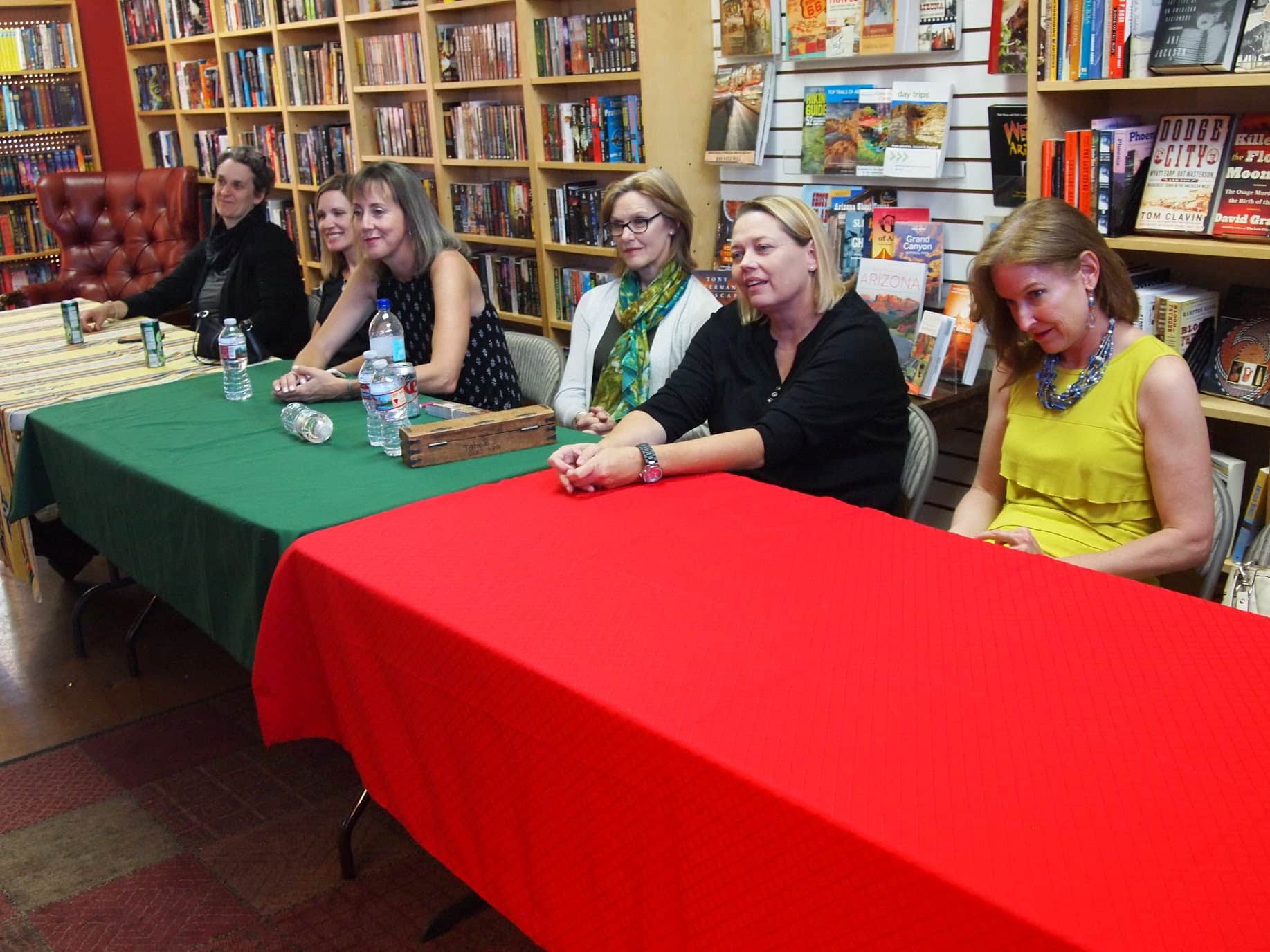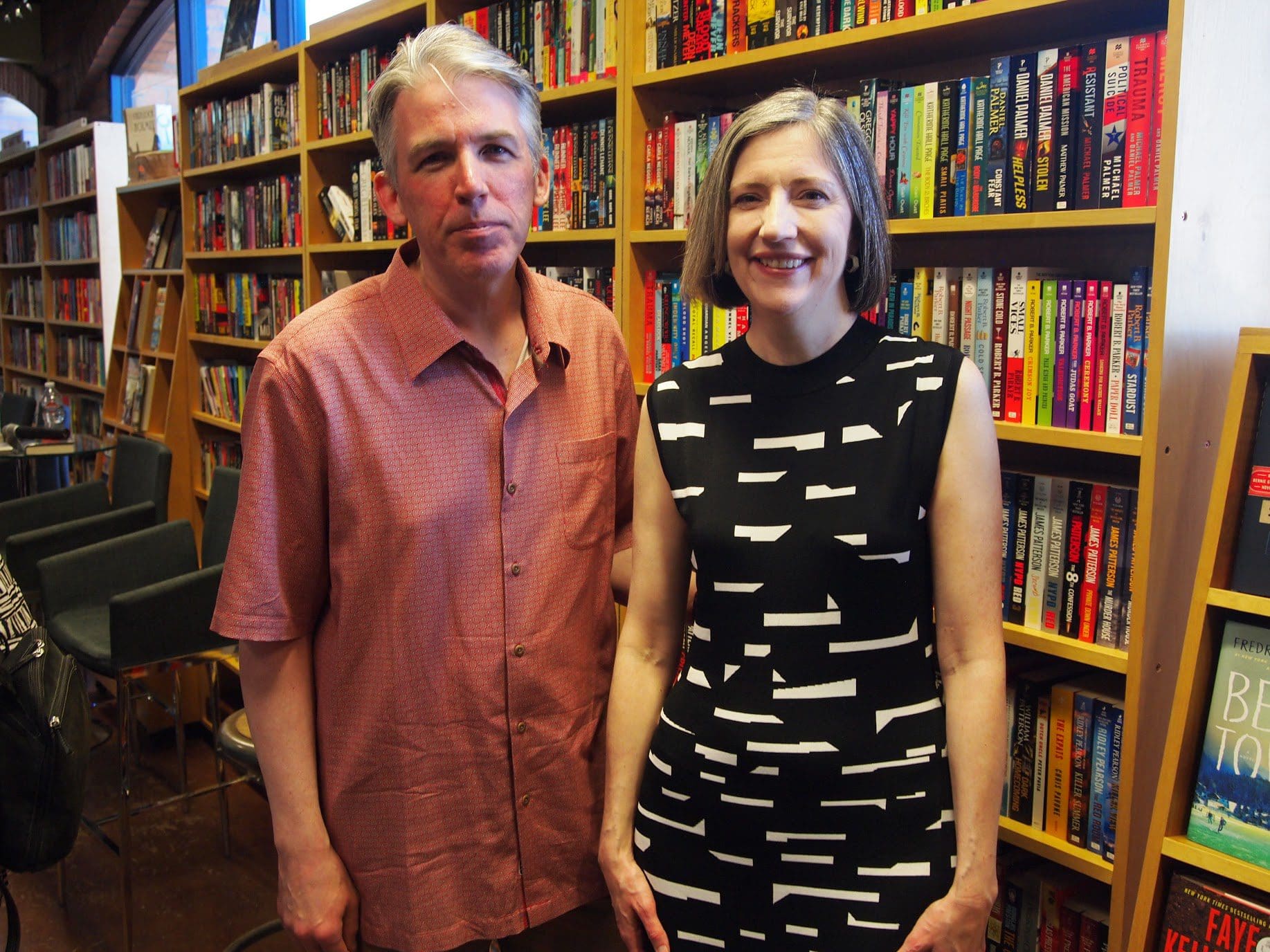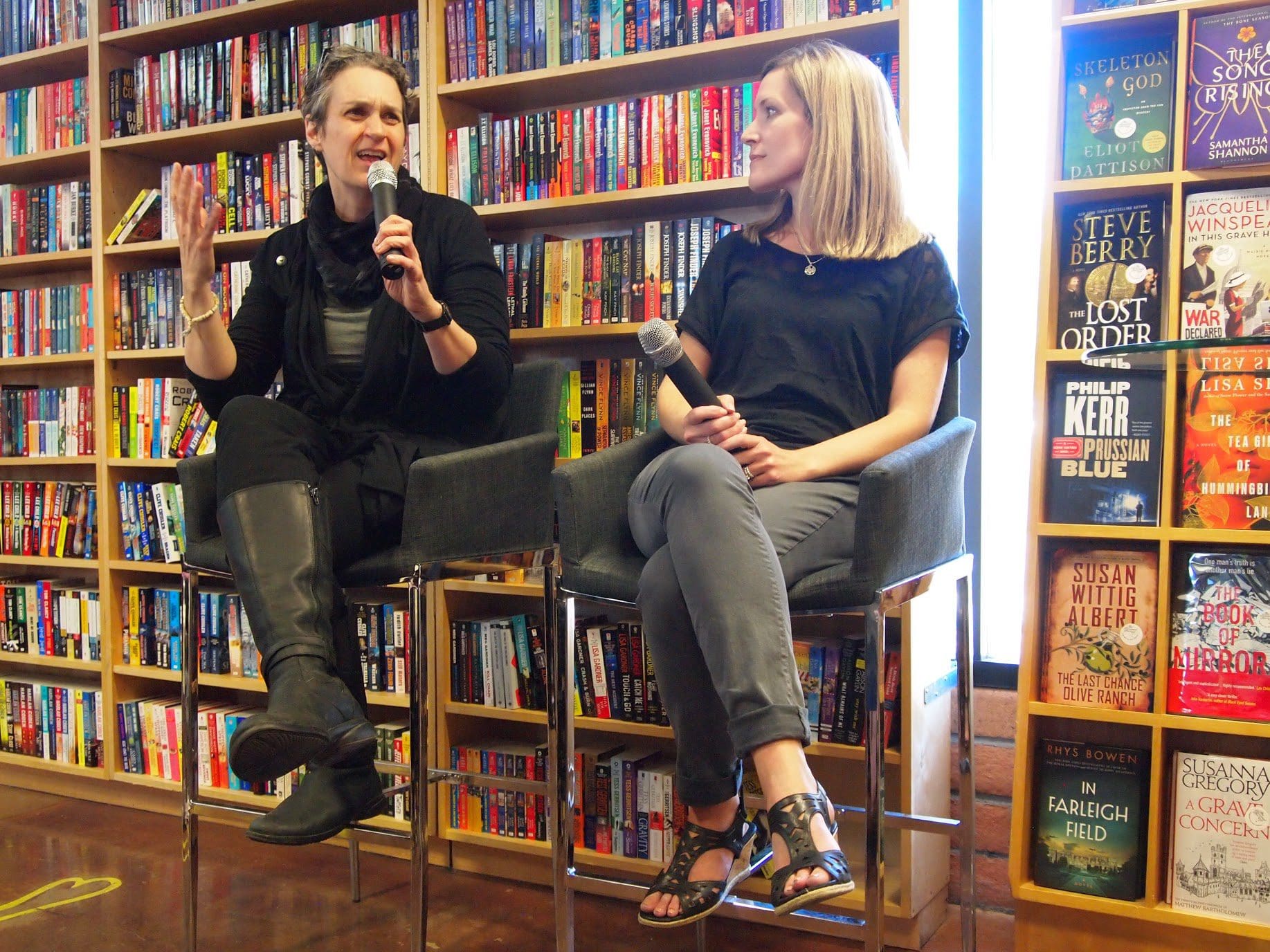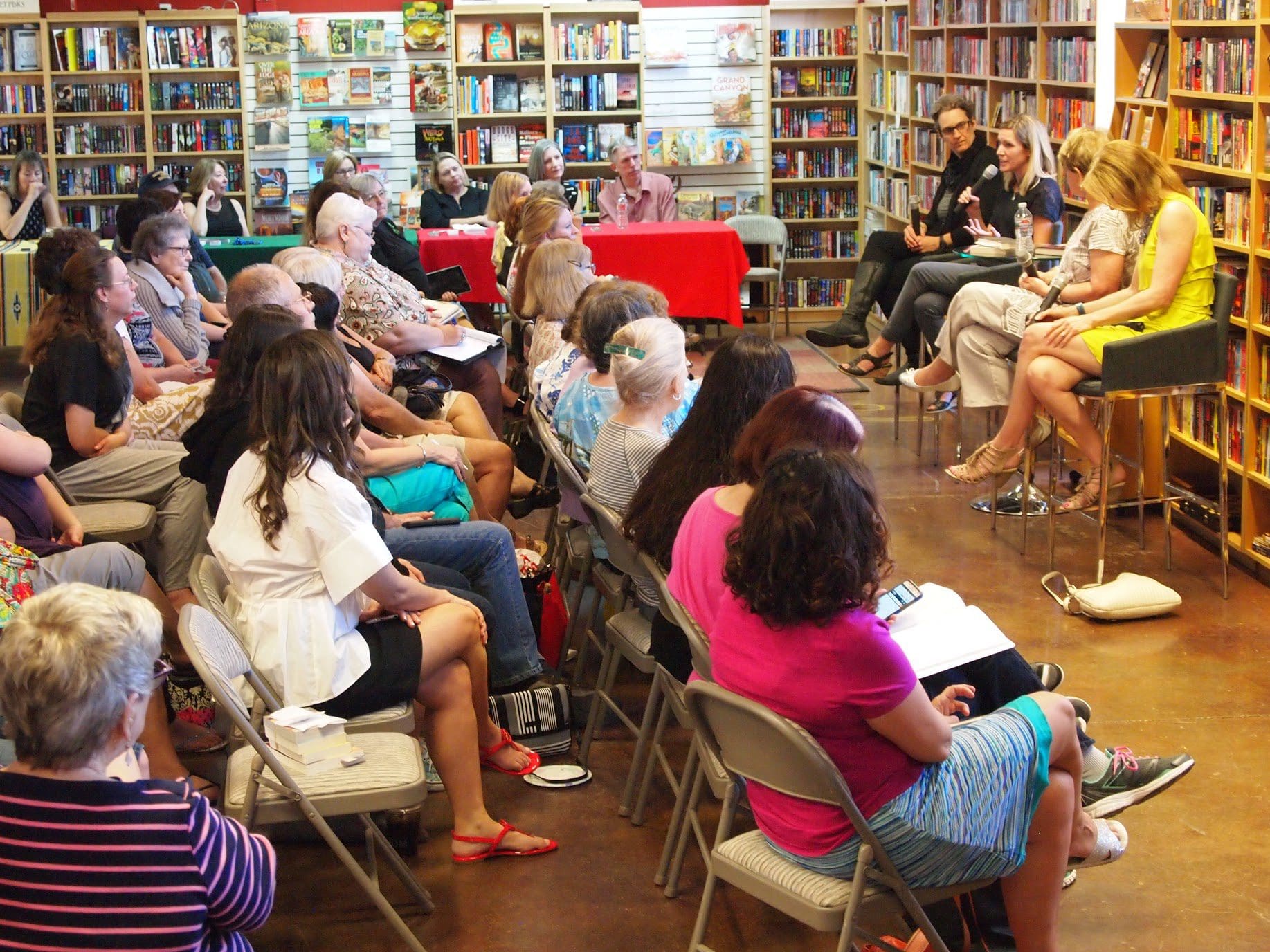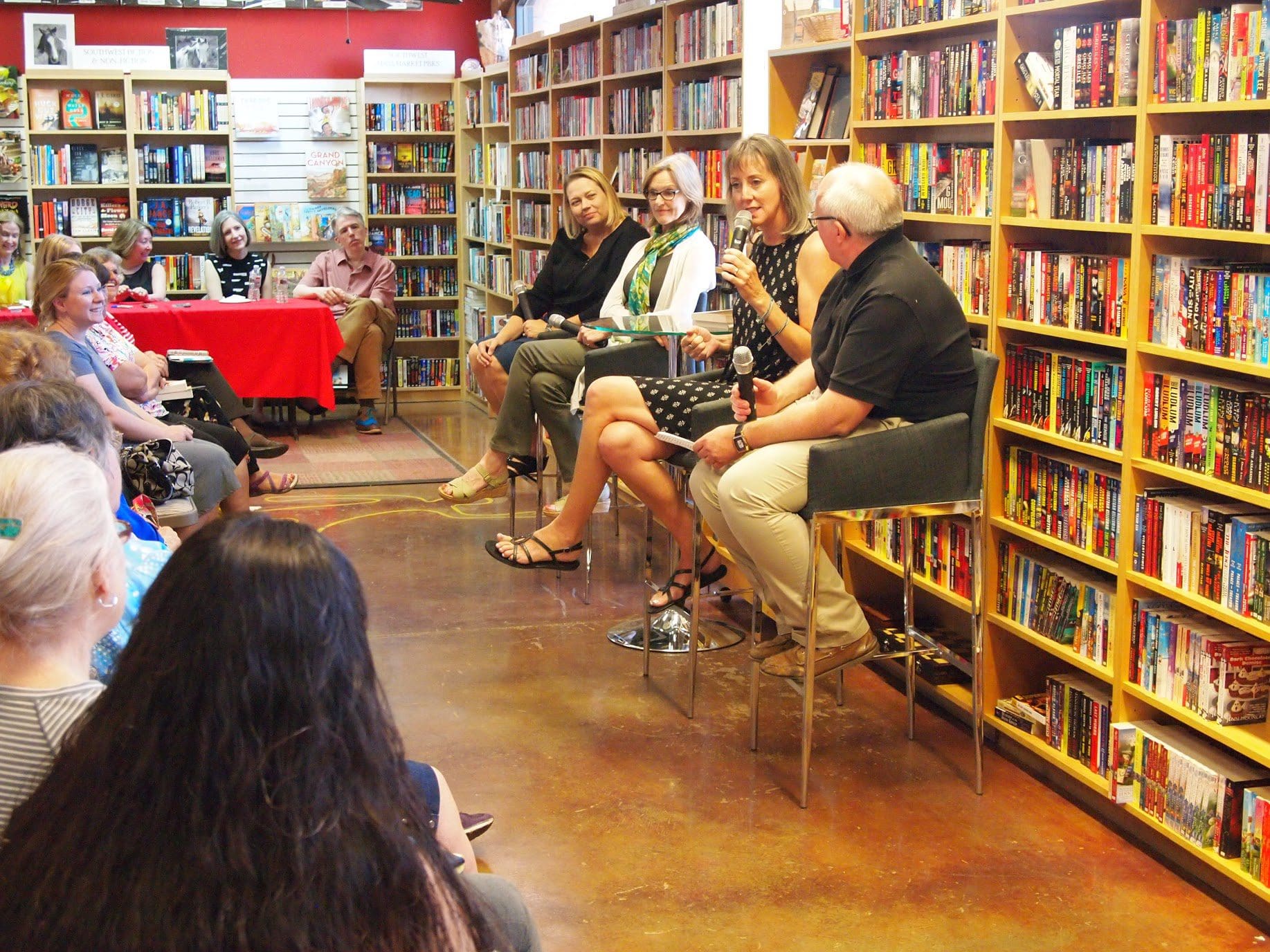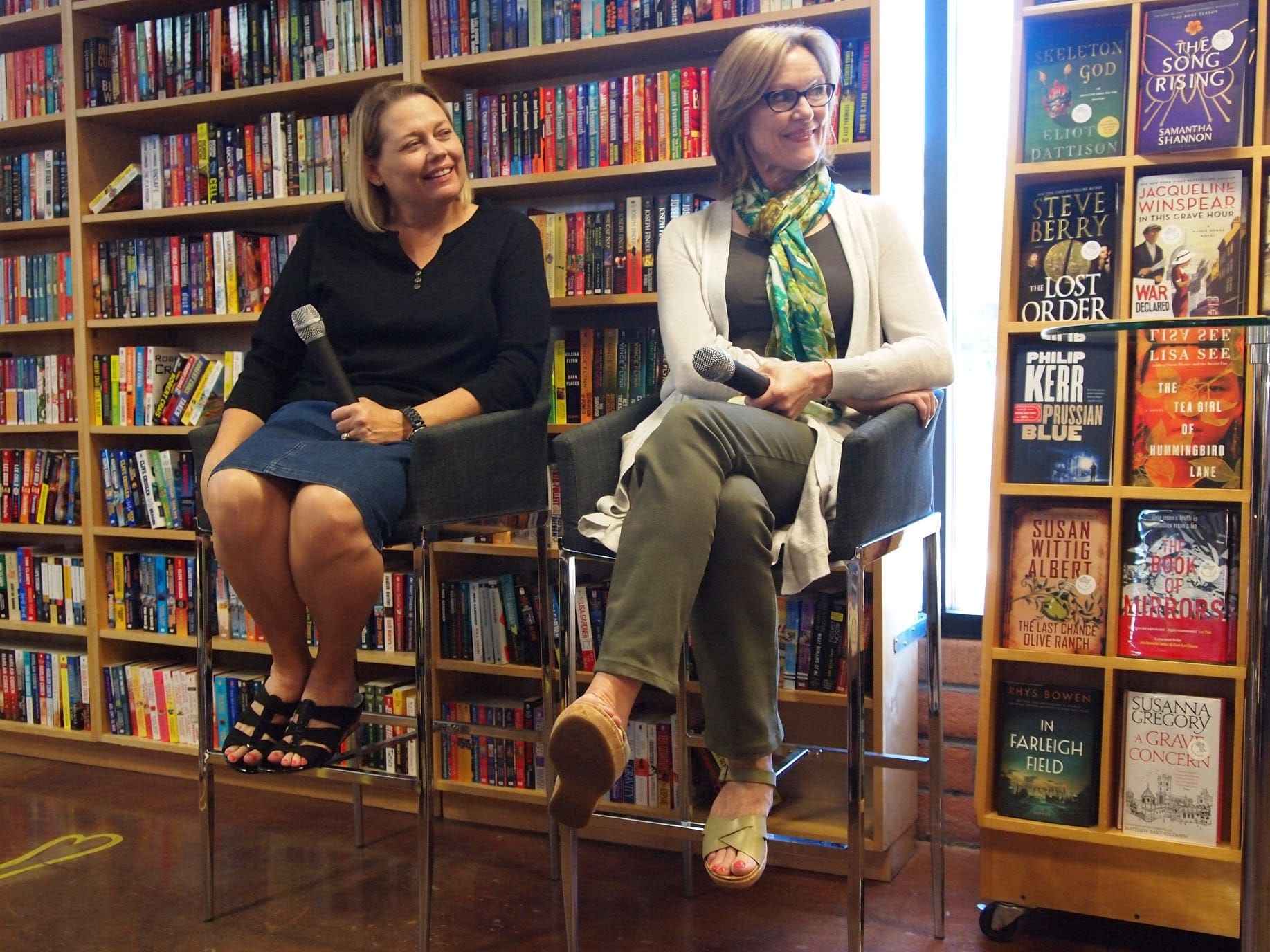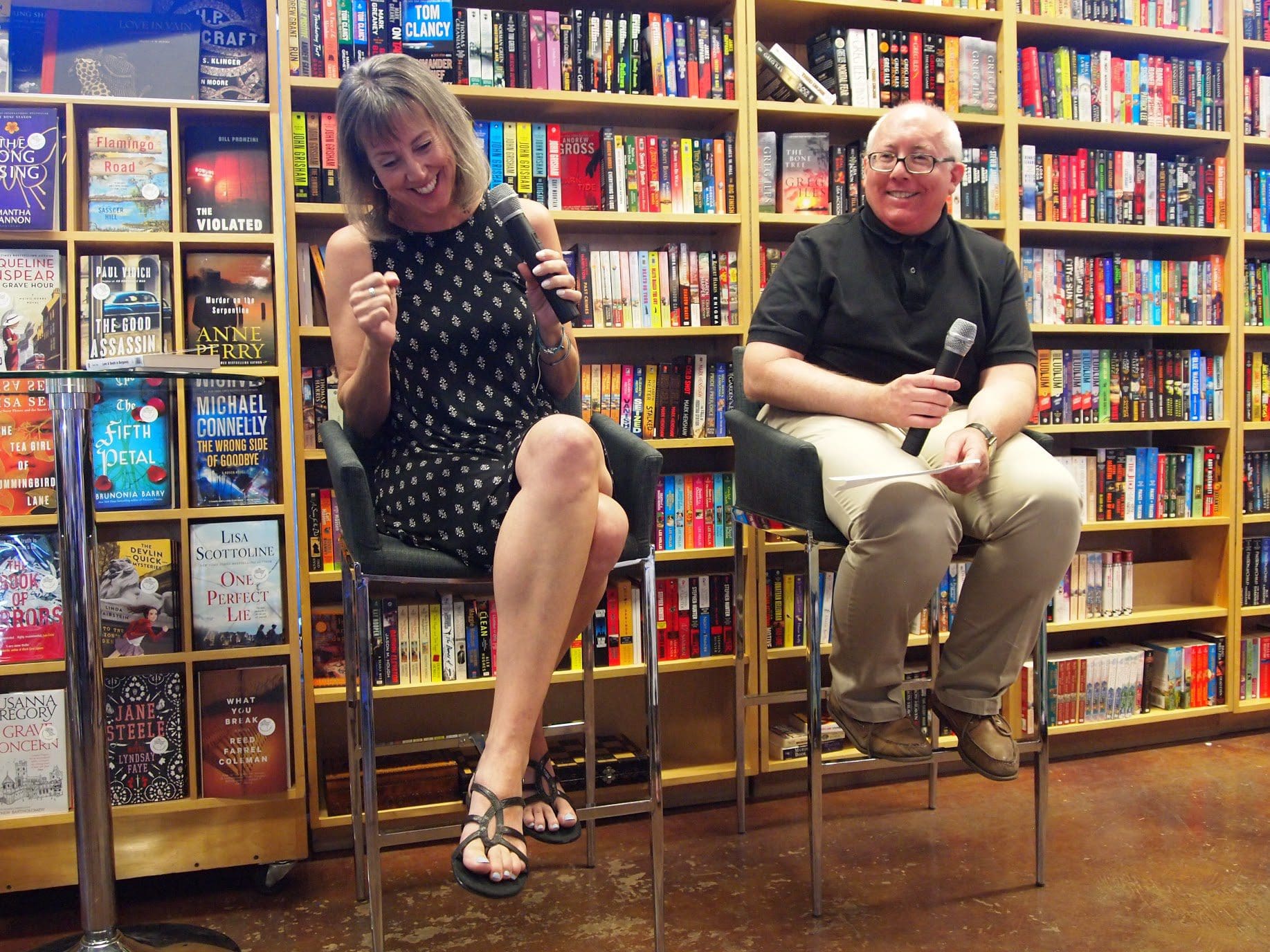 And, one last photo because it's a great picture of Cathy Cole, who does the Pinterest site and some of the social media for The Poisoned Pen.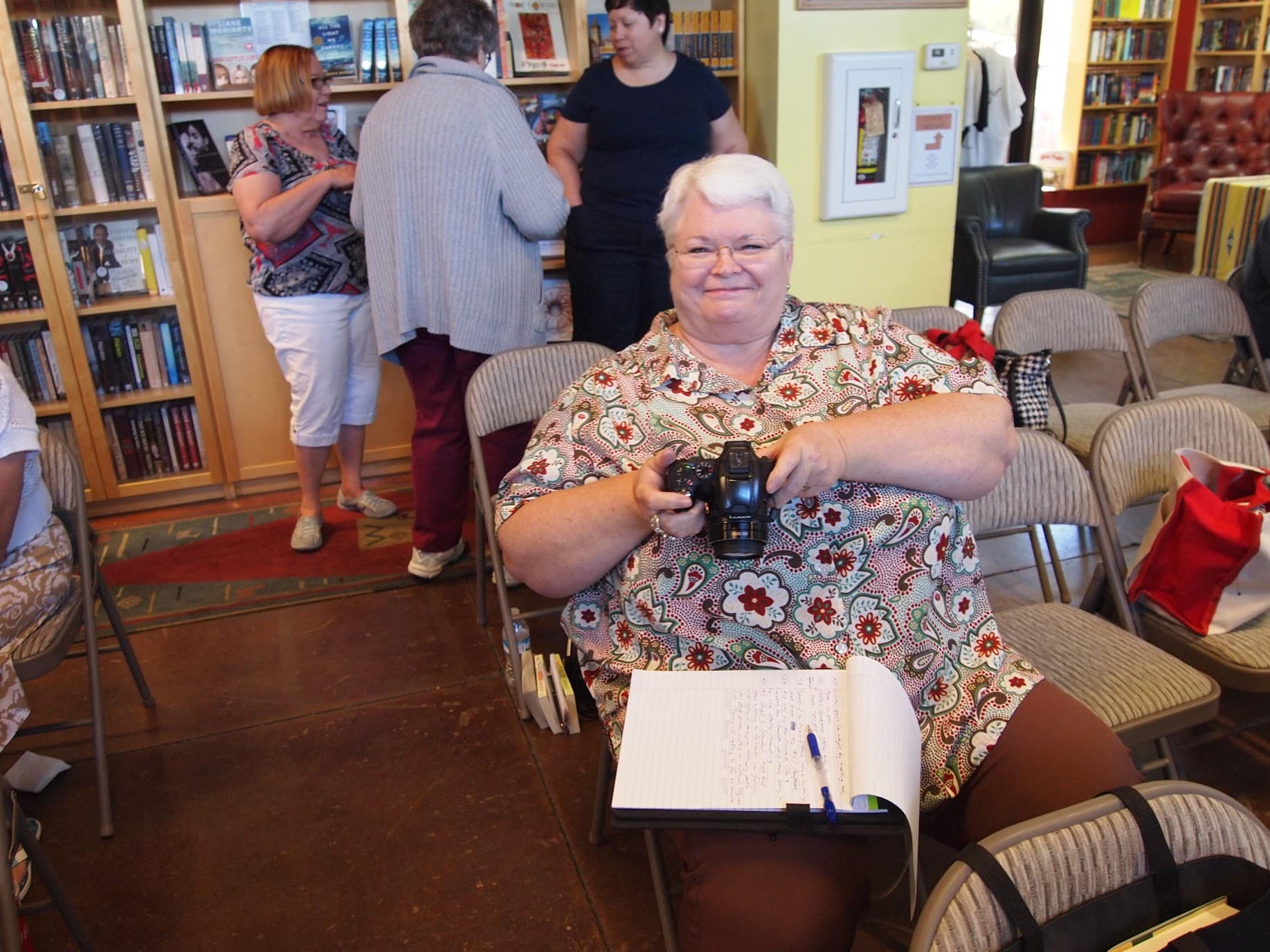 Looking for mysteries? Check out the Web Store and look for the authors who participated in CozyCon. https://store.poisonedpen.com