Authors Amy Engel (The Roanoke Girls) and Isabella Maldonado (Blood's Echo) recently appeared at The Poisoned Pen to discuss their books.
Patrick Millikin from The Poisoned Pen joined bookstore owner Barbara Peters to interview the authors.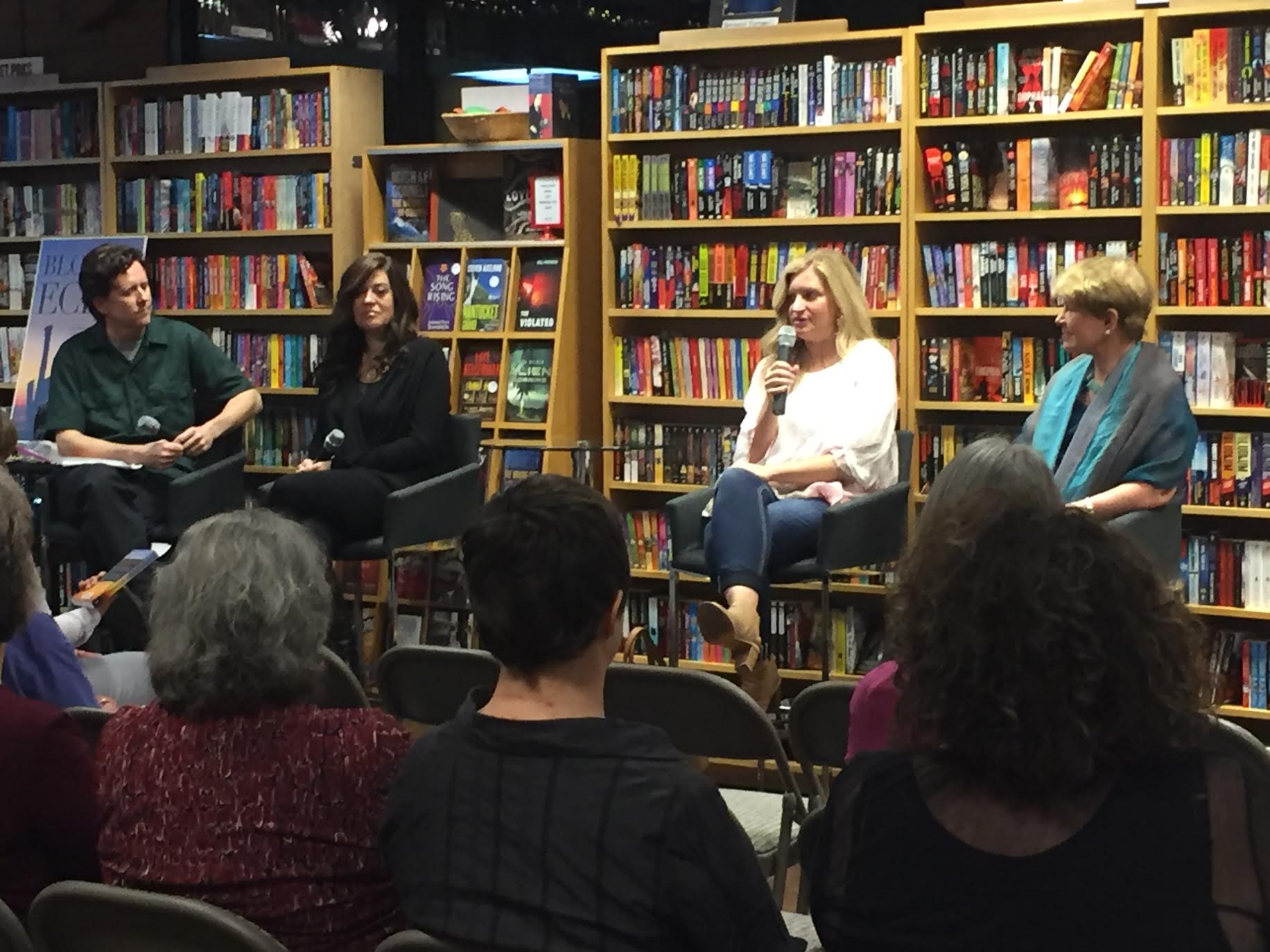 Maldonado's Blood's Echo is a debut, kicking off the Veranda Cruz series, set in Phoenix. Here's the summary from the Web Store.
Whenever the lust for drugs, money, and power lays claim to a city, brutality is never far behind. Phoenix detective Veranda Cruz is dead set on taking down the Villalobos Cartel, but the ruthlessness of her quarry demands a ruthless edge of her own.
Detective Veranda Cruz leads an elite task force on the Phoenix Police Drug Enforcement Bureau. Bartolo Villalobos is the heir apparent to the most powerful cartel in the world. No one in the department suspects the secret motive behind Veranda's obsession with the cartel . . . until an operation goes horribly wrong.
Targeted by an increasingly unstable drug lord, Veranda must protect her family and stay clear of adversaries within the force while she sets a trap for Bartolo. As the desert action heats up, Veranda and her new Homicide team—along with an arson investigator who kindles a flame for her—are all drawn into a deadly gambit. Taking down Bartolo is the ultimate goal, but is Veranda ready to trade life for justice?
Praise:
"Maldonado ratchets up the tension with each page, leaving you breathless as you race to the end."—Robin Burcell, bestselling author of The Kill Order
"Isabella Maldonado is off to a great start, giving us a tense thriller with a strong sense of place and an insider's look at some of the most dangerous work in law enforcement. This first Veranda Cruz novel will leave readers eagerly awaiting her next adventure."—Jan Burke, New York Times bestselling author
"The Phoenix sun isn't the only thing burning in this thrilling debut and I look forward to more."—Shannon Baker, bestselling author of the Kate Fox mystery series
"Maldonado has crafted a top-notch thriller that will have police procedural junkies and thrill-seekers turning page after page, late into the night."—Maegan Beaumont, award-winning author of Carved in Darkness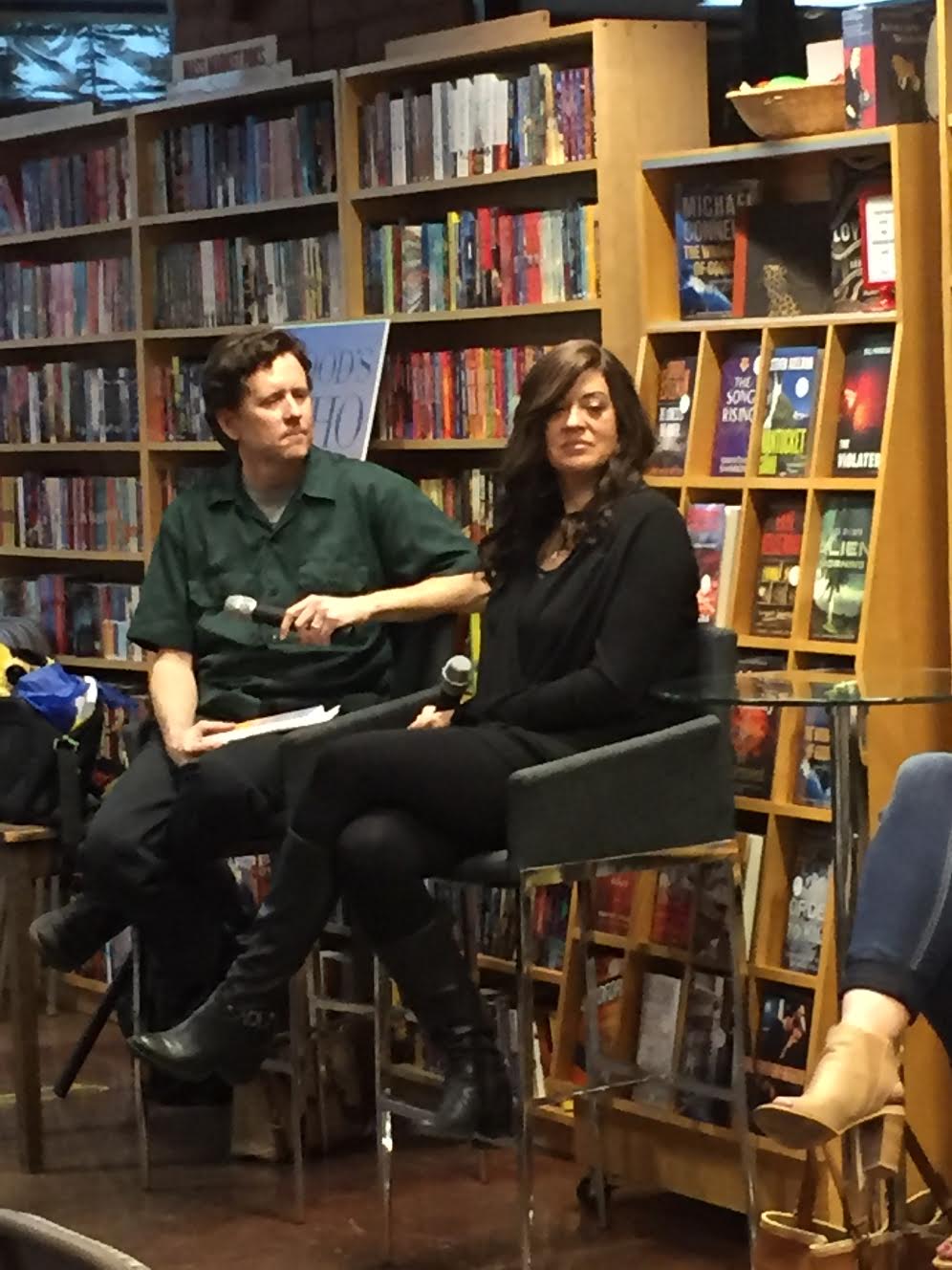 *****
Here's the summary of Amy Engel's The Roanoke Girls.
"Roanoke girls never last long around here. In the end, we either run or we die."
After her mother's suicide, fifteen year-old Lane Roanoke came to live with her grandparents and fireball cousin, Allegra, on their vast estate in rural Kansas. Lane knew little of her mother's mysterious family, but she quickly embraced life as one of the rich and beautiful Roanoke girls. But when she discovered the dark truth at the heart of the family, she ran…fast and far away.
Eleven years later, Lane is adrift in Los Angeles when her grandfather calls to tell her Allegra has gone missing. Did she run too? Or something worse? Unable to resist his pleas, Lane returns to help search, and to ease her guilt at having left Allegra behind. Her homecoming may mean a second chance with the boyfriend whose heart she broke that long ago summer. But it also means facing the devastating secret that made her flee, one she may not be strong enough to run from again.
As it weaves between Lane's first Roanoke summer and her return, The Roanoke Girls shocks and tantalizes, twisting its way through revelation after mesmerizing revelation, exploring the secrets families keep and the fierce and terrible love that both binds them together and rips them apart.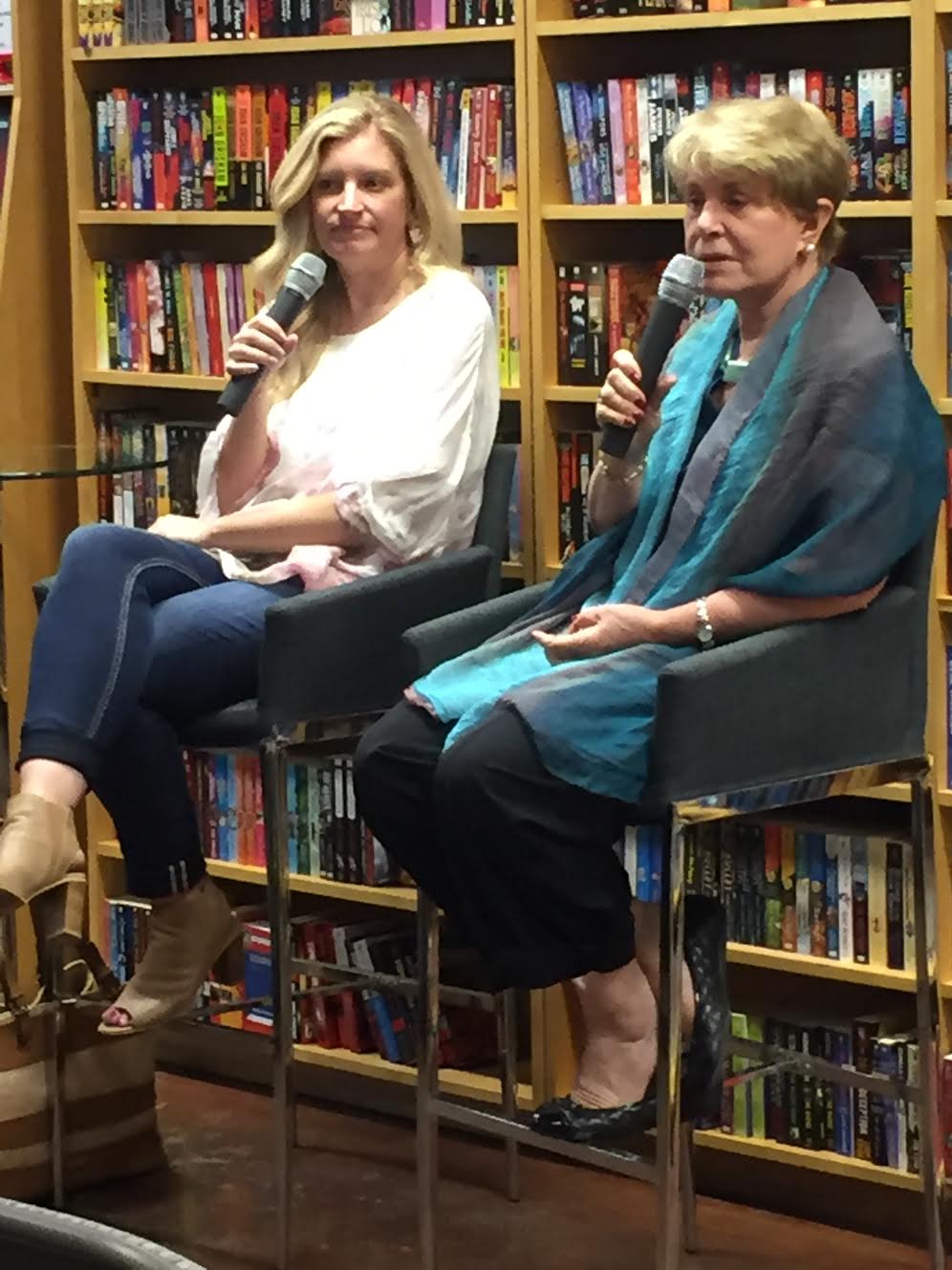 *****
Signed copies of both books, Blood's Echo and The Roanoke Girls, can be ordered through the Web Store.  https://store.poisonedpen.com