KJ Howe and Charles Cumming recently appeared at The Poisoned Pen while on book tour.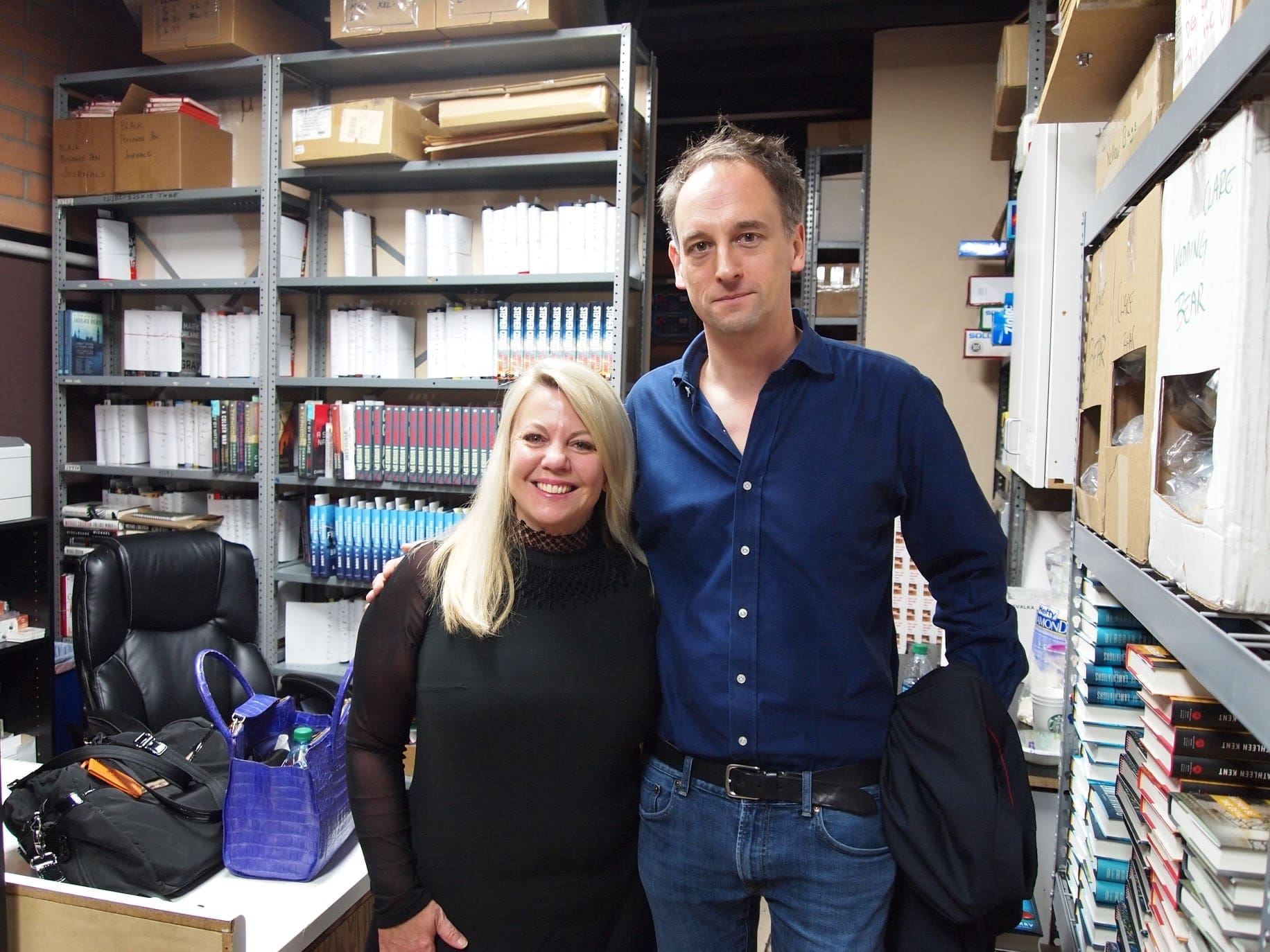 Cumming's A Divided Spy and Howe's The Freedom Broker were the topics when author Stephen Coonts turned moderator.
They met Stephen Coonts in that mysterious backroom where authors sign books.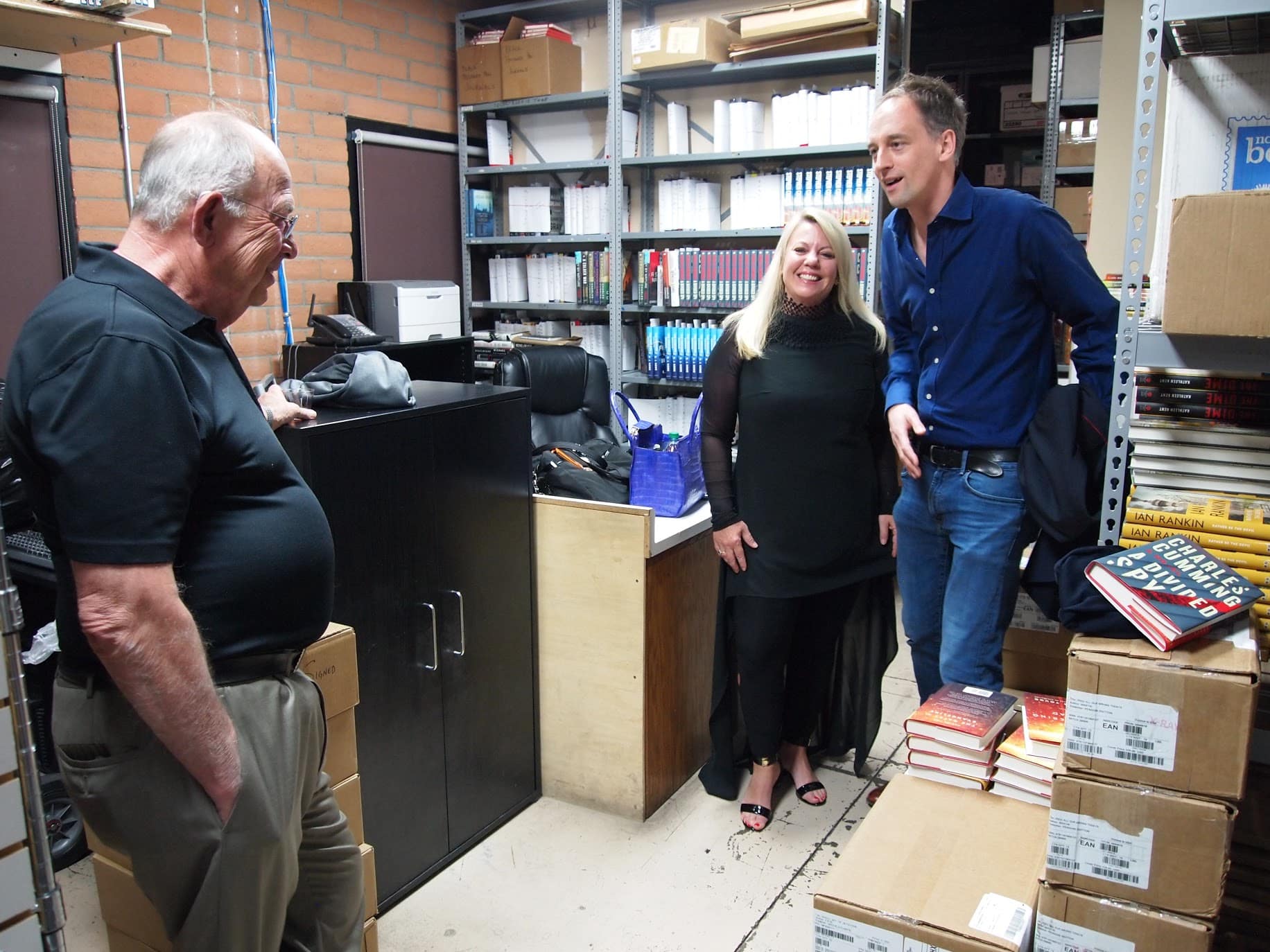 Barbara Peters, owner of The Poisoned Pen, introduced the authors to the audience before turning moderator duties over to Coonts.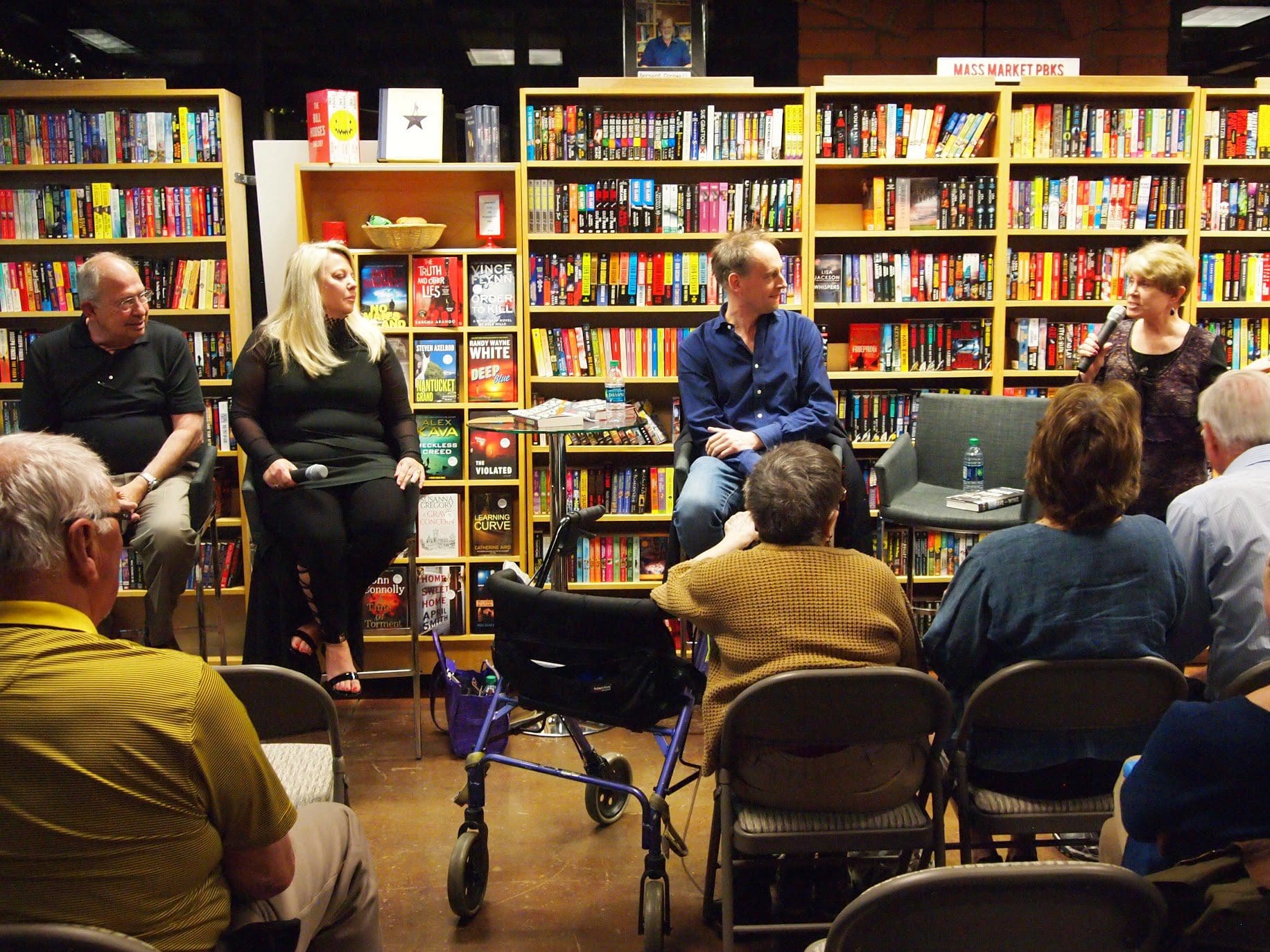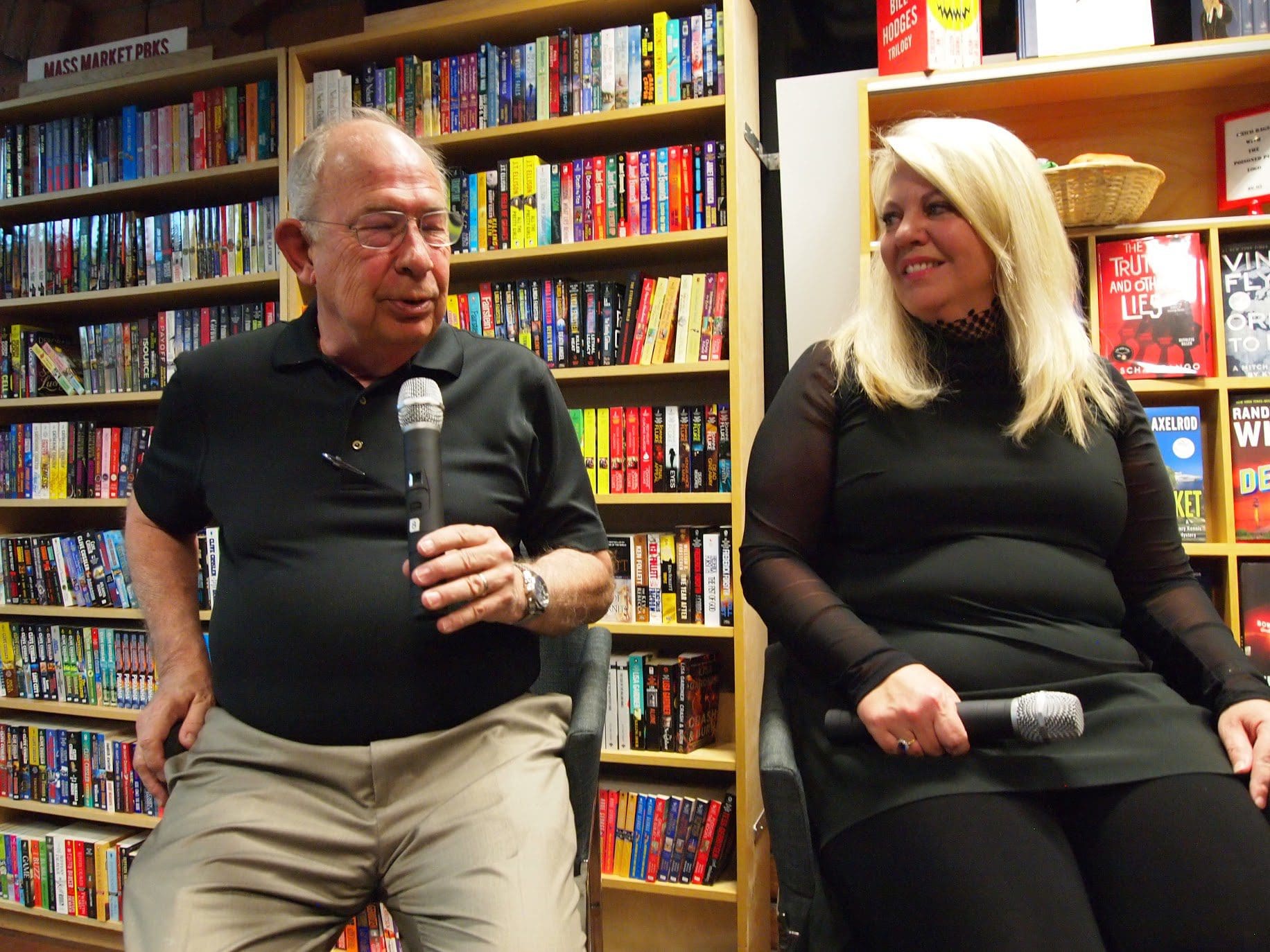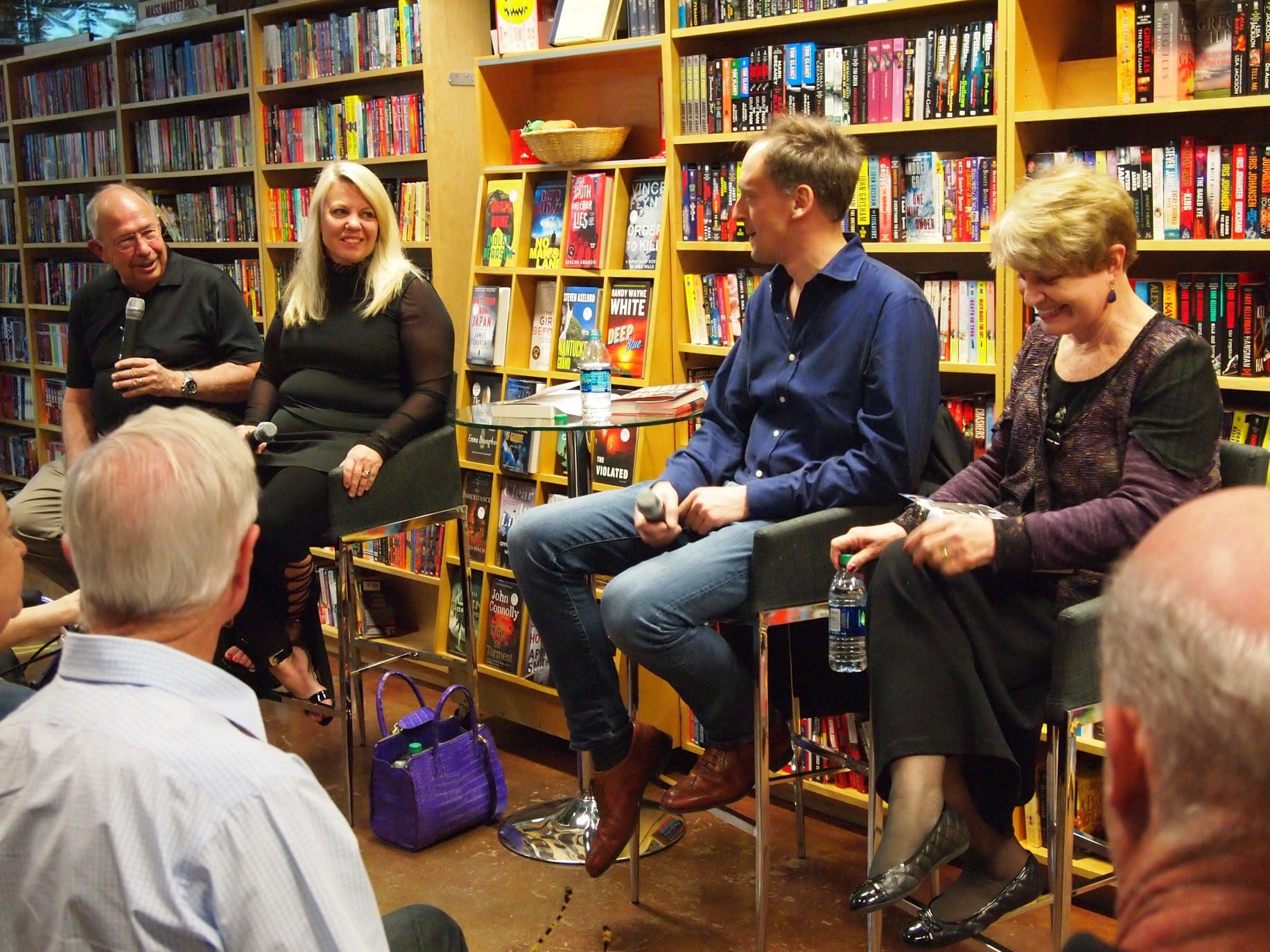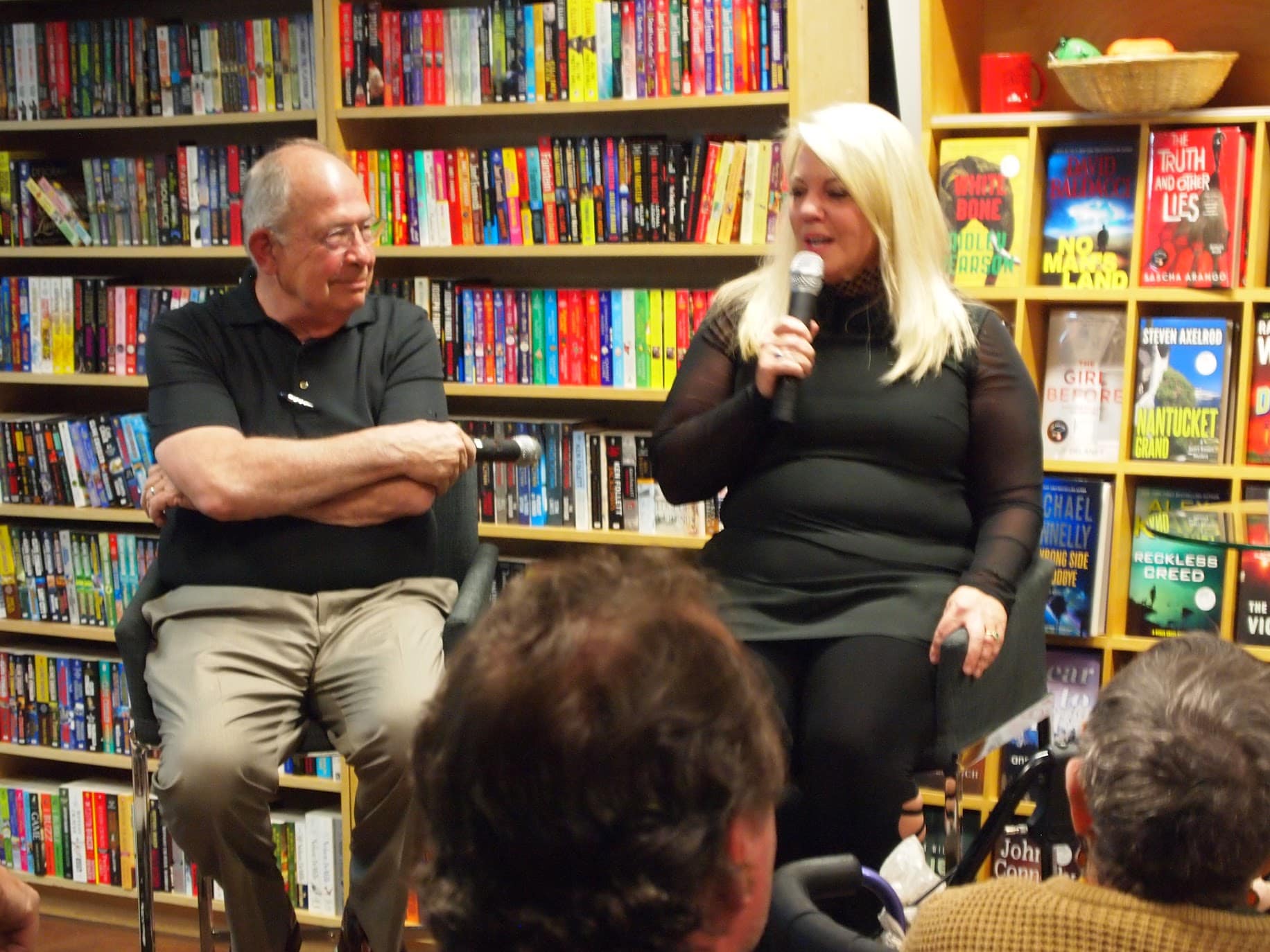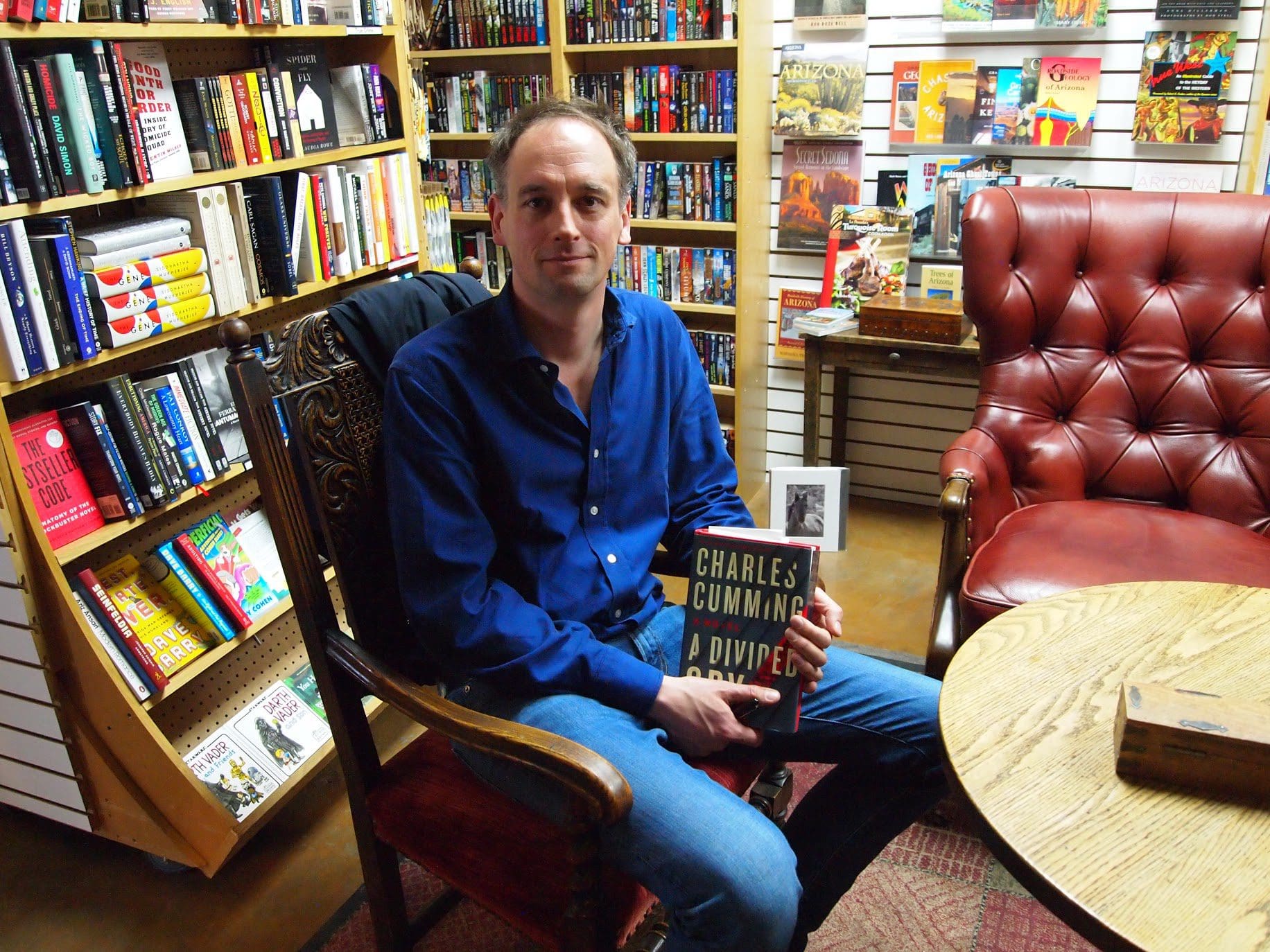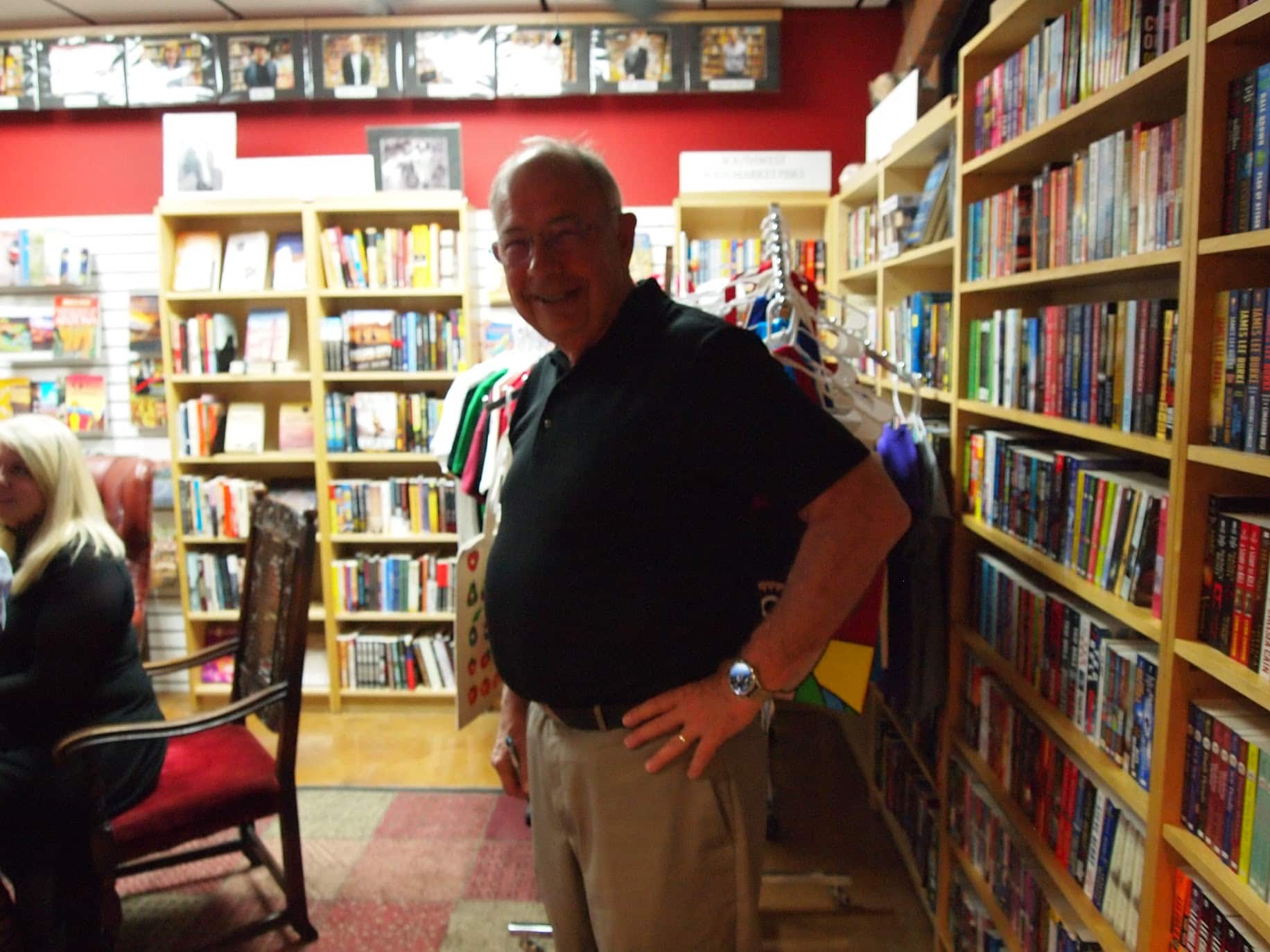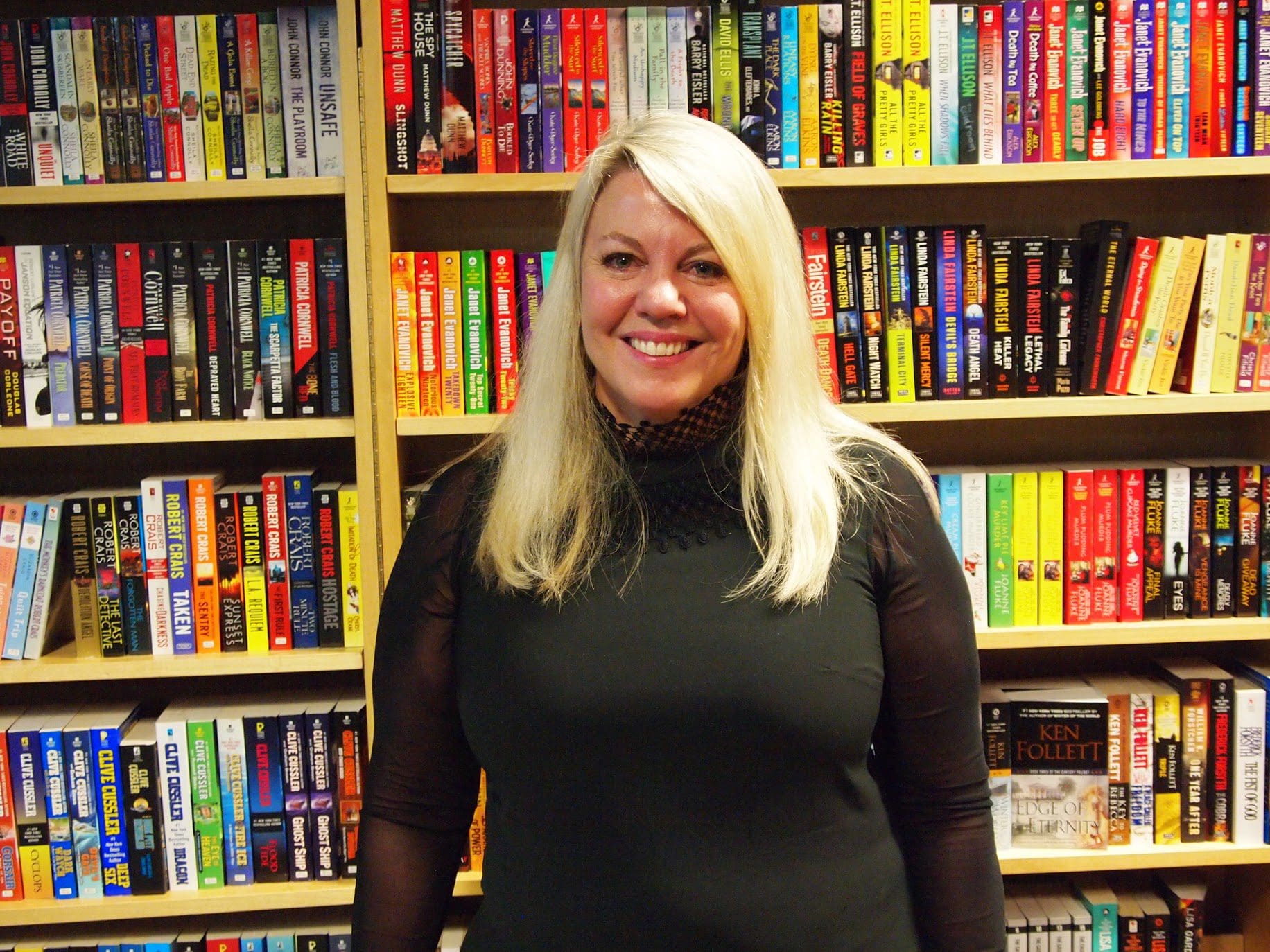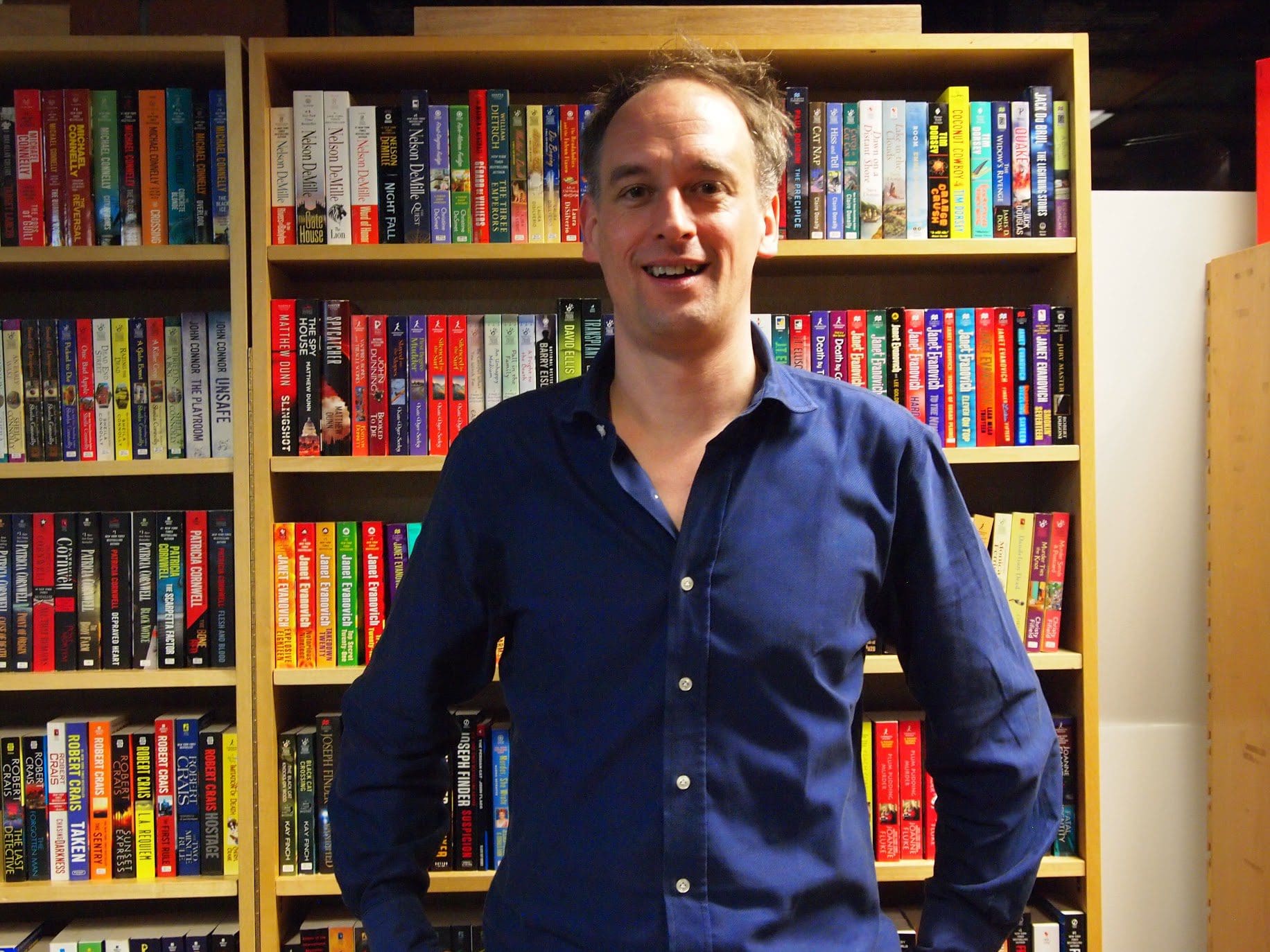 Did you miss this program? You can watch and hear it on Livestream. https://livestream.com/poisonedpen/events/6958518
If you'd like to buy signed copies of Cumming's A Divided Spy or Howe's The Freedom Broker, or pick up a copy of one of Stephen Counts' books, check out the Web Store. https://store.poisonedpen.com