Authors Alexandra Burt (The Good Daughter) and Robert Knott (Robert B. Parker's Revelation) recently appeared at The Poisoned Pen.
Patrick Millikin interviewed Burt.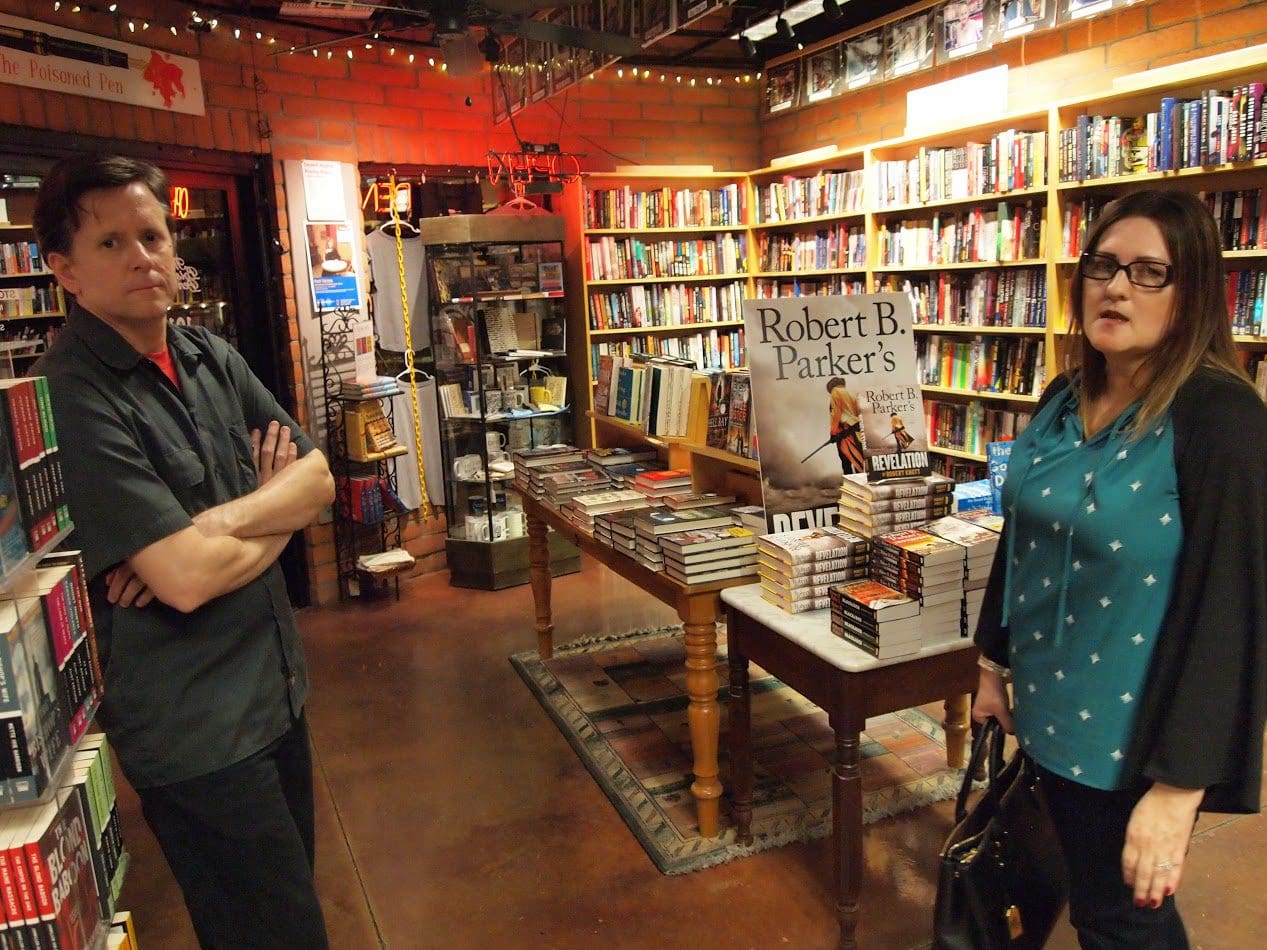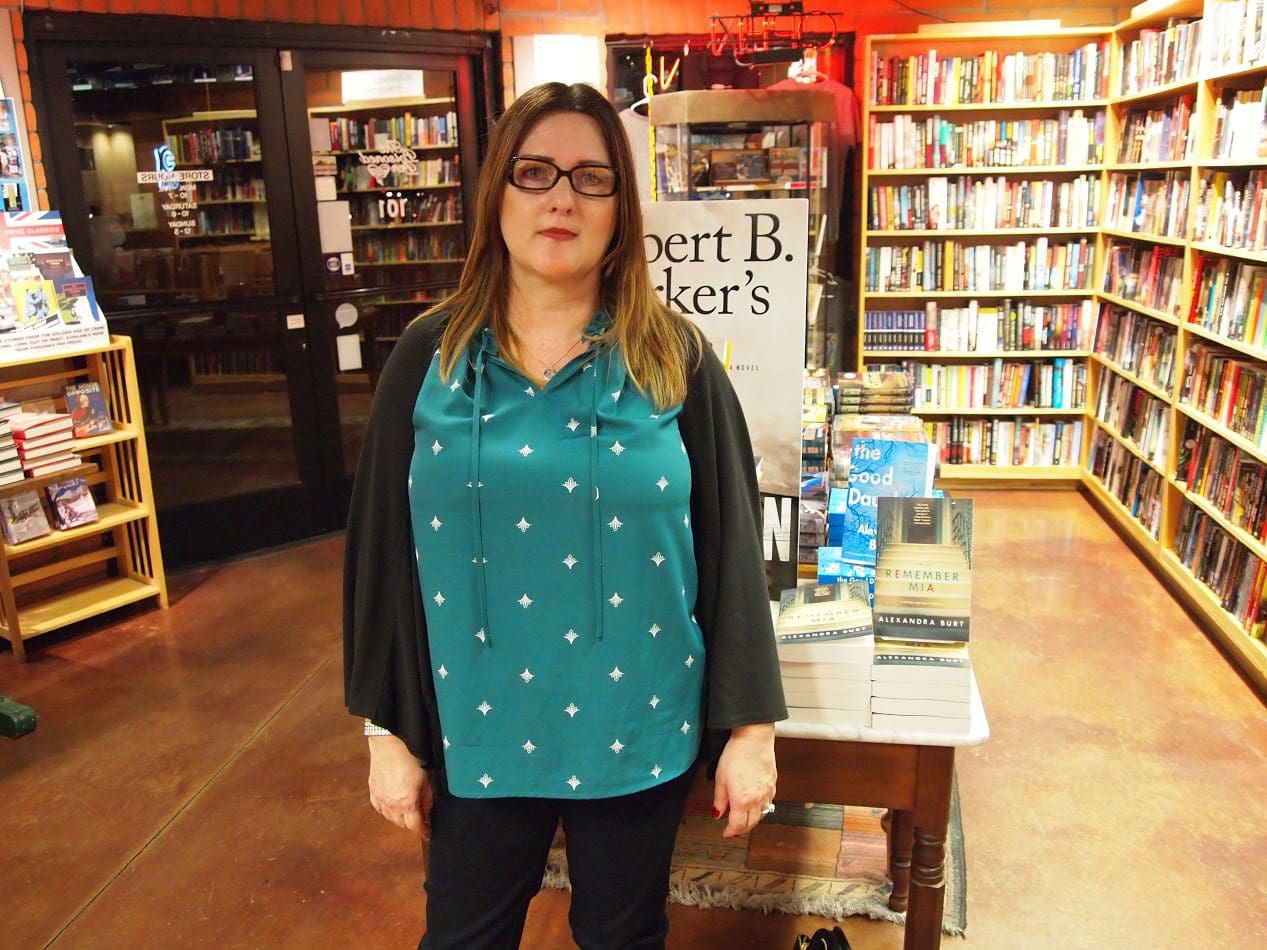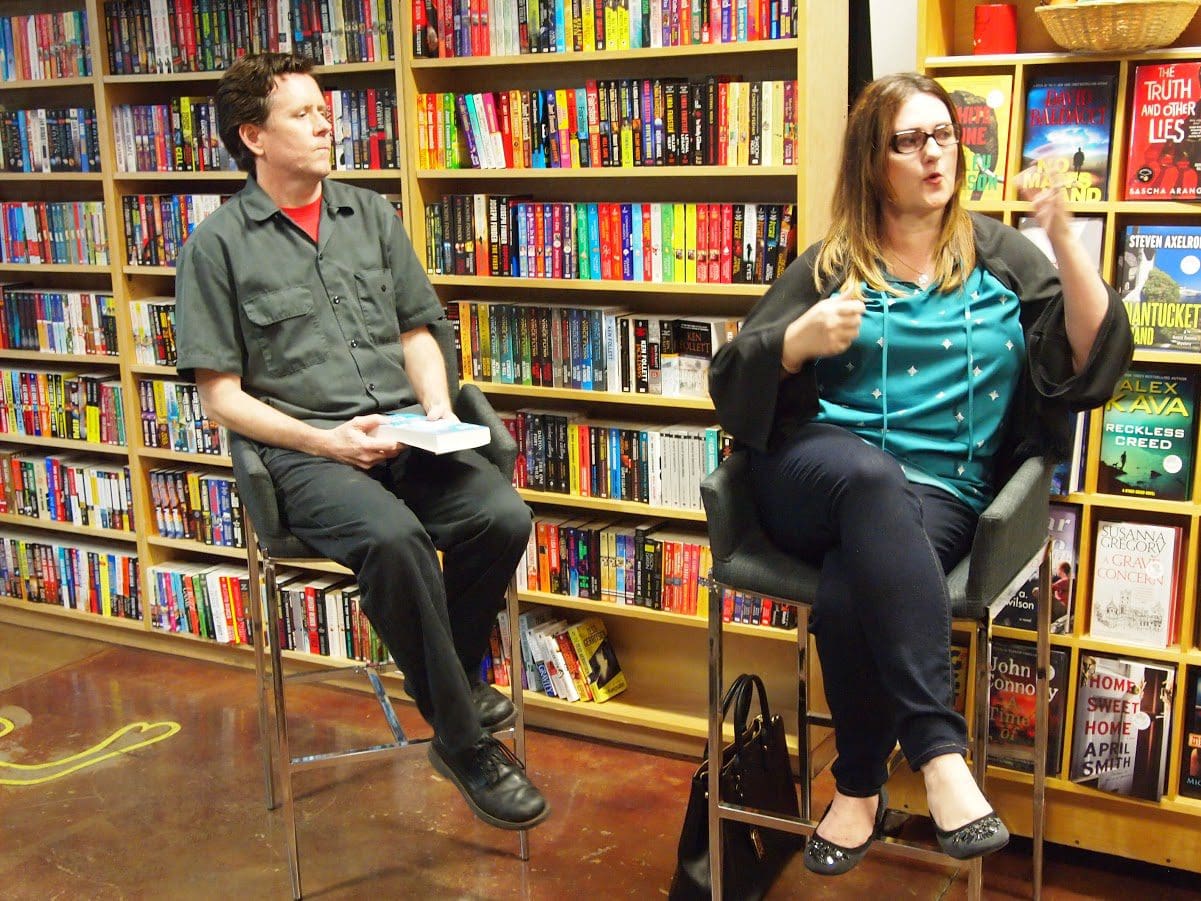 Here's the summary of The Good Daughter, from the Web Store.
"From the author of Remember Mia comes the tale of a young woman in search of her past, and the mother who will do anything to keep it hidden…
What if you were the worst crime your mother ever committed?
Dahlia Waller's childhood memories consist of stuffy cars, seedy motels, and a rootless existence traveling the country with her eccentric mother. Now grown, she desperately wants to distance herself from that life. Yet one thing is stopping her from moving forward: she has questions.
In order to understand her past, Dahlia must go back. Back to her mother in the stifling town of Aurora, Texas. Back into the past of a woman on the brink of madness. But after she discovers three grave-like mounds on a neighboring farm, she'll learn that in her mother's world of secrets, not all questions are meant to be answered…"
Barbara Peters, owner of The Poisoned Pen, interviewed Robert Knott.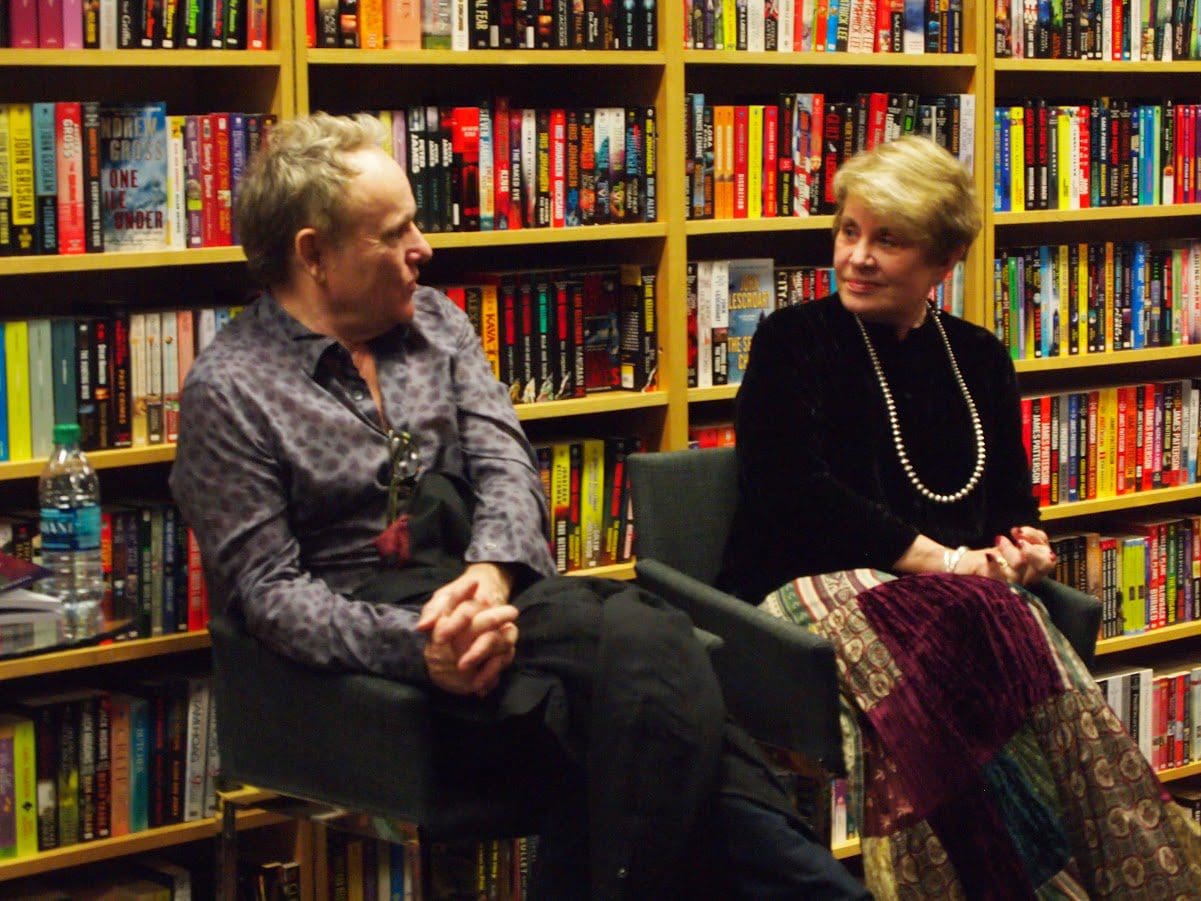 Here's the summary of the new Robert B. Parker's Revelation.
"Itinerant lawmen Virgil Cole and Everett Hitch return to confront an escaped criminal in the grittiest entry yet of the New York Times bestselling series.
Territorial marshals Virgil Cole and Everett Hitch figured things had finally settled down in Appaloosa when Boston Bill Black's murder charge was dropped. But all that changed when Augustus Noble Driggs was transferred to a stateside penitentiary just across the border from Mexico. Square-jawed, handsome, and built like a muscled thoroughbred stallion, Driggs manages to intimidate everyone inside the prison walls, including the upstart young warden.
In a haunting twist of fate, Driggs and a pack of cold-blooded convicts are suddenly on the loose—and it's up to any and all territorial lawmen, including Cole and Hitch, to capture the fugitives and rescue the woman kidnapped during their escape. But nothing is ever quite what it seems with the ever-elusive Driggs. Finally free, he's quickly on his own furious hunt for a hidden cache of gold and jewels–and for the men who betrayed him and left him for dead.
With an unlikely and unconventional Yankee detective by their side, Cole and Hitch set off on a massive manhunt. As horses' hooves thunder and guns echo deadening reports, Driggs discovers one of the lawmen on his trail is none other than a fellow West Point graduate he'd just as soon see dead. Ruthless and willing to leave a bloody path of destruction in his wake, Driggs seeks vengeance at any cost."
Alexandra Burt and Robert Knott signed copies of their books.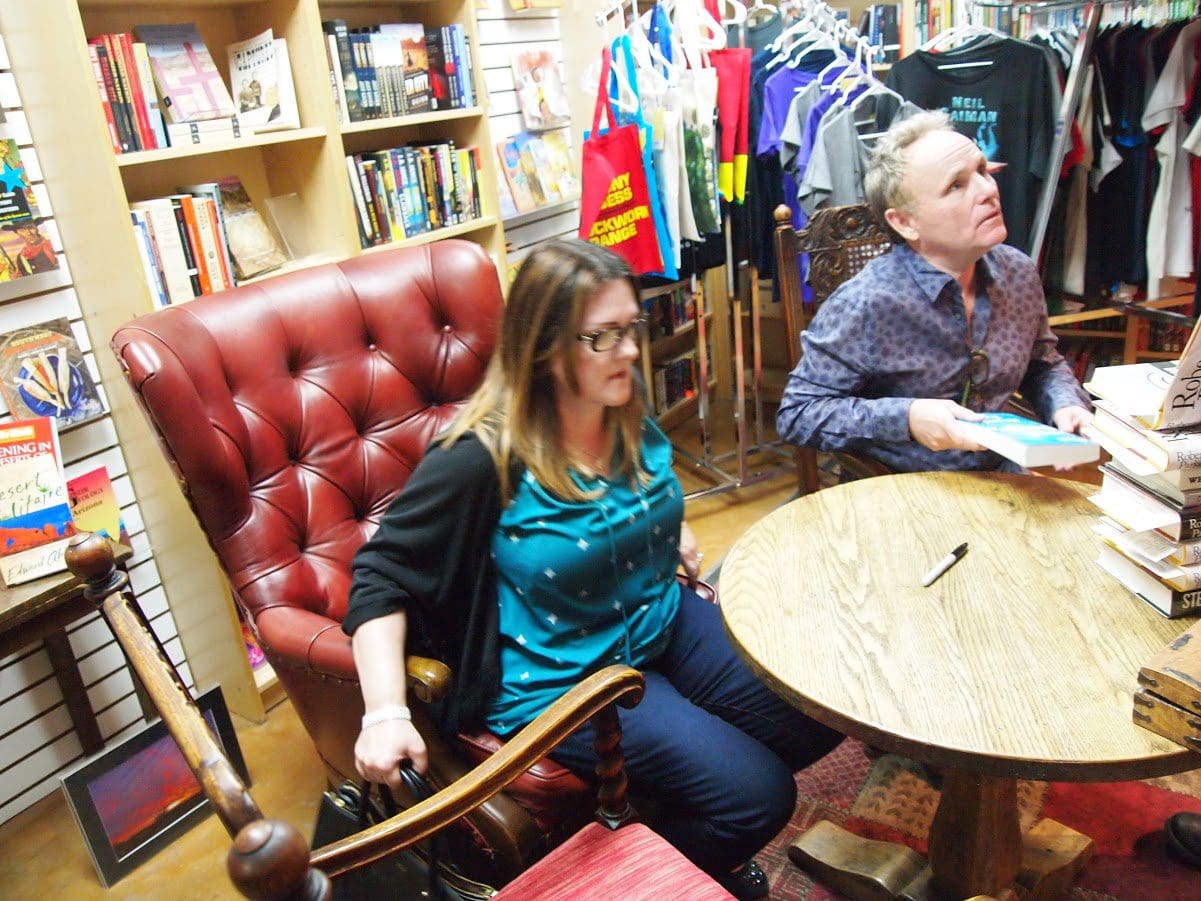 That means there are signed copies available through the Web Store if you would like to buy one. https://store.poisonedpen.com/