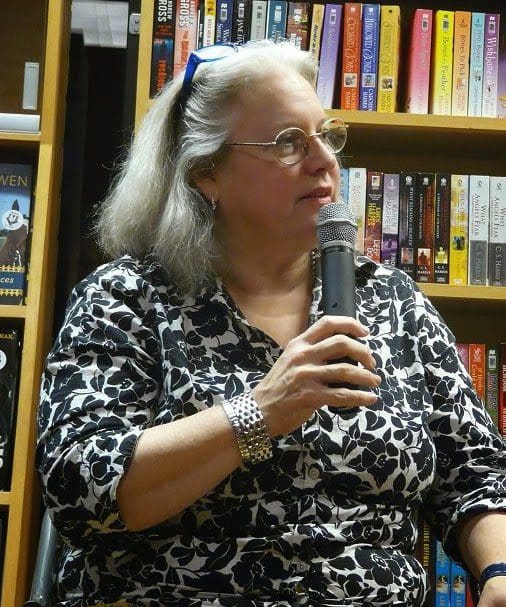 It was Julia Spencer-Fleming's debut mystery in the Clare Fergusson/Russ Van Alstyne series that was actually the inspiration for this February feature.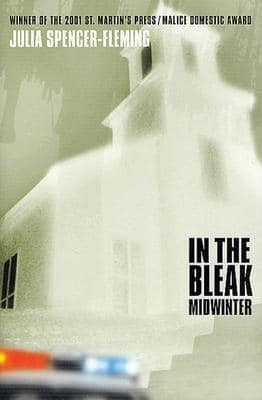 If you haven't read that award-winning book, you missed one of the outstanding debuts in the last twenty years. Here's what the Web Store has on it.
"It's a cold, snowy December in the upstate New York town of Millers Kill, and newly ordained Clare Fergusson is on thin ice as the first female priest of its small Episcopal church. The ancient regime running the parish covertly demands that she prove herself as a leader. However, her blunt manner, honed by years as an army pilot, is meeting with a chilly reception from some members of her congregation and Chief of Police Russ Van Alystyne, in particular, doesn't know what to make of her, or how to address "a lady priest" for that matter.
The last thing she needs is trouble, but that is exactly what she finds. When a newborn baby is abandoned on the church stairs and a young mother is brutally murdered, Clare has to pick her way through the secrets and silence that shadow that town like the ever-present Adirondack mountains. As the days dwindle down and the attraction between the avowed priest and the married police chief grows, Clare will need all her faith, tenacity, and courage to stand fast against a killer's icy heart.
In the Bleak Midwinter is one of the most outstanding Malice Domestic winners the contest has seen. The compelling atmosphere-the kind of very cold and snowy winter that is typical of upstate New York-will make you reach for another sweater. The characters are fully and believably drawn and you will feel like they are your old friends and find yourself rooting for them every step of the way."
Julia Spencer-Fleming was the first author I asked to suggest titles for winter reading. Thank you, Julia, for inspiring this month's feature, and thank you for participating.
*****
It's fifteen below and the snow is up to your windowsill. The car sounds like a dying walrus when you try to crank the engine, and the only time you feel truly warm is when you wrap up in a blanket and stand over the furnace vent. When winter hits hard, you have two options when cracking open a book. You can opt to escape with fiction where characters frolic on sandy white beaches and fall in love beneath swaying palm trees, or you can meet your enemy head-on with a mystery where the only thing deadlier than the bad guys is the weather. Here are a few of my favorite winter reads.
THE COLD TRUTH by Jonathan Stone.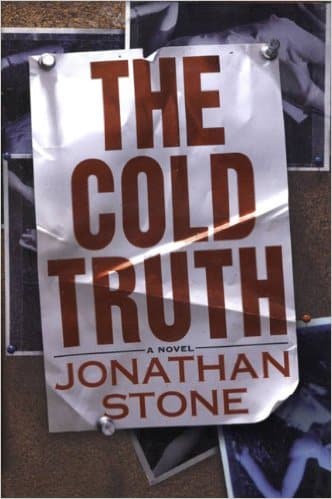 Part twisty psychological thriller, part police procedural, this 1999 book takes a young detective trainee from New York City and thrusts her into the brutal winter of the remote Adirondacks, where she learns the ropes from a legendary lawman faced with one last cold case on the eve of his retirement. Don't read anything else about it "" this is a novel that works best if you come to it cold, as it were.
TAMARACK COUNTY by William Kent Krueger.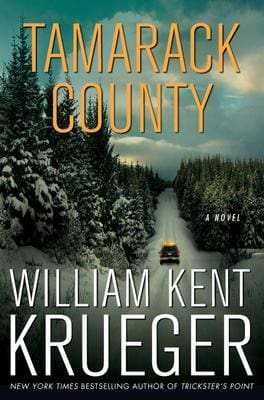 Few writers do winter as well as Kent Krueger, who revisits the season regularly in his series set in northern Minnesota. In the thirteenth Cork O'Conner novel, the wife of a prominent local judge goes missing in a blizzard, setting off a series of increasingly violent events that force the ex-sheriff to revisit his investigation of a crime from twenty years before. The isolation and claustrophobia of the heavy snow mirrors that of the characters trapped by their own pasts.
ARCTIC RISING by Tobias S. Buckell.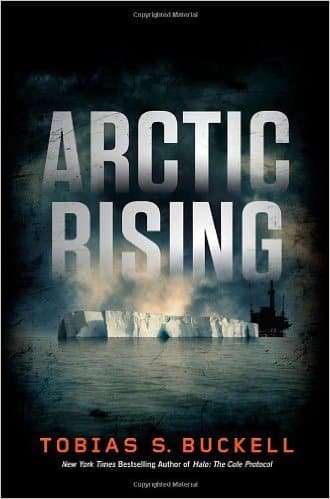 This genre-blending science fiction mystery begins with a bang as Anika Duncan, a pilot for the United Nations Polar Guard, is framed for a crime she didn't commit. She goes on the lam in a melting, ice-free Arctic where nations, corporations and individuals will stop at nothing to gain control of its resources. Exhilarating as well as chilling, and an excellent introduction for mystery readers who might be sci-fi- curious.
CHANCE OF A GHOST By E.J. Copperman.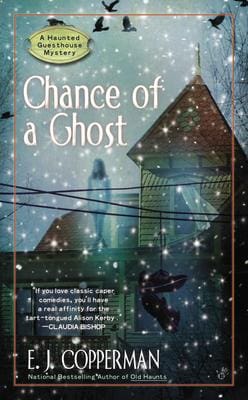 Winter is way off-season for innkeeper Alison Kerby, who runs a New Jersey Shore guesthouse that happens to have some permanent ghostly residents. In fact, a blizzard is on the door in the fourth book in the Haunted Guesthouse series. But snowdrifts, a bum car heater and drafts coming through the windowsills won't stop Alison and her whacky crew from helping a deceased actor figure out who helped him shuffle off this mortal coil. The perfect read for when you want to be really cozy.
Finally, for those of you who love nonfiction: ENDURANCE: SHACKLETON'S INCREDIBLE VOYAGE by Alfred Lansing (1999).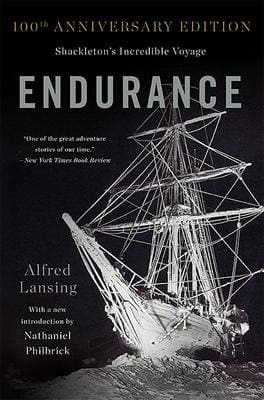 There are hundreds of accounts of various expeditions mounted during the great age of polar exploration, but Lansing's meticulously-researched look at Sir Ernest Shackleton's ill-fated 1914 Antartica venture remains one of the best. Shackleton and his men kept diaries, took photographs and otherwise documented their year-long ordeal as they waited, walked, drifted and rowed their way out of the ice. Read this one with a warm drink close at hand as you marvel at the greatest mystery "" human endurance.
*****
Thank you, Julia, for finding time to work on this project. Julia Spencer-Fleming's website is at  https://www.juliaspencerfleming.com/
I would suggest if you're looking for Stone's The Cold Truth that you check with your local library. If you're looking for any of the other titles, please check the Web Store. https://store.poisonedpen.com/