In some ways, I'm glad the holidays are over since The Poisoned Pen is back to regular programming. It's nice to be able to share the photos from the store events. The other night, Erich Wurster and Thomas Perry were interviewed by Barbara Peters, owner of the store.
Erich Wurster's The Coaster is from Poisoned Pen Press. So, Rob Rosenwald, publisher of Poisoned Pen Press, was in attendance.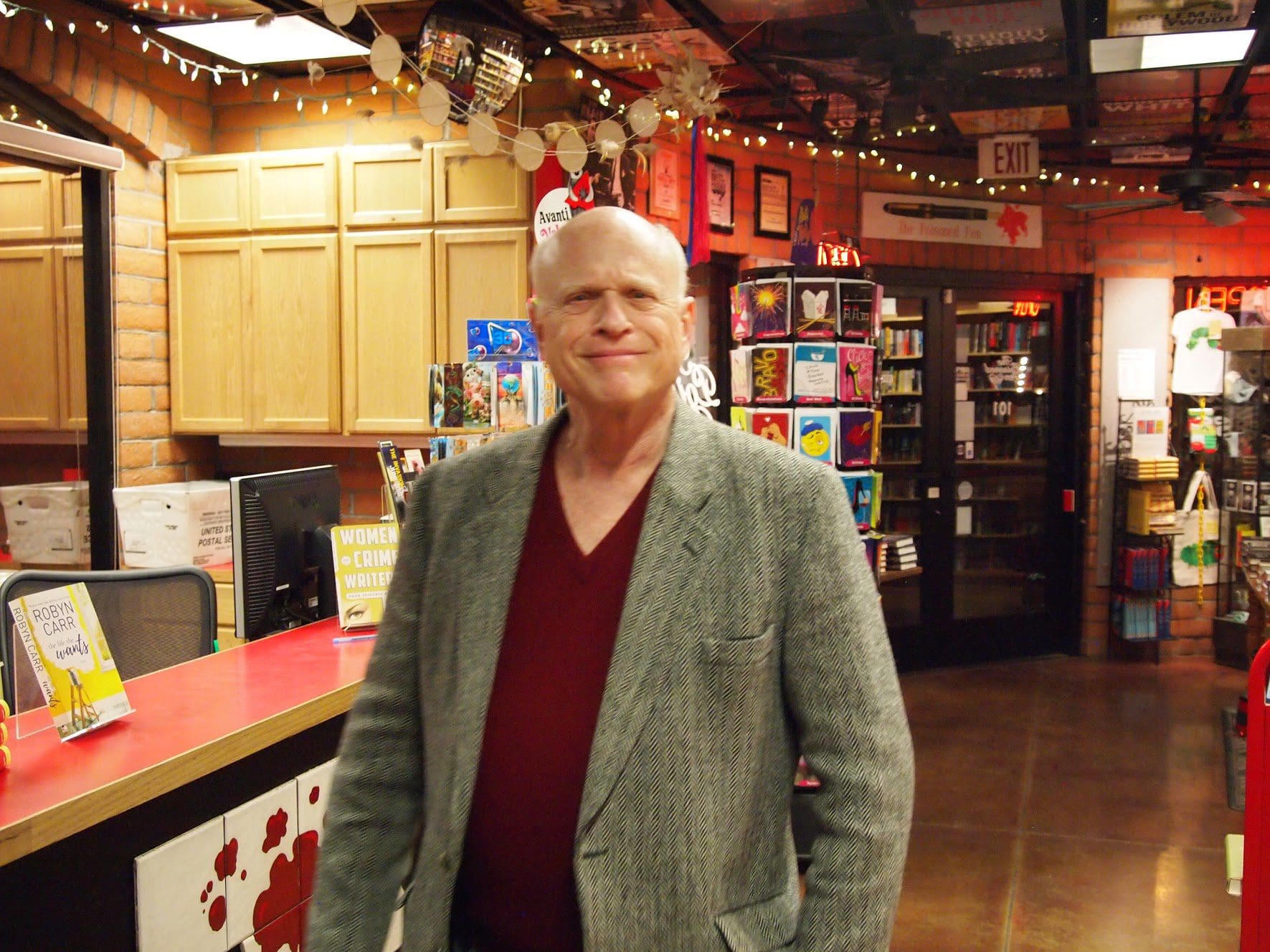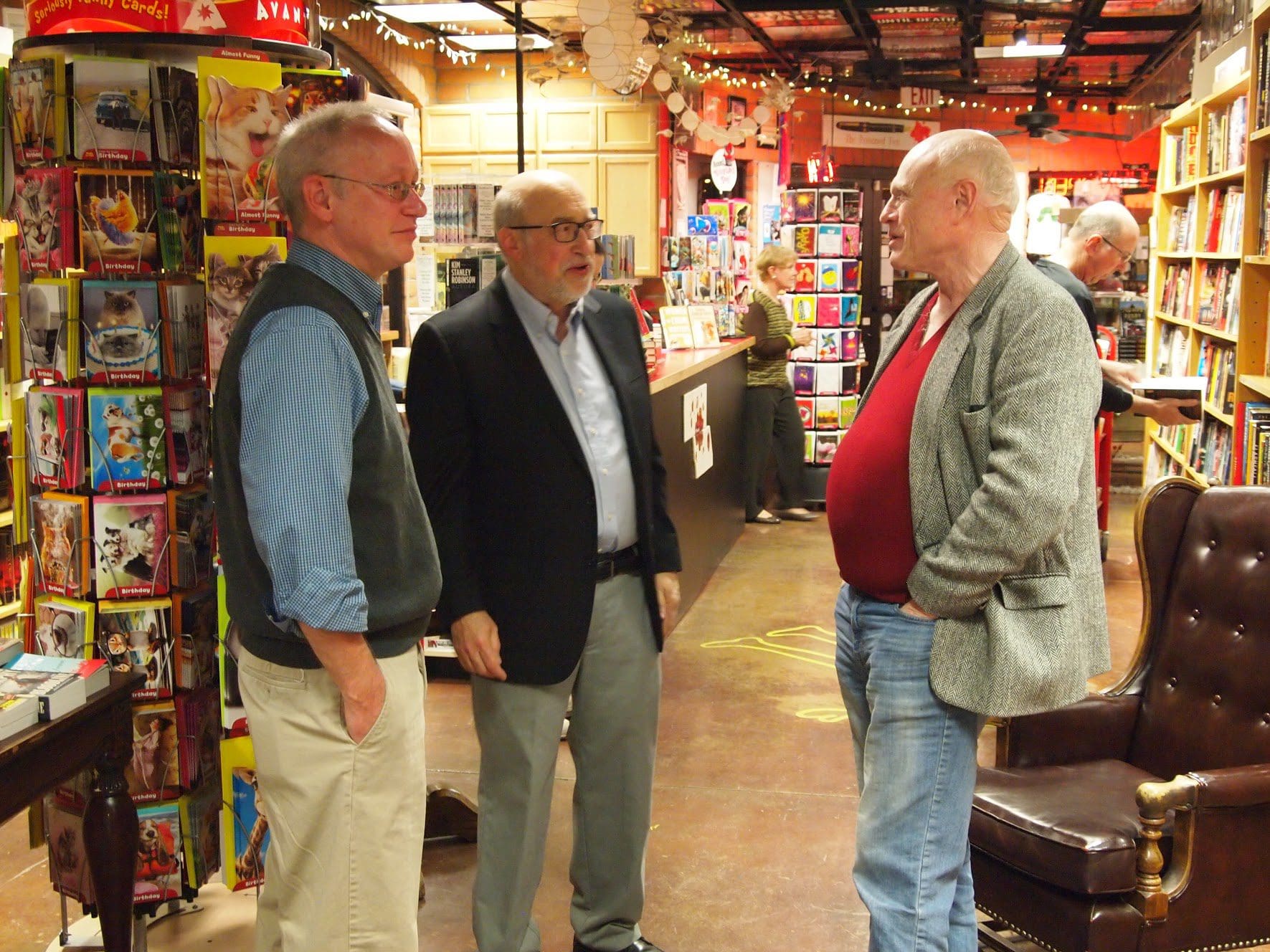 After time to mingle, Barbara Peters interviewed the authors. Then the audience had time for book signing.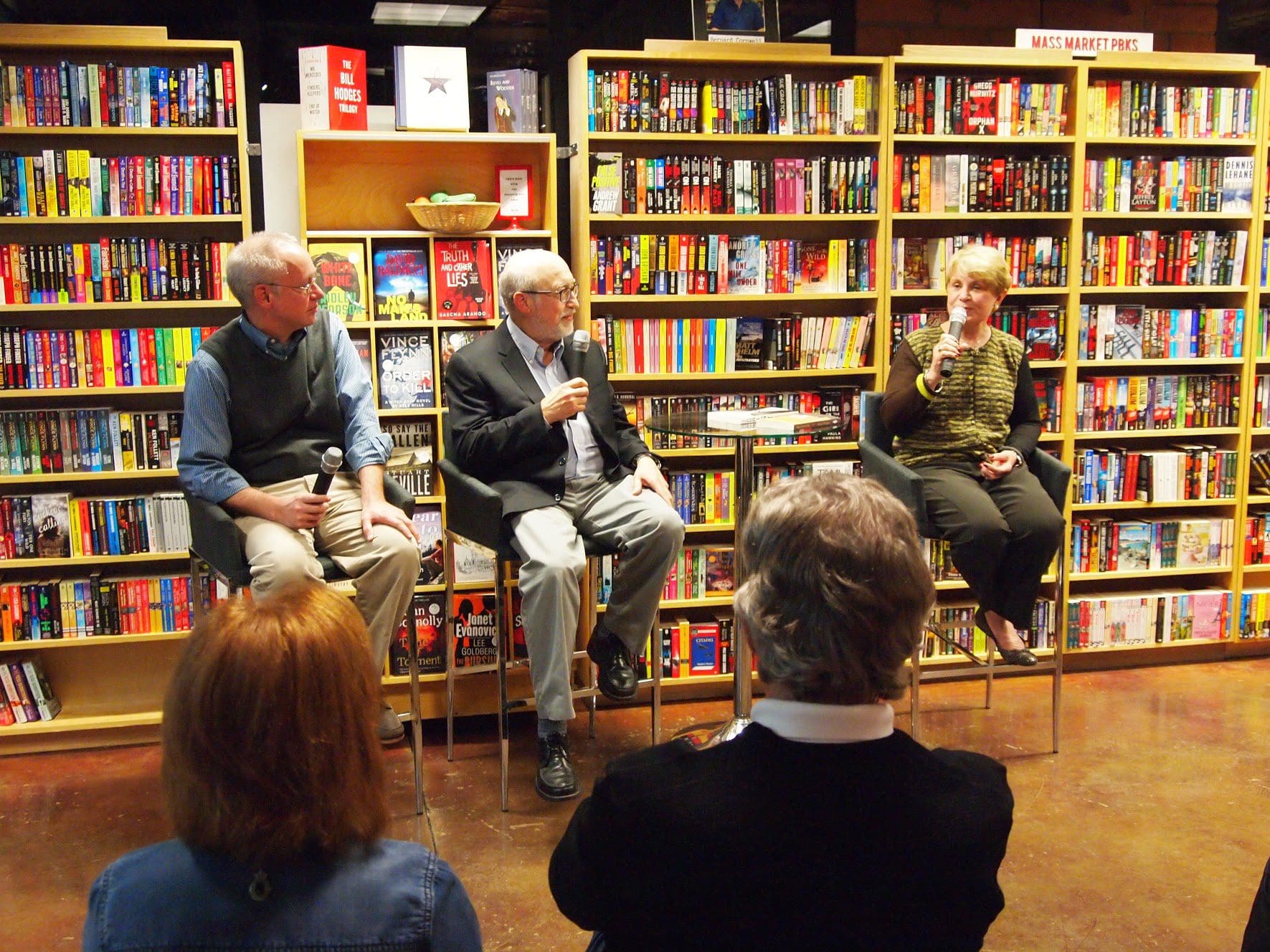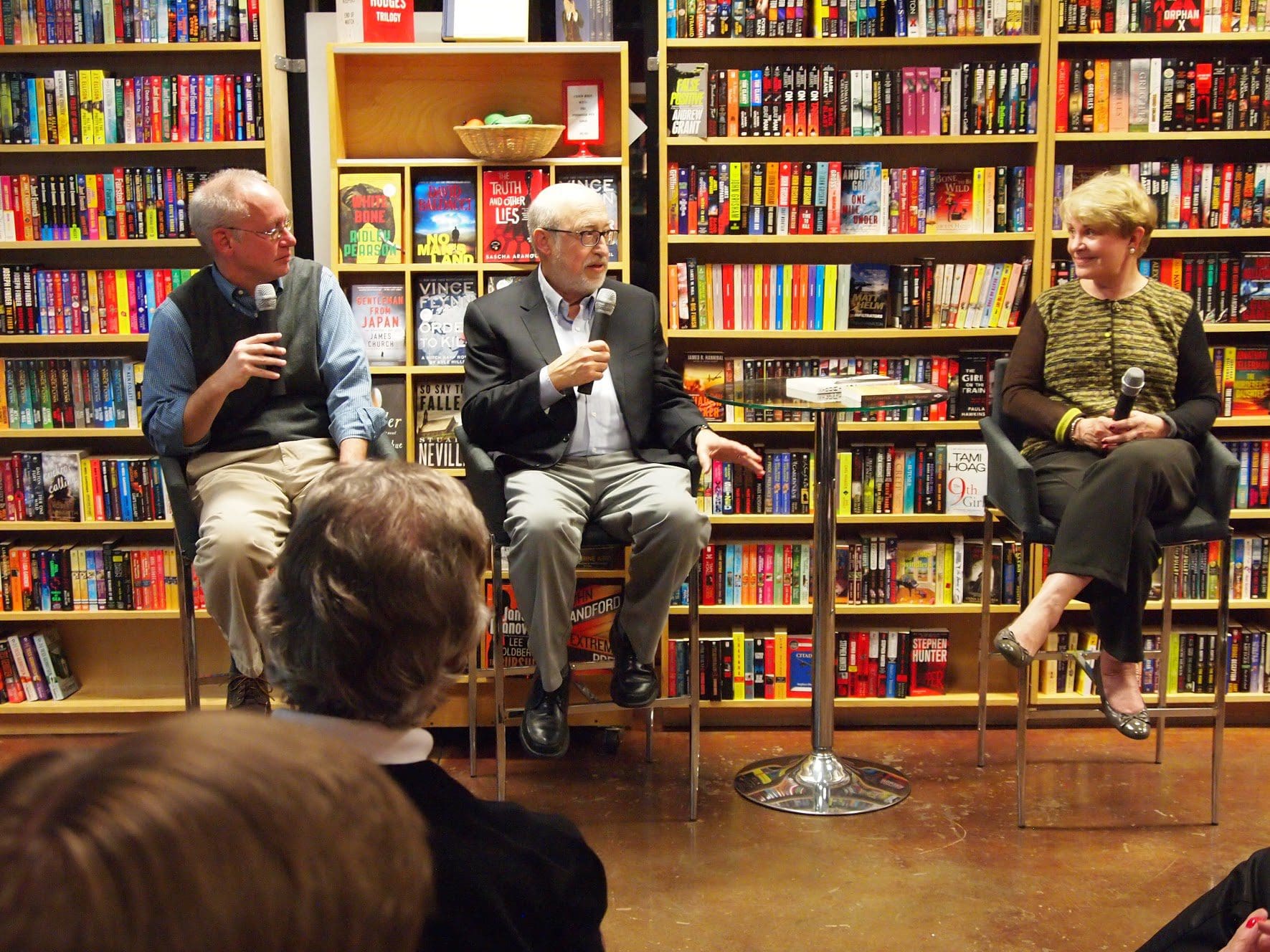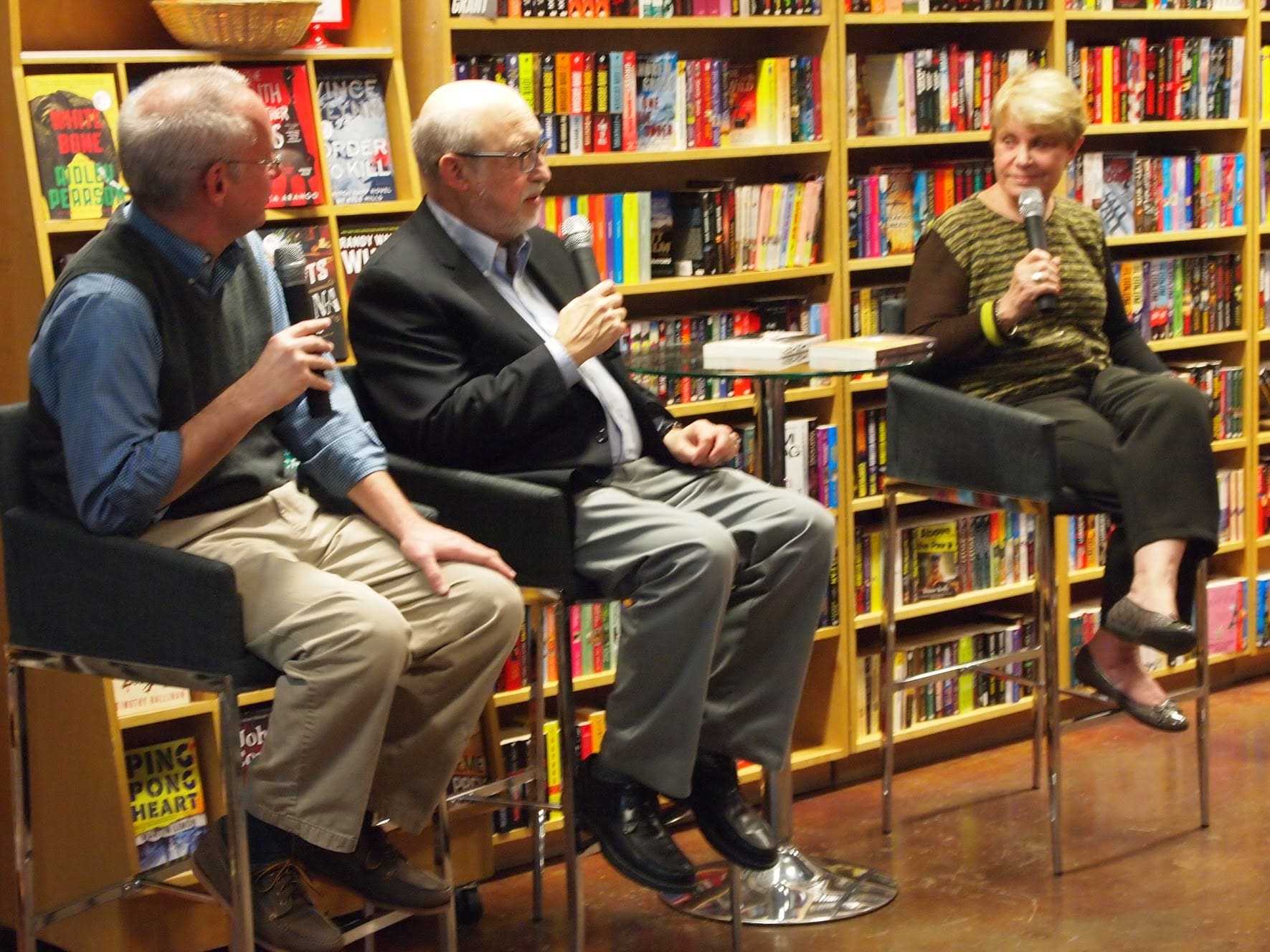 You can watch the interview on Livestream. https://livestream.com/poisonedpen/events/6865846
If you'd like signed copies of your own, of The Coaster or The Old Man, you can purchase them through the Web Store. https://store.poisonedpen.com