The Poisoned Pen's own Patrick Millikin recently edited a collection called The Highway Kind: Tales of Fast Cars, Desperate Drivers, and Dark Roads.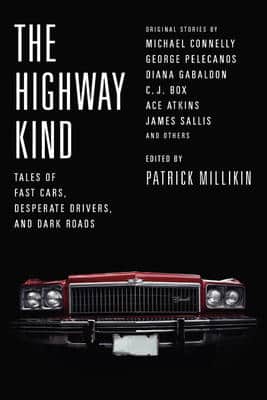 Michael Connelly has already signed copies of it. Just look at the authors who contributed, and showed up recently to sign The Highway Kind.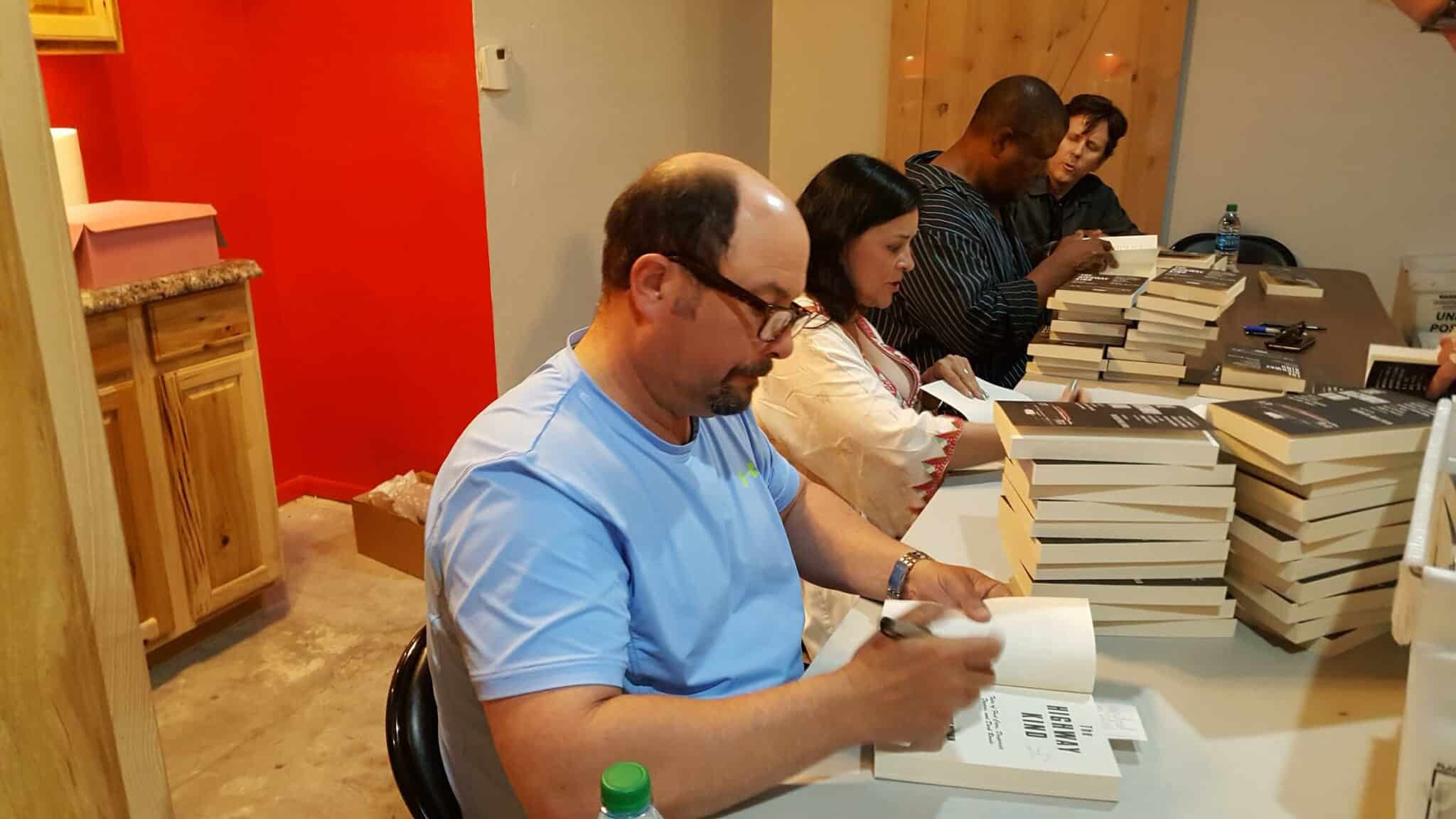 You can order a signed copy of The Highway Kind through the Web Store. Here's the description from the web page.
Thrilling crime stories about cars, driving, and the road from the world's bestselling and critically acclaimed writers.
Like fiction, cars take us into a different world: from the tony enclaves of upper crust society to the lowliest barrio; from muscle car-driving con men to hardscrabble kids on the road during the Great Depression; from a psychotic traveling salesman to a Mexican drug lord who drives a tricked-out VW Bus. We all share the roads, and our cars link us together.
Including entirely new stories from Michael Connelly, C.J. Box, George Pelecanos, Diana Gabaldon, James Sallis, Ace Atkins, Luis Alberto Urrea, Sara Gran, Ben H. Winters, and Joe Lansdale, THE HIGHWAY KIND is a street-level look at modern America, as seen through one of its national obsessions.
You want a copy, don't you? https://bit.ly/2fVqJyf