Tim Hallinan will be at The Poisoned Pen on Tuesday, Oct. 25 a5 7 PM, joining Ed Lin, author of Incensed. If you can be there, you really want to hear Hallinan talk about his book, Fields Where They Lay. The latest Junior Bender mystery is our Hot Book of the Week. And, this is the release date for Fields Where They Lay.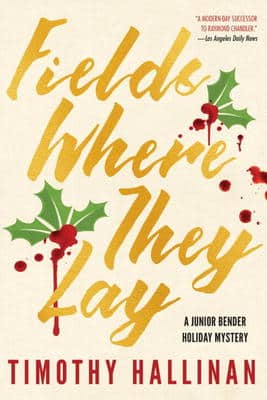 There's a good reason it's our hot book. Check out these comments.
A Publishers Weekly Editor's Top 10 Pick for Fall 2016
ҬӬA BookPage Most Anticipated Fall Mystery
 "Comparisons to Raymond Chandler and Donald Westlake are totally deserved and should give you a clue as to whether you'll like this book as much as I did."
—Raleigh News & Observer
"It's hard to top Hallinan's Junior Bender, the Los Angeles 'Thief of Thieves'."
—BookBub
"A plum pudding stuffed with cynical disillusionment, organized and disorganized crime, two Santas, a seasonal miracle, and an ending that earns every bit of its uplift."
—Kirkus Reviews, Starred Review
"Hallinan deserves to win an Edgar for his ingeniously plotted, often hilarious sixth Junior Bender novel."
—Publishers Weekly, Starred Review
"Nobody does comic mystery with an edge better than Hallinan."
—Booklist, Starred Review
"Everything readers could want."
—Library Journal, Starred Review
It's three days until Christmas and Junior Bender is up to his ears in shopping mall Santas, Russian mobsters, desperate holiday shoppers, and ('tis the season) murder.
It's Christmas in Tinsel Town. Well, it's the week leading up to Christmas, and Junior Bender, divorced father of one and burglar extraordinaire, finds himself at the Edgerton Mall. He's not just among the last-minute shoppers (though he is that too); he's also on a job. The Edgerton Mall isn't exactly full of holiday cheer, despite its two Santas, canned Christmas music, chintzy bows, and metallic garland. The mall is a fossil of an industry in decline; many of its stores are closed, and to make matters worse, there is a rampant shoplifting problem.
Thus Junior Bender, the unwilling fixer for LA's various underworld bosses, is on the scene. The murderous Russian gangster who owns the mall hires Junior to look into the shoplifting problem for him. But Junior's surveillance operation doesn't go well: within two days, two people are dead. It's obvious that shoplifting is the least of the mall's problems. Meanwhile, Junior must confront his own deep-seated melancholy at the very notion of Christmas—both present and past.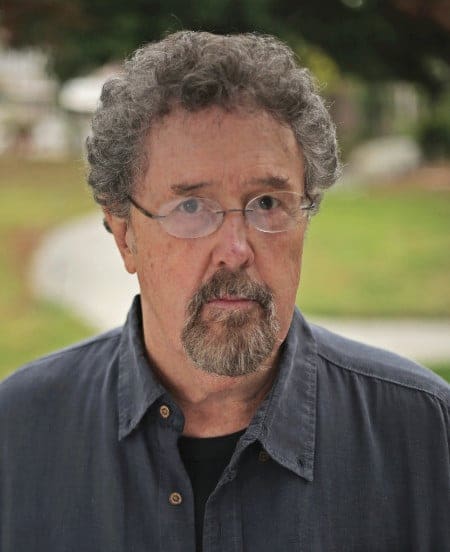 ABOUT THE AUTHOR
Timothy Hallinan has been nominated for the Edgar, Nero, Shamus, Macavity and Silver Dagger awards. He is the author of nineteen widely praised books, including For the Dead, The Hot Countries, Crashed, Little Elvises, The Fame Thief, King Maybe, and Herbie's Game, which won the Lefty Award for Best Humorous Mystery. After years of working in the television and music industries, he now writes full-time. He divides his time between California and Thailand.
If you can't make it to The Poisoned Pen, you can still order a signed copy of Fields Where They Lay through the Web Store. https://bit.ly/2e5xIjm