Although I linked to the Livestream program https://livestream.com/poisonedpen/events/5722778 showing Michael Koryta's appearance at the Poisoned Pen on his Rise the Dark book tour, I didn't have photos to share.
Here's Koryta getting ready to sign books in that back room.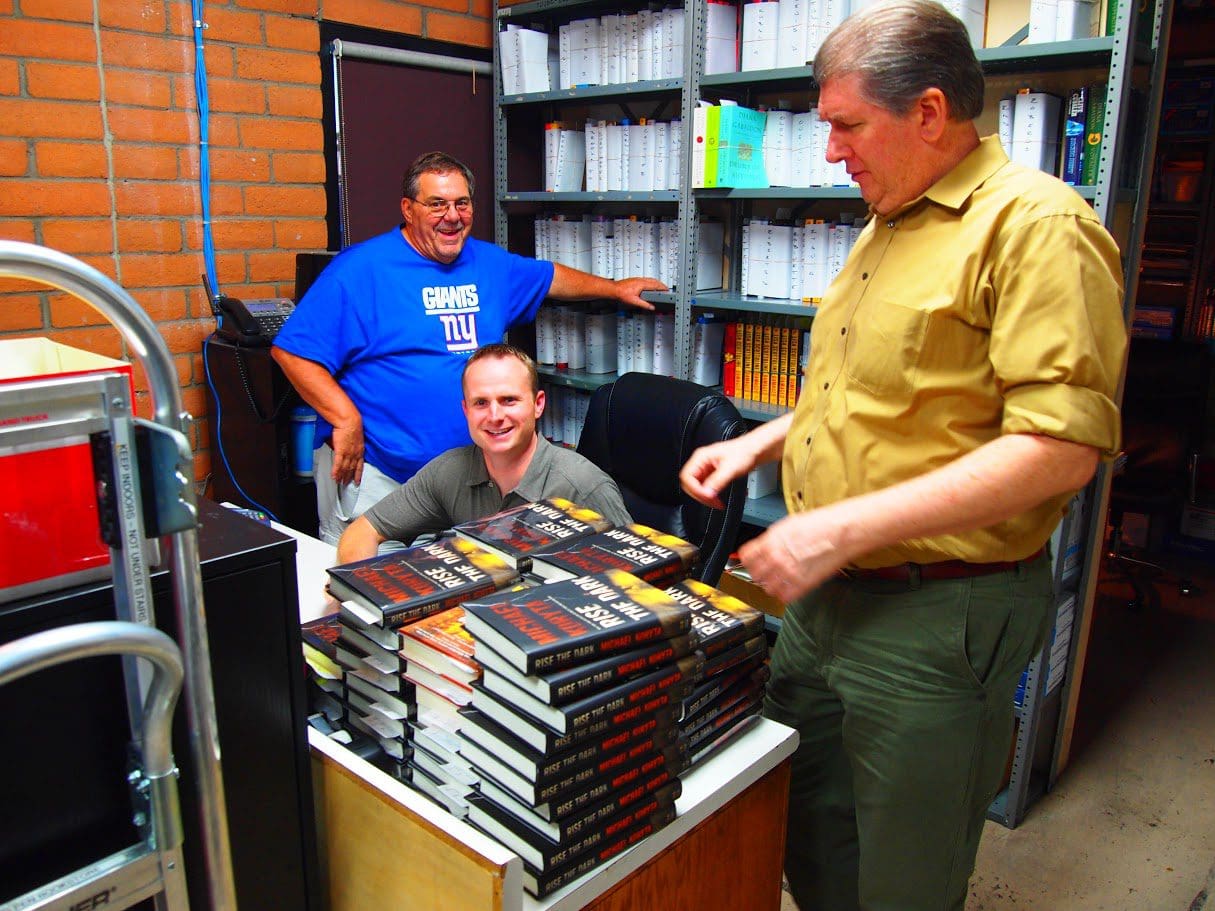 Patrick Millikin showing Rise the Dark.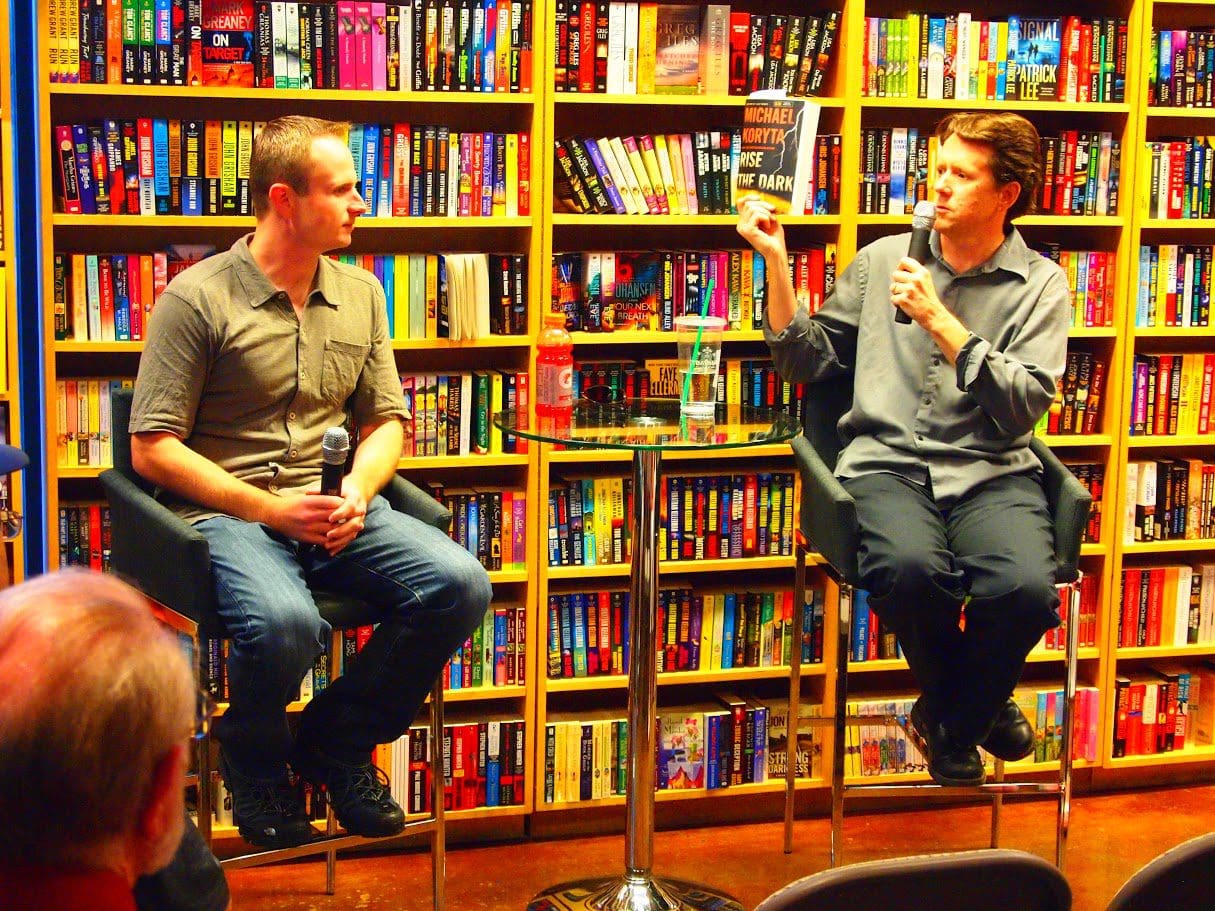 Michael Koryta addressing the audience.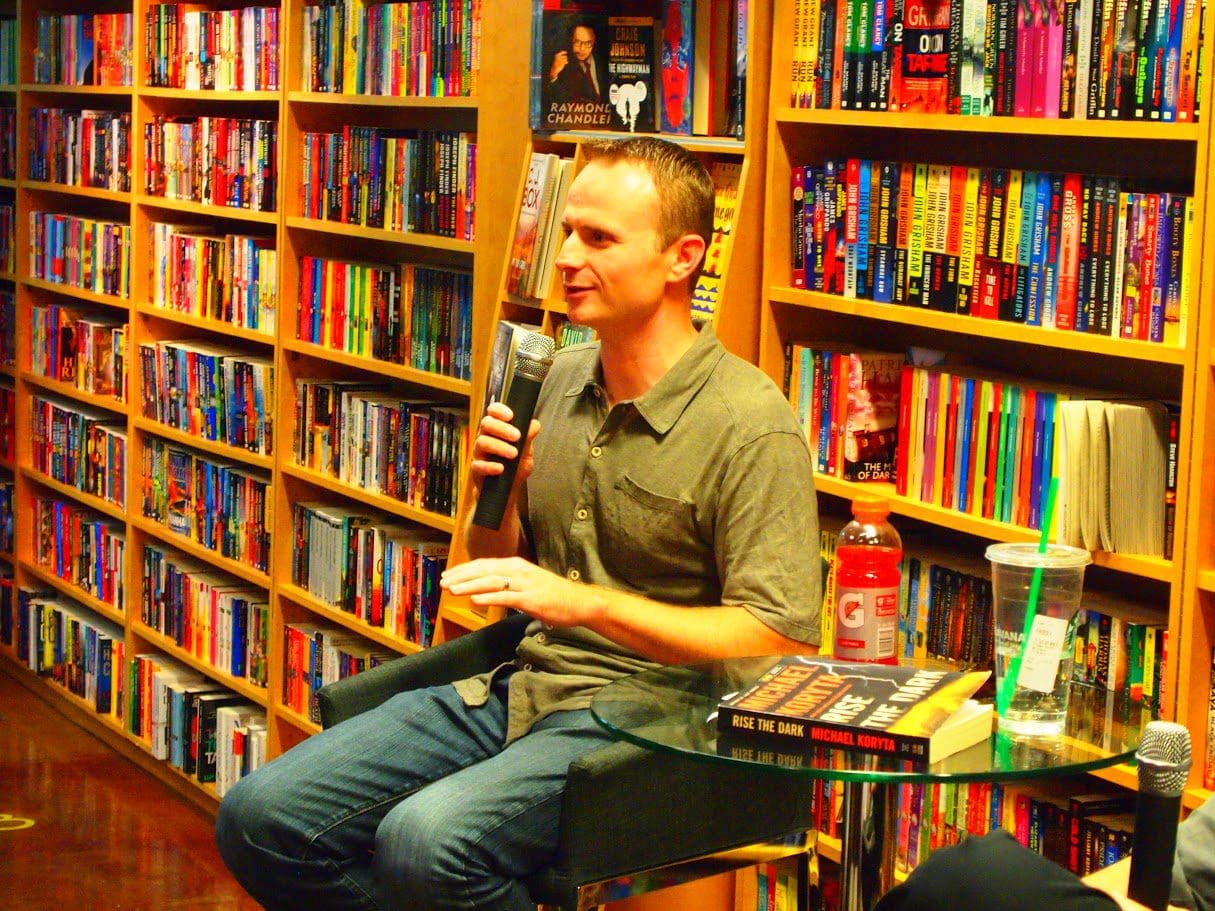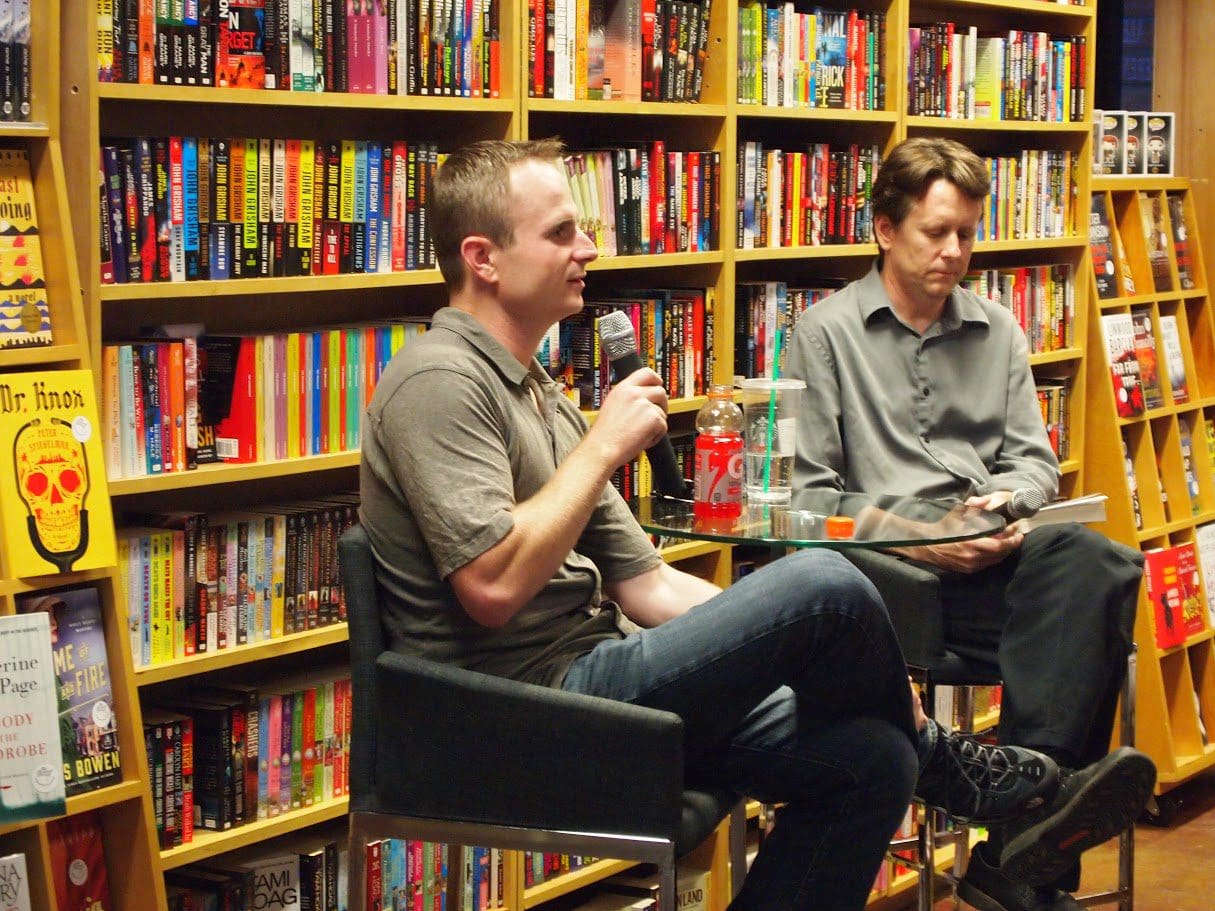 And, don't forget, you can get signed copies of Rise the Dark through the Web Store. https://bit.ly/2blguR3