There's so much to mention in Charles Finch's recent USA Today review of Caleb Carr's Surrender, New York.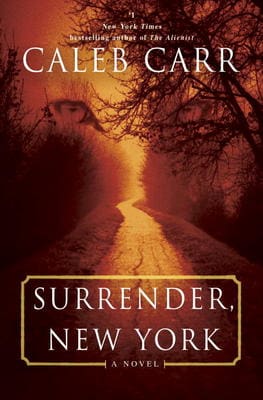 Here's the review. https://usat.ly/2bPQ7TR
I could mention all of Charles Finch's Charles Lenox mysteries. https://bit.ly/2c0366H
Home by Nightfall is his 2015 mystery, and The Inheritance will be out in November.
Or, we could talk about Finch's references to Sherlock Holmes. Here, references to Sherlock Holmes often bring up Laurie R. King. She'll be appearing here October 1 to talk about two books, Mary Russell's War, and Echoes of Sherlock Holmes. https://bit.ly/2bJylPl
With mystery readers, you never know where one book review will take you.