Michael Koryta appears at the Poisoned Pen at 7 PM on Thursday, Aug. 18 on his book tour for Rise the Dark.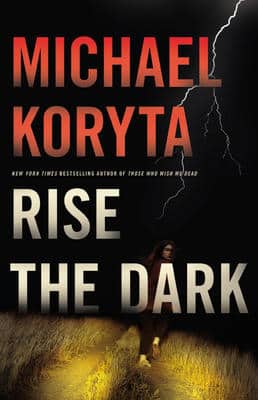 But, before he appears here, he appeared at Yankee Stadium to throw out the first pitch. This article appeared in Shelf Awareness on July 1.
Image of the Day: Michael Koryta, Bronx Bomber
photo courtesy New York Yankees
On Tuesday night, suspense author Michael Koryta threw out the ceremonial first pitch at Yankee Stadium before the game against the Texas Rangers. (Shelf Awareness judged it a strike!) He also signed copies of his most recent book, Last Words (Little, Brown), and some 10,000 fans were given cards for downloading an e-book version of Koryta's The Last Prophet, the first e-book promotion of its kind in major league sports.
Now, Koryta will be here at the store pitching to readers. If you'd like a signed copy of Rise the Dark, you can purchase it through the Web Store. https://bit.ly/2blguR3