Keith McCafferty, author of Buffalo Jump Blues, will be joining Frederick Ramsay, author of Danger Woman, at The Poisoned Pen, today, Sat., July 9 at 2 PM. It's probably a little late for most of you to make it.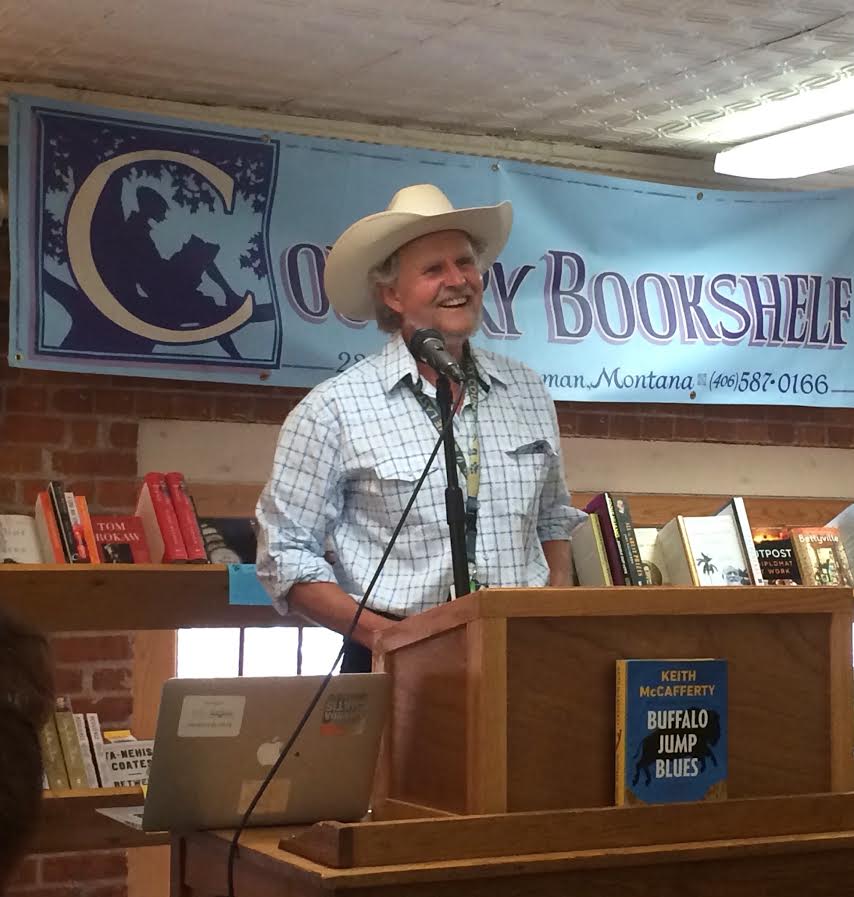 Keith McCafferty is the survival and outdoor skills editor of Field & Stream, and the author of The Royal Wulff Murders, The Gray Ghost Murders (recommended by Oprah's Book Club), Dead Man's Fancy, and Crazy Mountain Kiss, which won the Western Writers of America 2016 Spur Award for Best Western Contemporary Novel. Crazy Mountain Kiss also has been chosen as a finalist for the High Plains Award for the Novel and the Nero Award for Best Mystery. Buffalo Jump Blues, his fifth Sean Stranahan novel, released last week, has been awarded starred reviews from Booklist and Kirkus, as well as recommendation for best summer books in Oprah Winfrey's "O" Magazine. Winner of the Traver Award for angling literature, Keith is a two-time National Magazine Awards finalist. He lives with his wife, cat, and, as a wild bird rescue volunteer, various feathered friends, in Bozeman, Montana.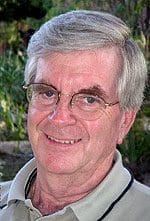 Dr. Frederick Ramsay was born in Baltimore, the son of a respected teacher researcher and scientist. He graduated from Washington and Lee University in Virginia and received his doctorate from the University of Illinois. After a stint in the Army, he joined the faculty of the University of Maryland, School of Medicine, where he taught Anatomy, Embryology and Histology; engaged in research and served as an Associate Dean. During this time he also pursued studies in theology and in 1971 was ordained an Episcopal priest. He is now retired from full-time ministry and writes fiction.
Dr. Ramsay is the author of several scientific and general articles, tracts, theses, and co-author of The Baltimore Declaration. He is an iconographer, an accomplished public speaker and once hosted a television spot, Prognosis, on the evening news for WMAR-TV, Baltimore. He currently lives in Surprise, Arizona with his wife and partner, Susan.
Danger Woman is the third of Dr. Ramsay's books to be set in Botswana.
Intrigued? I know it's a little late to tell you about the books, but it's not to late to buy signed copies. Check out the Web Store. https://store.poisonedpen.com