Debut author Gina Wohlsdorf will join Rachel Howzell Hall at The Poisoned Pen on Tuesday, June 21 at 7 PM. Gina's debut novel, Security, is set at a glamorous resort called Manderley. She agreed to be put In the Hot Seat so you could meet her.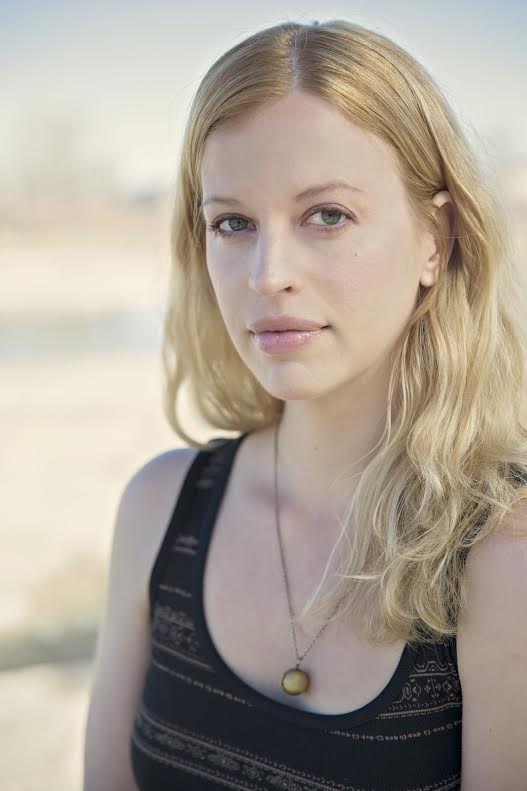 Congratulations, Gina, on your debut novel. Because it is a debut, our readers will want to meet you.  Please introduce yourself.
Hello, Poisoned Penners! I grew up in North Dakota, graduated from Tulane University, worked at bookstores in 4 states, taught English in the south of France, earned an MFA at the University of Virginia, and wrote the whole time.
I've seen way too many horror movies. I love Mexican food. Pugs are probably my favorite thing on the planet; if I happen to pet one, my whole day is better.
I'm (charmingly?) scattershot at introducing myself.
Tell us about the Manderley Resort.
It's the most opulent, luxurious, beautiful hotel you've ever seen, built on a flawless stretch of Santa Barbara beach. With service unmatched and safety guaranteed, you'll leave all the worries of your life behind. I promise.
A fifty-by-fifty-yard hedge maze out front will entertain the adventurous – but please skip it if you're at all claustrophobic. The rows are somewhat narrow, the correct path is hard to find, and there are all those red roses, with their sharp thorns.
The pool is an ecological wonder – a former underwater cave, it's primarily lit with phosphorescent algae. Not recommended for children, of course, as the naturally occurring rock is unforgiving of falls.
And inside? Twenty floors of pure bliss – or, excuse me, nineteen. The twentieth floor is off-limits to all but security staff. Excuse me again, eighteen floors. There is no thirteenth floor at Manderley. Bad luck, you know . . .
Tell us about Security, without spoilers.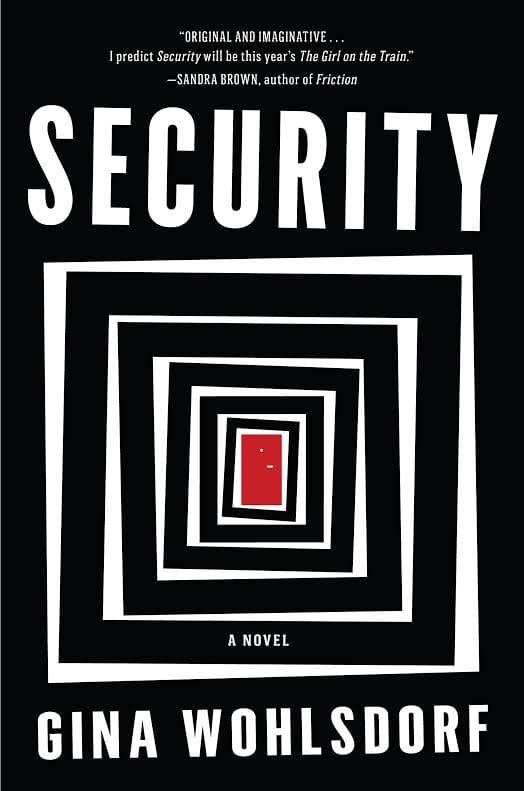 Security is the story of a luxury hotel getting ready for its grand opening. A skeleton crew staff is putting the finishing touches on every detail so the gala later this week will be the talk of Los Angeles. A skittish maid is counting toilet paper on the second floor. The manager is up to no good in his office. The head chef is reading his underlings the riot act.
Their boss is holding it all together, barely, until a man from her past arrives and throws her whole night into turmoil.
And unbeknownst to all of them, The Killer is cleaning blood off his hands in Room 717. Masked, immense, and unrelenting, he hunts them down one by one.
Who will live, who will die, and just who is telling the story?
What made you decide to write?
I was an insomniac as a kid. I didn't like to dream asleep; I much preferred to do it awake. So I'd sit up at my little pink desk and write stories on the backs of my father's mimeographed English quizzes that he had by the pileful in our house.
I wrote a memoir at age 11, and yes, I too find that hilarious. I started trying novels in junior high, kept trying through high school, and could never finish one — until I finished one at age 22. I was hooked. I never really stopped after that.
I read a few reviews of Security that hinted as to who the reviewers were reminded of when they read Security. But, what authors do you feel influenced you?
Stephen King. As a teen, I read everything he wrote.
Daphne du Maurier and Shirley Jackson, the grand masters of haunted places populated by haunted people.
And, out of left field, Alain Robbe-Grillet, a French modernist from the mid-twentieth century, who wrote an entire first-person novel called Jealousy in which the pronoun "˜I' does not appear once. Jealousy is such a mind-bend — can't recommend it enough.
Now, I'm going off-topic. Hypothetically, you have the money to live any place you want. You can't pick Denver. Where would you live, and why?
Fortunately, a lot of places qualify, so I'll just tell you what it looks like.
I'm near the beach; it's walking distance but not right outside my door. There's a really good coffee house in walking distance, too, and several restaurants that serve excellent soup. Several others serve excellent Mexican food. Snowy winters happen, but they are short and – this is important – not North Dakota brutal.
Where do you take friends when they come to visit?
In Denver? Tattered Cover. It's embarrassing, but most of my friends know that my idea of a good time is a book store. I'm so in the right line of work.
Describe yourself in 5 words or phrases.
How about song lyrics?
1) I swim for brighter days, despite the absence of sun
2) Love is not a victory march, it's a cold and it's a broken Halleluja
3) Imagine no possessions
4) I don't care if they eat me alive, cuz I've got better things to do than survive
5) I've got a long way to run
What's on your TBR (To Be Read) pile right now?
Descent by Tim Johnston. I'm halfway. I stopped to revise my second book for Algonquin, and it's killin' me — the suspense!
Arcadia by Lauren Groff. I've heard so many amazing things about her.
Nocturnes by Kazuo Ishiguro. The word "˜genius' gets tossed around a lot. But he's a genius.
Better by Atul Gawande. I'm in the middle of this one too, but here I'm progressing. I can read nonfiction, but not fiction, while writing fiction. Gawande's writing is a clinic in clarity.
Thank you, Gina! (I liked your answer with song lyrics. I may have to adapt that for future interviews.)
As I said, Gina Wohlsdorf will be at the Pen on Tuesday, June 21 at 7 PM. But, Security is already available through the Web Store if you'd like a copy. https://bit.ly/1t5fk0W