I've known JT Ellison for a few years. We run into each other most years at the Southern Kentucky Book Fest. Now, you have the chance to meet her, Wednesday, June 16 at 7 PM, when she appears at The Poisoned Pen with Heather Gudenkauf. JT is on book tour with her latest book, Field of Graves. And, she was kind enough to answer interview questions, to spend a little time In the Hot Seat. Thank you, JT.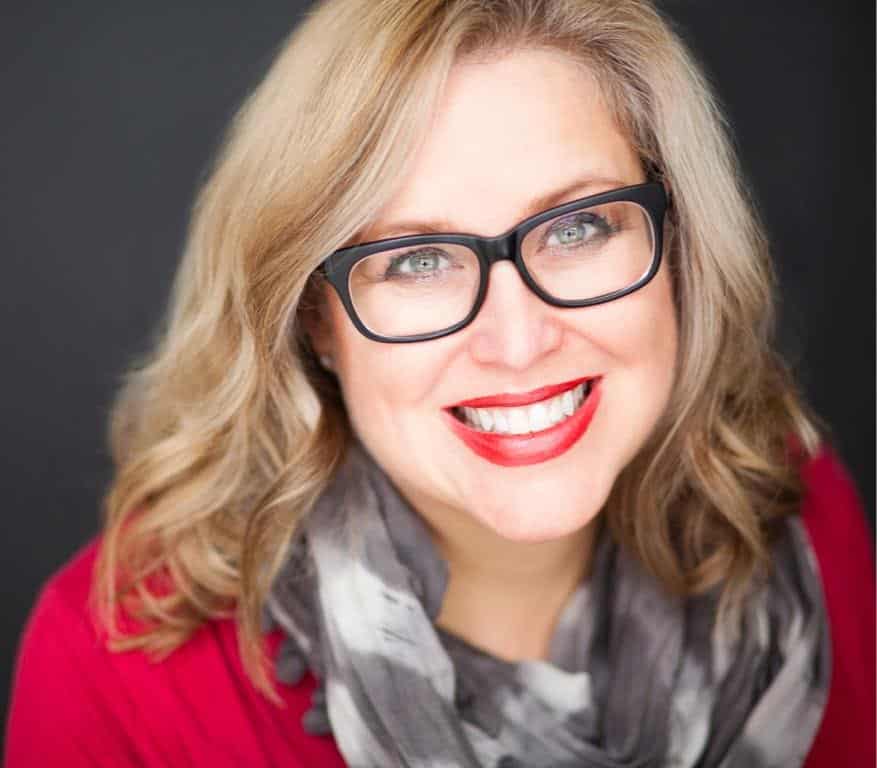 J.T., welcome to the The Poisoned Pen's blog. Would you introduce yourself to our readers? Tell us about yourself.
Thanks for having me! Let's see, I've been writing thrillers for a decade now, and have 13 books published under my own name, and also co-write with the divine Catherine Coulter. I'm a wine junkie (see https://thewinevixen.com) and love golf and yoga. And kittens""""I have twin girls, silver mackerel tabbies, who are an absolute hoot. I love to travel and have been married for over 20 years to the love of my life. I live in Nashville, which is one of the best literary cities in the country. I also co-host a literary television series called A Word on Words, which was started over 40 years ago by the esteemed John Seigenthaler. Needless to say, I'm juggling a lot of balls, but I'm having a blast!
Why did you become a writer?
I've always been a writer, so that wasn't a conscious choice. But after a college professor told me I wasn't good enough to be published, I quit, went in a different direction, working in the White House and Department of Commerce before swerving into aerospace marketing. But the bug wouldn't leave me alone, and after we moved to Nashville, I discovered John Sandford, and three books into the Prey series decided I was going to give it another try. That book eventually became FIELD OF GRAVES. So as to why""""I couldn't stop myself, really. I was compelled, called, driven to it by the muse.
Field of Graves takes readers back to Nashville. I have all kinds of questions, but here's the most important one. Let's start with an introduction to your characters since it seems as if you've brought them together. Tell us about these people, please, with a brief summary of the book.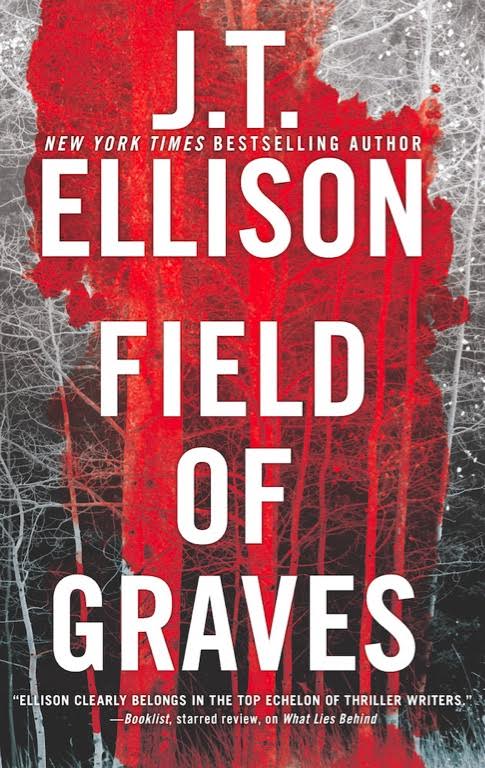 So FOG, as we call it, was my first full-length novel. I landed an awesome agent with it, but it didn't sell, so I put it in a drawer and moved on to the next book in the series, which did sell, and kicked off my career. Last year, I revisited it and realized it wasn't half bad. I did a full editorial on it, and it stands now as the prequel to the series.
This book introduced Nashville homicide lieutenant Taylor Jackson, and medical examiner Dr. Samantha Owens, and the whole cast of characters from the Taylor series, including Dr. John Baldwin, FBI profiler extraordinaire. It is the story of how Taylor and Baldwin met, how Taylor got her scar, all set against the backdrop of a killer who is trying to create his own apocalypse.
Taylor Jackson is a fabulous character to write. She's the warrior goddess of Nashville, half cop, half rock star, and my own personal Athena. Sam Owens is her best friend, the lodestone of the series, the conscience, so to speak. They're quite a pair. Add in Baldwin, and all sorts of mayhem ensues.
Tell us about Nashville as a setting.
It's the perfect backdrop—we have it all, from gangs to debutantes. The city has a rich history, and it's a beautiful southern town. We're growing very quickly right now, so there are all the attendant problems with a city breaking out of its long-held boundaries. I wanted to show the city we live in, not the one seen on the news or the awards shows.
Can you give us a hint about the next book to be released?
Next in line is THE DEVIL'S TRIANGLE, the fourth "Brit in the FBI" novel with Catherine, coming March 14. It's a crazy ride! I'm also working on a secret project (I'm always working on a secret project) and the fifth installment of the Sam Owens series, ALL FALL DOWN. No release date for that one yet, sometime next year, I'm sure.
Let's go off topic. If friends come to visit, what's your favorite place to take them?
We have a few awesome restaurants that we frequent, so there would definitely be food involved. We take people to Cheekwood Gardens, a brilliant botanical garden in west Nashville; to downtown Franklin, for the cool shops and great food. And golfing, of course! We have a pretty low key life here.
We're going to turn the tables here. How would Taylor Jackson describe you?
Oh, that's totally unfair! She'd see me as quiet, loyal, and tall. I think she'd like being able to look me in the eye. We share some odd biographical details, so I think we'd have a lot in common.
Bucket list. Everyone has one, either in their head or on paper. What's next on your list? What do you hope to do soon?
American travel, actually. I want to go to Yosemite, and Yellowstone, the Black Hills and Montana, go back to Kennebunk, Maine and stay for a bit. I love the Northeast; I'd dig a summer trip to the Cape or Martha's Vineyard or Nantucket.
What were the last books you recommended?
I do book recommendations every month in my newsletter, so this one had Harlan Coben's Fool Me Once (it did, twice); Don't You Cry by Mary Kubica, Tosca Lee's The Progeny, and Deep Work by Cal Newport. I literally just finished Claire Mackintosh's I Let You Go "" wow, what a great book—and Alan Furst's A Hero Of France.
What's on your TBR (To Be Read) pile right now?
Several blurb books, plus I'm really looking forward to Victoria Schwab's This Savage Song, but I'll probably dive into Eligible by Curtis Sittenfeld or Truly, Madly, Guilty by Liane Moriarty—she's one of my favorite. Oh, and Before the Fall, by Noah Hawley and Forgive Me, by Daniel Palmer… Lord, I have a few lined up, don't I? True confession, there's 640 books on my Goodreads TBR… Yikes!
Thanks so much for having me, this was fun!
It was fun, JT. Thanks for sitting In the Hot Seat for us.
As I said, JT Ellison will be at The Poisoned Pen on Wednesday, June 16 at 7 PM. She'll discuss and sign Field of Graves and Heather Gudenkauf will sign Missing Pieces. If you can't be here that night, you can pre-order a signed copy of Field of Graves through the Web Store. https://bit.ly/1sqaefy