I have fun pictures to share of Nevada Barr's appearance at The Poisoned Pen. She's on book tour for Boar Island. What's even more fun, though, is the Livestream event. You'll really want to check it out. https://livestream.com/poisonedpen/events/5229347
It these pictures are any indication, it was a fun event.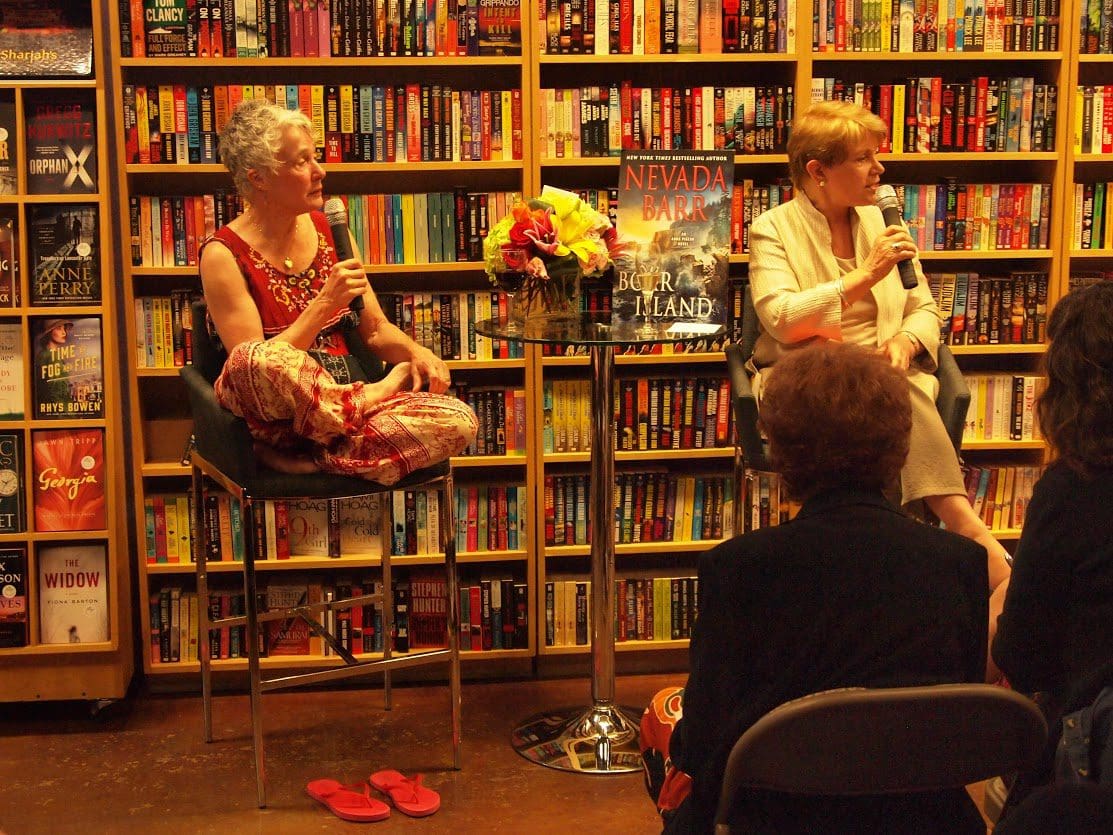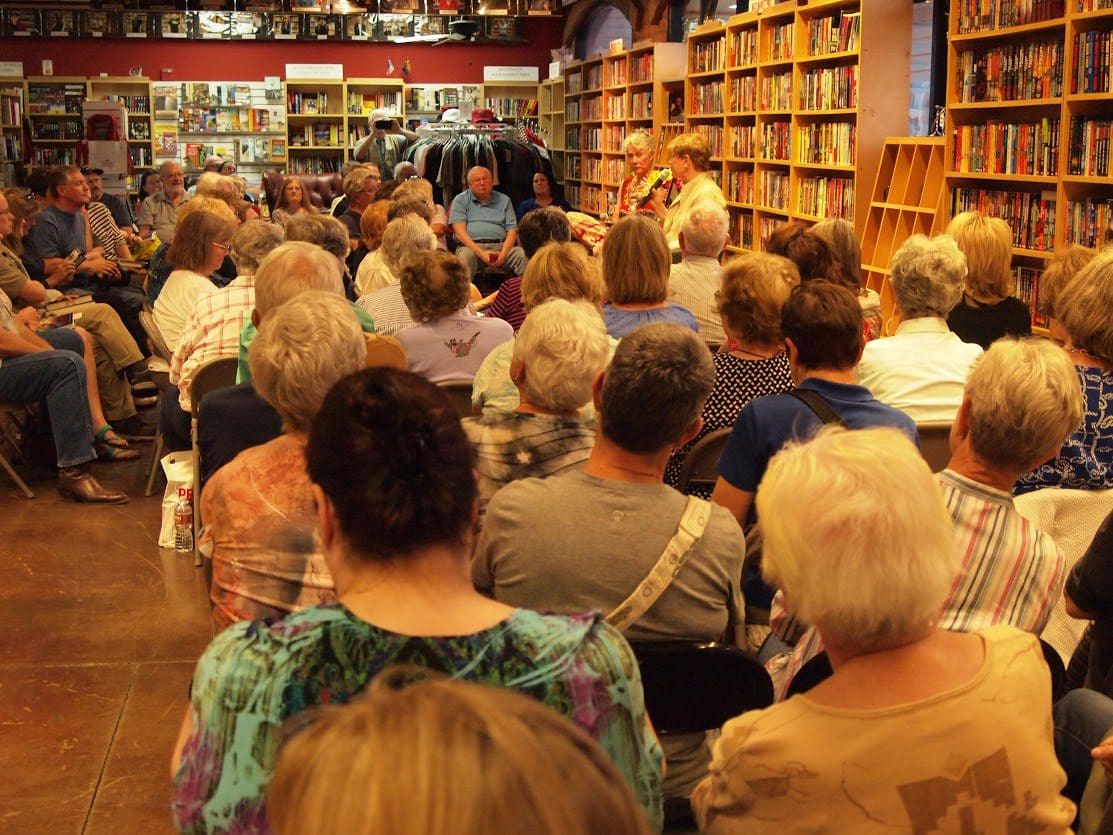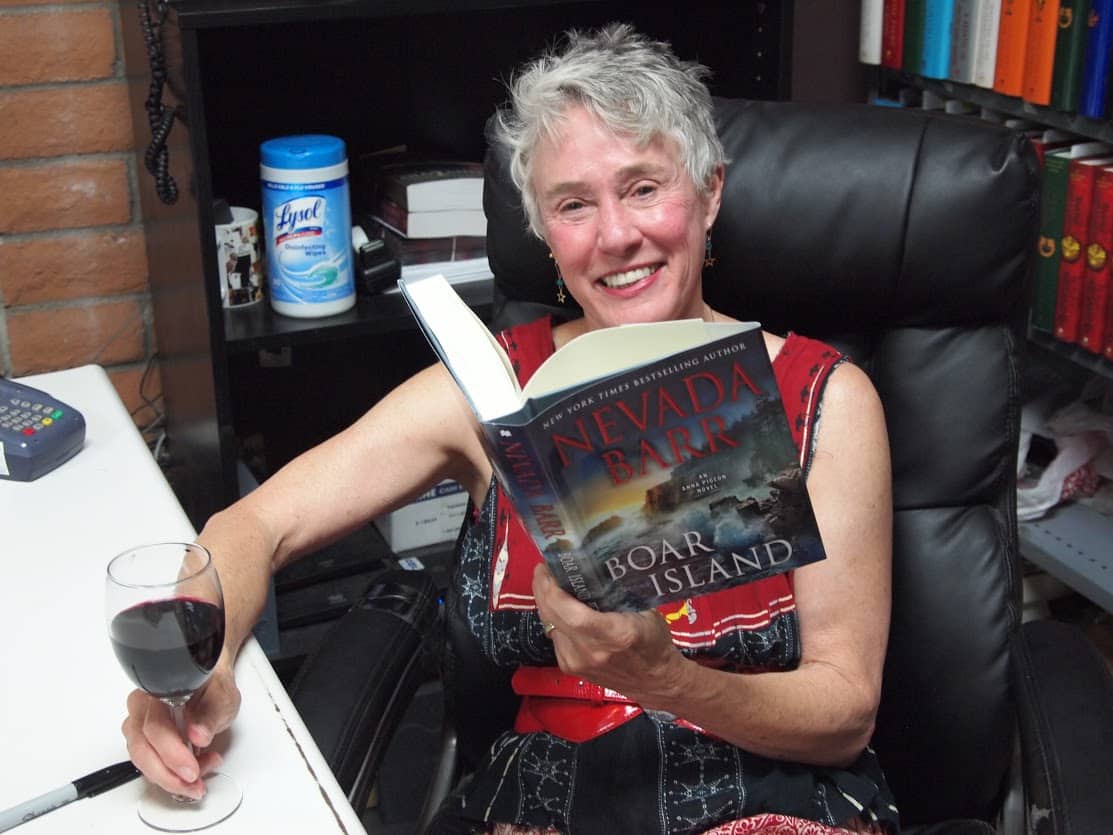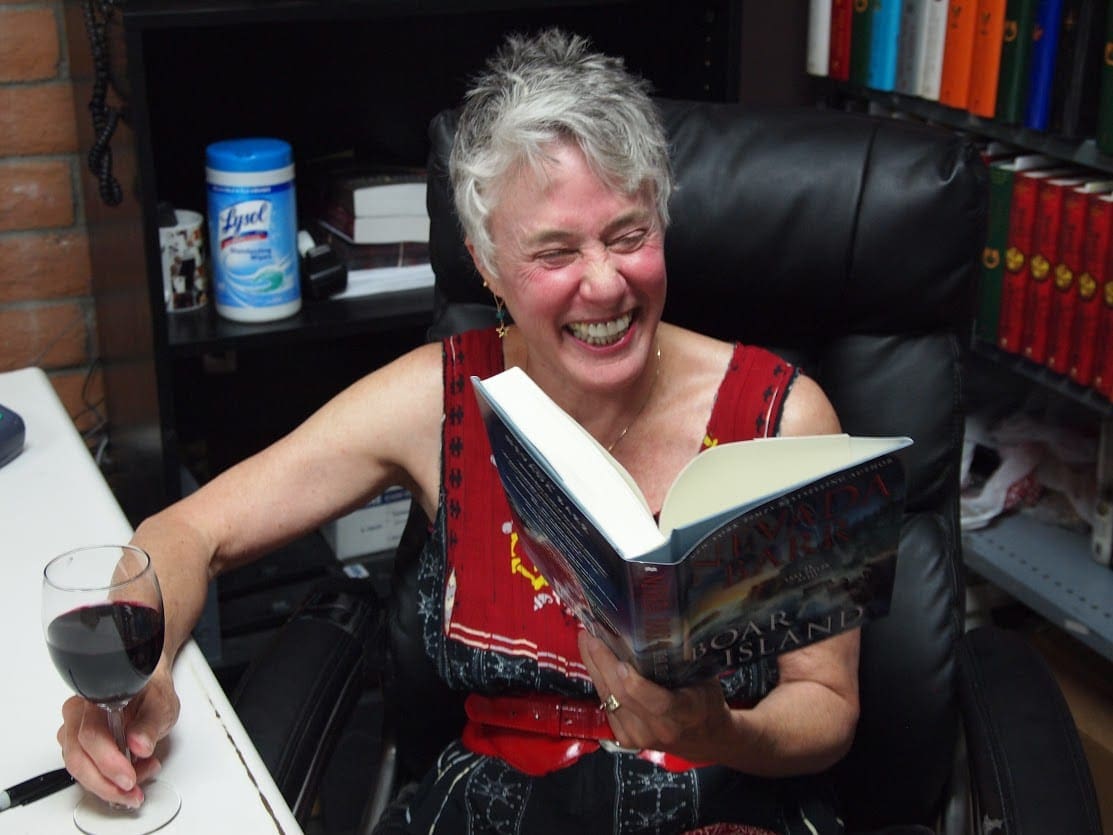 Of course, you can order a signed copy from The Poisoned Pen. https://bit.ly/22g4Mbo
Our copies come with a "Welcome to Boar Island" postcard with scenes of the site in Acadia National Park, the site of this Anna Pigeon novel.