Robyn Carr will be at The Poisoned Pen on Thursday, May 5 at 2 PM to discuss and sign her new book, What We Find. Because Robyn might be new to some readers, I put her in the hot seat to ask some questions.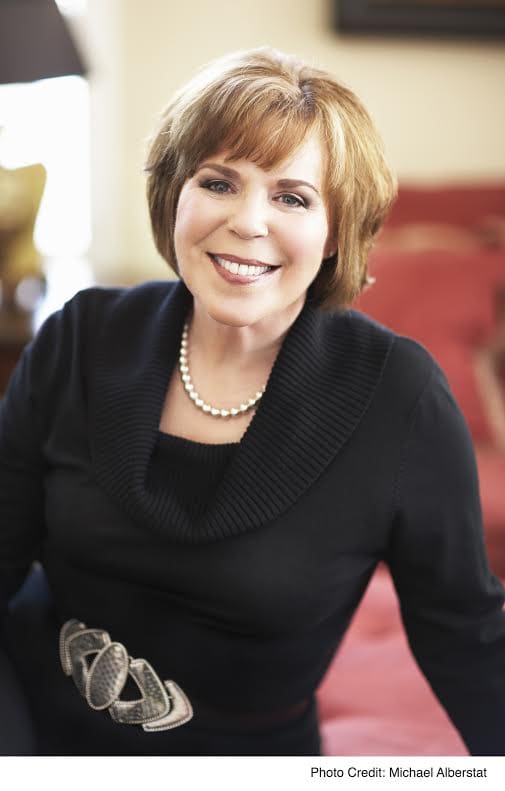 Robyn, you may be new to some of our Poisoned Pen blog readers. Please tell us about yourself.
I've written 54 novels, most of them contemporary romance and women's fiction and have been writing for 40 years. I started my career as a young woman writing historical novels—before ebooks and Google and, yes, before computers.
Why did you turn to writing?
I was a young military wife with two small children, held captive in a small apartment while my husband went off to fly helicopters and jets in the Air Force. I was reading romances by the stack and wondered if I could write one. With kids in diapers, I tried it and found that making up a story was nearly as consuming and entertaining as reading one. While the kids literally played at my feet I turned my dining room table into an office. From the time I got up until I had to put dinner on the table, I was at it. Three years and three complete novels later, I sold a book and that was it—I was in for the long haul.
You're kicking off a new series with What We Find, the Sullivan's Crossing series. Would you introduce readers to Sullivan's Crossing?
Sullivan's Crossing is a general store surrounded by a campground. It sits on a lake at the base of some of Colorado's most beautiful mountains. Campers escape to Sullivan's Crossing for weekends and vacations—it's a getaway, a place to play and enjoy nature. Specific to this little hideaway are the thru-hikers, those hardy souls who have taken on the Continental Divide Trail—3100 miles of hiking trail that stretches from Mexico to Canada. Long distance hikers have to plan very carefully—they have to know where they can find water, rest, clean up and restock their packs. They frequently mail themselves packages to be opened at stopping points—dry socks, clean t-shirts, supplies from water purifiers to first aid supplies. Sully, the owner and proprietor of Sullivan's Crossing, also runs a post office. And he welcomes the hikers as well as groups and families who vacation there, whether for a weekend or longer. And in his general store he carries everything hikers or rock climbers might need as well as groceries.
Tell us about What We Find, without spoilers.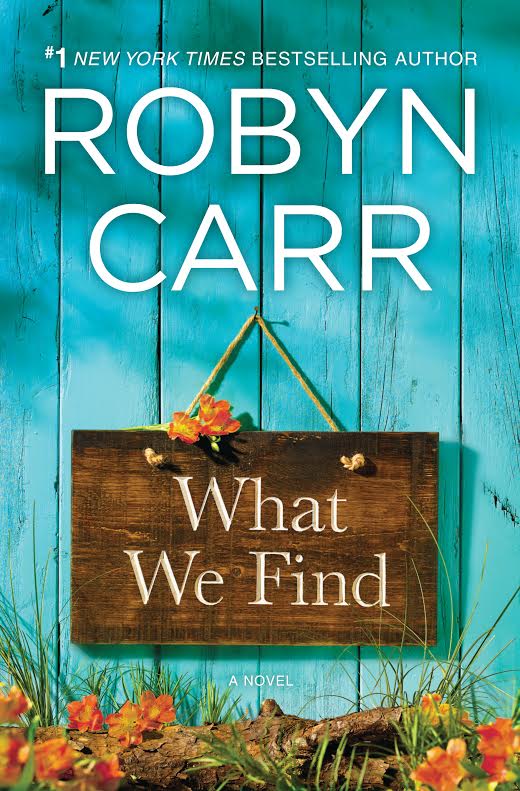 WHAT WE FIND centers on Maggie Sullivan, a talented neurosurgeon whose life is falling apart. The defendant in the wrongful death suit and on the verge of losing her practice, she decides to take a much-needed break and recharge at the campground and country store that have been owned and operated by her father's family for generations. But things at Sullivan's Crossing aren't as simple as she had hoped. Her father has a heart attack and a brief affair with a hiker on the property suddenly has strings attached. And even though she's only hours away from her practice, the lawsuit and her professional troubles are still looming. With her life and relationships shifting around her, Maggie finds herself at a crossroads—can she hold onto the life she's fought so hard to build or is it worth the risk of changing course and possibly losing everything?
You wrote for 30 years before landing on the New York Times Bestseller List, and eventually you had eleven #1 bestsellers. What do you remember about the first time you learned one of your novels hit number one?
Well, I was completely stunned! But even more significant in my memory was the very first time I landed on the New York Times list. It was A Virgin River Christmas and I think it came in at #32. When I heard, I couldn't breathe for a moment. And then I thought, "Now I can die a happy woman!" I had no idea there was more to come!
Can you give us a hint as to the next book in this series, or the next book to be released?
The next Sullivan's Crossing book will be out in about a year and I'm not giving anything away. Not yet, anyway. But the next book I'm releasing is titled The Life She Wants. It's women's fiction and revolves around Emma Shay, a young woman who goes home to rebuild her life after scandal and loss has left her broke, alone and emotionally whipped. There she encounters her ex best friend, the only person willing to give her a job—cleaning houses. Emma, who not long before employed a housekeeping staff is now doing the cleaning. It's been called a rags to riches to rags story as Emma is in search of the life she wants.
You were named the winner of the 2016 Nora Roberts Lifetime Achievement Award. What authors have influenced you?
When you get down to it, every author influences me. Reading is not only my passion but my job. Early in my career I was greatly influenced by Rosamund Pilcher, Pat Conroy, John Irving, LaVyrle Spencer, Anya Seton.
You and your husband have certainly traveled. What's the most beautiful place you've ever visited?
We thoroughly enjoyed Scotland. I personally love England and we're very smitten with Maui, especially when the whales are there!
If friends come to visit, where's your favorite place to take them?
We live in a suburb of Las Vegas and a mile from our home is a great shopping and dining district—where we're known to meet friends and our grown kids. We usually take visitors to see Hoover Dam and then a bite to eat at one of our favorite local restaurants. If they want to go to the casinos, we loan them a car!
What were the last books you recommended?
Me Before You by Jojo Moyes, The Rosie Project by Graham Simseon, If You Only Knew and The Best Man by Kristan Higgins and The Nightingale by Kristin Hannah.
Thank you, Robyn, for taking time for the interview.