Matthew Quirk, author of Cold Barrel Zero, recently appeared at The Poisoned Pen. He and Barbara Peters are not really watching TV in the picture below.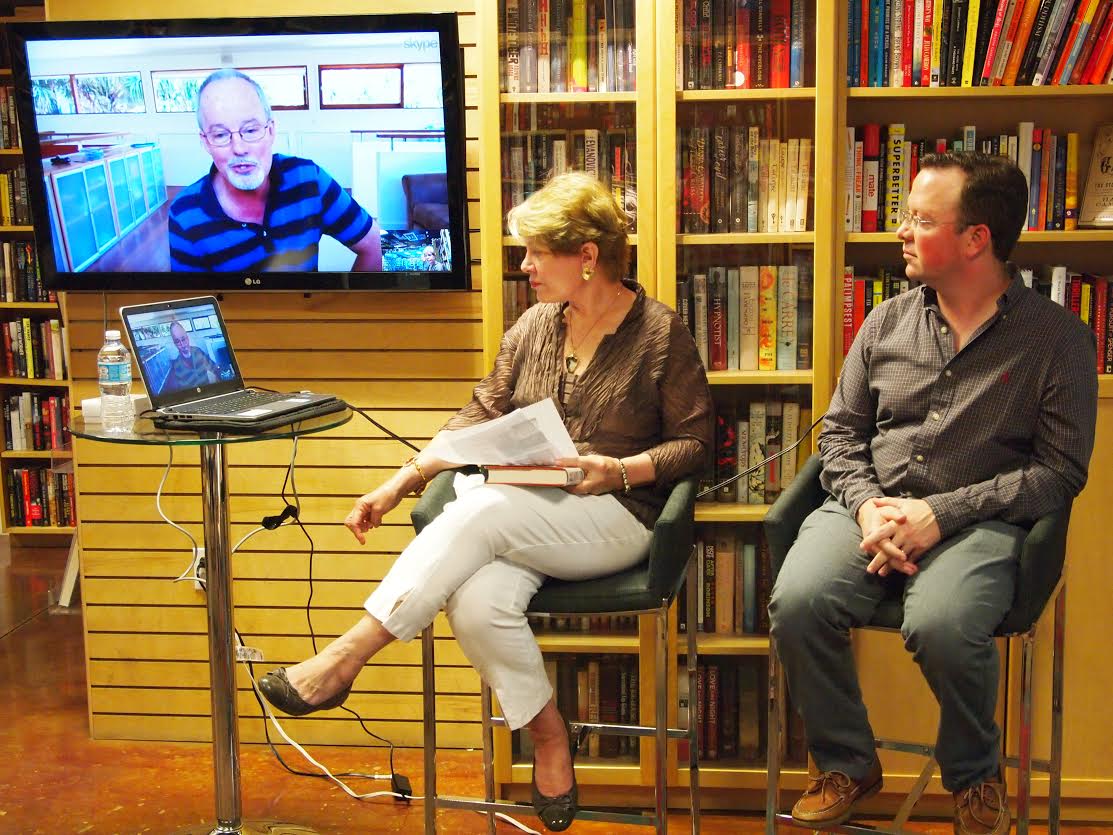 Michael Robotham SKYPEd in for the event.
Here's Matthew Quirk at The Poisoned Pen.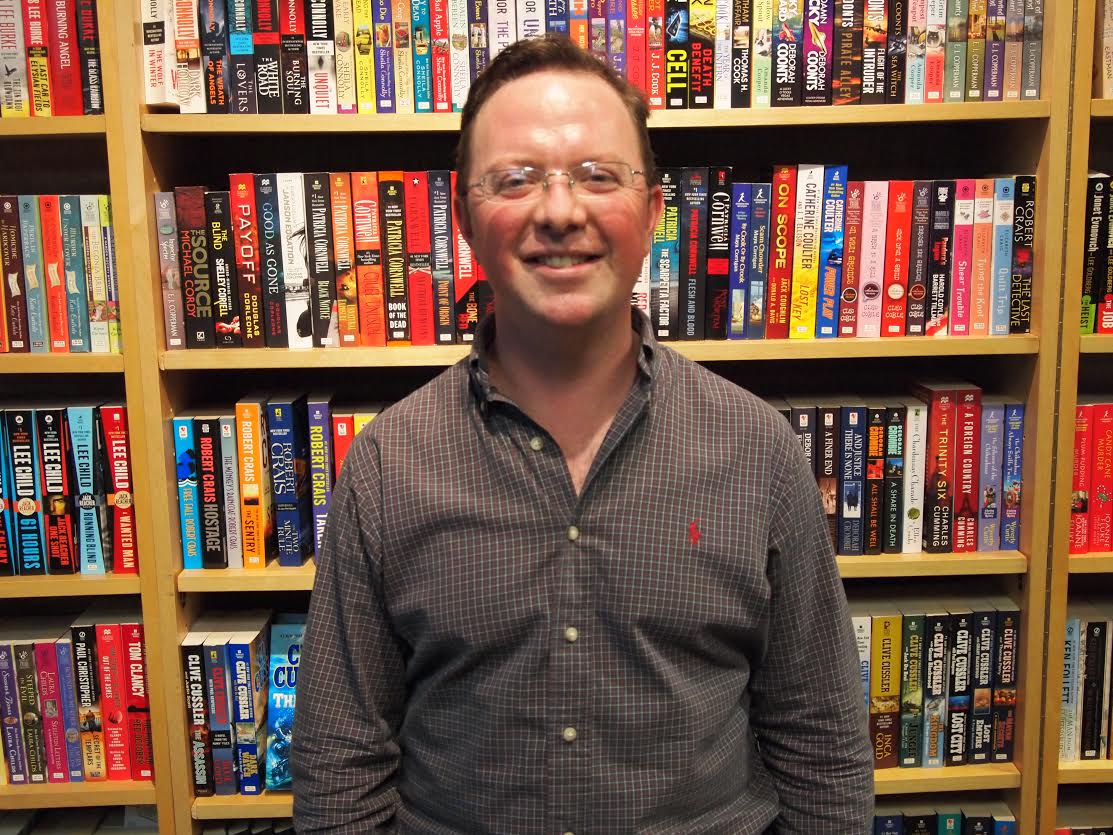 We have signed copies of Cold Barrel Zero available, if you would like one.