Are you as jealous as I am when I can't be at a Poisoned Pen event? We do try to share some of the events through Livestream, and most of them with photos.
Here's Grant Blackwood and James Rollins, authors of War Hawk, with Barbara Peters.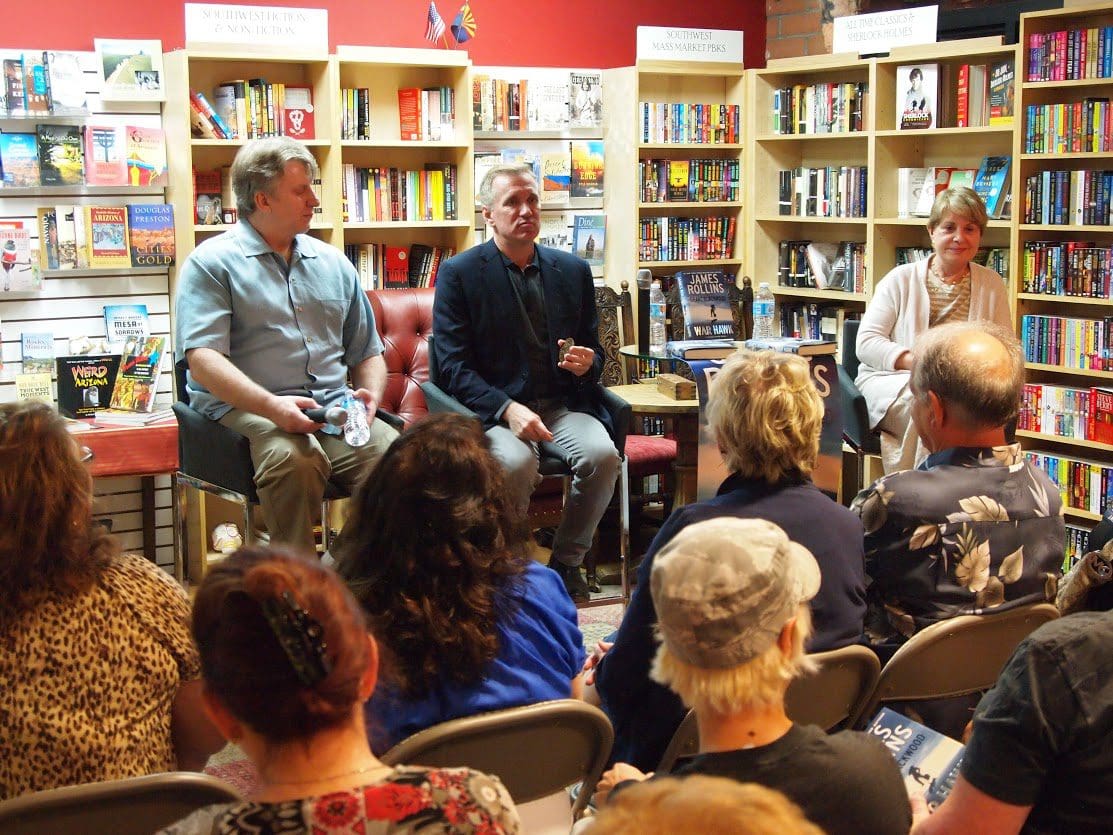 With the audience for the recent event, as they listen to Peters.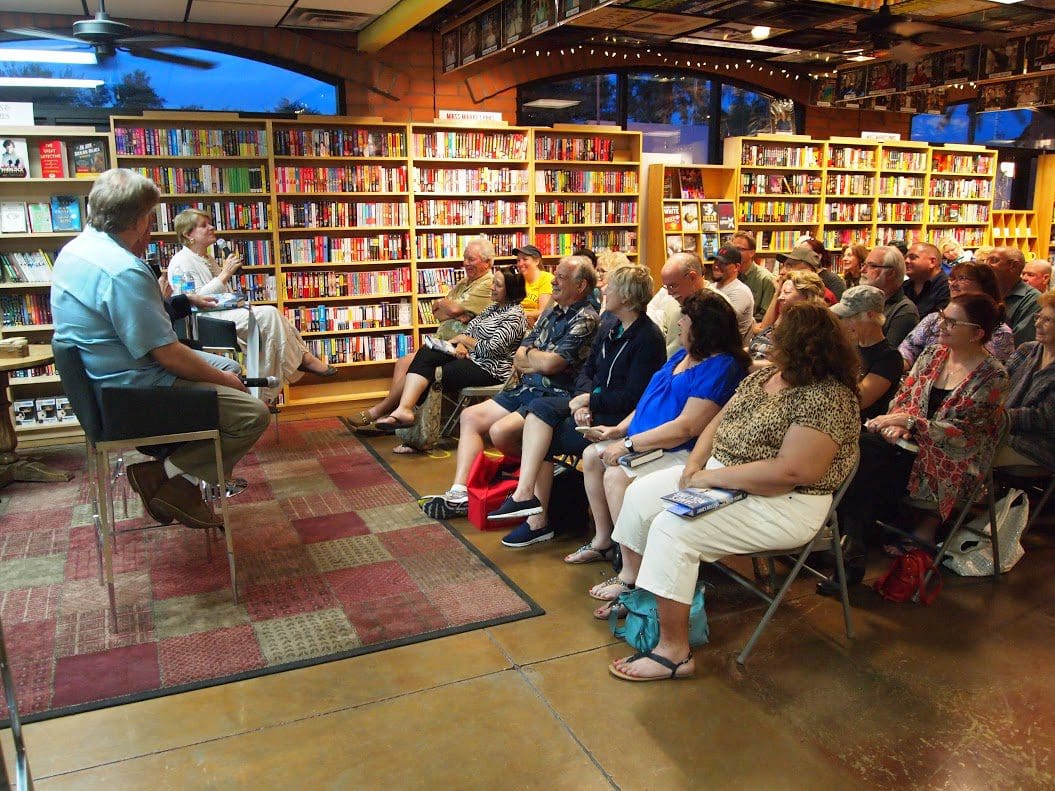 And, the authors in the back room.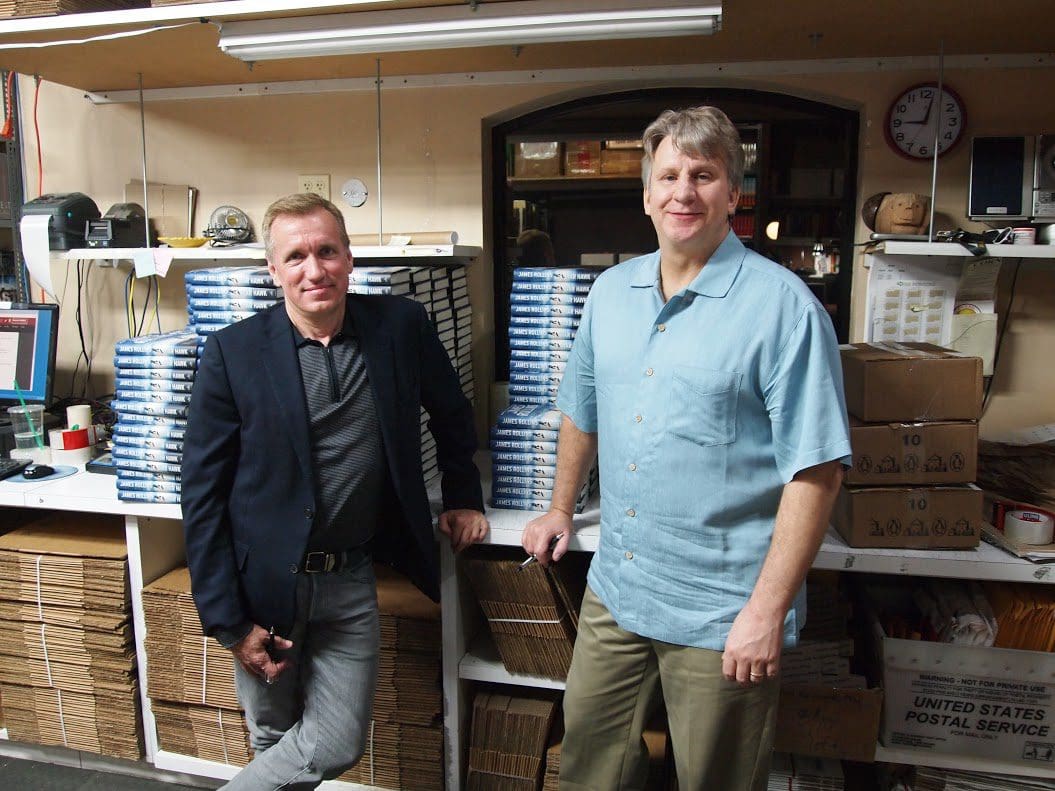 (Wouldn't you like to see that back room sometime?)
If you couldn't be there for the event, don't forget you can watch it via Livestream.
https://livestream.com/poisonedpen/events/5127411
And, you can still pick up a signed copy of War Hawk, along with Kane's dog tag, as long as supplies last. https://bit.ly/1SXFDMc