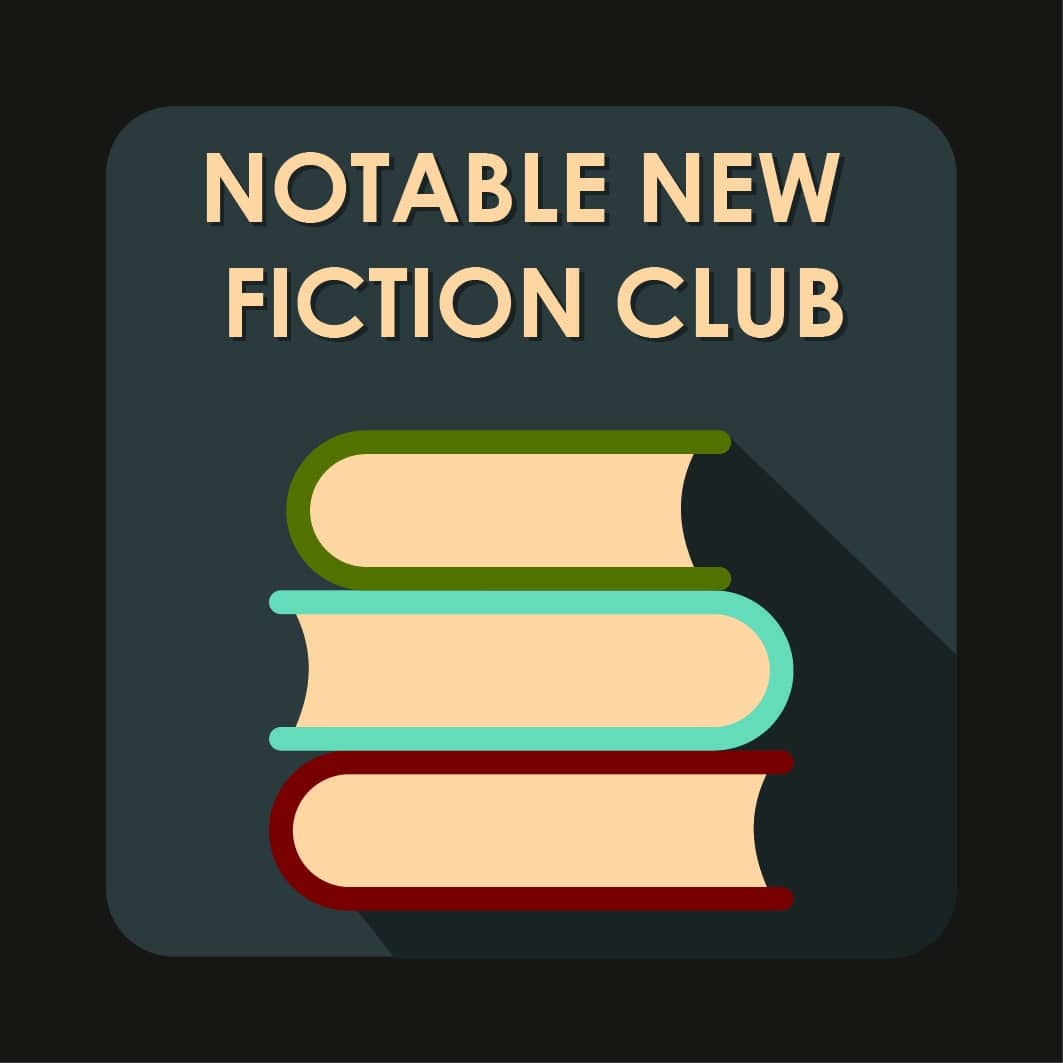 Any significant fiction. It can have a mystery element but is not considered a crime novel. Though we look for new works the Pick can as well be from an established author. Picks are almost always US. You may check new monthly releases on our website or subscribe to our monthly Booknews. One Signed First per Month.
2023
January: Hendrix, Grady. How to Sell a Haunted House
February: Fenkl, Heinz Insu. Skull Water
March: Jones, Stephen Graham. Don't Fear the Reaper
April: Callanan. Liam. When in Rome
May: Franklin, Emily. The Lioness of Boston
June: Torsz, Emma. Ink Blood Sister Scribe
July: Dominic Smith. Return to Valetto.
August: Hoffman, Alice. The Invisible Hour.
September: Angie Kim. Happiness Falls
October: John Scalzi. Starter Villain
November: Kwok, Jean. The Leftover Woman
2022
Jan.: Rollins, James. The Starless Crown
Feb. Cantor, Jillian. Beautiful Little Fools
March: Ferencik. Girl in Ice
April: O'Nan, Stewart. Ocean State sold out
May: Egan, Jennifer. The Candy House
June: Chang, Lan Samantha. The Family Chao
July: Goldman, Matt. Carolina Moonset
Aug: Howard, Catherine Ryan. Run Time
Sept: Riddle, AG. Lost in Time
Oct: Shepherd, Megan. Malice House
Nov: Assadi, Hannah Lillith. The Stars Are Not Yet Bells
December: Meadows, Rae. Winterland (Henry Holt, $27.99).
2021
Jan.: Askaripour, Mateo. Black Buck
Feb. Tarkington, Ed. The Fortunate Ones
March: Cantor, Jillian. Half Life
April: Vlautin, Willy. Night Always Comes
May: Sullivan, Mark. The Last Green Valley
June. Harris, Zakiya Dalila. The Other Black Girl
July: Butler, Nickolas. Godspeed
Aug. Davidson, Ash. Damnation Spring
Sept: Doerr, Anthony. Cloud Cuckoo Land
Oct: Jones, Stephen Graham. My Heart Is a Chainsaw
Nov.: Castle, Jayne. Guild Boss
2020
Jan.: Reid, Kiley. Such a Fun Age
Feb.: Cummins, Jeanine. American Dirt
March: Moore, Graham. The Holdout
April: Ewen, Pamela Binnings. The Queen of Paris
May. Farmer, Jordan. The Poison Flood
June: Pepper, David. The Voter File
July: Farmer, Edward A. Pale
Aug: Davis, Fiona. The Lions of Fifth Avenue
Sept: Lovett, Charlie Escaping Dreamland.
Oct: Hoffman, Alice. Magic Lessons
Nov.: Lemming, Asha. Fifty Words for Rain
Dec. Evans, Richard Paul. The Noel Letters