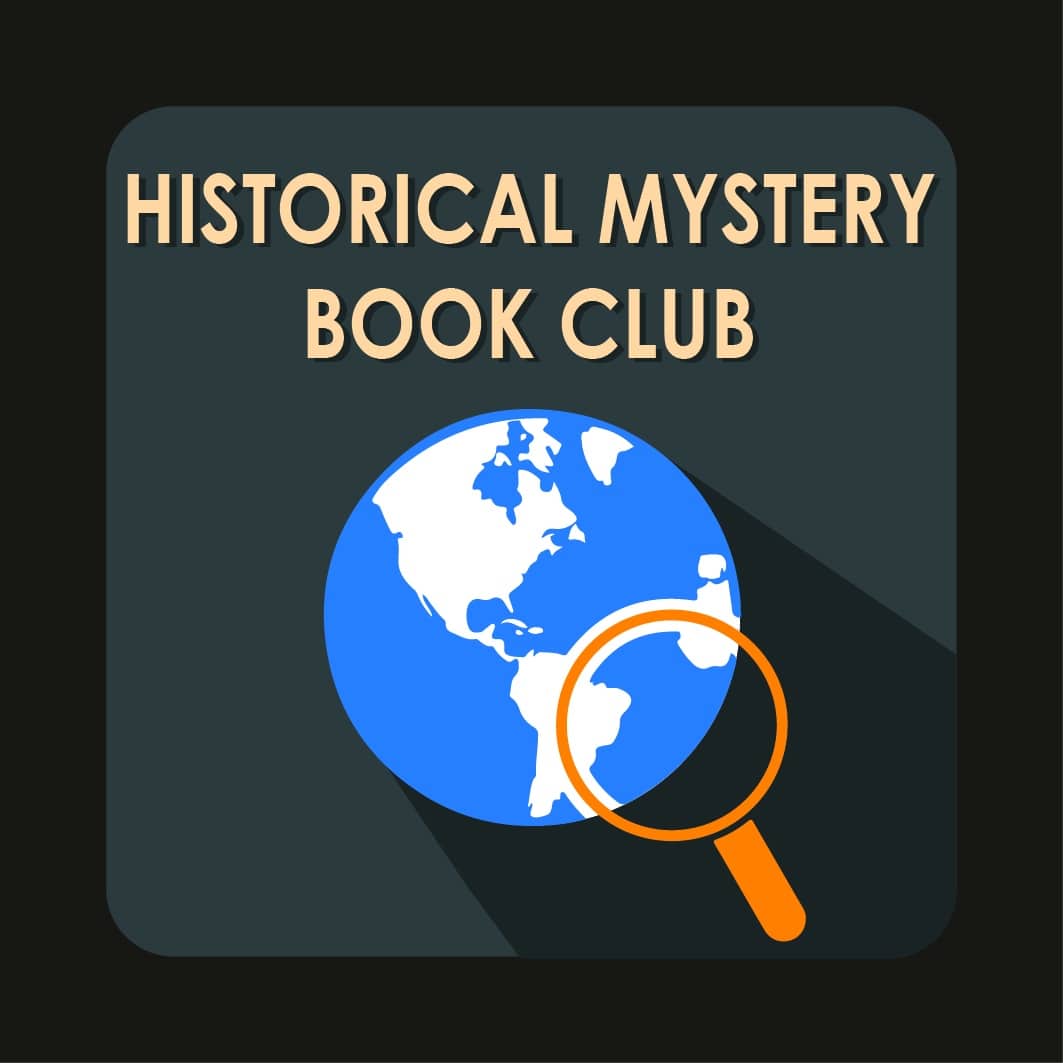 For the reader who delights in historical fiction, almost always historical mystery though we've been known to sneak one or two great historical fictions into the lineup. Picks are often UK. eds. One Signed First per Month.
2023
January: Blauner, Peter. Picture in the Sand (St Martins Press, $27.99).
February: Lasky, Virginia. Light on Bone
March: Black, Cara. Night Flight to Paris
April: Lumsden, Katie. Secrets of Lumsden Hall
May: Mason, Tim. The Nightingale Affair
June: See, Lisa. Lady Tan's Circle of Women.
July: McGarrity, Michael. The Long Ago.
August: DiVello, Sara. Broadway Butterfly.
September: James R Benn. Proud Sorrows
October: Mukerji, Ritu. Murder by Degrees
November: Pattison, Eliot. Freedom's Ghost
2022
Jan.: Mann, Peter. The Torqued Man
Feb: Davis, Fiona. The Magnolia Palace
March: Quinn, Kate. The Diamond Eye
April. Gelernter, JH. Captain Grey's Gambit
May: Maz, William. The Bucharest Dossier
June: Morrison, Boyd/Beth. The Lawless Land
July: Martin, William. December '41
Aug: Pryor, Mark. Die Around Sundown
Sept: King, Laurie R. Back to the Garden
Oct MacNeal, Susan Elia. Mother, Daughter, Traitor, Spy
Nov: Fredericks, Mariah. The Lindbergh Nanny
December: Hulme, Katie. The Thirty-One Doors (Constable, $30.00).
2021
Jan.: Graves, Stephanie. Olive Bright, Pigeoneer
Feb.: Epstein, Allison. A Tip for the Hangman
March: Penner, Sarah. The Lost Apothecary
April: Scottoline, Lisa. Eternal
May: Hunter, Stephen. Basil's War
June: Tapper, Jake. The Devil May Dance
July: MacNeal, Susan Elia. The Hollywood Spy
Aug. Hirahara, Naomi. Clark and Division
Sept: Schaffert, Timothy. The Perfume Thief
Oct: Robb, Candace. The Riverwoman's Dragon
Nov.: Cambridge, Colleen. Murder at Mallowan Hall
2020
Jan.: Montgomery, Jess. The Hollows
Feb.: Hornby, Gill. Miss Austen
March: Watson, Sterling. The Committee
April. Pattison, Eliot. The King's Beast
May: Quick, Amanda. Close Up
June: Edwards, Martin. Mortmain Hall
July: Wade, James. All Things Left Wild
Aug: Hart, Elsa. The Cabinets of Barnaby Mayne
Sept: Clarke, Susanna. Piranesi
Oct. Spotswood, Stephen. Fortune Favors the Dead
Nov: March, Nev. Murder in Old Bombay
Dec.: Goodwin, SW. Absence of Mercy