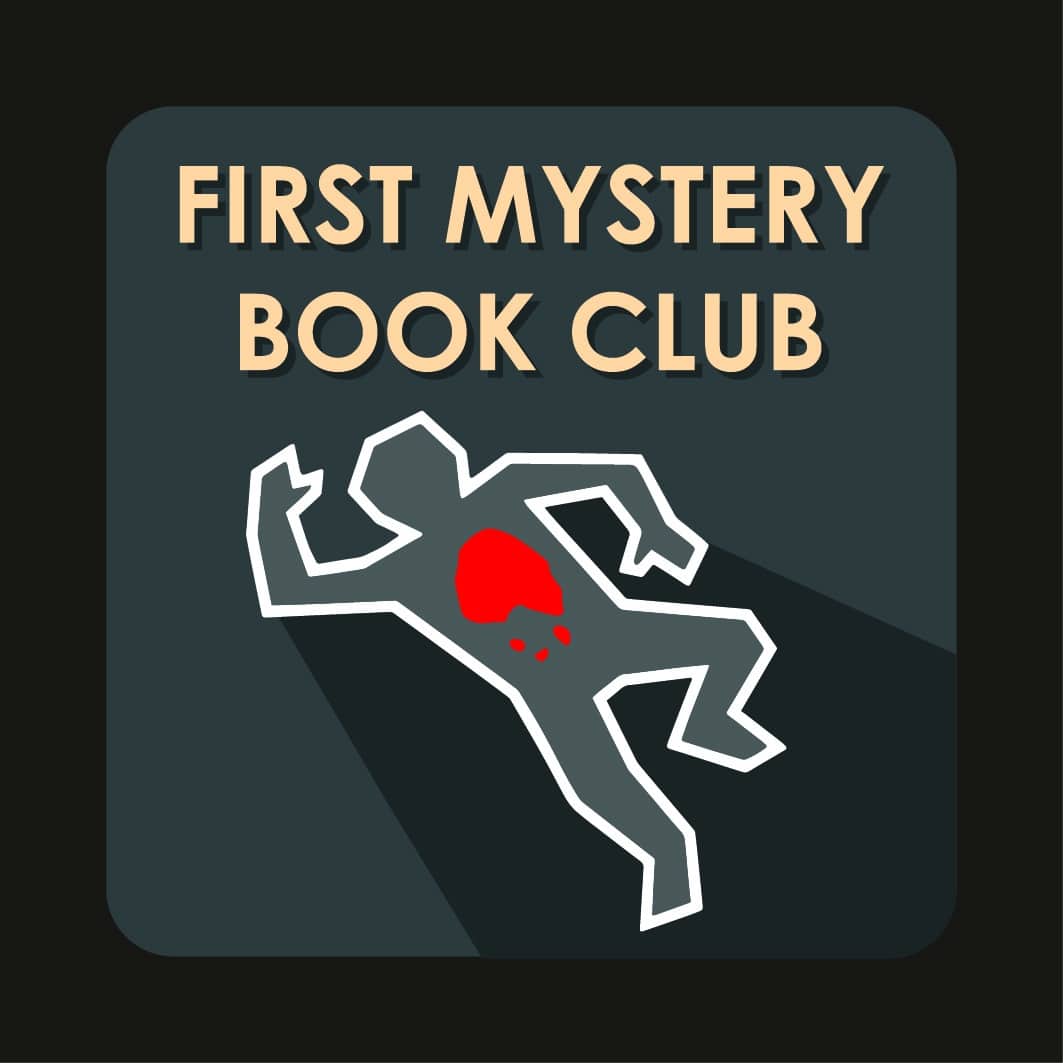 Excellent for collectors interested in hot new voices, but also for readers who want to try something new without just guessing what's worthwhile. Range is US, UK, or Canadian. 12 selections are made each calendar year. They do not arrive on any regular schedule.
2023
January: Reyes, Ana. House in the Pines (Dutton, $27.00).
February: Yamashita, Iris. City Under One Roof
March: Maxwell, Jessica. The Golden Spoon
April: DeStefano, Ren. How I'll Kill You
May: Margot Duoaihy. Scorched Grace
June: Berry, I.S. The Peacock and the Sparrow
July:
August: Simon, Nina. Mother-Daughter Murder Night.
September: Chua, Amy. The Golden Gate
October: Armitage, Richard. Geneva.
November: Urszenyi, Steve. Perfect Shot
December:
2022
Jan.: Willingham, Stacy. A Flicker in the Dark
Feb: Slocumb, Brendan. The Violin Conspiracy
March: Li, Grace D. Portrait of a Thief
April: Rothschild, Sascha. Blood Sugar
May: Canas, Isabel. The Hacienda
June: Hartstone, Joey. The Local
July: Teschner, John. Project Namahana
Aug Emerson, Ramona. Shutter
Sept: Urquhart, Alaina. The Butcher and the Wren
Oct: Godfrey, Bradleigh. Imposter
November: Hays, Katy. The Cloisters (Atria, $28.00 Signed).
December: Haven, Josh. Fake Money, Blue Smoke (Penzler, $26.95 Signed).
2021
Jan.: Dalton, Julie. Waiting for the Nightsong
Feb.: Pearse, Sarah. The Sanatorium
March: Andrews, Ali. Who Is Maud Dixon?
April: Christy, Bryan. In the Company of Killers
May: Carter, Mary Dixie. The Photographer
June: Nicieza, Fabian. Suburban Dicks
July: Newman, TJ. Falling
Aug. Moore, Taylor. Down Range
Sept.: Winstead, Ashley. In My Dreams I Hold a Knife
Oct.: Galloway, Gregory. Just Thieves
Nov.:Rosenfield, Kat. No One Will Miss Her
2020
Jan.: Hauty, Chris. Deep State
Feb.: Wegert, Tessa. Death in the Family
March: Bentley, Don. Without Sanction
April: Sligar, Sara. Take Me Apart
May: Wright, Lawrence. The End of October
June: Serritella, Francesca. Ghosts of Harvard
July: Clark, Julie. The Last Flight
Aug.: Neubauer, Erica. Murder at the Mena House
Sept.: Pavesi, Alex. Eight Detectives
Oct: Osman, Richard. The Thursday Murder Club
Nov: Selfon, Brian. The Nightworkers
Dec.: Hart, Matthew. The Russian Pink