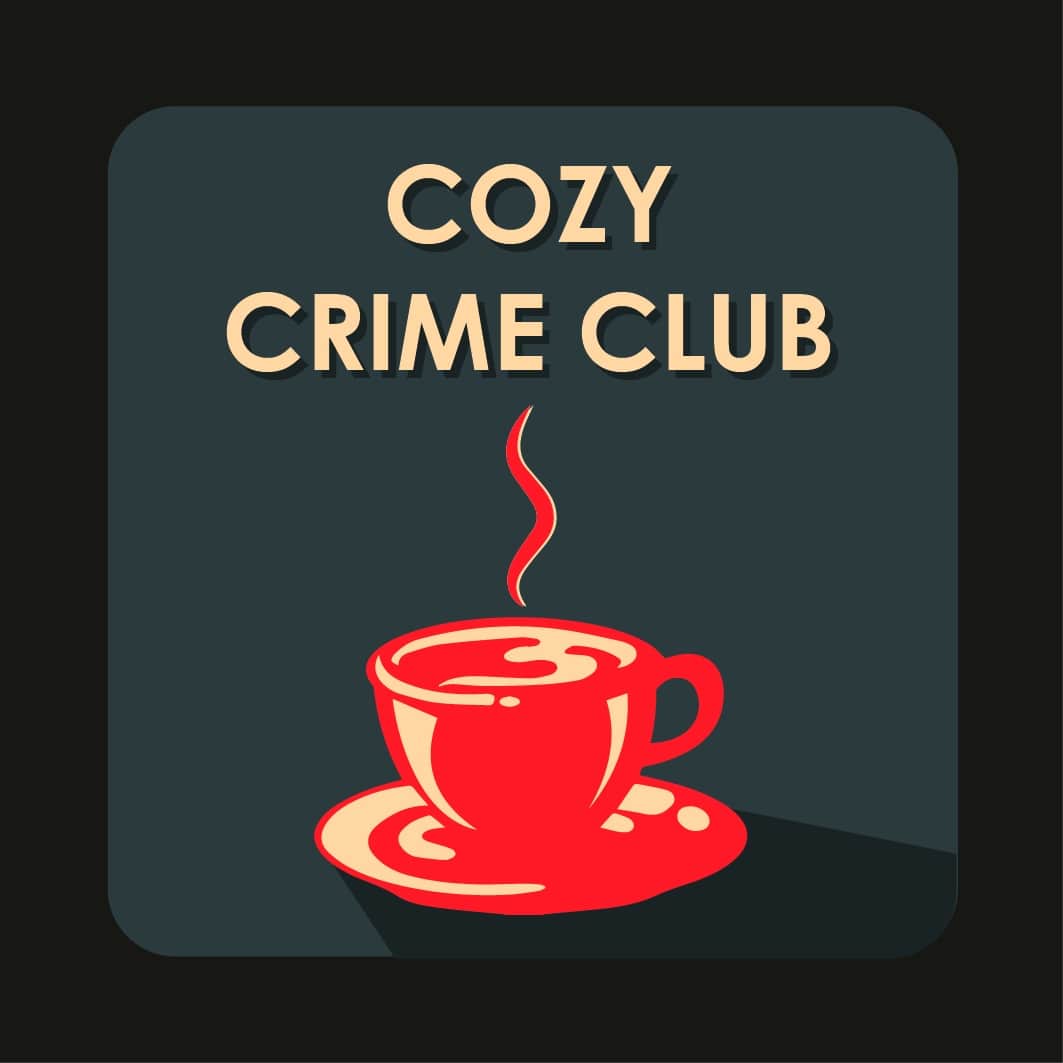 For the reader of Cozy Crimes. Members of this club will receive books published in the US or the UK. One Unsigned hardcover or paperback per month.
2023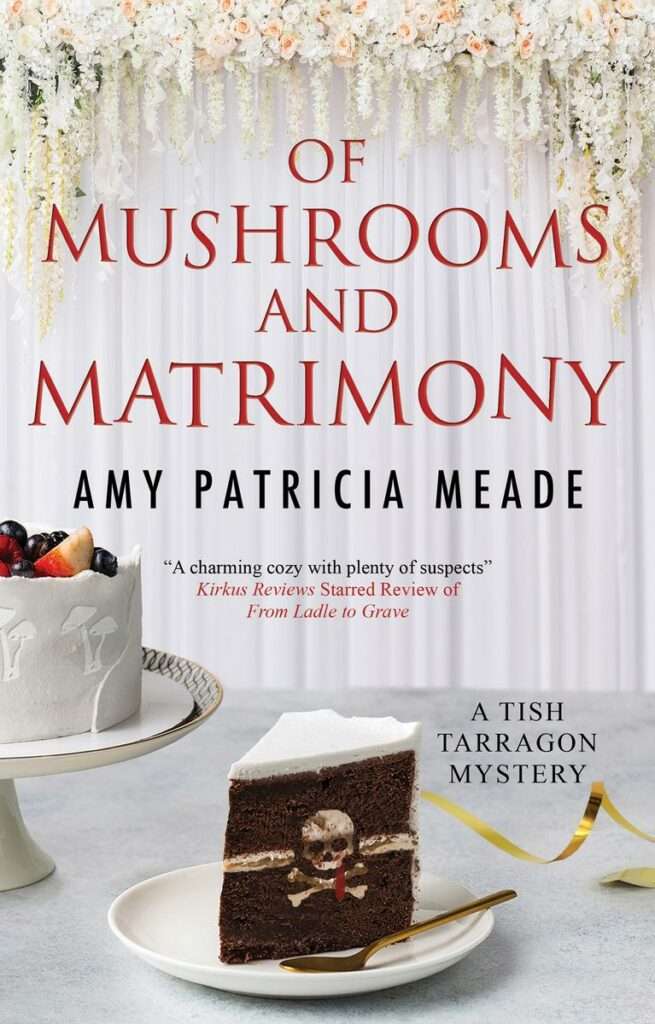 January: Meade, Amy Patricia. Of Mushrooms and Matrimony (Crooked Lane, $28.99).
"A charming cozy with plenty of suspects for the romantically inclined sleuths to winnow out'" Kirkus Reviews Starred Review
Tish Tarragon is catering for a wedding, but the weekend goes from sweet to sour when a guest at the venue is poisoned.
Literary caterer and owner of Cookin' the Books café Tish Tarragon is pushing thoughts of her impending eviction aside to prepare an appetising welcome buffet for a wedding weekend at Abbingdon Green Bed and Breakfast. While there, Tish witnesses one of the guests, controversial TV chef and restaurant critic, Gunner Randall, threatening staff after missing breakfast and making do with a mushroom omelet.
When Randall is found dead the following day, it soon becomes clear that poisoned mushrooms were behind his demise. With no shortage of potential suspects and motives, can Tish and her new beau, Sheriff Clemson Reade, uncover who was enraged enough with the unsavoury star to silence him for good?
2022
Jan.: Prose, Nita. The Maid
Feb: Jurczyk, Eva. The Department of Rare Books and Special Collections
March: Pandian, Gigi. Under Lock & Skeleton Key
April: Shelton, Paige. The Burning Pages
May: Nagreenda, Harini. The Bangalore Detectives Club
June: Bessette, Alicia. Smile Beach Murder
July: Hare, Louise. Miss Aldridge Regrets
Aug: Valerie Burns, Two Parts Sugar, One Part Murder & TE Kinsey, Rotten to the Core
Sept. Rue, Gretchen. Steeped to Death
Oct: Golden, SK. The Socialite's Guide to Murder
November: Romeril, Christina. A Christmas Candy Killing (Crooked Lane, $28.99).
December: Amy Tector. The Foulest Things (Turner Publications, $15.99).
2021
Jan.: Walker, Laura Jensen. Hope, Faith & a Corpse
Feb.: Cosimano. Finlay Donovan Is Killing It
March: Bennett, SJ. The Windsor Knot
April: Sutanto, Jesse Q. Dial A for Aunties
May: Manansala, Mia P. Arsenic and Adobo
June: Gardner, Tracy. Red Ruby Herring
July: Perkins, SC. Fatal Family Ties
Aug. Blake, Elizabeth. Death and Sensibility
Sept: Perry, Carol J. Be My Ghost
Oct.: Reyes, Raquel V. Mango, Mambo, and Murder
Nov.: Murray, Amita. Arya Winters and the Tiramisu of Death
2020
Jan.: Simon, Clea. A Spell of Murder
Feb.: Bowen, Rhys. Above the Bay of Angels
March: O'Connor, Carlene. Murder in an Irish Cottage
April: Schellman, Katharine. The Body in the Garden
May: Whishaw, Iona. A Match Made for Murder
June: Berenson, Laurien. Game of Dog Bones
July: Gerber, Daryl Wood. A Sprinkling of Murder
Aug: Dennison, Hannah. Death at High Tide
Sept. Yu, Ovidia. The Mimosa Tree Mystery
Oct: Gates, Eva. A Death Long Overdue
Nov.: O'Connor, Carlene. Murder at an Irish Christmas
Dec: Cleland, Jane. Hidden Treasure