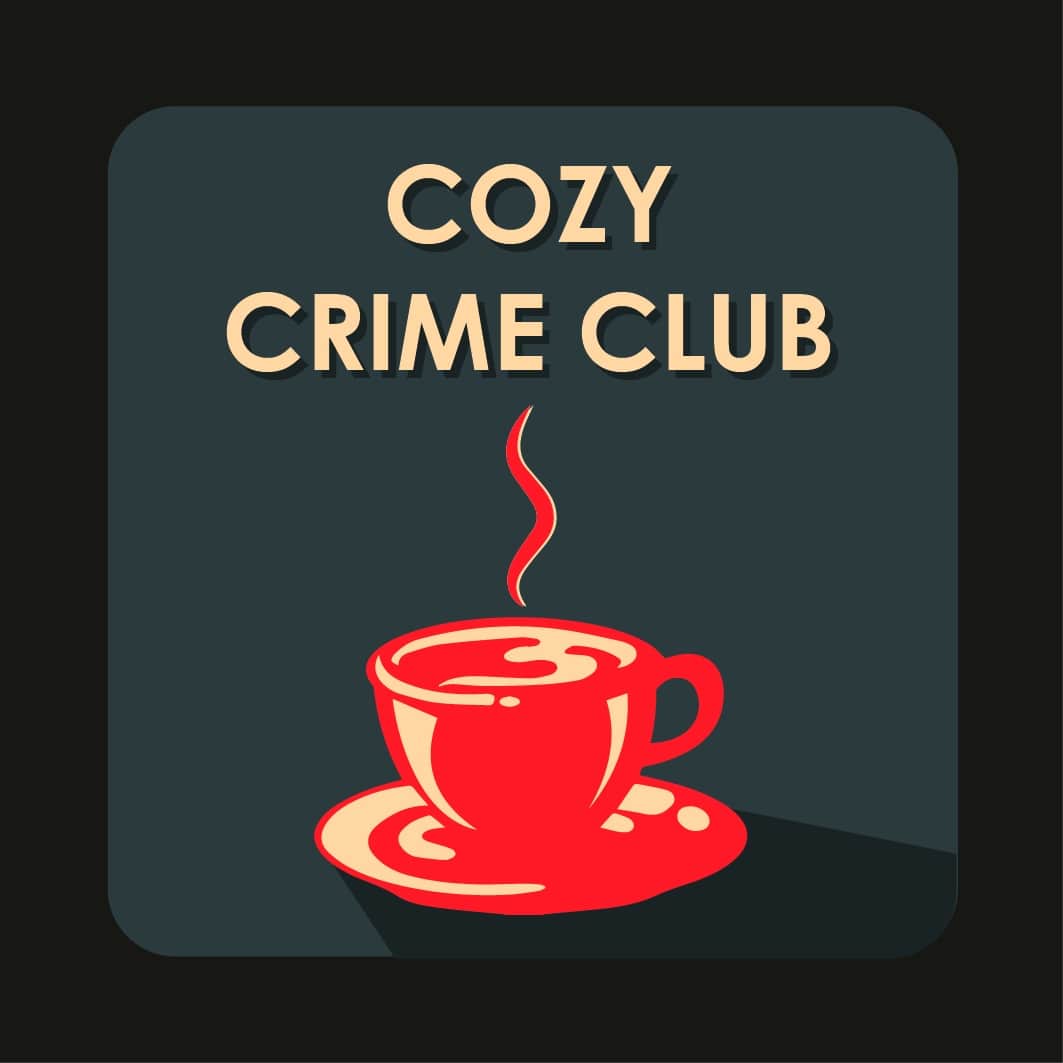 For the reader of Cozy Crimes. Members of this club will receive books published in the US or the UK. One unsigned hardcover or paperback per month.
2023
January: Meade, Amy Patricia. Of Mushrooms and Matrimony (Crooked Lane, $28.99).
February: Elinor Lipman. Ms. Demeanor (Harper, $27.00).
March: Brannigan, Ellie. Murder at an Irish Castle
April: Adams, Ellery. Paper Cuts
May: Colleen Cambridge. Mastering the Art of French Murder
June: Page, Katherine Hall. The Body in the Web
July:
August: Quinn, Spencer. Mrs Plansky's Revenge.
September: Carter, Ally. The Blonde Identity
October: Falco, Michael. Murder in an Italian Village
November: Andreina Cordani. The Twelve Days of Christmas
2022
Jan.: Prose, Nita. The Maid
Feb: Jurczyk, Eva. The Department of Rare Books and Special Collections
March: Pandian, Gigi. Under Lock & Skeleton Key
April: Shelton, Paige. The Burning Pages
May: Nagreenda, Harini. The Bangalore Detectives Club
June: Bessette, Alicia. Smile Beach Murder
July: Hare, Louise. Miss Aldridge Regrets
Aug: Valerie Burns, Two Parts Sugar, One Part Murder & TE Kinsey, Rotten to the Core
Sept. Rue, Gretchen. Steeped to Death
Oct: Golden, SK. The Socialite's Guide to Murder
November: Romeril, Christina. A Christmas Candy Killing (Crooked Lane, $28.99).
December: Amy Tector. The Foulest Things (Turner Publications, $15.99).
2021
Jan.: Walker, Laura Jensen. Hope, Faith & a Corpse
Feb.: Cosimano. Finlay Donovan Is Killing It
March: Bennett, SJ. The Windsor Knot
April: Sutanto, Jesse Q. Dial A for Aunties
May: Manansala, Mia P. Arsenic and Adobo
June: Gardner, Tracy. Red Ruby Herring
July: Perkins, SC. Fatal Family Ties
Aug. Blake, Elizabeth. Death and Sensibility
Sept: Perry, Carol J. Be My Ghost
Oct.: Reyes, Raquel V. Mango, Mambo, and Murder
Nov.: Murray, Amita. Arya Winters and the Tiramisu of Death
2020
Jan.: Simon, Clea. A Spell of Murder
Feb.: Bowen, Rhys. Above the Bay of Angels
March: O'Connor, Carlene. Murder in an Irish Cottage
April: Schellman, Katharine. The Body in the Garden
May: Whishaw, Iona. A Match Made for Murder
June: Berenson, Laurien. Game of Dog Bones
July: Gerber, Daryl Wood. A Sprinkling of Murder
Aug: Dennison, Hannah. Death at High Tide
Sept. Yu, Ovidia. The Mimosa Tree Mystery
Oct: Gates, Eva. A Death Long Overdue
Nov.: O'Connor, Carlene. Murder at an Irish Christmas
Dec: Cleland, Jane. Hidden Treasure