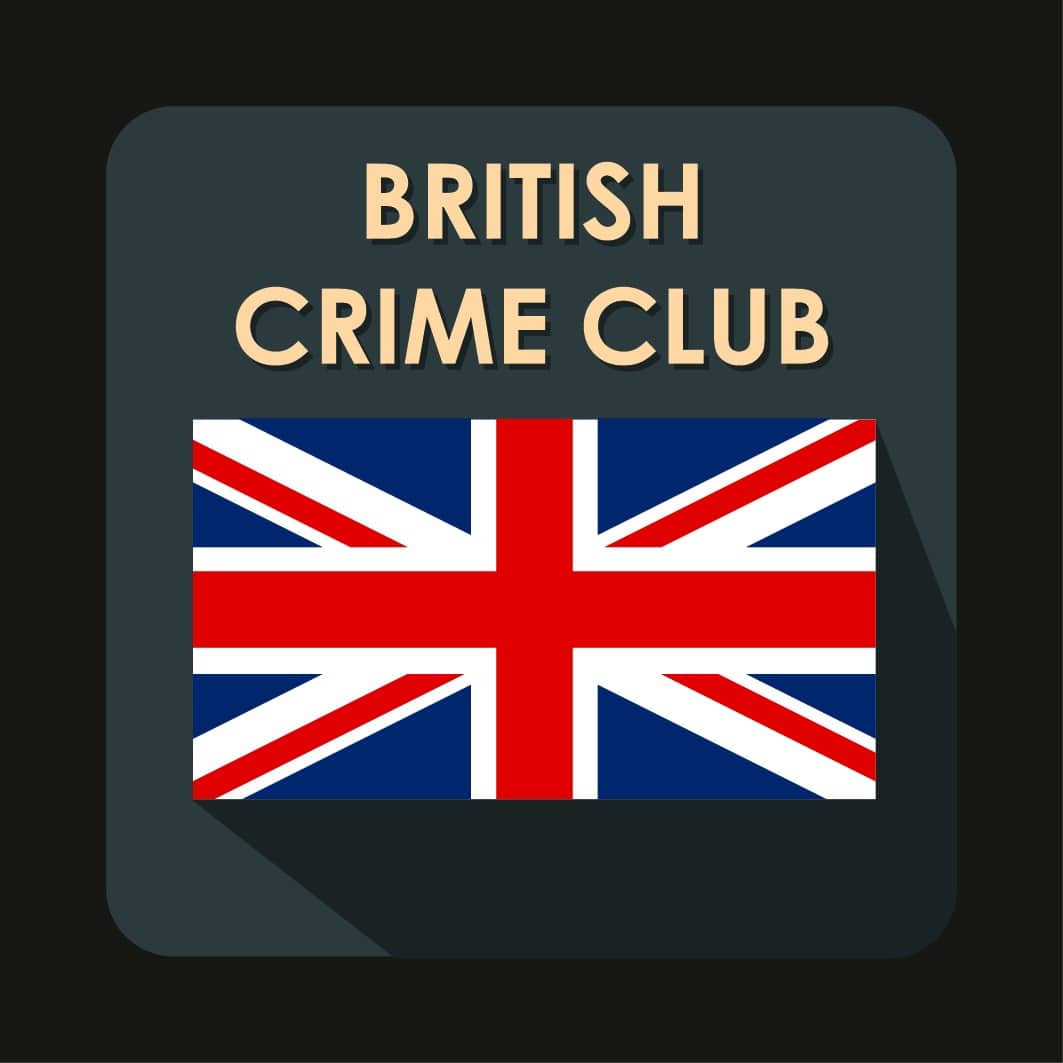 For the reader of British mystery, traditional and contemporary, trade paperbacks or unsigned hardcover books published in the US or the UK. One unsigned paperback or hardcover per month.
2023
January: Elliott, Lexie. Bright and Dangerous Things
February: Crombie, Deborah. A Killing of Innocents.
March: Kelly, Erin. The Skeleton Key.
April: Robinson, Peter. Standing in the Shadows.
May: Weaver, Ashley. Playing it Safe
June: Mead, Tom. The Murder Wheel
2022
Jan: Robotham, Michael. When You Are Mine
Feb: Hallett, Janice. The Appeal
March: Lloyd, Sam. The Rising Tide
April: Lloyd, Ellery. The Club
May: Shemilt, Jane, The Patient & Thorogood, Robert. The Marlow Murder Club
June: Hawtrey, Evie. And by Fire
July Toyne, Simon. Dark Objects
August Cannon, Joanna. A Tidy Ending
Sept: Feeney, Alice. Daisy Darker
Oct: Cambridge, Colleen. A Trace of Poison
Nov: Mackintosh, Clare. The Last Party
December: MacBird, Bonnie. What Child is This? A Sherlock Holmes Christmas Story (Harper Collins, $26.99).
2021
Jan: Gosling, Victoria. Before the Ruins
Feb: Thomas, Russ. Nighthawking
March: Griffiths, Elly. The Postscript Murders
April: Johnstone, Carole. Mirrorland
May: Montclair, Allison. A Rogue's Company
June: Michaelides. The Maidens
July: Paris, BA. The Therapist
Aug: Hawkins, Paula. A Slow Fire Burning
Sept. Jewell, Lisa. The Night She Disappeared
Oct.: Rader-Day, Lori. Death at Greenway
Nov. Glenconner, Lady Anne. A Haunting at Holkham
2020
Jan: Steadman, Catherine. Mr Nobody
Feb: Airth, Rennie. The Decent Inn of Death
March: Thomas, Russ. Firewatching
April: Bruce, Camilla. You Let Me In
May: Forry, Lauren A. They Did Bad Things
June: North, Alex. The Shadows
July. Feeney, Alice. His & Hers
Aug: Perks, Heidi. Three Perfect Liars
Sept.: Cleeves, Ann. The Darkest Evening
Oct.: McDermid, Val. Still Life
Nov: Macmillan, Gilly. To Tell You the Truth
Dec. Horowitz, Anthony. The Moonflower Murders