One Last Kill is the tenth Tracy Crosswhite mystery. Barbara Peters, owner of The Poisoned Pen, recently welcomed Robert Dugoni back to the bookstore so he could talk about that book, and others in the series. Signed copies of One Last Kill are available in the Webstore. https://tinyurl.com/59emekku
Here's the description of One Last Kill.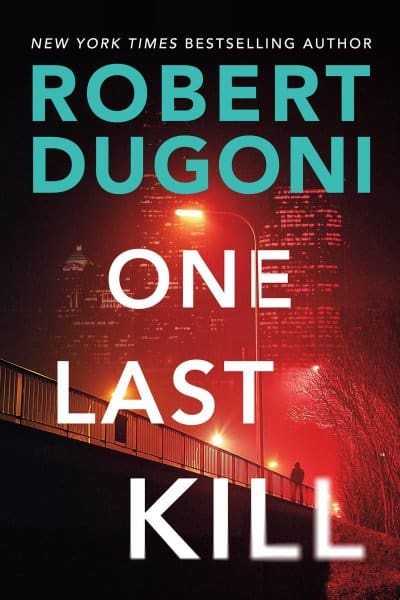 An Amazon Charts and Wall Street Journal bestselling series.
Detective Tracy Crosswhite draws a long-dormant serial killer out of hiding in a nerve-shattering novel by New York Times bestselling author Robert Dugoni.
Tracy Crosswhite is reopening the investigation into Seattle's Route 99 serial killer. After thirteen victims, he stopped hunting and the trail went cold, stirring public outrage. Now, nearly three decades after his first kill, Tracy is expected to finally bring closure to the victims' families and redeem the Seattle PD's reputation. Even if it means working with her nemesis, Captain Johnny Nolasco.
Lead detective of the original task force, Nolasco dares Tracy to do what he failed to: close the case. Forming an uneasy alliance, Tracy and Nolasco revisit old leads and pursue new evidence only to unearth high-level corruption and cover-ups as dangerous as the elusive killer himself. At the risk of being exposed, such deadly and powerful forces will go to extremes to stay in the shadows.
That's just where Tracy and Nolasco are headed—to find the twisted truth behind a killer's motives, his disappearance, and his chilling comeback.
---
Robert Dugoni is the New York Times, Wall Street Journal, and Amazon Charts bestselling author of the Tracy Crosswhite series, which has sold more than eight million books worldwide; the David Sloane series; the Charles Jenkins series; the stand-alone novels Her Deadly Game, The 7th Canon, Damage Control, The World Played Chess, and The Extraordinary Life of Sam Hell, for which he won an AudioFile Earphones Award for narration; and the nonfiction exposé The Cyanide Canary, a Washington Post best book of the year. He is the recipient of the Nancy Pearl Book Award for fiction and three-time winner of the Friends of Mystery Spotted Owl Award for best novel. He is a two-time finalist for the Thriller Awards and a finalist for the Harper Lee Prize for Legal Fiction, the Silver Falchion Award for Mystery, and the Mystery Writers of America Edgar Awards. His books are sold in more than twenty-five countries and have been translated into more than two dozen languages. Visit his website at www.robertdugonibooks.com.
---
Enjoy the conversation about Dugoni's books.