Patrick Millikin recently welcomed authors Baron Birtcher and James Thane to The Poisoned Pen for a live event. Baron Birtcher's new book is Reckoning. A Shot to the Heart is James Thane's new book. You can find signed copies of both books in the Webstore. https://store.poisonedpen.com/
Here's the summary of Reckoning.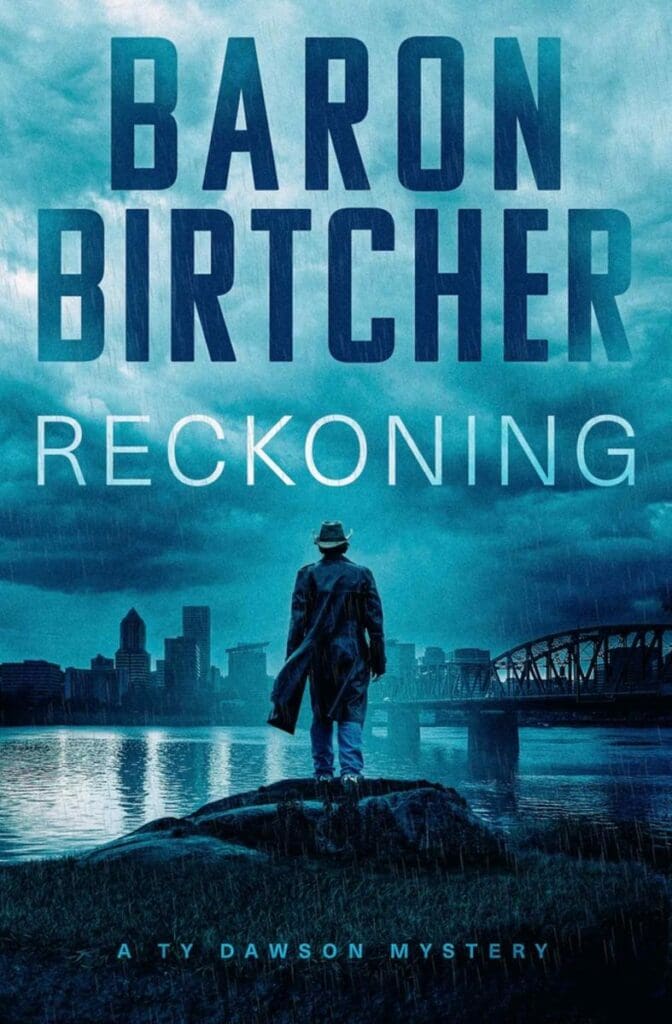 Ty Dawson is a small-town sheriff with big-city problems, in this riveting crime thriller from the award-winning author of Fistful of Rain.
As lawman, rancher, and Korean War veteran, Ty Dawson has his share of problems in the southern Oregon county he calls home. Despite how rural it is, Meriwether can't keep modernity at bay. The 1970s have changed the United States—and Meriwether won't be spared.
A standoff looms when the US Fish & Wildlife Service seeks to separate longtime cattleman KC Sheridan from his water supply—ensuring the death of his livestock. If that's not enough trouble, a Portland detective is found dead in a fly-fishing resort cabin. Though the Portland police, including the victim's own partner, are eager to write off the tragedy as a suicide, Ty has his own thoughts on the matter—as well as evidence that points to murder. His suspicions soon mire him in a swamp of corruption that threatens nearly everyone around him. Turns out that greed and evil are contagious—and they take down men both great and small . . .
Praise for the Ty Dawson Mysteries
"Combines the mystery and honesty of Craig Johnson's Longmire with the first-person narration of a fiercely independent Oregon character." —Sheila Deeth, author of John's Joy
"A masterful work of a time gone by . . . Ty Dawson is a cowboy, lawman, father and philosopher like none other." —Neal Griffin, Los Angeles Times–bestselling author of The Burden of Proof
---
Baron Birtcher spent a number of years as a professional musician, and founded an independent record label and management company. His first two novels, Roadhouse Blues and Ruby Tuesday, are Los Angeles Times and Independent Mystery Booksellers Association bestsellers. Birtcher has been nominated for a number of literary awards, including the Nero Award for his novel Hard Latitudes, the Claymore Award for his novel Rain Dogs, and the Left Coast Crime "Lefty" Award for his novel Angels Fall. He was the 2016 Silver Falchion Award winner for his novel Hard Latitudes and the 2018 Winner of the Killer Nashville Reader's Choice Award for his novel South California Purples.
Birtcher currently divides his time between Portland, Oregon, and Kona, Hawaii.
---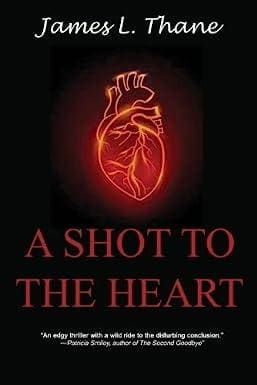 Laura Martin's father has been callously murdered and now only Laura herself can bring a ruthless killer to justice
At thirty-five, Cyndi Parker is nearing the end of her shelf life as a sexy convention model. Determined to enjoy a life of ease and luxury, she seduces and marries Terry Martin, a wealthy widower thirty years her senior. Fifteen months later, she coldheartedly murders Terry in a manner that will make it appear that he has died naturally of a massive stroke. The scheme should net Cyndi an inheritance approaching ten million dollars, but it doesn't account for Terry's daughter, Laura, a cardiologist who knows more than a little about strokes and who is convinced that Cyndi has murdered her father.
Laura begins to build a case against Cyndi, but Cyndi is executing a long and carefully calculated plan. She'll stop at nothing to protect the prize she's finally won, and as the two beautiful, clever, and determined adversaries circle each other, the battle may have deadly consequences for both.
Editorial Reviews "A Shot to the Heart is an edgy thriller, pitting two women against each other in an escalating war of wills-one seeking justice, the other evading it. Both are prepared to cross every line to achieve their aim, regardless of the consequences. A wild ride to the disturbing conclusion."- Patricia Smiley, author of The Second Goodbye "A great twist on the cat and mouse game. You know who did it and how but will they get away with it? You'll burn through the pages to find out."- S.G. Redling, author of Flowertown
Previous Novels
"Fatal Blow is one of the best procedurals I've read in years."- Christine Carbo, Award-winning author of The Wild Inside ,author of The Long and Faraway Gone.
---
Enjoy the conversation with Baron Birtcher and James Thane.