John Charles recently welcomed Aimie K. Runyon to The Poisoned Pen. She's the author of A Bakery in Paris. You can order copies of A Bakery in Paris through the Webstore. https://bit.ly/3YGXstG
Here's the description of A Bakery in Paris.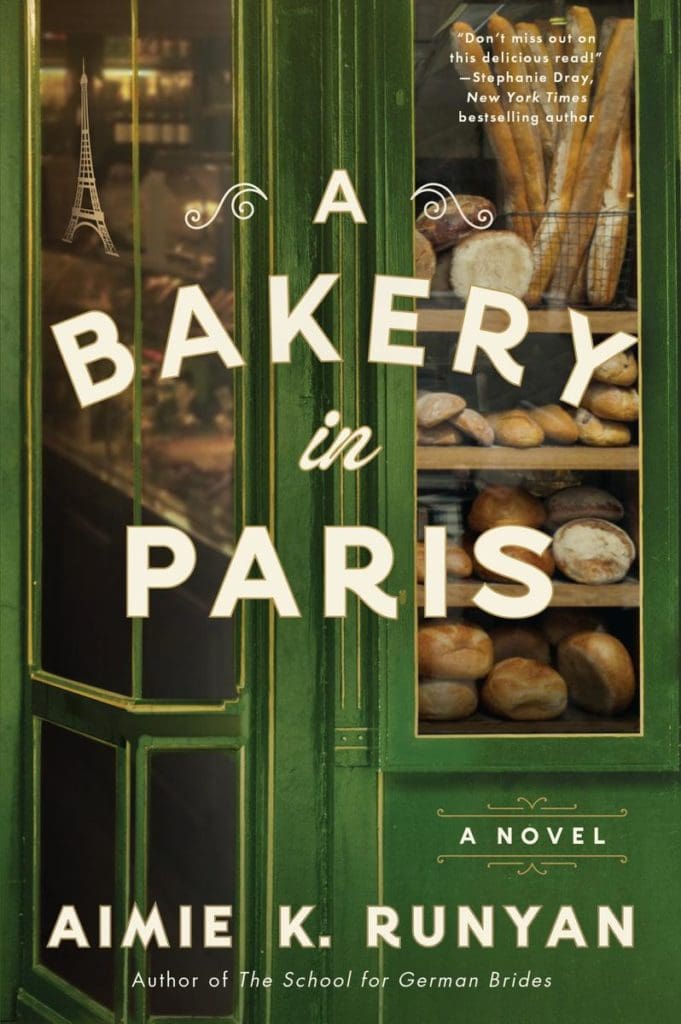 From the author of The School for German Brides, this captivating historical novel set in nineteenth-century and post–World War II Paris follows two fierce women of the same family, generations apart, who find that their futures lie in the four walls of a simple bakery in a tiny corner of Montmartre.
1870: The Prussians are at the city gates, intent to starve Paris into submission. Lisette Vigneau—headstrong, willful, and often ignored by her wealthy parents—awaits the outcome of the war from her parents' grand home in the Place Royale in the very heart of the city. When an excursion throws her into the path of a revolutionary National Guardsman, Théodore Fournier, her destiny is forever changed. She gives up her life of luxury to join in the fight for a Paris of the People. She opens a small bakery with the hopes of being a vital boon to the impoverished neighborhood in its hour of need. When the city falls into famine, and then rebellion, her resolve to give up the comforts of her past life is sorely tested.
1946: Nineteen-year-old Micheline Chartier is coping with the loss of her father and the disappearance of her mother during the war. In their absence, she is charged with the raising of her two younger sisters. At the hand of a well-meaning neighbor, Micheline finds herself enrolled in a prestigious baking academy with her entire life mapped out for her. Feeling trapped and desperately unequal to the task of raising two young girls, she becomes obsessed with finding her mother. Her classmate at the academy, Laurent Tanet, may be the only one capable of helping Micheline move on from the past and begin creating a future for herself.
Both women must grapple with loss, learn to accept love, and face impossible choices armed with little more than their courage and a belief that a bit of flour, yeast, sugar, and love can bring about a revolution of their own. 
---
Aimie K. Runyan is a multipublished and bestselling author of historical fiction. She has been nominated for a Rocky Mountain Fiction Writer of the Year award and two Colorado Book Awards. She lives in Colorado with her wonderful husband and two (usually) adorable children.
---
John Charles always asks authors who they were before they started writing. You can hear Runyan's conversation and response.