Naomi Hirahara is the author of Clark and Division. Her latest book is Evergreen. She appeared at The Poisoned Pen to discuss Evergreen. Barbara Peters, owner of the bookstore, welcomed her for a live event. There are signed copies of the book available in the Webstore. https://bit.ly/3QK9cJU
Here's the description of Evergreen.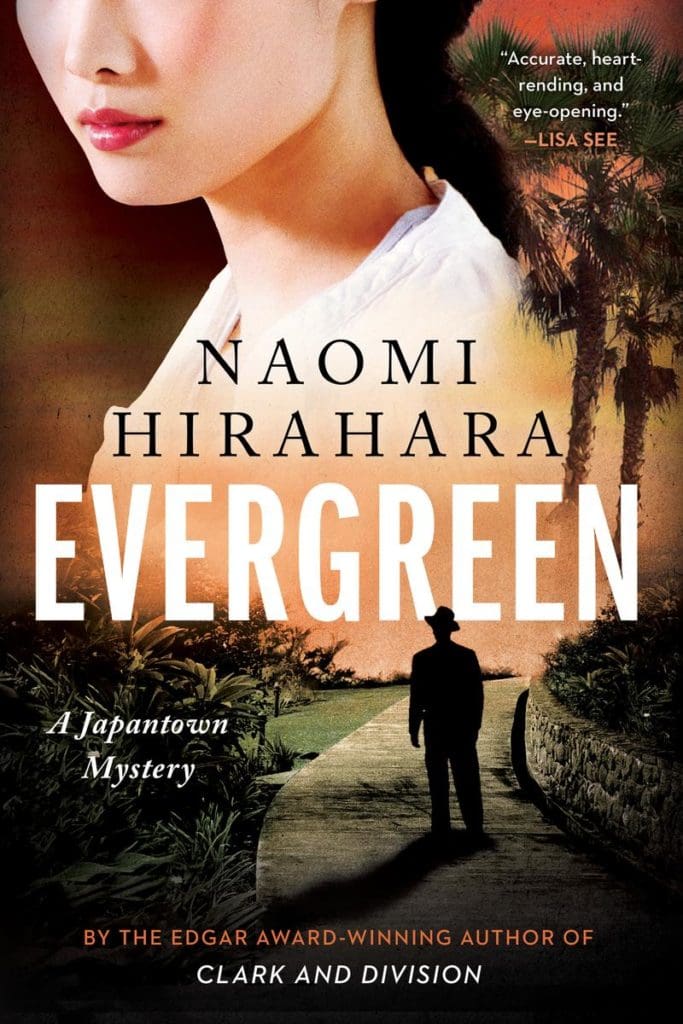 A Japanese American nurse's aide navigates the dangers of post-WWII and post-Manzanar life as she attempts to find justice for a broken family in this follow-up to the Mary Higgins Clark Award–winning Clark and Division.
It's been two years since Aki Ito and her family were released from Manzanar detention center and resettled in Chicago with other Japanese Americans. Now the Itos have finally been allowed to return home to California—but nothing is as they left it. The entire Japanese American community is starting from scratch, with thousands of people living in dismal refugee camps while they struggle to find new houses and jobs in over-crowded Los Angeles.
Aki is working as a nurse's aide at the Japanese Hospital in Boyle Heights when an elderly Issei man is admitted with suspicious injuries. When she seeks out his son, she is shocked to recognize her husband's best friend, Babe Watanabe. Could Babe be guilty of elder abuse?
Only a few days later, Little Tokyo is rocked by a murder at the low-income hotel where the Watanabes have been staying. When the cops start sniffing around Aki's home, she begins to worry that the violence tearing through her community might threaten her family. What secrets have the Watanabes been hiding, and can Aki protect her husband from getting tangled up in a murder investigation?
---
Naomi Hirahara is the Mary Higgins Clark Award–winning author of Clark and Division, and the Edgar Award–winning author of the Mas Arai mystery series, including Summer of the Big Bachi, which was a Publishers Weekly Best Book of the Year and one of the Chicago Tribune's Ten Best Mysteries and Thrillers; Gasa Gasa Girl; Snakeskin Shamisen; and Hiroshima Boy. She is also the author of the LA-based Ellie Rush mysteries. A former editor of The Rafu Shimpo newspaper, she has co-written non-fiction books like Life after Manzanar and the award-winning Terminal Island: Lost Communities of Los Angeles Harbor.
The Stanford University alumna was born and raised in Altadena, CA; she now resides in the adjacent town of Pasadena, CA.
---
Naomi Hirahara talks about her background and her books. It's a fascinating discussion.