Author Rhys Bowen is a close friend of Barbara Peters, owner of The Poisoned Pen. It's always fun to hear a conversation between the two. You can enjoy the discussion of Bowen's The Paris Assignment, and also order a signed copy of the book. https://bit.ly/3Ys3NJe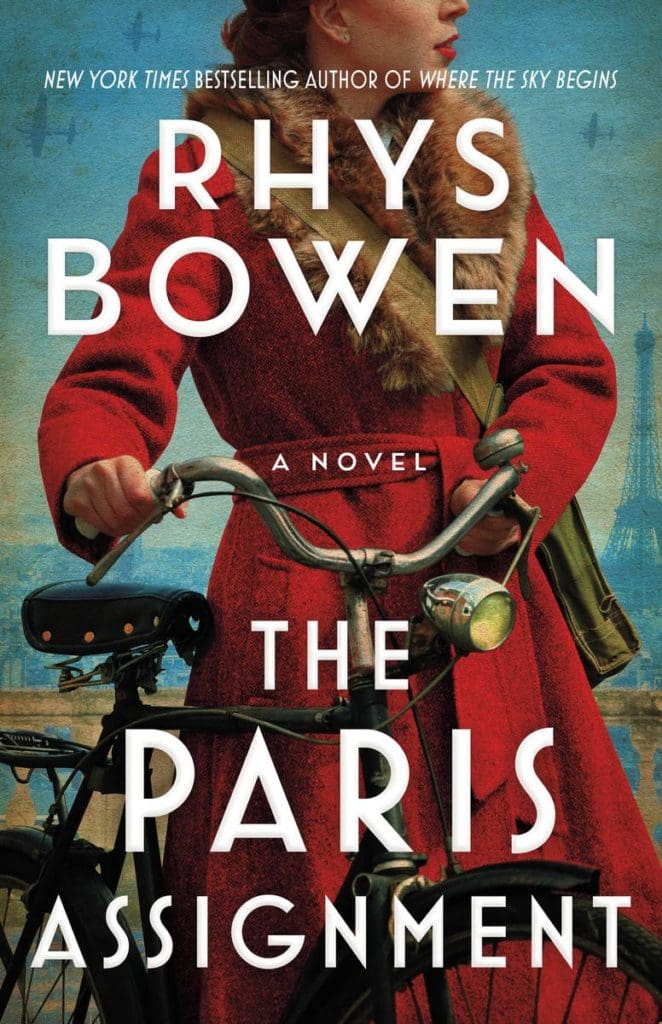 Here's the summary of The Paris Assignment.
A courageous wife, mother, and resister confronts the devastation of World War II in a heartbreaking and hopeful novel by the bestselling author of The Venice Sketchbook and The Tuscan Child.
Londoner Madeleine Grant is studying at the Sorbonne in Paris when she marries charismatic French journalist Giles Martin. As they raise their son, Olivier, they hold on to a tenuous promise for the future. Until the thunder of war sets off alarms in France.
Staying behind to join the resistance, Giles sends Madeleine and Olivier to the relative safety of England, where Madeleine secures a job teaching French at a secondary school. Yet nowhere is safe. After a devastating twist of fate resulting in the loss of her son, Madeleine accepts a request from the ministry to aid in the war effort. Seizing the smallest glimmer of hope of finding Giles alive, she returns to France. If Madeleine can stop just one Nazi, it will be the start of a valiant path of revenge.
Though her perseverance, defiance, and heart will be tested beyond imagining, no risk is too great for a brave wife and mother determined to fight and survive against inconceivable odds.
---
Rhys Bowen is the New York Times bestselling author of more than fifty novels, including Where the Sky Begins, The Venice Sketchbook, Above the Bay of Angels, The Victory Garden, The Tuscan Child, and her World War II novel In Farleigh Field, the winner of the Left Coast Crime "Lefty" Award for Best Historical Mystery Novel and the Agatha Award for Best Historical Novel. Bowen's work has won twenty honors to date, including multiple Agatha, Anthony, and Macavity Awards. Her books have been translated into many languages, and she has fans around the world, including sixty-seven thousand Facebook followers. A transplanted Brit, Bowen divides her time between California and Arizona. For more information, visit www.rhysbowen.com.
---
Enjoy the conversation!